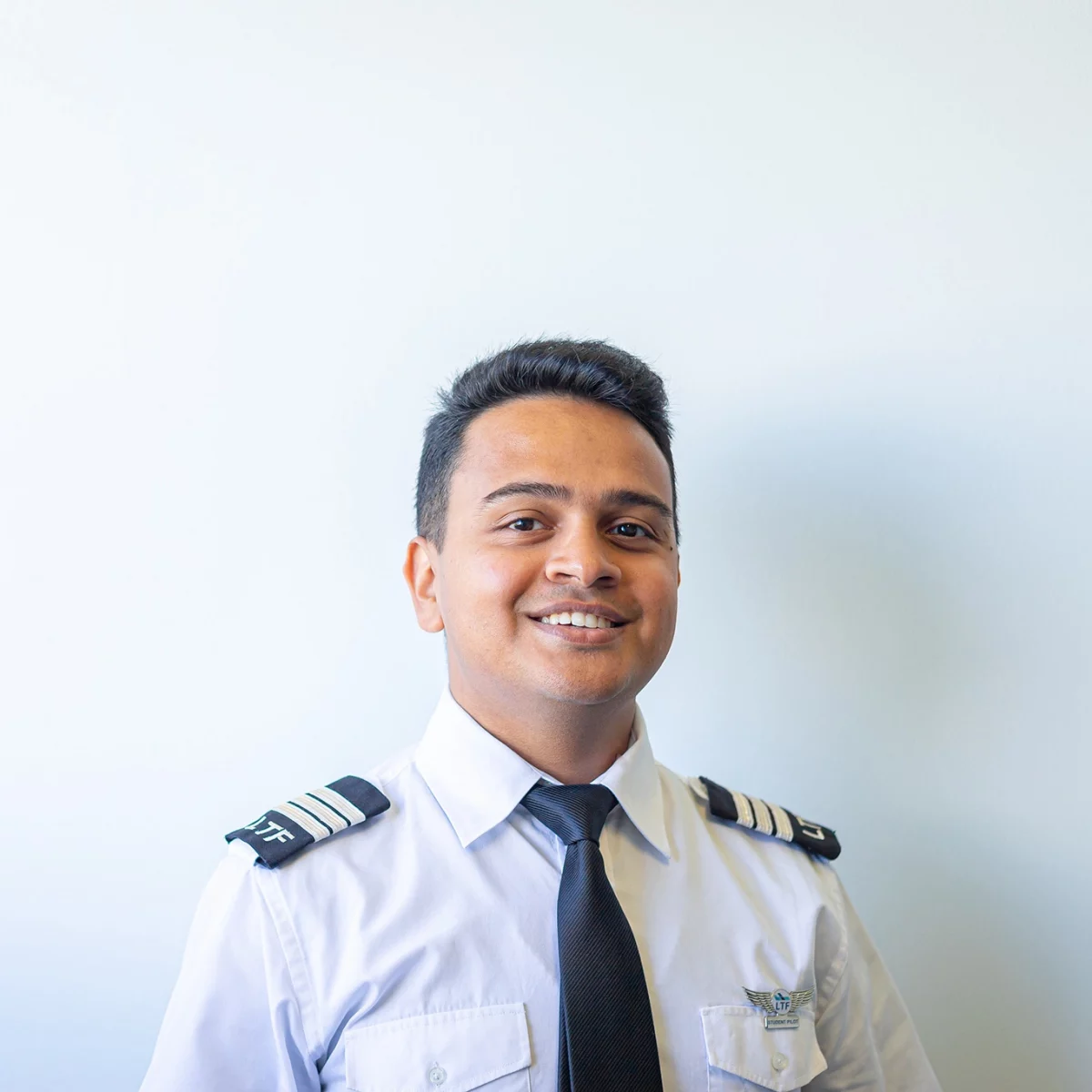 December 10, 2021
Roshan Thomas
Roshan Thomas is from Chennai in India. As a youngster, his godfather (who still works for Lufthansa) would take him to the airport to see the big Lufthansa Boeing B747s and Airbus A340s, and Roshan decided then and there that he wanted to be the guy flying those one day.
Starting his flight training journey in Australia in 2018, Roshan amassed more than 350 flying hours and mastered 4 different aircraft types (Diamond DA40, Diamond DA42, Sling 2 and Super Decathlon). He also completed 7 Licences/Endorsements/Ratings including PPL, CPL, MECIR, Formation Flying Endorsement, Tailwheel Endorsement, and the Aerobatics & Spinning Endorsement – all of them with us here at Learn To Fly.
Now back in India, Roshan is looking forward to being able to help and guide Indian pilots wanting to complete their flight training with LTF in Australia and successfully meet DGCA requirements on their return. He hopes to one day work in a senior management pilot role flying widebody aircraft with a major international carrier.