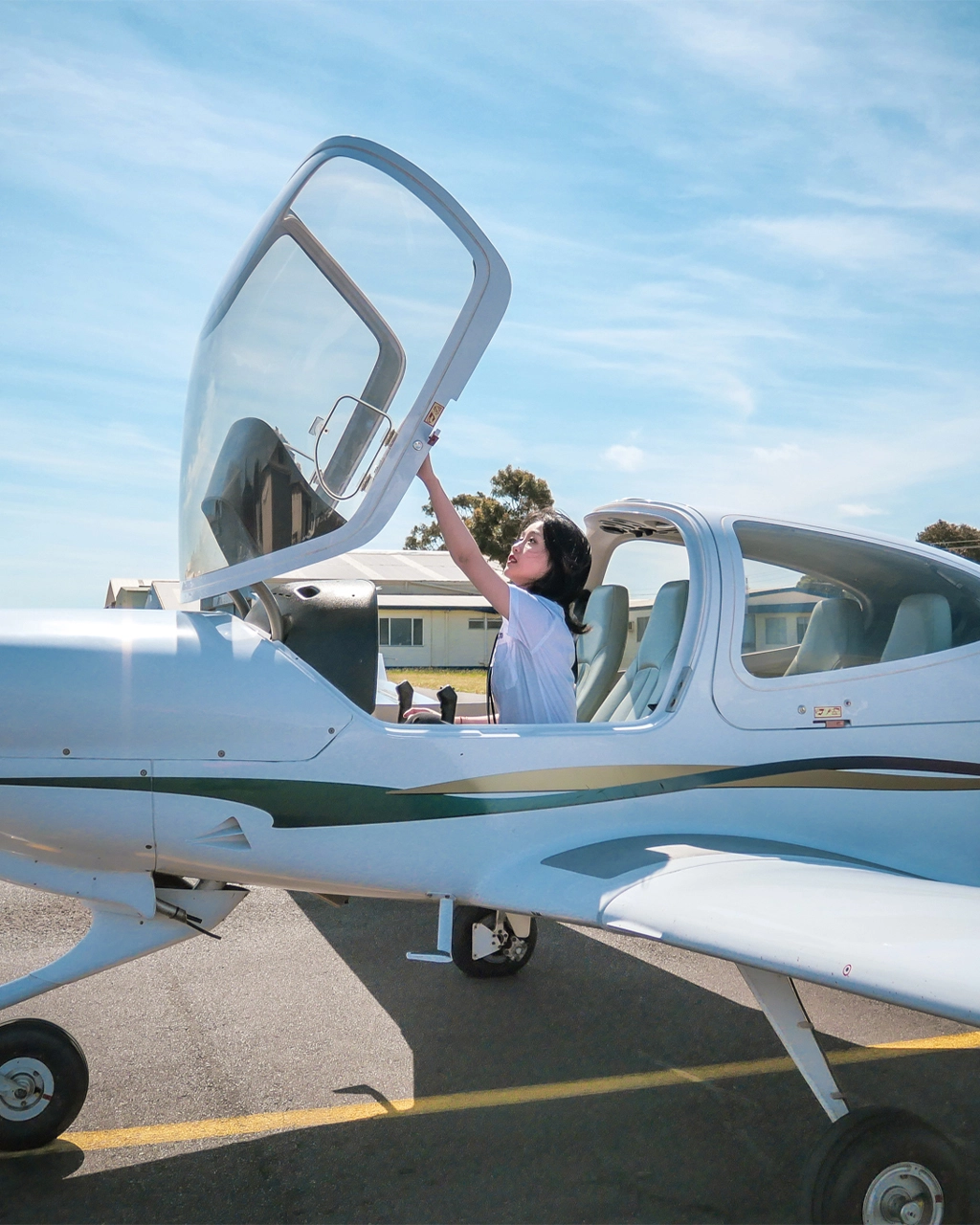 October 27, 2022
Flight Schools in Australia – How Do I Choose the Right One?
Are you looking to study a pilot course in Australia, but aren't sure how to choose which flight school to attend? Here is a breakdown of what kind of schools are available, and how the different environments can affect what your learning experience will be like. We'll also outline some steps for determining which kind of flight school in Australia will best suit your needs.
Large flight schools – the benefits
Large flight schools in Australia are very beneficial for those looking to learn alongside a number of other students. A larger flight school is also going to have more instructors, which means a broader range of expertise. You'll also have the opportunity to hear more perspectives on what an aviation career is like.
One of the issues that some students may come across when studying a pilot course in Australia is aircraft availability. At a larger flight school, there is likely to be more aircraft available for you to fly in at any given time. In addition, you may also be able to choose between different aircraft types. For example, you may want to try flying a more traditional analogue aircraft like the Cessna 172, but also experience a modern glass cockpit aircraft like the Diamond DA40.
Larger flight schools in Australia are also likely to have more additional facilities available, such as advanced flight simulators, which can accelerate your progress.
The bigger schools tend to be based at larger and busier airports, like Moorabbin Airport. This means that during your training, you will experience higher traffic and more complex aircraft movements, both on the ground and in the immediate airspace. In addition, busier airports are usually in controlled airspace, which means you will be able to get plenty of ATC communication experience.
Large flight schools – the downsides
A potential downside to flying with a large flight school in Australia is that your experience may be less personal. This is because there will be many students all studying at the same time, and you may not have the same instructor for the duration of your course.
Although larger schools have more aircraft and facilities, more students means more demand. There may be times when some facilities, aircraft or instructors may not be available when you want them. Consequently, flexibility is key.
There are also downsides to flying in high traffic environments. The learning curve can be steeper. In addition, you may experience delays due to other aircraft. Delays can occur when you are on the ground waiting to take off, in the aerodrome circuit pattern, or in the training area.
Small flight schools – the benefits
If you are interested in a more personal experience while studying a pilot course in Australia, then a small flight school may be a suitable option. Smaller flight schools will often be able to allow more flexibility in your training. Larger schools usually need to keep a more rigid schedule to ensure that all students are moving at the same pace.
Whilst there are some smaller flight schools at larger airports, there are many located at smaller airfields. At a small airfield, you will experience far less traffic – in fact you may often be one of the only pilots on the runway. This means you can usually take off straight away. Another benefit is the geographical availability of smaller airfields. Around larger cities, you will find many of them, so there may well be one close to where you live.
Smaller flight schools in Australia are sometimes a little bit cheaper to attend as well, since they don't need to pay the larger fees associated with bigger airports.
Small flight schools – the downsides
A major downside to flying with a smaller school is that there will most likely be fewer facilities available to you during your training. Additionally, they will have a smaller selection of aircraft to train in – meaning you will have less choice of aircraft, and less aircraft availability. It's unlikely that advanced flight simulators will be available, so you may need to access these at another location.
There will be less instructors available – and being able to find an instructor you connect with is very important. You will likely find that there are far less course options available as well, which can be an issue for more advanced or specific training.
Smaller airfields won't expose you to complex aircraft movements, higher traffic, or ATC communication. Those wanting to train to Private Pilot Licence (PPL) level and beyond will need experience both flying into other airfields and communicating with ATC. Completing your initial training without exposure to this can make it a bit more daunting later on – whereas it just becomes second nature for pilots that learn with high traffic and ATC comms from the start.
How do you decide which one is right for you?
When you are looking to make the final decision about which flight school in Australia is going to be best for you, one of the most important things is to know what your goal is. Do you want to fly for fun, or fly for a career? Will you need multi-engine experience? Will you need instrument flying experience?
The most important factor is whether the school is going to be able to provide what you need to meet your goals. Check which courses they have available. Check to see what aircraft types they have in their fleet, and how many they have available. Are they able to provide advice on the best path to achieve your goals? Do they have experienced instructors?
For those looking to fly recreationally or for fun, a smaller flight school may be a good option. However, for pilots looking to train beyond PPL level, and especially those wanting a career, we highly recommend a larger flight school like LTF.
If you want to fly for a career, you will need experience with larger airports, larger aircraft, higher traffic environments, and ATC communication. Additionally, learning in a group environment will help to develop the team skills that are required for many aviation career pathways. Even private pilots looking to fly in more conditions, or fly to a wider range of locations, will benefit from what a larger school is able to offer.
Get in touch!
The school that you attend can have a major effect on your learning experience. So be sure to review what your goals are before choosing which pilot course in Australia to study, and which flight school to study it with.
If you have any questions about what kind of experience we can offer you at Learn to Fly, get in touch with our flight training specialists. We'll be able to help you take that first step to getting in the cockpit!