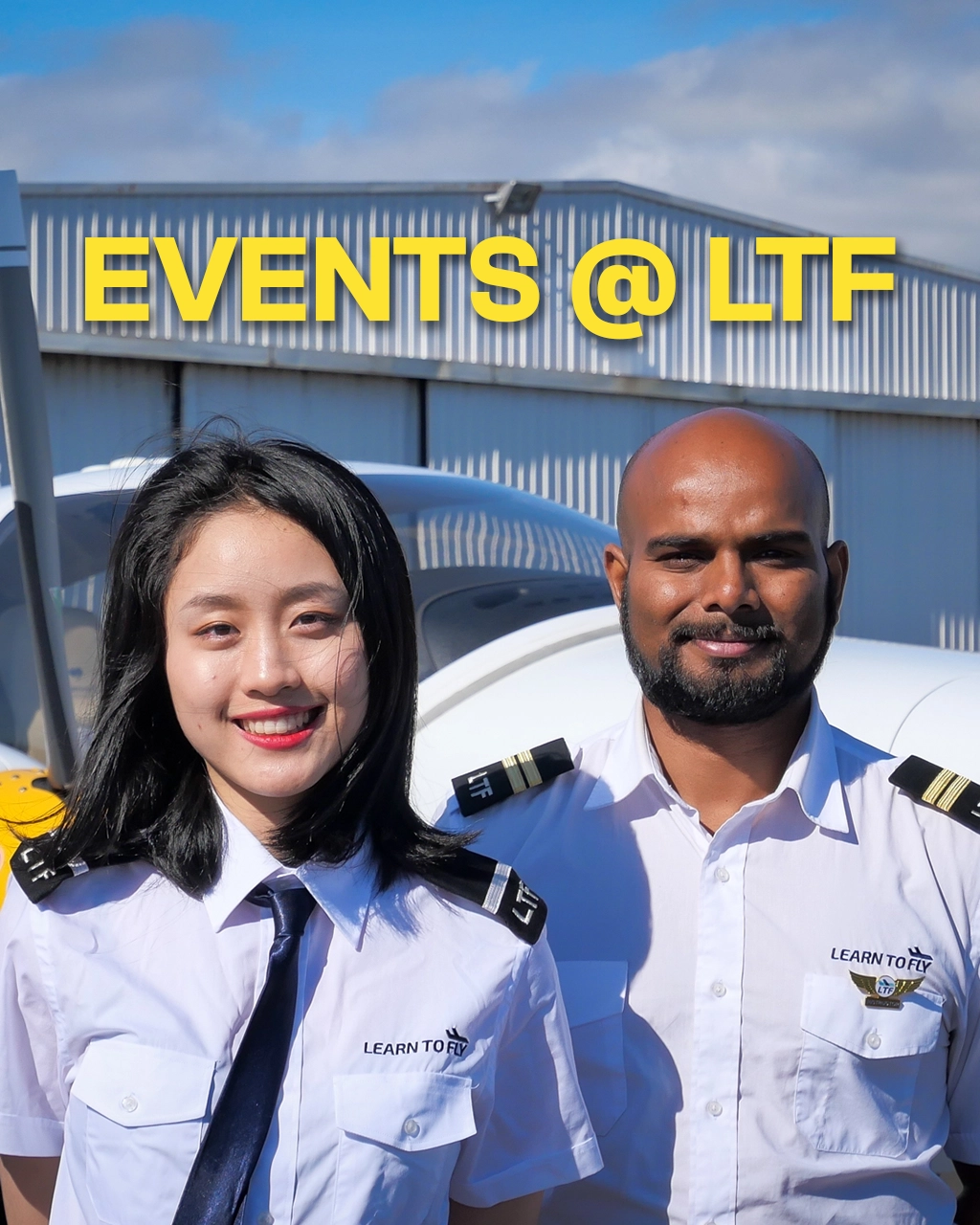 July 13, 2022
Upcoming Learn To Fly Events
Learn To Fly enjoys being involved in the wider aviation community. Throughout the year we participate in or host a range of events. Check out the upcoming Learn To Fly events below:
Angel Flight Australia – Free Pilot Information Seminar
📅 Date: Friday July 22nd 2022
🕕 Time: Arrive 545pm for 6pm start
📍 Location: Learn To Fly, 22-24 Northern Ave Moorabbin Airport VIC 3192
Angel Flight is a charity that coordinates non-emergency flights to assist people living in rural areas of Australia in accessing specialist medical treatment that is often located a long distance away, and only reachable by air transport.
They operate Australia-wide with a growing network of pilots who volunteer their time, and are subsidised for a wide range of costs associated with the flights (like fuel and landing fees etc).
In this free seminar, you will hear from Marjorie Pagani (Angel Flight CEO/Pilot) and Alexandra Zollner (Angel Flight Deputy CEO) about the important service that Angel Flight provides, how it works for pilots, and how you can get involved.
Please book to confirm your attendance so that we can gauge numbers appropriately.
CLICK/TAP HERE TO REGISTER FOR YOUR FREE TICKET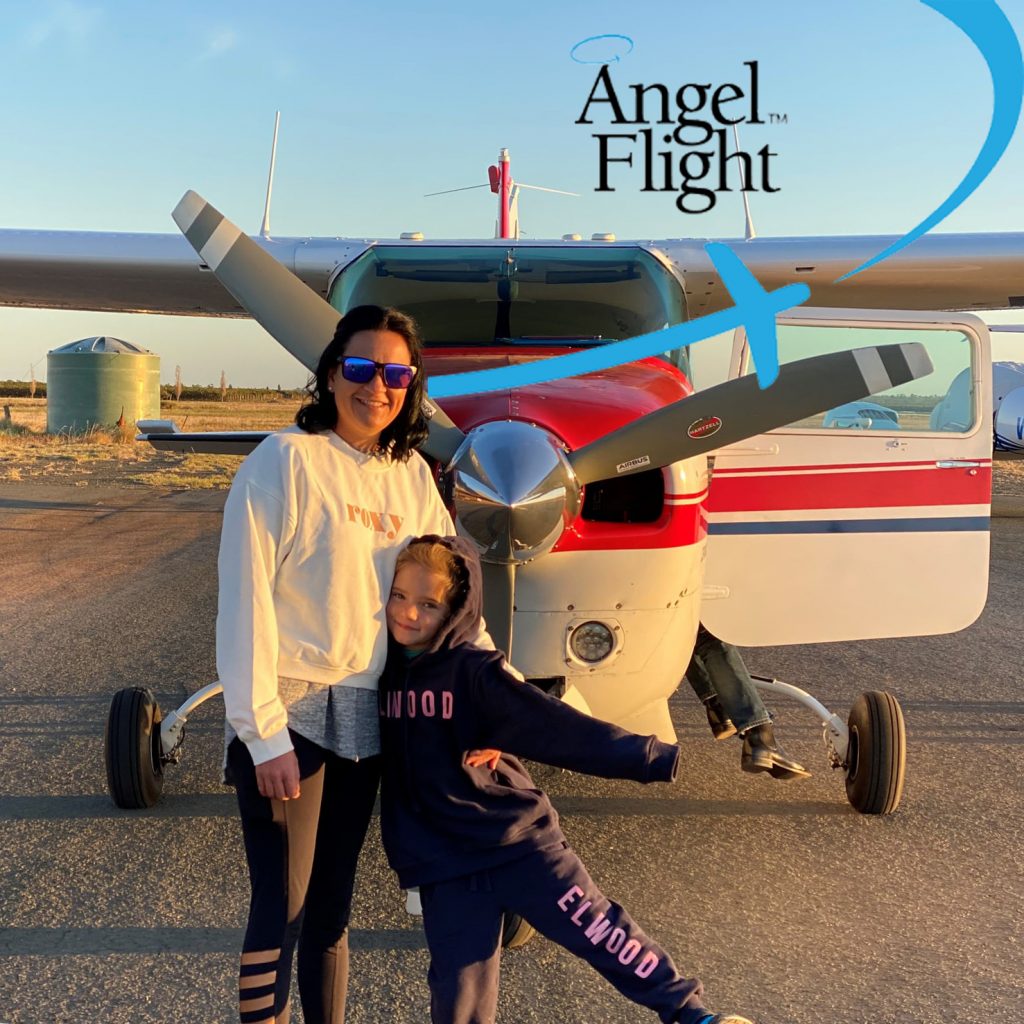 Aviation/Aerospace Australia NGN Professional Online Career Seminar
📅 Date: Wednesday July 27th 2022
🕕 Time: 6pm
📍 Location: Online / Zoom
To get ahead professionally, you need to think ahead.
The A/AA NextGenNetwork (NGN), has brought together industry and government representatives to give you the head start, including our very own LTF Principal Executive Officer, Sarah Steele
Whether it be career planning, landing your first role, an internship position or a graduate program, our speakers will give you the tools, tips and insight you need to take off in the aviation, aerospace and space sector.
Industry Speakers:
Ruth "Rocket Woman" Harrison: Senior Project Recruiter at CAE Parc Aviation & Women in Aviation/Aerospace Australia (WA/AA) QLD Sub-Committee Member
Lee Turnley: Manufacturing Engineer at Boeing Aerostructures Australia & NextGenNetwork (NGN) Committee Member at Aviation/Aerospace Australia
Sarah Steele: Principal Executive Officer at Learn To Fly
CLICK/TAP HERE TO REGISTER YOUR FREE ATTENDANCE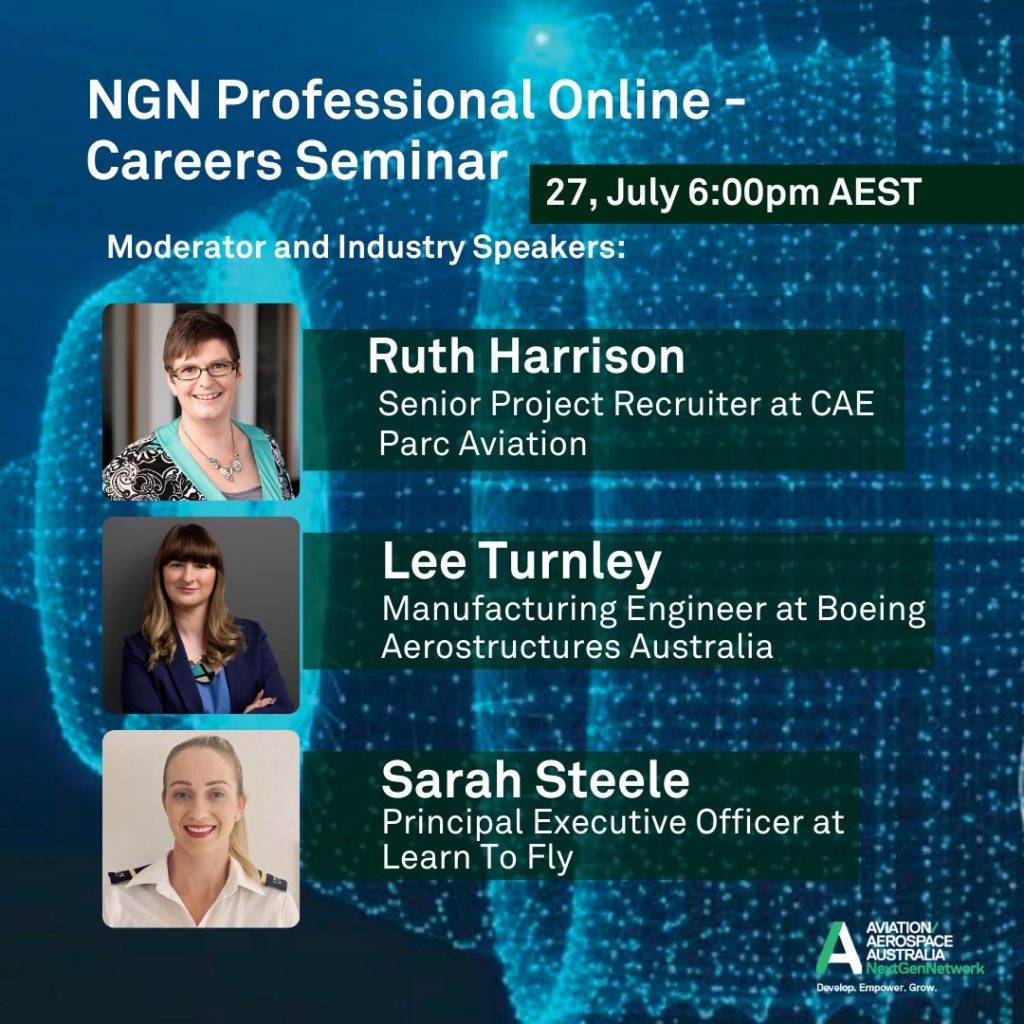 Stay tuned for further Learn To Fly events!
If you would like to find out more about learning to fly, you can email our flight training specialists at [email protected]. You can also visit https://drift.me/learntofly/meeting to book a meeting and a tour of our Moorabbin Airport training base.
Follow us on social media at https://linktr.ee/learntoflymelbourne