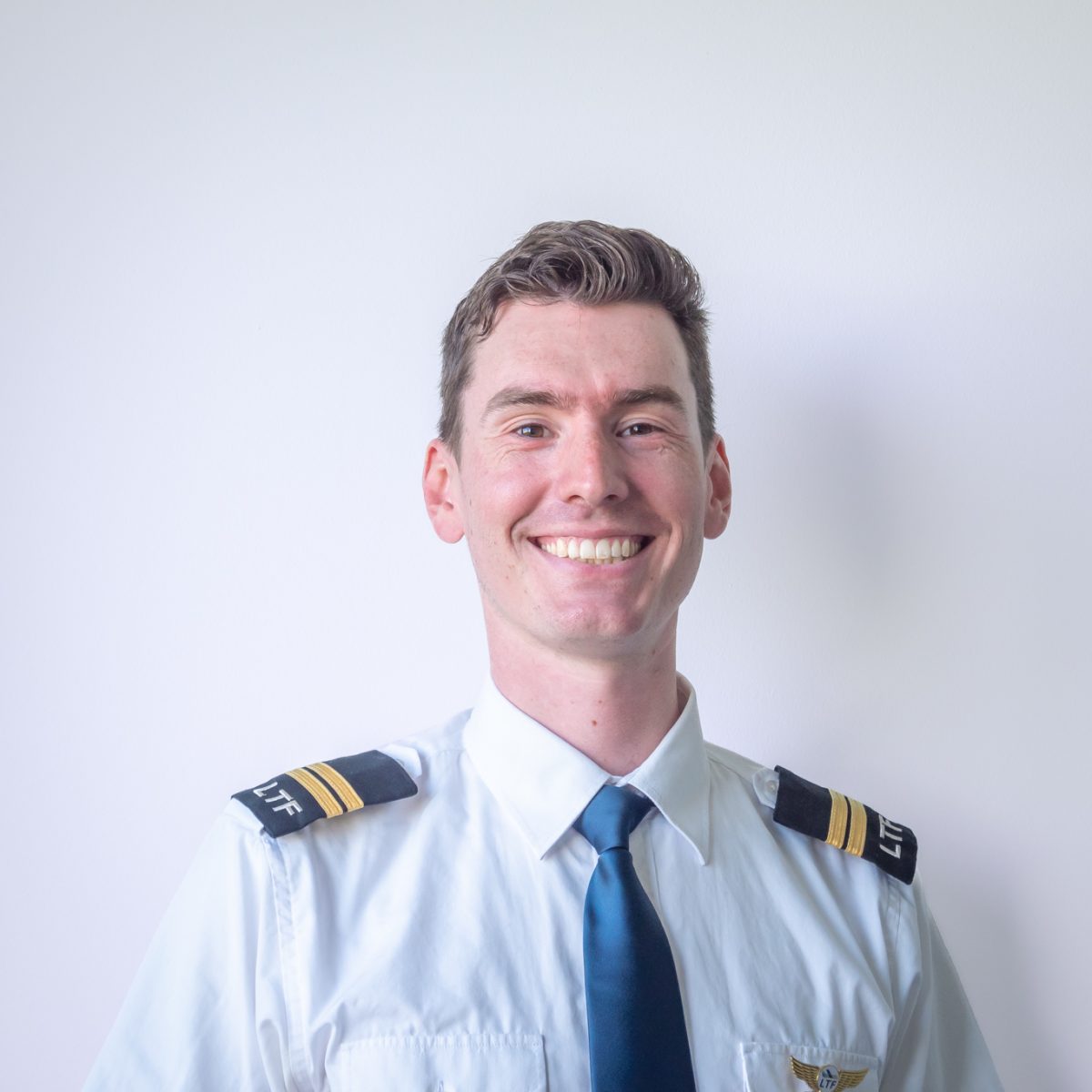 August 24, 2022
Tom Logan
Melbourne-born Grade 3 LTF Flight Instructor Tom Logan was fascinated by flying from a young age, and whilst he always really wanted to be a pilot, life had other plans initially. After high school Tom decided that learning to fly wasn't really something he was able to afford, and so instead pursued a successful professional career as a Civil Engineer.
Fast forward 7 years, and that urge to fly was still there. Tom decided to look into his options again, found a way to make it work, and decided that he couldn't let the opportunity pass him by. In another twist, Tom's decision to switch from an established career to learning to fly came just before the COVID pandemic took hold. Despite the enormous challenges that presented, he wasn't giving up.
Tom completed his CPL, MECIR and then a Flight Instructor Rating with us here at LTF – and now we welcome him to the team as a Flight Instructor. What a great success story, and an excellent example of why it's never too late to chase your dreams.
Now as a professional pilot, Tom loves the feeling of being in the air and getting a perspective on the world that is totally different to what we get on the ground – and his ultimate goal is to become an airline pilot.