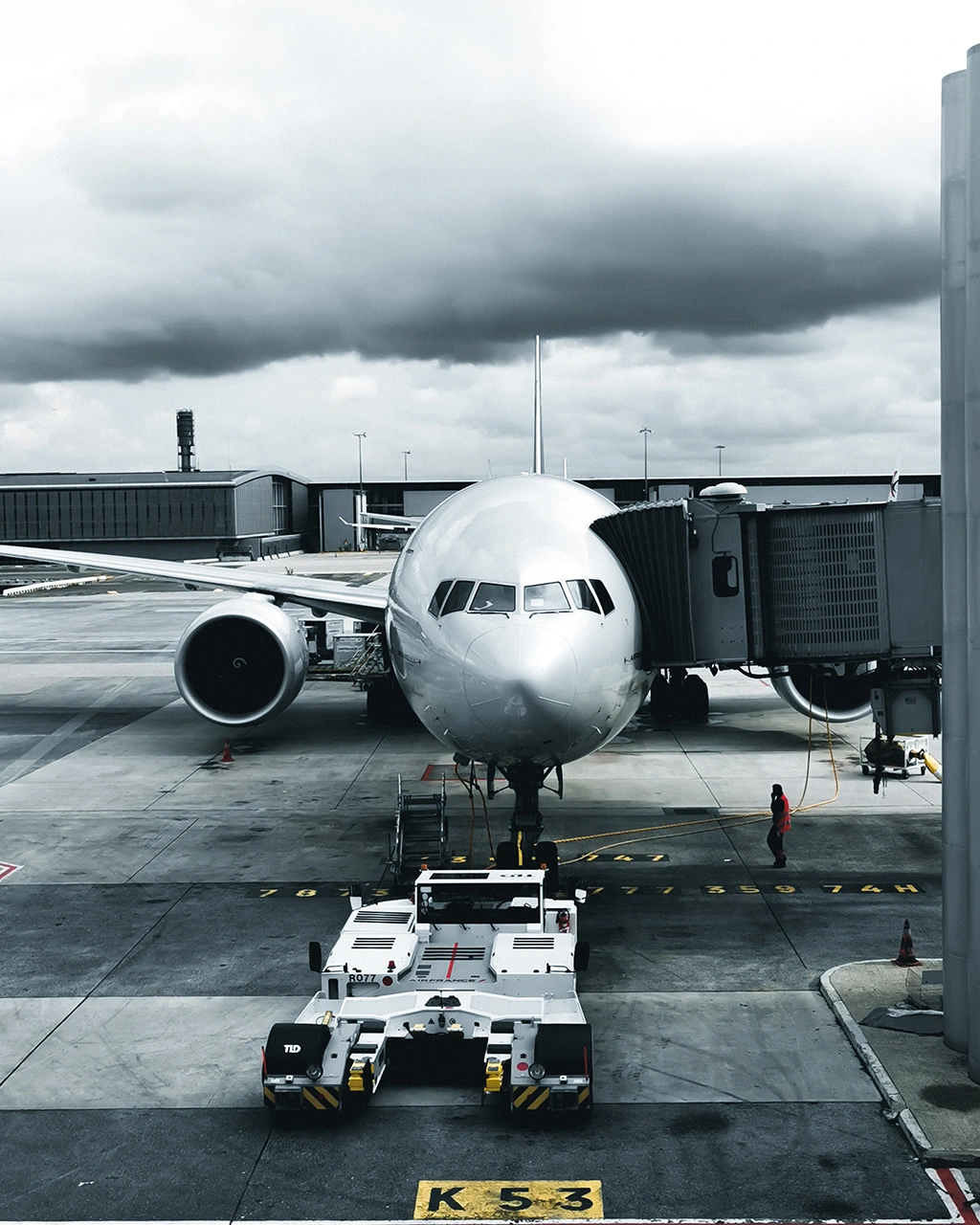 June 10, 2018
Airline Pilot Career Pathways
Are you serious about an airline pilot career? In this blog we discuss some of the airline pilot career pathways available to you.
Airline Cadet Pilot Pathway VS General Aviation / Direct Entry Pathway
There are two main airline pilot career pathways to consider. Both can lead to an equally fulfilling career as an airline pilot. These are via an airline cadetship or via General Aviation training leading to a direct entry application.
Cadets will need to pass several rounds of exams, including a group interview and aptitude test. Direct entry pilots will require some prior flying experience, often accumulated through work as a flight instructor or charter pilot. Both methods of entry are standard, and each has its advantages and challenges.
General Aviation / Direct Entry Pathway
For this pathway, students need to graduate from a flying school and obtain their Commercial Pilot Licence (CPL). This is the minimum qualification to work as a pilot. This can also be obtained in conjunction with a Diploma of Aviation or Bachelor of Aviation qualification.
After graduating, the next step is to gain flying hours whilst working. This can be done a number of ways. Some of the more common roles are instructing, scenic flights, parachute drops or single-engine charter. You can then advance to multi-engine aircraft and build more hours, again through similar opportunities such as instructing.
Different airlines have different hourly requirements, and these are far lower than what they were even 5 years ago.
Cadet Pilot Pathway
An airline cadetship usually involves an intense full-time course during which the cadet must also gain the minimum flying hours. Following this, successful cadets are offered a role with their respective airline.
Entry Points
Cadet Pilot Program
Many airlines now offer cadet pilot programs. There are many benefits, one of which is that airlines can teach pilots according to their protocols. This means they can iron out unaligned habits formed at flying schools. You can technically apply for a cadetship with no flying experience at all. Having said that, we strongly recommend having some flying experience prior to applying.
As there is such high demand for pilots, some airlines will even provide free training for their cadets. The cadetship path can be especially beneficial to students with limited finances.
Out of the two main airline pilot career pathways, the cadetship is the most accessible. But that doesn't mean it's easy! Competition for cadetships is fierce, with only a limited number of spaces available.
For example, an airline may receive a thousand applications each year but only select fifty cadets. This means applicants must demonstrate fervent attention to detail, impeccable attitude and dedication that sees them stand out from the rest. The interview process is rigorous and requires a great deal of preparation.
General Aviation / Direct Entry Pathway
Direct entry is the "traditional" pathway to becoming an airline pilot. You obtain your CPL, build hours, and then apply for relevant airline roles. The two most common direct entry options are for First Officer or Second Officer roles.
The airline will determine the minimum requirements for application, and this usually centres around the number of flying hours you have. Obviously, Second Officer direct entry requires less hours than First Officer direct entry.
The benefit of this pathway is that you are applying based on your flying skills and experience, so there are less variables. You won't find the same level of fierce competition that you see with cadetships. You either have the hours and experience, or you don't. Having said that, preparing your application well is still very important. It's still a job interview after all, and the airline will still want to know that you will be a good fit.
The downside to this pathway is time and money. Learning to fly is expensive. Obtaining your CPL will likely take a minimum of 12 months and cost you $70K AUD at the very least. Only then will you be able to start earning money as a pilot. From there, building the hours you need for direct entry takes time.
Airline Pilot Career Pathway Job Prospects
Cadet Pilot Program
Past statistics suggest that between 85 – 90% of cadets go on to graduate. According to data, there is a 95% chance of a cadet pilot flying for the airline that trained them. Markets can fluctuate, however, and there are often outside factors that can affect employment.
Your level of success will always will always be determined by your level of dedication, aptitude, safety and attitude. Some airlines have been known arrange extra training so a cadet can meet requirements, but that is not a given. It's not a free ride, and some would say that cadet training requires you to exceed expectations far more than a standard flight training process.
General Aviation / Direct Entry Pathway
The aviation industry is currently booming, with a high demand for pilots around the world. It's now common for pilots in Australia to be poached by overseas airlines with salary packages they can't refuse.
Major airlines such as CommutAir, SkyWest Airlines, Qantas, Air New Zealand, Cathay Pacific, Singapore Airlines and Scoot are hiring via direct entry. More recently, we have seen a huge reduction in the minimum hours required for both First and Second Officer direct entry applications.
In addition to this, many flying schools are hiring junior instructors as full-time pilots. That means that gaining a job post graduation is very much achievable, as is being able to build hours while you work.
Regardless of which of the airline pilot career pathways you choose, it is ultimately about skill, endeavour, performance and above all, attitude. After all, being a pilot isn't just about flying machines; it is also about carrying people.
Captain Darren McPherson from ACS – Aviation Consulting Services is our specialist airline interview consultant. He runs our highly successful airline interview courses, which includes the Future Cadet Pilot Program (FCPP) and Airline Interview Coaching Session.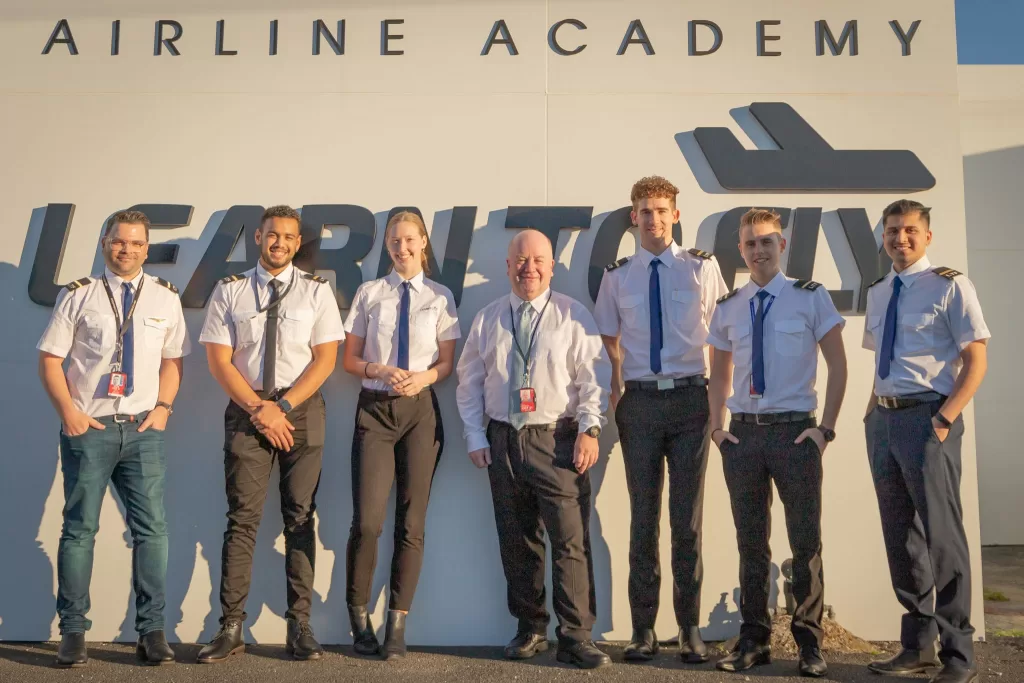 If you are thinking about an airline career, then email [email protected]. You can also visit https://drift.me/learntofly/meeting to book a meeting and school tour.