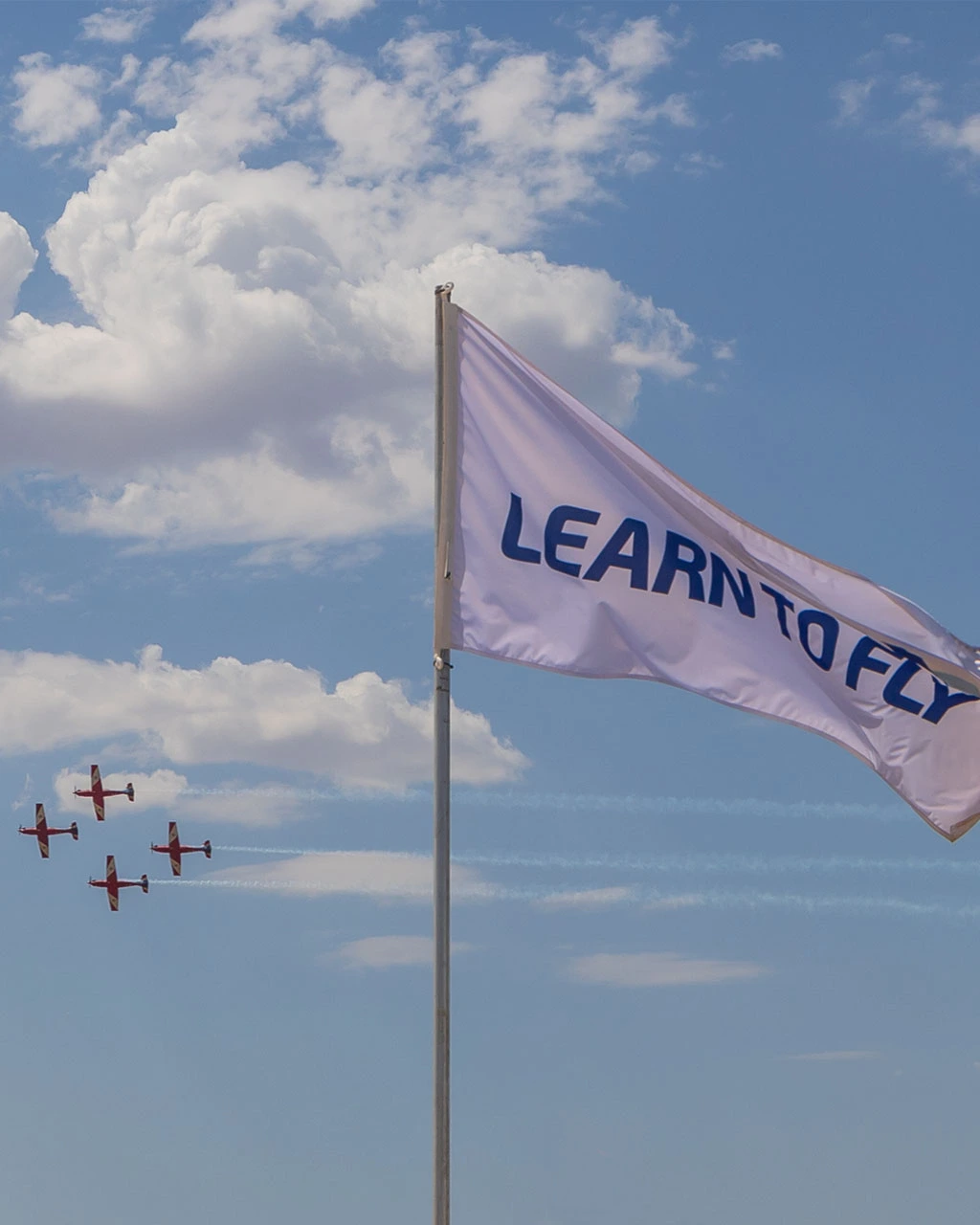 February 16, 2023
Airspace & Safety Notice For Avalon Airshow 2023
The Australian International Airshow at Avalon Airport will be open to the public from Friday the 3rd to Sunday the 5th of March 2023.

To facilitate flying displays, flight crew practising routines and the arrival and departure of
participating aircraft, the airspace around Avalon Airport will be temporarily restricted for the protection of everyone. Temporary Restricted Areas are in place from Monday, February 20th to Monday, March 6th.
Changes To Airspace and Procedures
There have been changes to the dimensions of the Temporary Restricted Areas (TRA) from previous events and TRA activity times have been extended to include the week preceding the airshow.
Avalon East will not be available for aircraft flying in. Lethbridge Aerodrome (YLED) has been nominated as an alternate with a bus ferry service carrying participants to Avalon. Anticipate a large volume of traffic into and out of YLED from Friday 03/03/2023 to Sunday 05/03/2023.
Temporary Restricted Areas
Temporary Restricted Areas (TRA) will be active from 02 200100 to 03 060700 UTC (12:00 on 20/02/2023 to 18:00 on 06/03/2023).
Check ML FIR NOTAM (YMMM) for changes. C158/23, C160/23 & C161/23 are currently on issue.
Significant Issues
Caution must be exercised navigating in the vicinity of the Avalon TRA to avoid infringing the restricted airspace and to avoid AIRPROX with increased traffic densities.

1. YMAV Class D and overlying Class E become restricted airspace from ground level to FL245.

2. Class E airspace to the north and south of YMAV becomes restricted airspace from 1500ft to FL245.

3. Airspace within 12nm DME west of AV becomes restricted airspace from 1500ft – FL245.

4. Limited terrain clearance west of YMAV in the vicinity of Mount Anakie (Elev. 1306 feet).

5. Large volume of traffic operating into and out of YMAV.

6. Large volume of traffic operating into and out of YLED.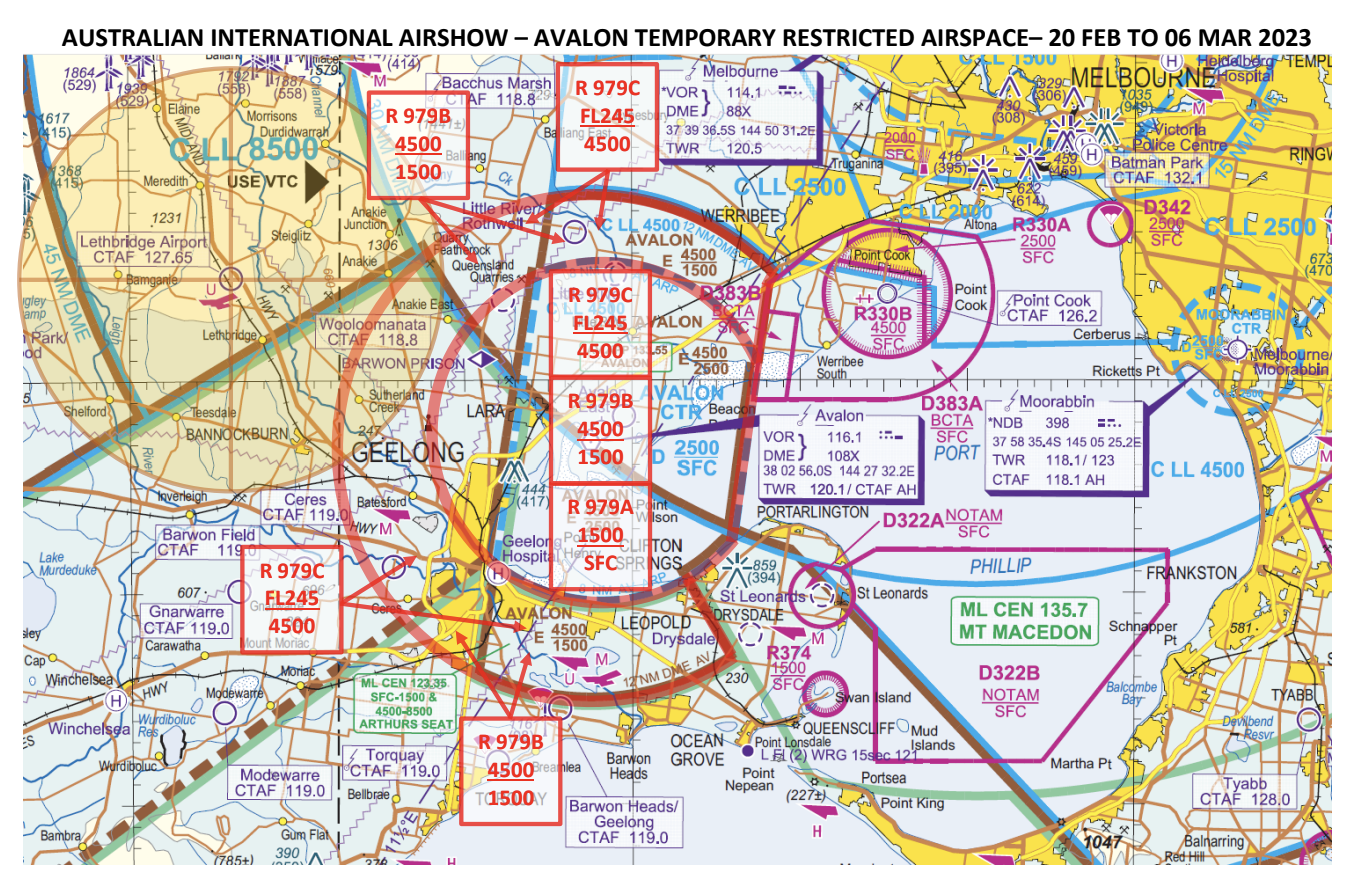 Chat with one of our flight training specialists to get your pilot training off the ground. Email [email protected] or go to https://drift.me/learntofly/meeting to book a meeting and school tour.