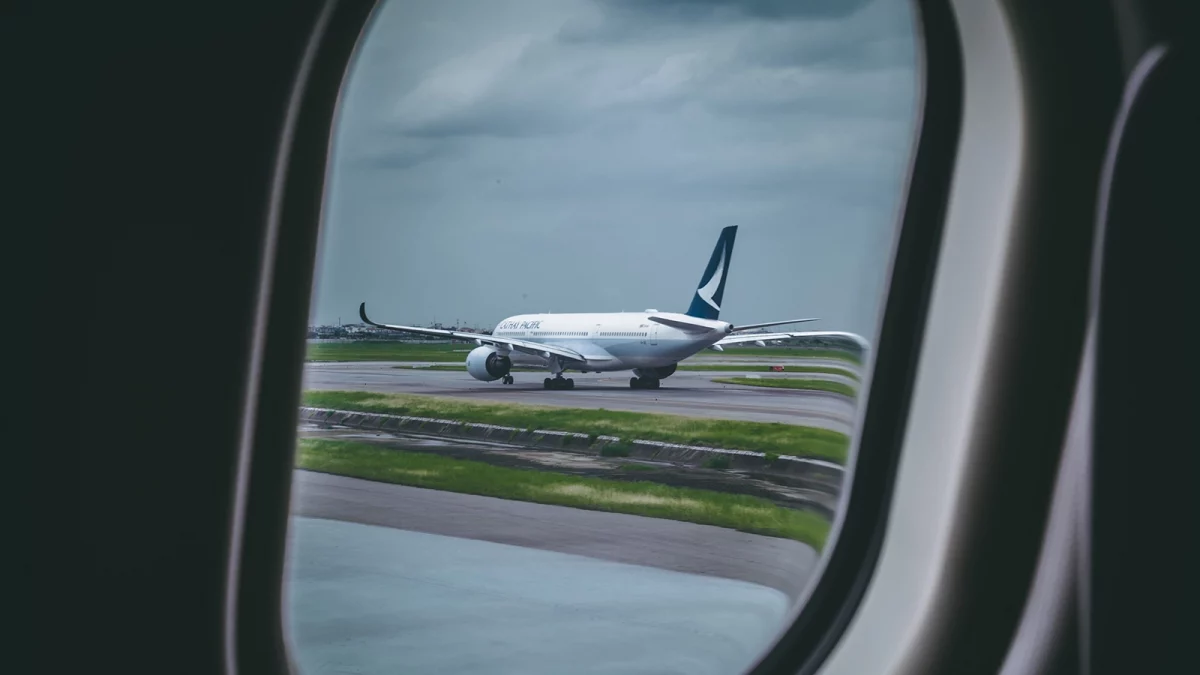 December 08, 2022
Aviation Schools in Melbourne: Why Learn to Fly is Your Best Bet
Every year, dozens of new pilots graduate from aviation schools in Australia. With the proper training and guidance, you could be one of them. The only question is: how to become a commercial pilot?
Multiple aviation schools in Melbourne offer training for commercial and private pilots, air traffic controllers, and ground crew personnel. It's about finding the program that fits your budget and learning style.
If you're looking for the best way to learn how to become a pilot in Australia, we recommend taking advantage of our free guide—where we'll walk you through Melbourne's best flying school 'Learn To Fly' to get your pilot's licence in Australia!
Why Choose Learn to Fly?
The aviation industry offers some of the most exciting and rewarding careers. It's not just flying but taking charge of your future, building a career you love, and travelling the world. 'Learn To Fly' offers a range of courses to help you. Whether you're an absolute beginner or a pilot just looking to improve your skills, we can help.
That's right—there are more options than ever for aspiring pilots who want to become pilots in Australia. Whether you're looking for a full-time or online certification course, there are plenty of reasons to get started on your career path as a professional pilot today with Learn to Fly!
Here are just some of them:
Safety First Training
The first and most important thing when it comes to learning how to fly is safety. Flying is a dangerous activity, and therefore you must have the right training and instruction before getting into a plane and taking off. At Learn To Fly, we focus on providing only the highest quality training for our students and ensuring they can get their licences as fast as possible without compromising safety. We are continually working to improve the efficacy of our preventative measures, which is why we have undertaken these actions to establish various rules and procedures about solo operations.
Highly Qualified Instructors
Another reason Learn To Fly is one of the best providers of flying lessons in Australia is that we employ highly qualified instructors with years of experience teaching people how to fly, including commercial pilots, private pilots, military pilots, and even glider pilots! This means that not only will you get excellent instruction from someone who knows what they're doing but also knows exactly what it takes to become a pilot.
A Wide Range of Aircrafts Available to Use For Training
For most of our flight training programs, students can choose from various aircraft in Learn To Fly's extensive inventory. With both single- and twin-engine Diamond DA40s and DA42s in our inventory, we are the only flying school in Victoria to offer instruction in modern glass cockpit aircraft.
We run the most extensive fleet of Sling 2s in Australia, so you can trust that you'll be in good hands. Every one of our aircraft undergoes meticulous maintenance following our various safety protocols. Next to the leading training site, we have our very own maintenance hangar.
Affordable Prices
One of the most significant barriers for people who want to learn how to fly is cost – tuition fees at most schools start around $40,000 per year and go up from there! But at Learn To Fly Australia, we offer affordable lessons that fit various budgets. Our introductory flights start at $1415! You can try out a lesson before committing.
We offer great rates on training packages, as well as flexible payment options so you can get started without breaking the bank.
The Employing of a Responsible Flight Instructor
To go solo, a learner must first receive many recommendations from their teacher attesting to their competence. The student's regular teacher will ensure this, but the stage check instructor will double-check everything before the student's first solo. This is when the Flight Instructor comes in once the time has been set for the student's solo flight.
Our flight instructors are highly qualified pilots with thousands of flying hours under their belts who examine flight plans, verify the weather, and inspect risk assessments. Furthermore, they perform the role of ground teachers by keeping an eye on the student's route while in the air to ensure everything is going according to plan.
The flight instructor maintains touch with ATC during the flight, enabling timely transmission of any necessary messages to the pilot. The solo flyer can be called back to base if the instructor notices anything that could cause concern.
At Learn to Fly, one of the leading aviation schools in Melbourne, we have helped hundreds of aspiring pilots get their pilot licences in Australia and get started on their aviation careers. You can be next! Simply get in touch with us for more information on how to apply.