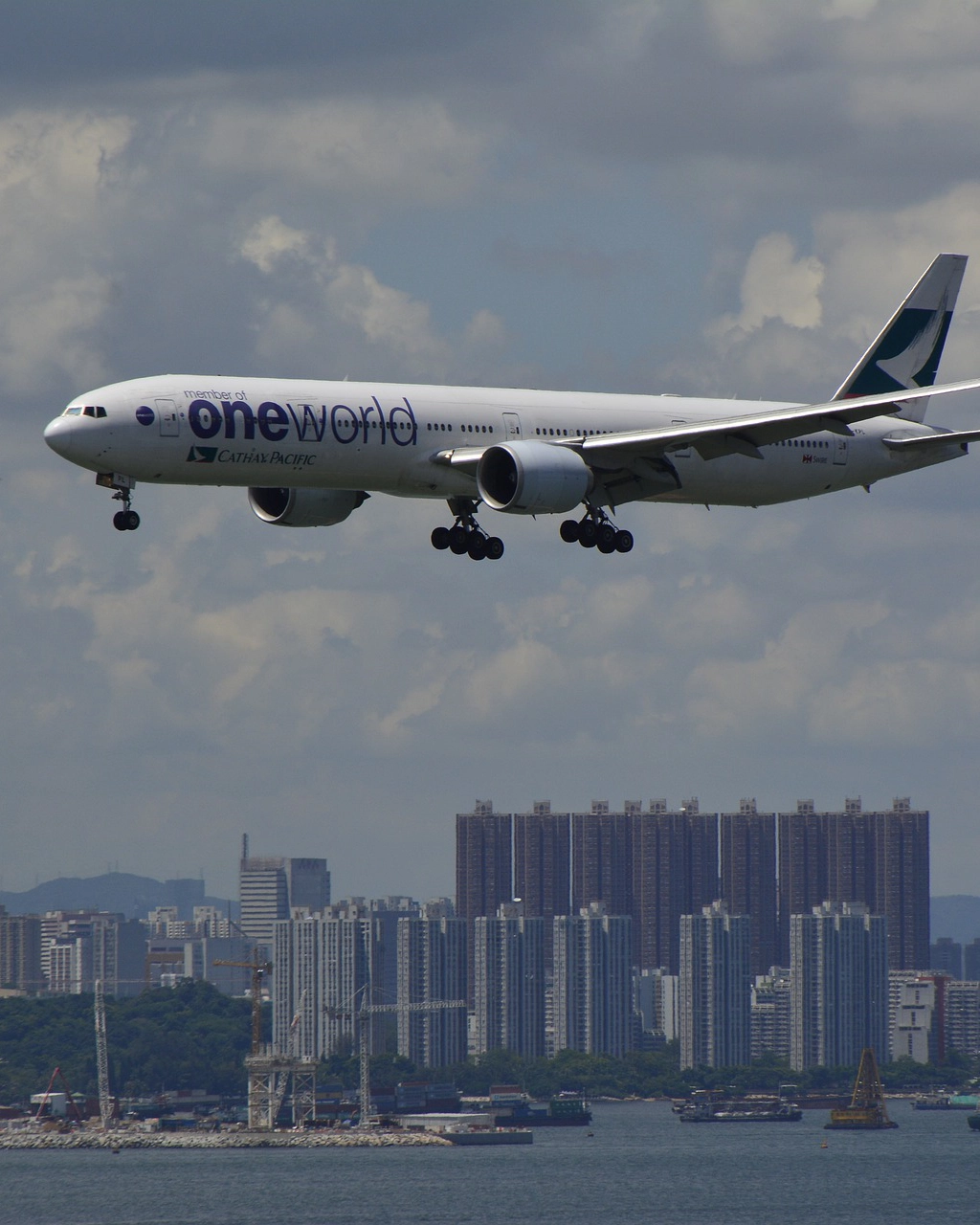 December 21, 2022
Becoming an Airline Pilot in Hong Kong in 2023 – Part 2 – Cathay Direct Entry Officer
Welcome to Part 2 where we cover Cathay Pacific Direct Entry! In Part 1 of 'Becoming an Airline Pilot in Hong Kong in 2023 – Cathay Cadet Pilot', we introduced you to the Cathay Cadet Pilot Programme. Now we will look at Direct Entry into an airline pilot career with Cathay Pacific.
Direct Entry First Officer, Direct Entry Second Officer
The Cadet Pilot Programme is offered to students with little or no flying experience. Cathay Pacific also recruits pilots as Direct Entry First Officers and Second officers. The requirements for both of these pilot careers can be found here. Read on and we'll tell you all about it!
Cathay Pacific's Perfect Opportunity
For some students, the Cathay Pacific Cadet Pilot Programme has an interview process that proves quite difficult. Students who don't perform well under the interview conditions won't be offered a position within the programme. If this sounds like you, there's no need to panic! These two direct-entry pilot positions provide these students with the perfect opportunity to prove themselves.
What Are the Benefits as a First Officer or Second Officer?
Glad you asked! At present (July 2022 data), the target annual salary is based on achieving target annual block hours, a total of HKD 837,000 and a Monthly Allowance of HKD 20,000 for a First Officer. For a Second Officer, you'll receive all of the above with a remuneration package of HKD 546,000 and a monthly allowance of HKD 14,000. First Offers and Second Officers receive a list of other benefits in addition to their remuneration package, listed below.
– 28 Days of annual leave;
– Discounted Travel for you and eligible dependents;
– Medical Coverage for you and eligible dependents;
– Global Children's Education Allowance (for eligible officers);
– Discretionary Year-End Bonus and Profit Share Payment for eligible officers;
– Company Contribution to a pension scheme; and
– A Typical Hong Kong Tax Rate at around 17%.
 
How Do I Apply for Direct Entry to Cathay Pacific?
The best objective is to fulfil the requirements for both the Direct Entry positions. Second to this, you should look to exceed the minimum requirements where possible. That will make you more appealing for direct entry! Let's run through these requirements and what you can do to be a high achiever.
Step 1: CPL with MECIR
The first step you'll need to take is self-studying your Commercial Pilot Licence (CPL). Within this process, you should gain your Multi-Engine Command Instrument Rating (MECIR) and complete your ATPL theory. This will typically take 18 – 24 months to complete.
Step 2: Increase Your Hours
Whilst Cathay Pacific only requires a minimum of 250 flying hours for Direct Entry Second Officer, the success rate of pilots with 500 hours is higher – they're simply more experienced. For a First Officer, Cathay Pacific requires a minimum of 1,500 hours (with a preference for 3,000 hours). As a CPL holder, you will be qualified to work as a General Aviation (GA) pilot and accumulate your flying hours.
Great News!
There is great news for this, too – there are plenty of job opportunities in Australia for Hong Kong citizens! Hong Kong citizens can apply for the Working Holiday Visa to work legally in Australia. The Hong Kong/Australia Working Holiday Scheme has no quota restriction for Hong Kong youths travelling to Australia under the Scheme.
You can learn more about the Working Holiday Visa in Australia here.
Step 3: Gain Endorsements and Experience
The more ratings and endorsements you have, the more job opportunities will become available to you. One of the most obvious endorsements is your Flight Instructor Rating (FIR). An FIR will allow you to work as a Flight Instructor, which opens up a variety of job opportunities around Australia. That's just the start!
If you'd like to view different types of jobs currently available, have a look at the Australian Federation of Air Pilots website. There are plenty of aviation opportunities that will help to increase your hours!
Step 4: Check You've Completed All Requirements
Check you're eligibility for an HK ATPL on conversion (according to DCA607). On top of that, you'll need a valid Class 1 Medical Certificate, ICAO English Language Proficiency (Level 4 or higher) and your COVID-19 vaccination certificate. You'll receive priority consideration if you're a Hong Kong permanent resident, too.
Step 5: Apply!
Finally, you've landed a job and you're getting paid to gain all of those flying hours. Moreover, you can start your application for the Direct Entry Positions into Cathay Pacific. The application process starts here.
Learn To Fly Can Help You Brush Up on Those Interview Skills
Our Learn To Fly Airline Interview Coaching Sessions are designed for students like you! These sessions will help you be your best for the Cadet Programme or Direct Entry. You'll have the choice of face-to-face or live online, with the time to support your learning and development to help you nail that interview.
Need a Bit More Help?
Schedule a meeting with us or get in contact, and one of our flight training specialists can answer your questions. The aviation industry needs pilots, which makes it a very exciting time for pilots who want to fly for Cathay! The time to start preparing is NOW!
Our social media offers free flight training videos and much more! Follow us at https://linktr.ee/learntoflymelbourne