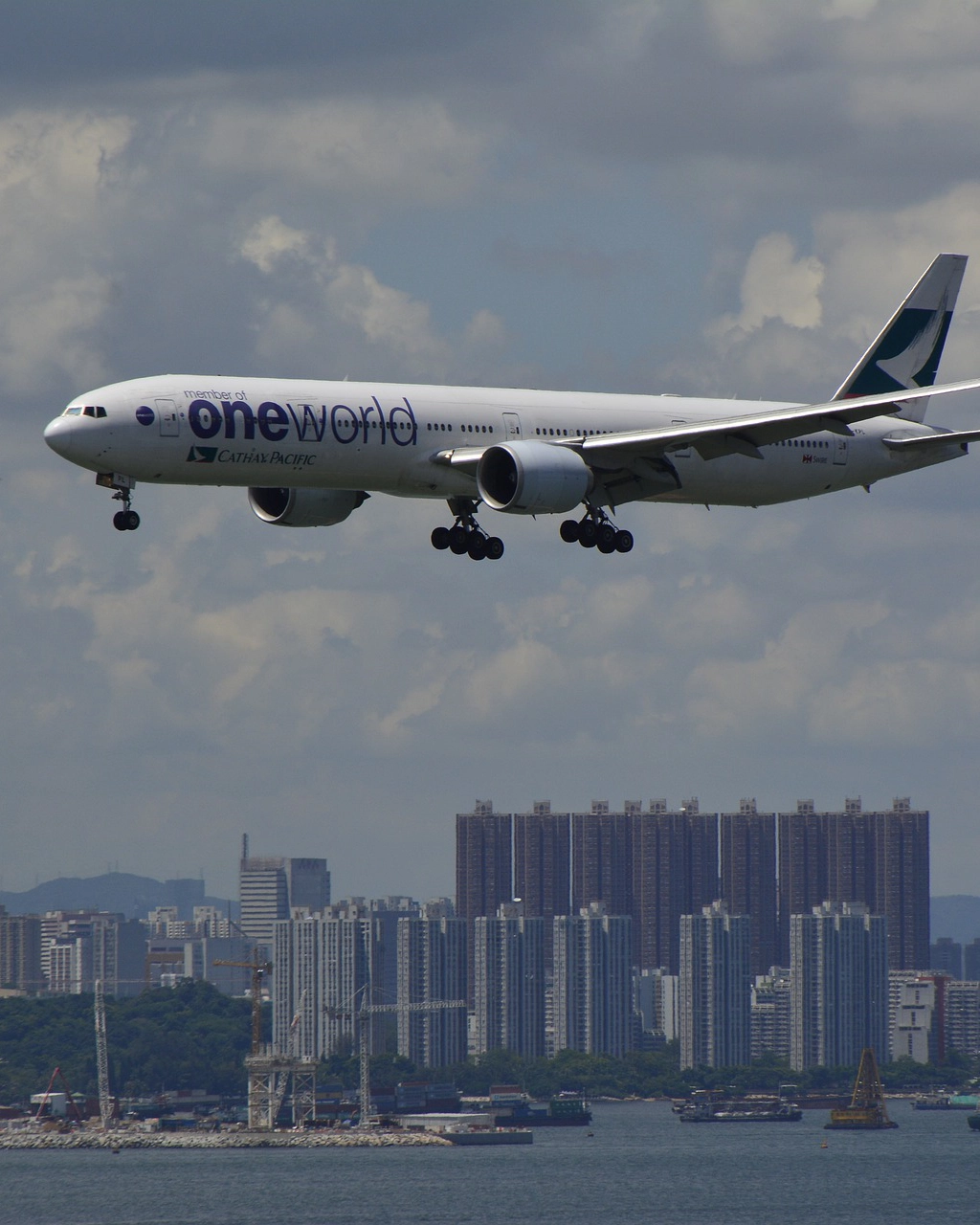 September 16, 2022
Becoming an Airline Pilot in Hong Kong in 2023 – Part 1 – Cathay Cadet Pilot
If you have dreamed of flying for Cathay Pacific, you now have a great opportunity to realise those dreams. Cathay have announced a huge airline pilot recruitment drive over the next few years. This includes recruiting and training hundreds of cadet pilots. But how does the Cathay Cadet Pilot Program work, and who can apply? Read on to find out!
Who Can Apply for the Cathay Cadet Pilot Program?
Cadet pilot programs in general are aimed at people who do not have, or have very little, prior flying experience. They are a fantastic opportunity for people who have a passion for aviation as well as the ambition to become an airline pilot.
If accepted, you will complete flight training, with a provisional offer of becoming an airline pilot with Cathay following successful completion.
To apply for the Cathay Cadet Pilot Program, you must:
– Be aged 18 years or older
– Be a Hong Kong Permanent Resident or Citizen
– Have graduated from secondary school with good passes in English language, Mathematics or Science; a degree in any discipline will also be considered provided you meet the secondary school criteria.
– Be physically fit, as well as qualified for a Civil Aviation Department (HKCAD) Class 1 Medical Certificate
– Be able to meet Cathay's flight deck reach requirements
– Achieve ICAO (International Civil Aviation Organization) English Language Proficiency level 4 or above
– Have had at least 3 COVID vaccinations
How Do You Apply?
Initial qualification applications must be submitted via the Cathay Pacific website. If you qualify, you will then be invited to submit a formal application: https://careers.cathaypacific.com/jobs/cadet-pilot-cathay-pacific
How Does the Application Process Work?
If Cathay selects you to progress to interview, you can then expect to go through multiple stages. Here's an overview:
1. Qualify for application
2. Application
3. Vaccination confirmation
4. ICAO confirmation
5. CUT-E aptitude test, maths and working behaviour test
6. HR interview
7. Group exercise interview and flight planning exercise
8. Final interview
9. Medical checks
10. Background check
11. Cadet training sponsorship offer
Update: Recent information suggests that the group exercises are currently not part of Cathay's online interview mode. However, teamwork and group skills will still form an essential of Cathay's selection criteria. We strongly recommend that they form a part of your preparation.
In addition, due to HR shortages, there are administrative delays in the application process. You can help your application by getting some of the prerequisites sorted before you apply. This includes the COVID vaccinations, and also the ICAO English test.
How Does the Training Process Work?
The training phase of the Cathay Cadet Pilot Program takes approximately 60 weeks to complete. Here's how the progression works:
1. Induction Session
2. Ground School
3. Ground School Exam Passed
4. Flying Phase (CPL+MECIR+ATPL)
5. Flying Phase Passed
6. Contract Offered
7. Multi Crew Cooperation & Airline Transition Training
8. Type Rating (B777 / A350 / B747)
9. Line Training
Update: At the moment, the Cathay Cadet Pilot Program process is being affected by staff shortages. This is affecting timelines across the entire process – from application right through to the training phases.
Where Does the Training Happen?
Ground school takes place at Hong Kong Polytechnic University in Hong Kong. Following this, there are 2 providers for the flight training phase. These are:
– Flight Training Adelaide based in Adelaide, Australia; and
– AeroGuard based in Phoenix, USA
Following the flying phases, the remaining training takes place in Hong Kong.
Do You Have to Pay for the Training?
Cathay Cadet Pilot Program trainees can take out a loan from Cathay. You then pay this back over a minimum service period once you start working for them. There are living allowances provided at various stages of the training phases. For the phases that take place in Hong Kong, you will be based on campus with meals provided in addition to board.
What Preparation Should You Do Before Applying?
Because you don't require any prior experience, applying for cadet pilot positions is extremely competitive. Therefore, this means that submitting a strong initial application is very important to get you through the interview stage. In addition, you will need to perform strongly throughout the interview stage.
Preparation is everything, and consequently, the right preparation will make an enormous difference. You don't require any flying experience to apply – however, we strongly recommend it. This is for 3 reasons.
Firstly, flying experience on your CV shows that you are dedicated and passionate about aviation. Secondly, being able to demonstrate your flying knowledge will benefit you during the interview process. Finally, the flight training process is a fast-paced pressure environment, and if you can't keep up then there is a chance you may fail. If you are able to go into the flight training phase having already completed some initial training, you won't find it as stressful, and consequently you will greatly improve your chances of success.
How Can Learn To Fly Help?
Learn To Fly Melbourne's specialised Airline Interview Preparation Programs have helped hundreds of pilots to achieve success with multiple leading airlines internationally, including the Cathay Cadet Pilot Program. We offer 2 courses:
The Airline Interview Coaching Session guides you through airline recruitment processes, in addition to the various elements and phases that make up the interview. You'll learn how to present the best possible application, and then perfect the skills required for optimum interview performance using scenarios created from actual airline interview processes.
This session can be taken either in-person or online, and is presented by airline interview specialist John Sabato, who is a former Cathay airline pilot himself.
The Future Cadet Pilot Program (FCPP) is a comprehensive course that combines aviation theory and practical flight training, as well as the Airline Interview Coaching Session. Firstly, it equips you with the knowledge and skills necessary to prepare and submit a high quality application. Then, it allows you to follow it up with confidence throughout the interview stages. And finally, the practical training helps you to excel in the cadet program flight training phase.
The FCPP has 3 package options available:
Lite: 5 flying hours, 2 LTF sim hours, as well as 1 B737-800 sim hour
Solo: 15 flying hours, 2 LTF sim hours, as well as 1 B737-800 sim hour
RPL: 25 flying hours, 2 LTF sim hours, as well as 2 B737-800 sim hours
Want to know more? Schedule a meeting with us or get in contact, and one of our flight training specialists can answer your questions. It's a very exciting time for pilots who want to fly for Cathay, and therefore the time to start preparing is NOW!
Our next blog with dive into the process for training and applying for Direct Entry Cathay airline pilot roles.
Our social media offers free flight training videos and much more – so, give us a follow at https://linktr.ee/learntoflymelbourne