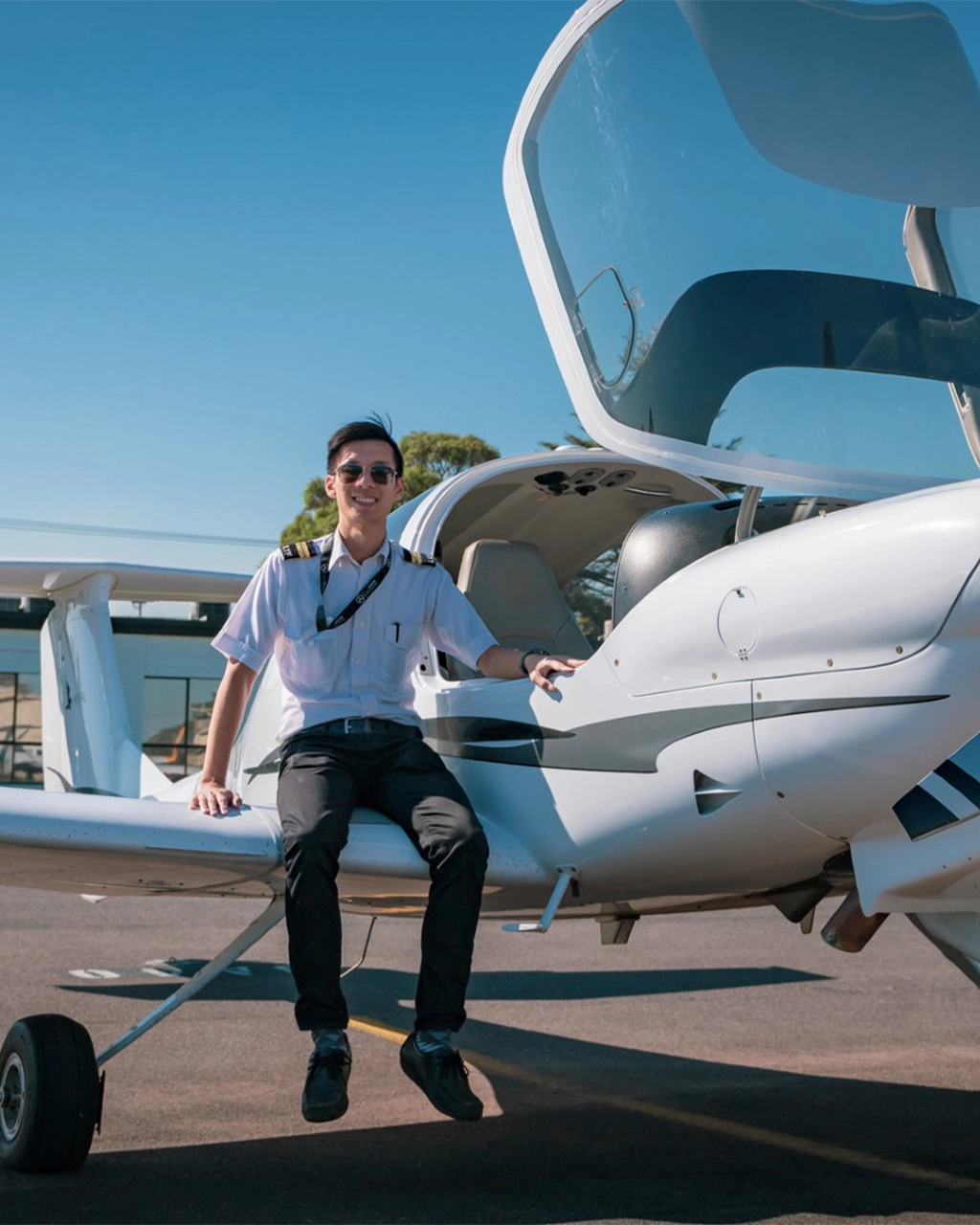 November 03, 2022
FAQs About Obtaining Your Commercial Pilot Licence (CPL)
These Commercial Pilot Licence (CPL) FAQs are the perfect place for any pilot to start. Imagine getting up and heading to work, knowing that flying will be on the agenda today. Imagine replacing the everyday drone of keyboards and office phones with the rumble of an aircraft engine starting up. Look out your window next time you're at work – wouldn't the view be better from 5,000, 10,000 or 30,000 feet?
They say to do what you love, and you'll never work a day in your life, so if you're looking to turn your love for aviation into a career, it's time to get your Commercial Pilot Licence (CPL). Let's answer some FAQs.
What does obtaining my CPL allow me to do?
The biggest Commercial Pilot Licence (CPL) FAQ! Obtaining a Commercial Pilot Licence allows you to fly professionally, meaning you can get paid to fly. It allows you to explore the wide range of different career paths a pilot might take. From flying scenic charters to doing mail runs to remote outback communities, from crop-dusting in the agricultural industry to captaining flights on the world's biggest airlines, all of these exciting careers begin in the same place; obtaining your CPL.
What does getting my CPL involve?
To begin your CPL, you must have already completed your Recreational Pilot Licence (RPL) and your Private Pilot Licence (PPL). These licence programs will teach you how to fly a plane and how to navigate between two locations efficiently and safely. Once you have these qualifications, you're ready to start your CPL training.
What practical and theoretical training do I have to do?
The first step in obtaining your CPL is to complete the theory component. There are 7 CPL theory exams that you must pass to move onto the flight training component, covering important areas of knowledge for a career in aviation.
Your CPL theory syllabus will include:
– Aircraft General Knowledge
– Meteorology
– Flight Rules & Air Law
– Navigation
– Human Factors
– Aerodynamics
– Performance
With your theory completed, it's time for the fun stuff; flight training. Here you'll get into the cockpit of the Diamond DA40 (and the AL42 Flight Simulator) for a number of training elements, including navigational exercises and a refresher on instrument flying. You'll also have to build your hours up both with an instructor and solo. You'll need to log at least 150 flying hours in total before your flight test, 70 of which need to be flown solo as a Pilot in Command (PIC).
With your hours logged, you're almost there! Your instructor will take you for one final navigational flight to ensure you're ready for the CPL flight test. The final flight test will require you to demonstrate all the skills you've learned and is completed with the CASA testing officer. Upon completion of this final step, you'll be awarded your Commercial Pilot Licence – your first step into a career in aviation!
Can I Study CPL in Australia if I'm From Overseas?
Absolutely you can! Learn to Fly offers a Diploma of Aviation qualification, through which international students can apply for a student visa to study in Australia.
The pilot training industry in Australia is widely regarded as being of world-class standard, with pilots coming from around the world to study here. What's more, the uncrowded skies and predominantly sunny weather make Australia an ideal spot for you to do your training!
Do I Need to Study the Bachelor of Aviation?
No. In fact, we don't recommend you begin your flight training by doing a Bachelor of Aviation – it's usually far more expensive and will take you longer to achieve your goals.
If you're looking to begin a career in aviation, especially in the airline industry, we strongly suggest you take the following pathway:
1. Study & obtain your Commercial Pilot Licence (CPL)
2. Study & obtain your Multi-Engine Command Instrument Rating (MECIR)
3. Study & obtain your Flight Instructor Rating (FIR)

This will allow you to work as a flight instructor, a fantastic addition to your resume

4. Once you've obtained the above qualifications, you can now undertake the Bachelor of Aviation while accumulating flying hours at the same time.
By following this pathway, at the end of 4 years, you will not only have a CPL, MECIR & Bachelor's Degree, but also an FIR and a few hundred flying hours to your name. You'll be ready to apply to airlines immediately.
Do You Offer Any Finance Options?
We sure do! We offer VET Student Loans for all our Diploma programs to enable financial assistance to prospective pilots.
VET Student Loans (VSL) is an Australian Commonwealth Government loan program that provides eligible, full-fee-paying students with assistance in paying their tuition fees for approved courses of study. This allows students to obtain qualifications and then gradually repay the loan over time whilst working in their chosen career.
Learn to Fly is a proud VSL-approved course provider. You can read more information here.
I've completed my CPL. What Next?
Need more than the above Commercial Pilot Licence FAQs? Well, like any job, building your skills will make your resumé more appealing to aviation employers. More ratings and endorsements mean you're a more appealing candidate. There is a wide range of ratings and endorsements you can pursue to boost your employability – all while learning important new skills.
Some of our most popular endorsements include:
These should answer the most commonly asked Commercial Pilot Licence (CPL) FAQs! There is a wide range of incredible training options on offer at Learn to Fly. Whether you're looking to jumpstart your aviation career or take it in a new direction – we've got the solution for you.
Did you know that we have a free pilot licence and flying lesson videos available on our YouTube channel? Check out the video below, and don't forget to subscribe, so you get notified when new videos go live! 👇