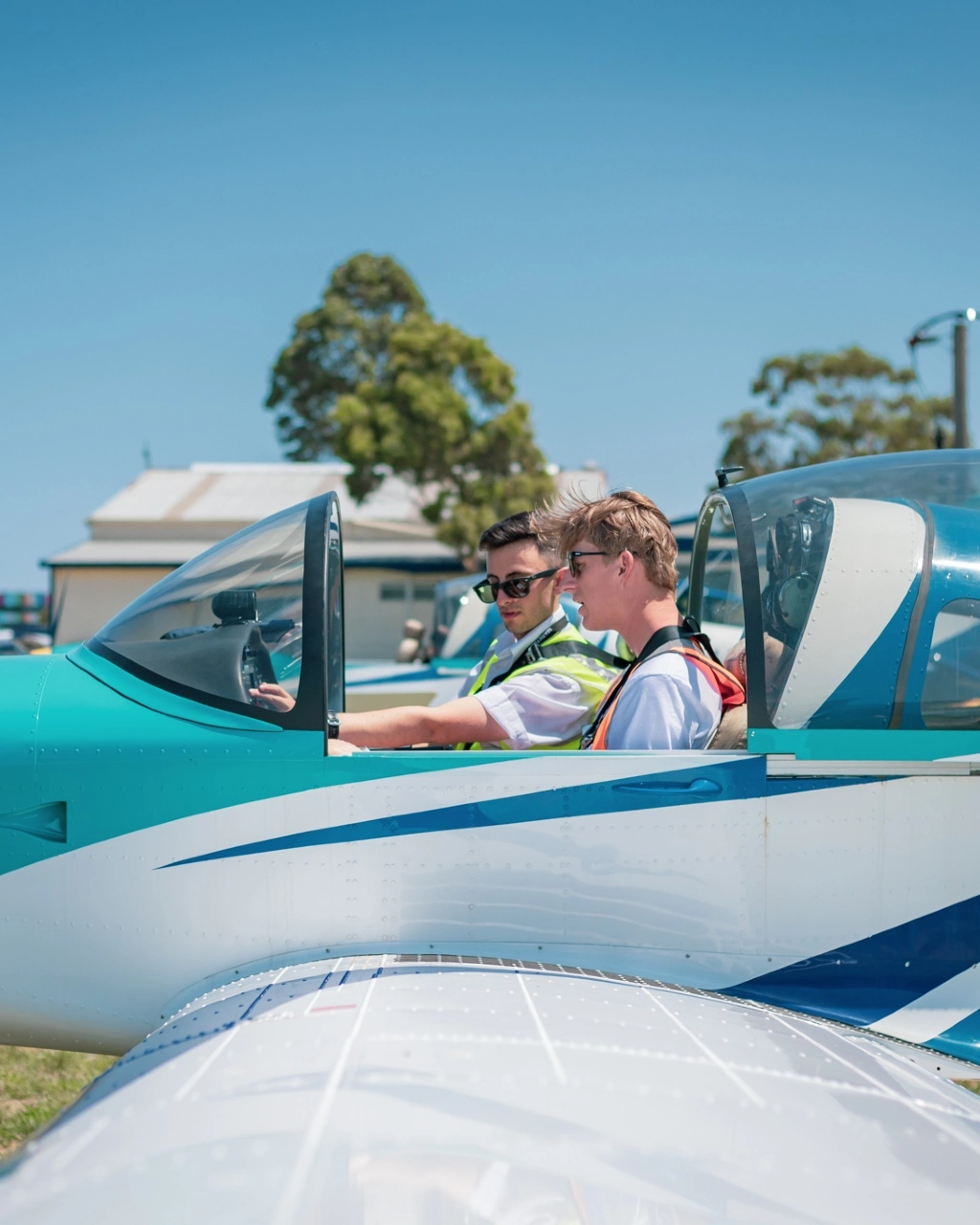 September 08, 2022
FAQs About Obtaining Your Recreational Pilot Licence (RPL)
Always wanted to fly recreationally, but not sure how to take steps and make it a reality? The Recreational Pilot Licence (RPL) is your first pilot licence, and where every pilot's aviation training journey begins.
During a recreational pilot training course you will learn the fundamentals of how to taxi, take off, fly, and safely land an aircraft. The course consists of both practical and theoretical training, eventually flying solo, and finally completing the RPL flight test.
Once you have your RPL, you can continue with further training if you want. The next licence is the Private Pilot Licence (PPL) and then, if you want to fly professionally, you can continue on to Commercial Pilot Licence (CPL) training.
The following frequently asked questions give you some more insight into the RPL process and requirements.
What are the general requirements for being able to obtain a Recreational Pilot Licence?
To obtain a Recreational Pilot Licence, you need to:
– Be at least 16 years old
– Have a current CASA issued medical certificate
– Build 20 hours in flight training with a flight instructor and 5 hours solo flying
– Pass an aeronautical theory exam and a flight test in a CASA approved aircraft in the presence of a CASA approved flight examiner.
Whilst you must be 16 years old to obtain the licence, you can actually start the training earlier than that. You must be at least 15 years old to fly solo (without an instructor).
How long is the training process?
The time it takes pilots to complete the RPL varies. Generally, if you decide to complete full time recreational pilot training (meaning flying and studying 4-5 days per week) you could be finished with your training within 4-6 weeks. Part time training will depend on exactly how much time you have available, but flying 1-2 days per week you will likely be finished in approximately 4-6 months.
What does a Recreational Pilot Licence allow me to do?
A Recreational Pilot Licence allows you to fly a single-engine aircraft with a maximum take-off weight of 1500kgs up to 25nm from your departure aerodrome, in Visual Flight Rules (VFR) conditions. You can carry up to three passengers, as long as you hold at least a Class II medical certificate.
If you are looking to fly further or carry more passengers, you will need to continue on to Private Pilot Licence training.
What theoretical training do I have to do?
You will need to complete the Recreational Pilot Licence (RPL) Theory course, which is broken in to the following subject areas:
– Aerodynamics
– General Aircraft Knowledge
– Human Factors
– Meteorology
– Air Law
– Navigation
– Flight Planning and Performance
You don't have to complete the theory and practical syllabus at the same time. It's possible to complete the RPL theory as a standalone course and then organise to complete the practical RPL flight training components separately.
We offer our standalone RPL theory course in a range of delivery methods including face to face or online. Completing the theory course online often works well for overseas pilots, as they can study theory in their home country and then only have to come to Australia to complete the practical flight training.
How do I maintain my licence?
After being approved for your licence, you are required to have a flight review with an Instructor every 2 years. If you are planning on flying with a passenger, you must have completed 3 take-offs and landings in the last 90 days.
It is of course recommended that you fly regularly (at least one hour per month). This is so you can ensure your general handling skills and emergency procedures are maintained. It's essential that you keep your flight skills fresh to make sure you are safe in the air.
Are there any medical requirements?
There are some medical requirements for recreational pilots, but less than what is required to be a professional pilot. CASA requires that you obtain a medical certificate, but there are options.
You can fly on what is known as a Basic Class 2 medical certificate. This must be issued by an appropriate medical practitioner. The standards for this are similar to those required to drive a motor vehicle commercially. A Basic Class 2 medical certificate does have some operational restrictions though. To avoid this you require a standard Class 2 medical certificate, which must be issued by a Designated Aviation Medical Examiner (DAME).
There may be further medical requirements you need to meet if you have pre-existing health conditions or are over the age of 75.

For more information on recreational pilot training, get in touch with one of our Learn to Fly Flight Training Specialists. We can help to find the best way to get your flight training journey started.
Did you know that we have free Recreational and Private Pilot Licence flying lesson videos available on our YouTube channel? Check out the video below and don't forget to subscribe so you get notified when new videos go live! 👇