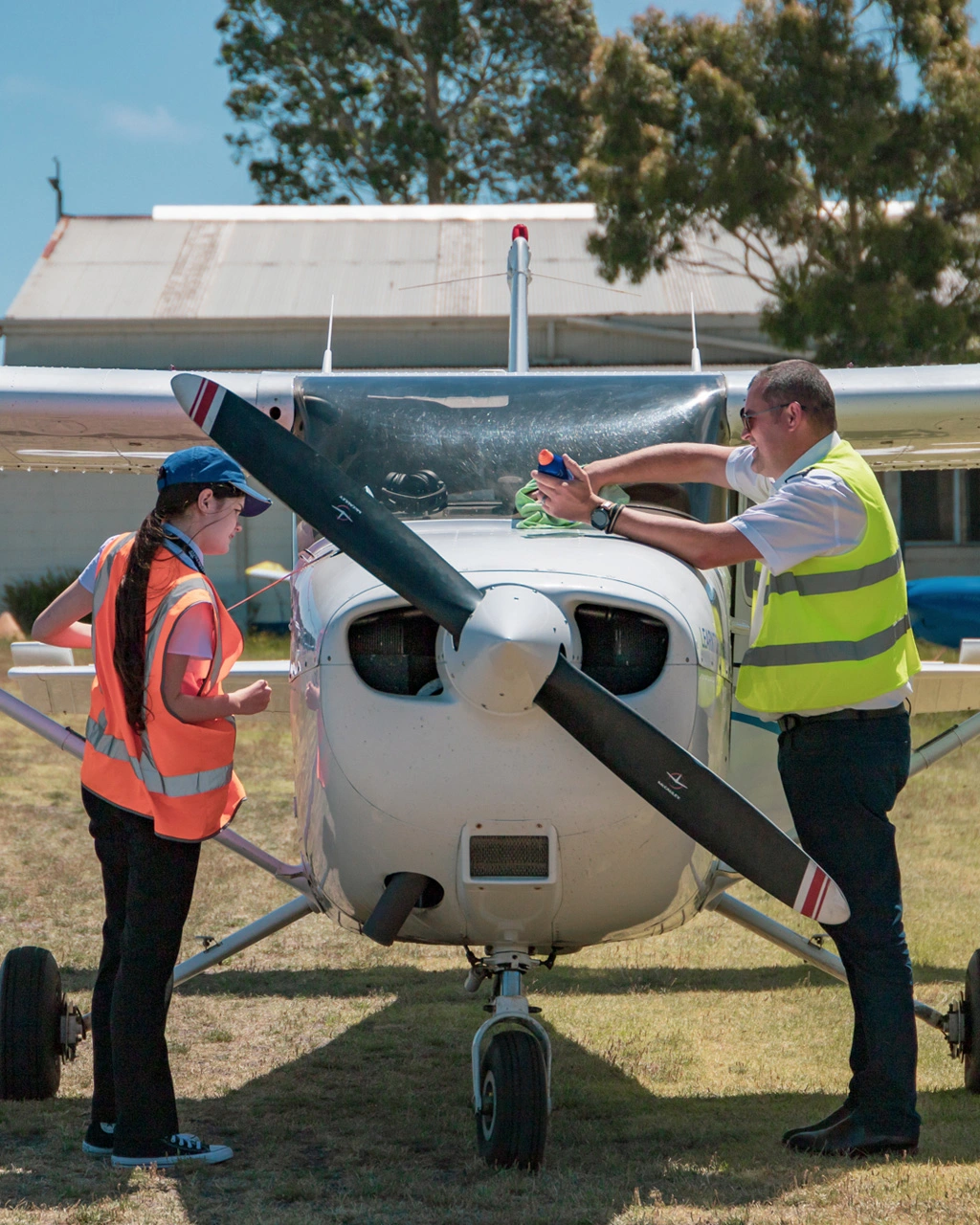 October 05, 2021
Flight Instructor Training Endorsements – All You Need To Know
When you first complete a Flight Instructor Rating course, you will also need to complete at least 1 Flight Instructor Training Endorsement. So what are Flight Instructor Training Endorsements? In this blog we'll outline the Flight Instructor Training Endorsements that are available. We'll also guide you on how each of these endorsements can add value to your role as a Flight Instructor, and your progression as a professional pilot.
What are Flight Instructor Training Endorsements?
Flight Instructor Training Endorsements are endorsements that allow you to instruct specific flight training syllabus. Essentially, a Flight Instructor Rating alone teaches you how to instruct pilots. The training endorsements then dictate exactly what you are able to instruct on. So when you complete a Flight Instructor Rating, CASA requires that you also complete at least 1 training endorsement.
Most new trainee Flight Instructors opt to complete a Grade 3 Training Endorsement first. Read on to find out why, and to look at what other endorsements are available from there.
Grade 3 Training Endorsement
There are 3 levels of Flight Instructor, starting at Grade 3 and progressing through to Grade 1 (the most senior). A Grade 3 Training Endorsement allows you to instruct student pilots for the basic RPL, PPL and CPL course syllabus. It allows you to teach both theory and practical training. You are only able to instruct under VFR conditions, and on aircraft that don't have features that require additional training (such as multi engine).
To achieve Grade 2 and Grade 1 status, there are minimum instructing hour requirements. So, you need to start at Grade 3. It is possible to start with a specific training endorsement (like an Aerobatics & Spinning, Multi Engine or Design Feature Training Endorsement for example). However, that would ONLY allow you to teach the syllabus for that specific endorsement's scope. And therefore, starting with the Grade 3 Training Endorsement gives you far greater scope to instruct initially.
From there, you can add further training endorsements that will allow you to teach extended course syllabus on more aircraft, for more flight activities, and in more conditions.
Design Feature Training Endorsement
Some aircraft have design features that require additional endorsements. This includes Tailwheel Undercarriage, Manual Pitch Propeller Control (MPPC) also known as Constant Speed Unit (CSU), and more. Just having the relevant Design Feature Endorsement doesn't allow you to instruct on that feature, which is why you need a Design Feature Training Endorsement. Once you hold a Design Feature Training Endorsement, you can instruct for any of the Design Feature Endorsements you hold.
Multi Engine Training Endorsement
As the name suggests, the Multi Engine Training Endorsement allows you to instruct students in multi engine aircraft for the Multi Engine Class Rating course syllabus. Having this flight instructor training endorsement obviously allows you to instruct on more aircraft, which in turn increases your potential to earn and build hours. To commence this course you need at least 50hrs multi engine flying experience.
Aerobatics & Spinning Training Endorsement
The Aerobatics & Spinning Training Endorsement allows you to teach the syllabus for aerobatic and spinning flight activities. Aside from being a LOT of fun for most pilots, knowing how to handle an aircraft in these situations is a great skill to keep current.
Night VFR Training Endorsement
Obtaining a Night VFR Training Endorsement means that you can instruct the syllabus for the Night VFR Rating course. This obviously allows you to increase the number of hours available to fly and instruct in. Plus, flying at night is pretty spectacular, especially in a city like Melbourne!
Instrument Rating Training Endorsement
Just as obtaining an Instrument Rating opens up a whole new world of flying, an Instrument Rating Training Endorsement opens up a whole new world of instructing. If you are looking to build flying hours, being able to instruct Instrument Rating syllabus is essential. This is even more important if your main training base is in an area prone to inclement weather. On top of that, instrument flying and instructing experience is very highly regarded when you are applying for roles to progress your career – especially airline pilot roles.
Grade 2 Training Endorsement
Progressing your Flight Instructor grade affords you more training privileges and allows you to earn a higher wage. Before you can move on from being a Grade 3 Flight Instructor, you need to accumulate at least 200hrs of Ab Initio instructing. You can then complete the Grade 2 Training Endorsement course.
As a Grade 2 Flight Instructor, you can approve first solo flights and conduct flight reviews for Ratings. You can also assess Knowledge Deficiency Reports (KDRs) for licence and rating grants, and grant endorsements on RPLs.
Grade 1 Training Endorsement
Grade 1 Flight Instructors are the highest level of instructors. As a Grade 1 Flight Instructor, you can expand your capabilities even further by supervising Grade 2 and Grade 3 Flight Instructors when they conduct flight training. Your wage will also increase again. To complete a Grade 1 Training Endorsement course, you must first have completed at least 500hrs of Ab Initio instructing.
Do you want to take your instructing career even further? Achieving Grade 1 Flight Instructor status can also allow you to consider becoming a Flight Examiner. To apply to become a Flight Examiner, you:
– Must have been a Grade 1 Flight Instructor for at least 12 months
– Need to have at least 1,500hrs as Pilot in Command overall; and
– Must have completed at least 100hrs of RPL/PPL instructing in the previous 12 months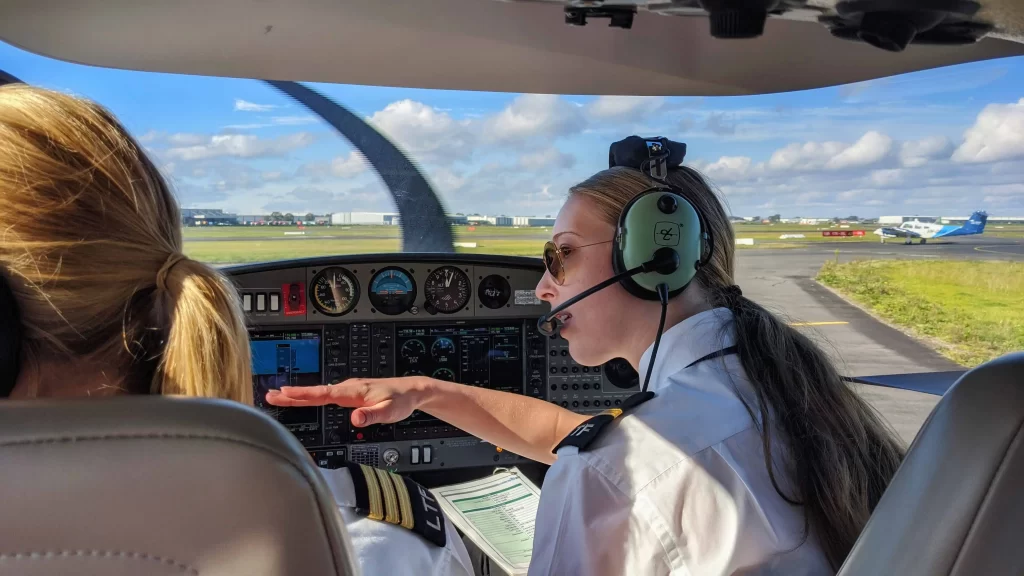 Becoming a Flight Instructor is a great way to build your flying skill set. It's also a great move for your pilot career, as you can earn money while building your experience and your flying hours in preparation for your next career move. As far as job availability goes, Flight Instructor roles are in demand and will continue to be well into the future.
Want to know more about Learn To Fly's Flight Instructor Rating or Flight Instructor Training Endorsement courses? Email [email protected] or visit https://drift.me/learntofly/meeting to book a meeting and school tour.