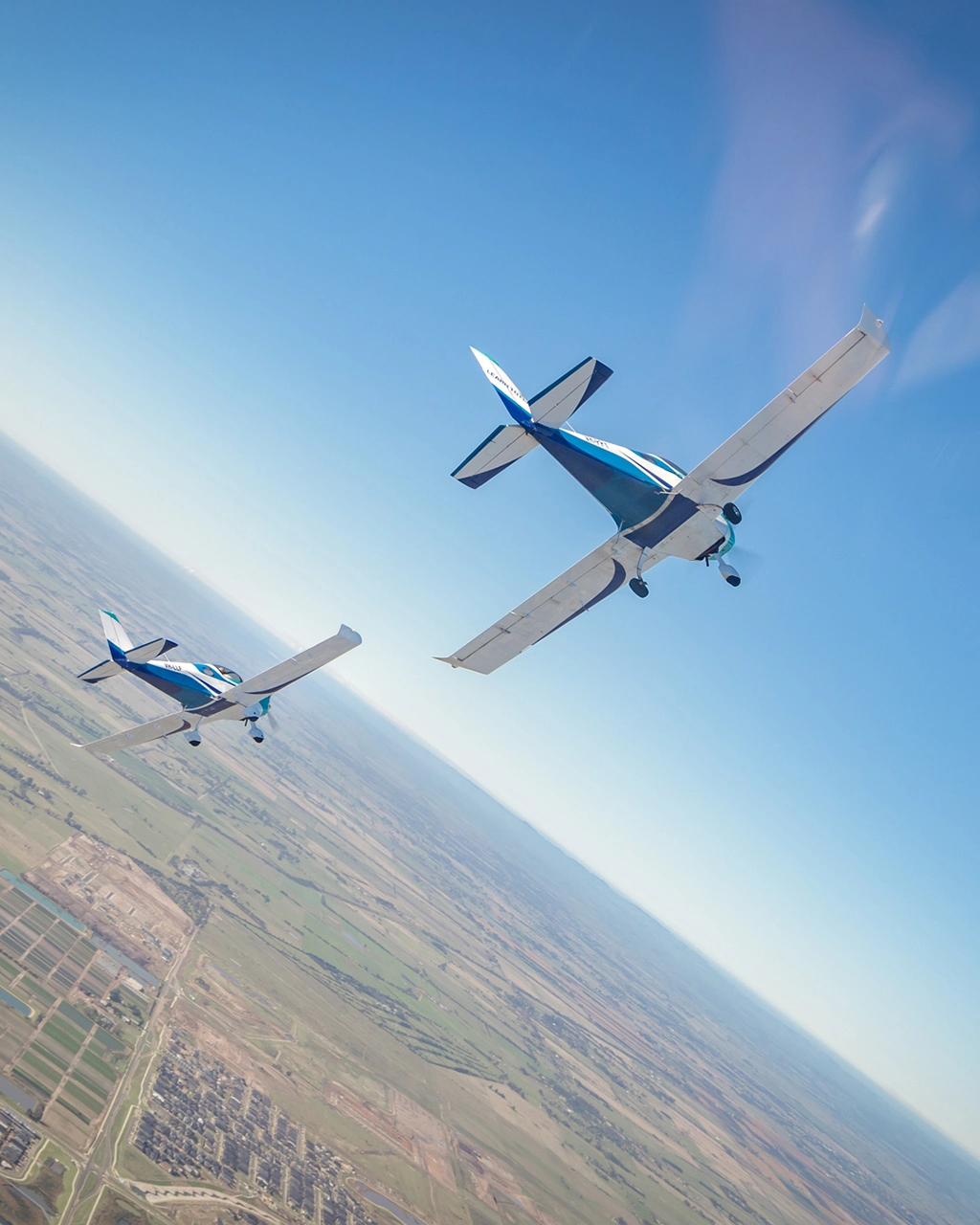 July 02, 2021
Formation Flying – A Thrilling Experience For Any Pilot!
Formation flying is a unique experience and one that captivates even the most accomplished of pilots. There is something undeniably exciting and almost surreal about flying side by side with another aircraft so close by or moving as one through turns and other manoeuvres.
Even from the ground, seeing aircraft flying together is captivating. From the cockpit, it's something else altogether. Looking across and seeing your wingman right there with you, close enough to see the facial expressions of the other pilots, it's just such a great buzz!
Read on to learn a bit more about why it's such a fun and rewarding experience for any pilot!
What is Formation Flying?
Formation flying is when 2 or more aircraft fly close together in an organised manner. There is a designated lead aircraft, and the other aircraft are known as the "wingmen". Yep, just like "Top Gun". It is actually worth noting, as jokes aside, flying in formation has been developed over time mostly for military purposes.
These days formation flying is commonly used for aerial displays and air-to-air photography.
There are a number of different formation types or "orders", and depending on the number of aircraft, the formation can also be arranged into multiple groups, known as "elements". Some of the more common formation orders include Echelon, Line Abreast and Line Astern.
Formation flights must be well planned and briefed prior to departure, to discuss what formation types and manoeuvres will be involved. A detailed briefing is obviously also important to discuss safety considerations and emergency procedures.
What Skills Do You Need For Formation Flying?
Apart from being a lot of fun, flying in formation is also a great activity for honing your pilot skills. Flying close together with other aircraft requires a high level of concentration and precise control inputs. You need to know your aircraft and how it performs at various speeds and angles of the bank.
It also requires excellent communication and of course, a level of understanding and teamwork between pilots. These are all skills that are of great benefit to any pilot.
Can Anybody Fly In Formation?
To be able to participate in formation flying, you'll need a Formation Flying Endorsement. The course teaches you how to maintain and change positions in a range of formation types. You'll also learn how to take off and land in formation, perform manoeuvres together in unison, and perform other manoeuvres such as the exciting break and rejoin.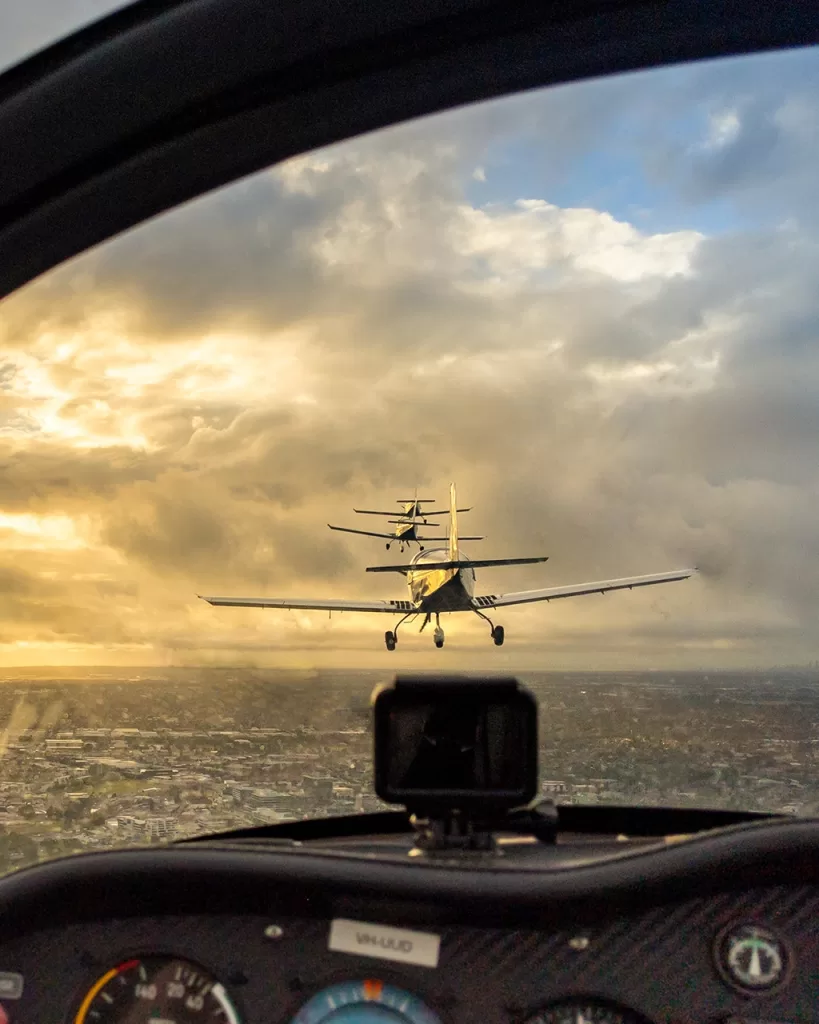 Learn To Fly's Formation Flying Endorsement Course
Learn To Fly's Formation Flying Endorsement includes all ground theory as well as 6 hours of flying. To be eligible to complete the course you will need to hold a valid RPL, PPL or CPL. Since we need at least 2 aircraft flying for the practical side of things, we recommend completing the course with another pilot.
We offer this course in a Sling 2 or Diamond DA40 aircraft from the LTF fleet, but there is also the option to complete it in your own aircraft! We have just recently completed a Formation Flying Endorsement with other than YouTube aviation legend Stef Drury, in his Cirrus SR22.
Contact [email protected] or visit https://drift.me/learntofly/meeting to book a meeting and school tour.