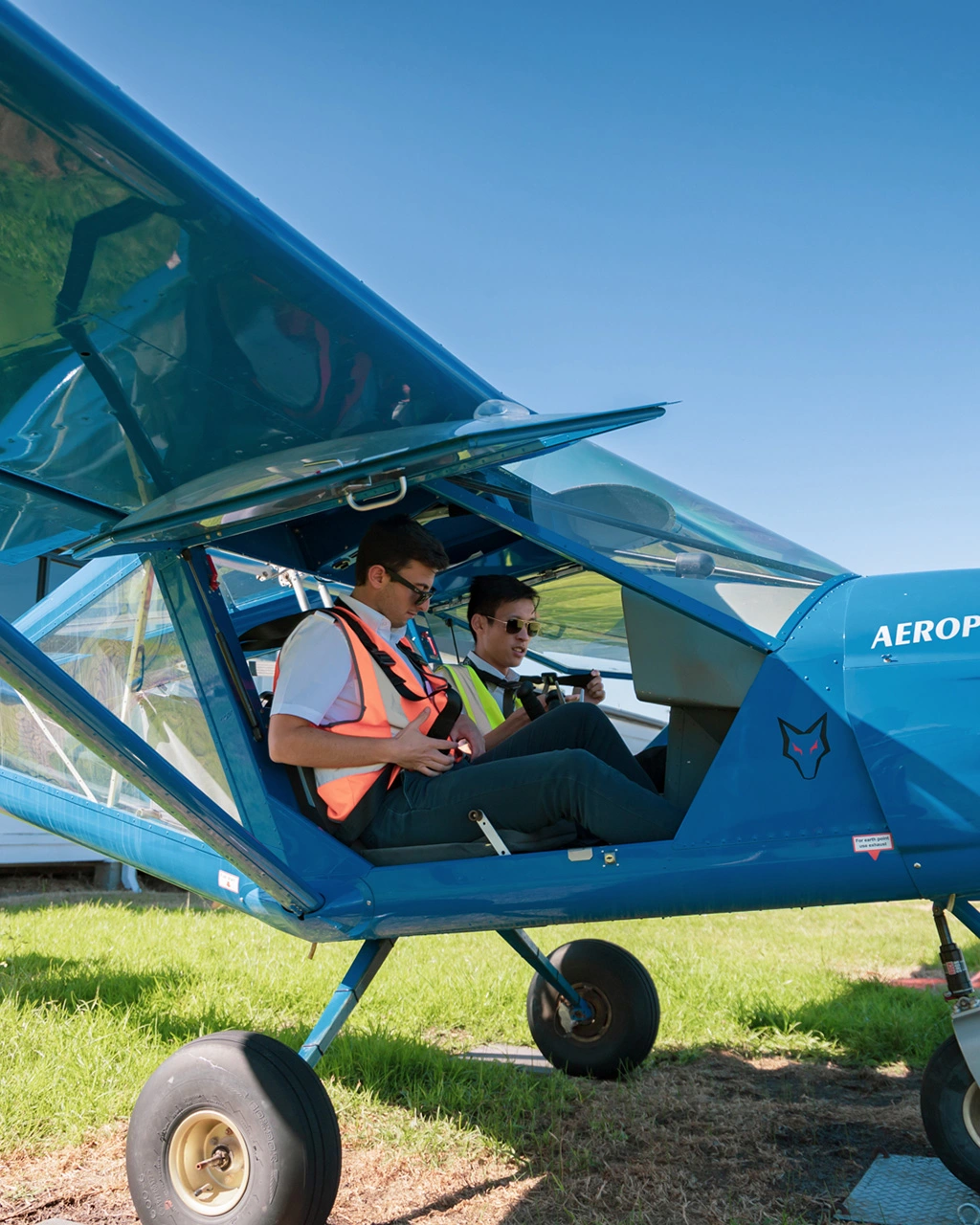 November 18, 2022
Give Your Loved Ones the Gift of Taking to the Skies this Christmas with a Trial Introductory Flight
As the festive season gets underway, many of us will be looking to treat our loved ones to something special. And what better gift than the chance to experience the thrill of flying?
If you're looking for something that will make them feel like they're soaring through the clouds, we've got just the thing! With a trial introductory flight from Learn to Fly, you can give someone you love an incredible experience and set them on their way to becoming a pilot.
Learn to Fly offers trial introductory flight and solo flight training in a well-maintained training fleet of contemporary and classic aircraft, so no matter what kind of flying experience you want to share with your family members or friends, we can help make it happen. These flights are ideal for anyone who has thought about learning to fly or just wants to try something different.
What is a Trial Introductory Flight?
A trial introductory flight is a fun, low-pressure opportunity to experience flying with qualified instructors. There will be around 45 minutes of actual flying time throughout the lesson. Its purpose is to give you a feel for flying before committing to a pilot licence for either professional or recreational purposes. If you've never flown before, a Trial Introductory Flight (TIF) is a great way to get an overview of the basics.
Someone who has demonstrated an interest in aviation, has a strong passion for aviation or is just someone who enjoys experiencing new and exciting things would be thrilled to receive a trial introductory flight experience as a gift.
Why a Trial Introductory Flight is the Perfect Present for the Aviation Enthusiast in Your Life
A trial introductory flight is a perfect gift for an aviation enthusiast. It's a great way to introduce someone to the world of flying, and it can be an unforgettable experience.
Here are some reasons why:
1. It's an experience that they will never forget
An introductory flight is the perfect gift idea for any aviation enthusiast, whether they are young or old. The experience of flying in a modern aircraft can stay with them forever. It is also something that they can cherish for many years to come, as it is unique and very memorable. If you want to give someone an unforgettable gift, then this could be it.
2. It's a great way to see what it's like to fly
The first thing most people do when they become interested in learning how to fly is to go on a trial introductory flight. This gives them the chance to see what it would be like to be at the controls of an aeroplane. They can also get a feel for what it would be like if they were flying it themselves one day.
3. Builds Confidence
It builds confidence in them and helps them decide whether flying is something they want to pursue further. If they're not sure about it, they can decide to stop there, but if they enjoy it, this will help them decide whether or not they should opt for solo flight training.
4. It doesn't break the bank
One of the main reasons why you should consider getting your loved one a trial introductory flight is because it is budget-friendly. Getting started with this hobby can be quite expensive, especially if you are trying to get practical hands-on experience. A trial introductory flight is much cheaper than buying someone full training and can be booked in advance so that you can surprise your loved one with this unique gift. Moreover, if your loved one already has an interest in aviation, getting them a trial introductory flight is an excellent way to get them started and help them get their feet wet in this exciting field.
5. There are no age limits
Anyone who loves aeroplanes can enjoy this experience regardless of age or ability level. Some people want to see what it's like to fly, while others want to learn how to fly for a commercial airline someday. Either way, this is the perfect gift for anyone who admires aviation from afar!
Flying Is the Gift That Keeps on Giving!
You don't have to wait for Santa Claus to give your loved ones the gift of taking to the skies this Christmas.
Whether it's a trial introductory flight or solo flight training with Learn To Fly, you'll watch your loved one's face light up as they take off from the ground and soar into the sky.
With our budget-friendly packages, your loved one will get an opportunity to take flight with an instructor, and they'll walk away with a certificate of completion and a newfound confidence in their ability to take on this new challenge.