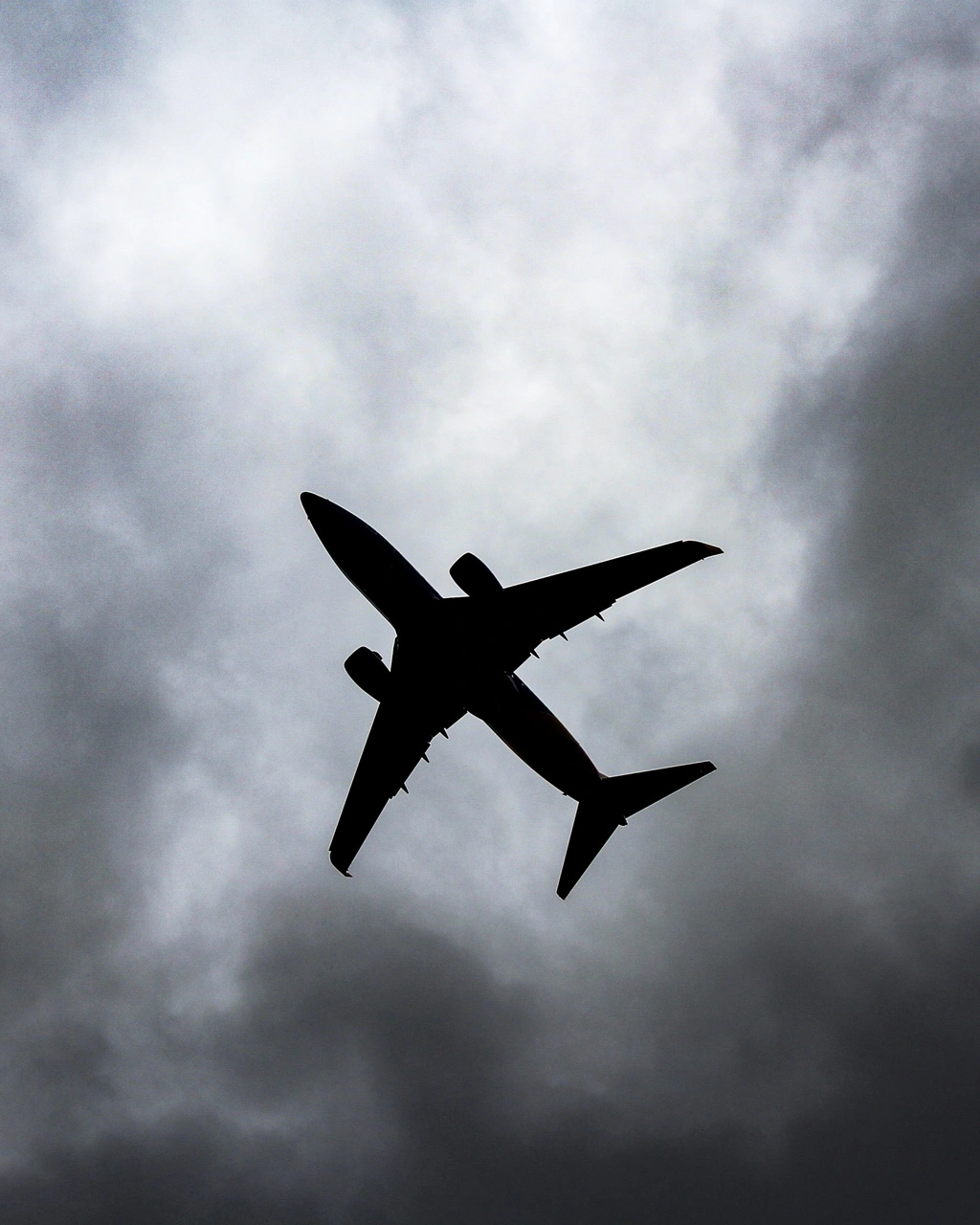 November 24, 2017
How Flying Critical Incidents Can Occur
When an aircraft flying under Visual Flight Rules (VFR) enters Instrument Meteorological Conditions (IMC), flying critical incidents can sometimes occur. In most cases, this is due to reduced visibility or inadvertent entry into clouds. Both of which happen because of the loss of the natural horizon.
Unfortunately, such flying critical incidents have cost the lives of many pilots.
You hope it will never happen to you
Before I began my pilot journey, I always seemed to find the time to read unfortunate accident reports where a non-instrument rated pilot on a VFR flight enters IMC. It is even more unfortunate to realise that many of these incidents become fatal accidents. The more I've read, the more I've tried to make myself believe, 'It will never happen to me!'
For non-pilots, all of these accidents seem preventable. Reading the Terminal Area Forecast (TAF) and good weather knowledge are all valid and effective strategies to combat any similar occurrence from happening. However, today I will write about a time when this happened to me on a training flight, nonetheless with an experienced instructor on board.
The importance of sharing stories
Before undertaking the task of writing it, I had been wondering about whether or not I should really share my story. However, I made the decision to do so knowing it could help educate other pilots and student pilots about when flying critical incidents can occur.
Cloudy conditions and lower visibility
It was a very cold morning after a cold front came through the day before. I checked the METAR of Hong Kong International Airport and the forecast indicated cloud covers clearing and rising to 2500 feet with 9 kilometres of visibility. However, as I arrived in the flight operations office, we received PIREPs from other pilots of temporary visibility reduction to an estimate of fewer than 3 kilometres near the high ground. I knew this could become an issue upon exiting the airfield area into the training area via a gap in the mountains.
The aircraft from previous slots were rocking the circuit and about to finalise their return. Skies above Shek Kong Airfield were clearing and let in some warm sunlight. However, the area towards the exit route (Kadoorie Gap) into the training area was still rather cloudy. I saw clouds on the other side of the mountains and thought this could really be an issue for our flight today – we had some instrument flying planned.
Climbing to 1500 feet
My instructor had nearly 40 years' experience in the UK as an aerobatic pilot and warbird pilot. He also holds an Instrument Rating – Restricted on his CAA license – although on his Hong Kong license he does not hold such rating. Even so, his instructor rating allows him to teach basic instrument flying and tracking. On this day, despite the clouds, I put my trust in his judgement and was well aware of his capabilities since we had flown together numerous times.
We taxied out to the runway after our run-up checks, only to notice something very strange. Our slot was supposedly fully booked out with our entire fleet expected to fly. However, there was no action on the aircraft apron. I recall looking to my right as I prepared to shift into full power for takeoff and witnessing all the aircraft sitting idly, waiting for the weather to clear. Still, I thought there was no time to waste and we took off.
We climbed to 1500 feet and tracked towards the exit. As soon as we switched frequencies for traffic information service we heard a rescue helicopter saying, "Visibility deteriorating to less than 3000 meters." I wasn't sure where the helicopter was, but in retrospect, it really should've been the warning to turn back. We pressed on and exited out of the mountain gap and went on to "the other side," where all the nasty clouds were, maintaining 1500 feet all the way through.
Scary in-flight sights
As soon as the mountains disappeared from my peripheral vision, my instructor and I realised that visibility was not 9 kilometres, as we had initially projected, and I could only see what was in front of us by looking downwards.
The only visibility I had was of the ground below, including the roads, trees and buildings of Tai Po. I looked back and realised that our only escape route back to the airfield would be obscured if we kept going. Just as I was about to turn back, it became apparent that my instructor had the same idea in mind. "Bring us back," he said.
Returning through the mountain gap
The direction indicator on that particular Cessna 172 was somewhat defective. This meant I started my timer on my watch and began a rate one turn to the left. I timed for 1 minute, which at 3 degrees a second would be a full 180-degree turn. Fortunately, the mountain gap remained in view this entire time and I instinctively throttled up to return quickly. We were pushed even lower as we entered the airfield airspace, finally descending to 1300 feet. It was very uncomfortable watching the mountains on either side of me come so painfully close.
Lessons learnt
Of course, we were fortunate that despite this being a VFR into IMC incident. The visibility was still sufficient for a safe turn-back manoeuvre.
Among the contributing factors to the success of this was the expertise of my instructor, who holds a restricted instrument rating in the UK, and the fact that at this time I had already completed an hour of instrument flight training. A serious lesson in how flying critical incidents can occur.
After landing, and during the debrief, we narrowed the causes down to the 'get-there-itis' that occurred as a result of wanting to squeeze more instrument flying time in for me and also the fact that my instructor was instrument-rated and we put such confidence in his expertise. In retrospect, we shouldn't have even left the ground in the first place.
This flying incident is proof that pilots with any amount of experience can be sucked into this veil of complacency. They then can make decisions which go against rational and safer judgement. It is an incident my instructor and I will both go on to remember.
Safe flying everyone!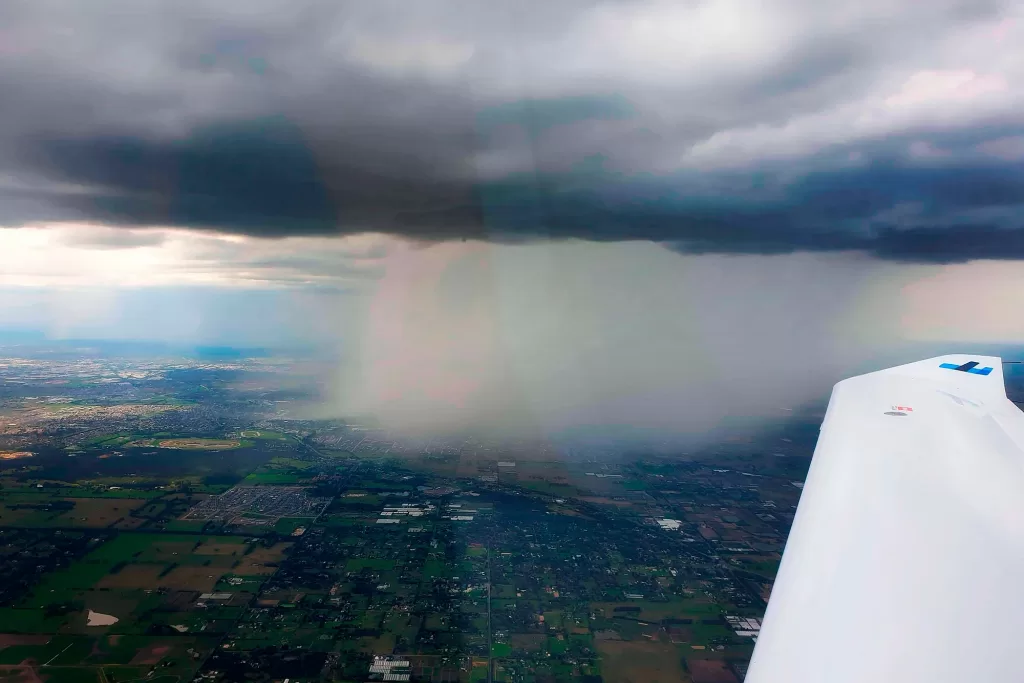 Thanks to LTF student pilot Howard Lau for contributing this article on how flying critical incidents can occur. For information on our flying courses, email [email protected] or go to https://drift.me/learntofly/meeting to book a meeting and school tour. You can also get more handy flying tips by clicking below and subscribing to our YouTube channel!