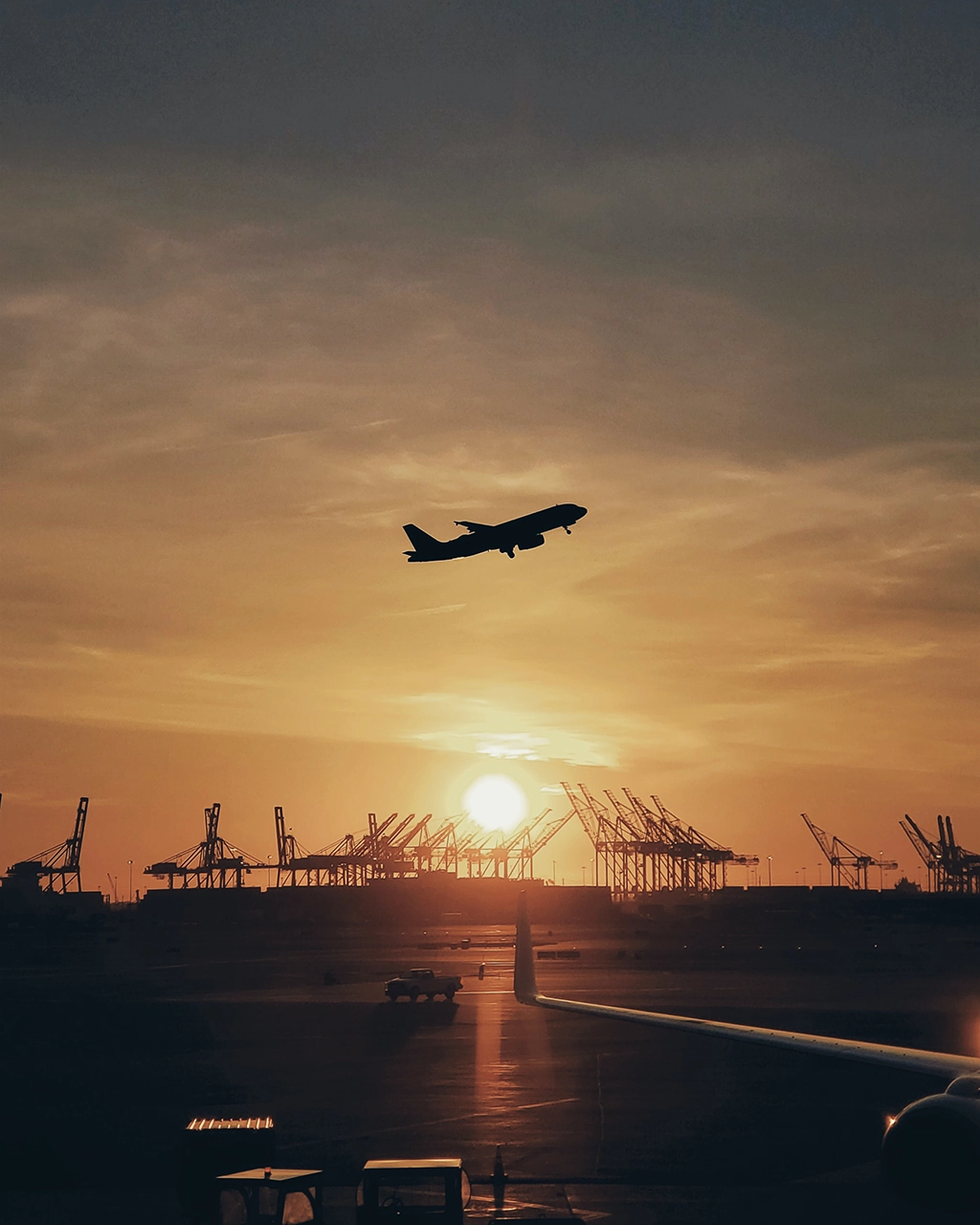 August 22, 2022
How to Become an Airline Pilot in Australia
When we ask our students what their goals are, most of them tell us that their ultimate flying goal is to become an airline pilot. Maybe this is because so many aspiring pilots gained their fascination of aeroplanes and flying when they were young. And for a lot of youngsters, their first experience of flight came from flying in an airliner. Understanding the pathway towards achieving your goals is so important when learning to fly. So – how do you become an airline pilot in Australia?
There are 2 main pathways towards becoming an airline pilot in Australia. The first involves taking a traditional training pathway and building your flying hours gradually, then applying for "Direct Entry" airline jobs. The second pathway is to be accepted into a cadet pilot program. Read on to find out more about how each pathway works.
Pathway 1 – Commercial Pilot Licence & Airline Direct Entry
The pathway that most people take to become an airline pilot in Australia involves first completing the CASA training to achieve a Commercial Pilot Licence (CPL). This can be achieved by completing each of the 3 CASA licences sequentially. Alternatively, you can complete the AVI50222 Diploma of Aviation (Commercial Pilot Licence – Aeroplane) course which covers all 3.
Once qualified, pilots add ratings and endorsements (and an Air Transport Pilot Licence), and build their flying hours until they meet the direct entry airline entry requirements.
Here's an overview:
1. Complete Recreational Pilot Licence (RPL)
2. Complete Private Pilot Licence (PPL)
3. Complete Commercial Pilot Licence (CPL)
OR Complete a Diploma of Aviation (Commercial Pilot Licence)
4. Build Flying Hours and add Ratings & Endorsements
6. Apply for Direct Entry Airline Jobs
What is the Next Step After the Commercial Pilot Licence?
Once you are qualified as a commercial pilot, your next step to become an airline pilot in Australia is to build your flying hours. Airlines in Australia will have minimum flying hour requirements for their Direct Entry opportunities.
In addition, you'll need to add some Ratings and Endorsements to your CV – most notably multi-engine and instrument flying. You can complete a Multi-Engine Class Rating and Multi-Engine Command Instrument Rating (MECIR) as separate courses. Alternatively, you could complete the AVI50519 Diploma of Aviation (Instrument Rating) course, which covers off both things.
What is the Best Way to Build Flying Hours?
There are a number of ways to build your hours. The BEST way is to of course find work as a commercial pilot. However, like airline roles, many other commercial pilot roles will themselves have minimum hourly requirements.
Becoming a Flight Instructor is an excellent solution. You can complete a Flight Instructor Rating straight after obtaining your CPL, and start earning money as a pilot AND building your hours immediately. Flight instructing is actually a great career pathway in itself, and an excellent additional skillset to have regardless of your longer-term goals.
How Many Hours Do I Need to be an Airline Pilot in Australia?
The number of flying hours required for Direct Entry roles varies between airlines, and also changes over time. Therefore, if you are aiming for this pathway then you'll need to stay informed on the current requirements for your target airline.
An example of the Jetstar Direct Entry A320 First Officer / B787 Second Officer requirements (current as at August 22, 2022) are listed below:
– 1500 hours total aeronautical experience
– 500 hours PIC or FO on multi-engine
– 250 hours PIC (may include 150 hours PICUS)
– Hold an Australian ATPL (Part 61) or CPL with passes in all Australian ATPL subjects
– Hold an Australian Multi-Engine Aeroplane Instrument Rating with a 2D and 3D endorsement
– ICAO English Language Proficiency Level 6 on your Licence
– Current Class 1 medical certificate issued by CASA
You could also look at the requirements of airlines overseas. We've recently seen airlines in the USA specifically target Australian-trained pilots, with very achievable minimum hours and some attractive sign-on benefits.
Pathway 2 – Cadet Pilot Program
Most airlines have their own cadet pilot programs, which can be a great way to become an airline pilot in Australia. Essentially, cadet pilot programs offer the opportunity to complete commercial pilot training under an initiative overseen by the airline itself. The aim is for pilots who successfully complete the program to then be offered a job by the airline.
You generally don't require any flying experience to apply (although having some basic experience may help your application). For this reason, the application process for cadet pilot programs is usually VERY competitive. We offer the Future Cadet Pilot Program (FCPP) course that has been developed specifically to help strengthen your cadet pilot application.
Whilst cadet programs have their obvious benefits, there are some drawbacks. Training is still completed at the cadet's own cost, and whilst the program is conducted in conjunction with the airline, it doesn't actually guarantee you a job at the end.
Cadet programs can also require the cadet to make a longer-term commitment to the airline – sometimes for many years.
Other Aviation Careers
There is no doubt that becoming an airline pilot in Australia can offer a very rewarding professional pilot career. Whilst becoming an airline pilot is a popular goal for pilots to aim for, it's important to note that there are many other fantastic pilot career options available. These include:
– Flight Instructor
– Cargo Pilot
– Charter Pilot
– Agriculture Pilot
Chat to one of our flight training specialists today about your flight training goals, and how we can help you to reach them! Contact us or visit https://drift.me/learntofly/meeting to book a meeting and a tour of our Moorabbin Airport training base.
Follow us on social media for free flight training videos and much more at https://linktr.ee/learntoflymelbourne