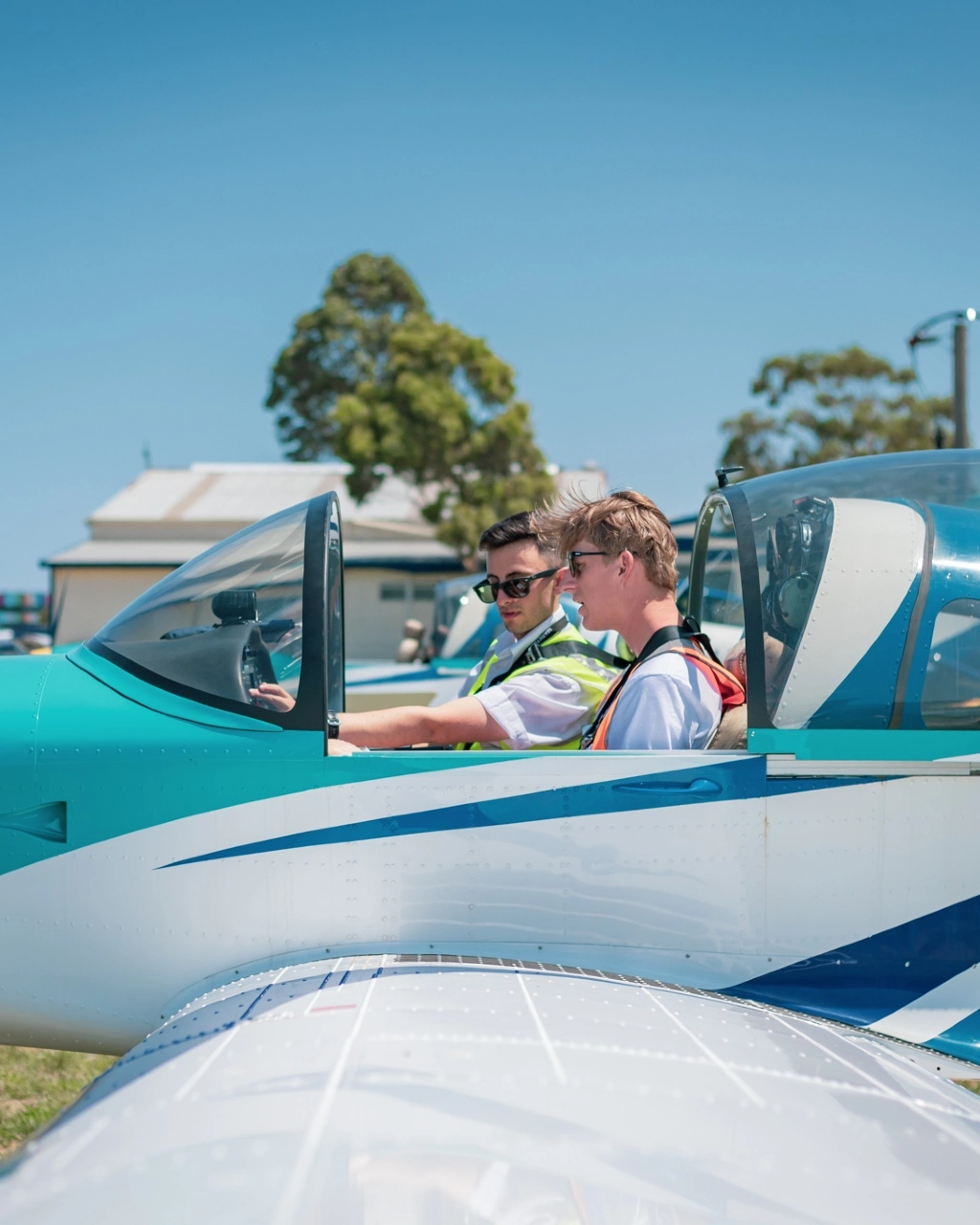 December 15, 2022
How to Get the Most Out of Your Pilot Licence
If you've ever wanted to learn how to fly but needed to know where to start, you're in the right place. This post will help you get the most out of your pilot licence in easy steps.
Earning Your Pilot Licence
When you earn your pilot's licence, you'll be able to do more than just fly a plane. But getting there can be confusing. There are so many licences, each with its own rules and regulations. Which is right for me; a Recreational Pilot Licence to a Commercial Pilot Licence?
That's why we're here to help! We know that starting as a pilot can feel like an overwhelming experience—but it doesn't have to be. To get the most out of your pilot's licence, see if flying is something that interests you.
Take a Trial Introductory Flight – An introductory trial flight experience is provided by Learn To Fly for individuals who have never flown before but are curious about whether or not they would enjoy flying before getting a pilot's licence. This is a great way to get started with flying! It gives you a chance to experience what it feels like to be in the cockpit without any pressure. It also allows you to try out different aircraft and decide which works best for YOU.
Go on a Solo Flight Training – Once you've completed your trial introductory flight, consider taking on solo flight training next! You can take flying lessons from an accredited flying school like Learn To Fly or enrol in an aviation diploma program. With solo flight training under your belt, you can start flying solo trips around town or across the country.
If you've taken the above steps and are sure about learning how to fly, getting a Recreational Pilot Licence is the next step!
Tips for Making the Most of Your Pilot's Licence
Getting your pilot's licence is a huge achievement, and you should be proud of yourself for taking the time to pursue your dream. But don't stop there! You've worked hard to get your licence, so it's time to start using it.
But before you take off, here are some tips for making the most of your pilot's licence:
Get Familiar with Your Aircraft
Before you even start solo flight training in your new aircraft, become familiar with it. Study its systems, inspect it for damage and make sure that everything works properly. This way, you'll be able to avoid accidents and other mishaps.
Take Lessons from a Professional Flight Instructor
If you're just starting as a pilot, you must get lessons from a professional flight instructor at least once or twice weekly for at least six months. You can take a trial introductory flight first to see if you like the instructor and his teaching style. The best instructors are patient, friendly, and willing to explain things clearly.
The best way to become a better pilot is by practising. Practice on a flight simulator and fly different kinds of aircraft in various weather conditions. You can even practice landing at other airports. The more time you spend practising, the more comfortably you fly solo.
Establish Reasonable Goals
Expecting to start working as a pilot professionally so quickly is unrealistic, even if you are your school's most driven student pilot. You will need some time to become a pilot since flying an aeroplane comes with a learning curve; nevertheless, if you properly prepare and firmly commit to achieving your objectives, you will be able to do it within a fair amount of time.
Maintain a Regular Training Schedule
Even if it could be ideal to finish two to three sessions every week, it's important to remember that everyone learns at their speed. It is in your best interest to establish a regular lesson schedule, regardless of the number of sessions you finish in a given week. If you keep up with your training consistently, rather than dabbling in it here and there, you will have a much higher chance of retaining the material you learn and improving your abilities.
Practice in Flight Simulators
Flight simulators allow you to practice flying without actually getting into an aircraft. You can simulate all kinds of situations, from takeoffs and landings to emergency landings and more advanced maneuvers like aerial acrobatics or flying low over mountainous terrain. While these simulators will never replace real-world practice, they are a great way to hone your skills before heading out into the air with an instructor or by yourself.
Expand Your Knowledge Constantly
One common mistake many pilots make is assuming they have mastered flying an aeroplane. This is especially true if you are taking classes to complete requirements after having spent years in the air. But don't assume you've mastered flying simply because you've done it before. Always be willing to learn something new and have an open mind. If you go into your pilot training program with an open mind and a willingness to learn, you will benefit far more than if you assume you already know everything.
Takeaway
The first step to getting the most out of your pilot licence is ensuring you're with the right school. At Learn to Fly, we offer a wide range of trial introductory flights and solo flight training options to help you figure out what kind of experience is right for you. If you want to get started on the path toward earning your pilot licence, enrolling in our Recreational Pilot Licence program is the first step to take!