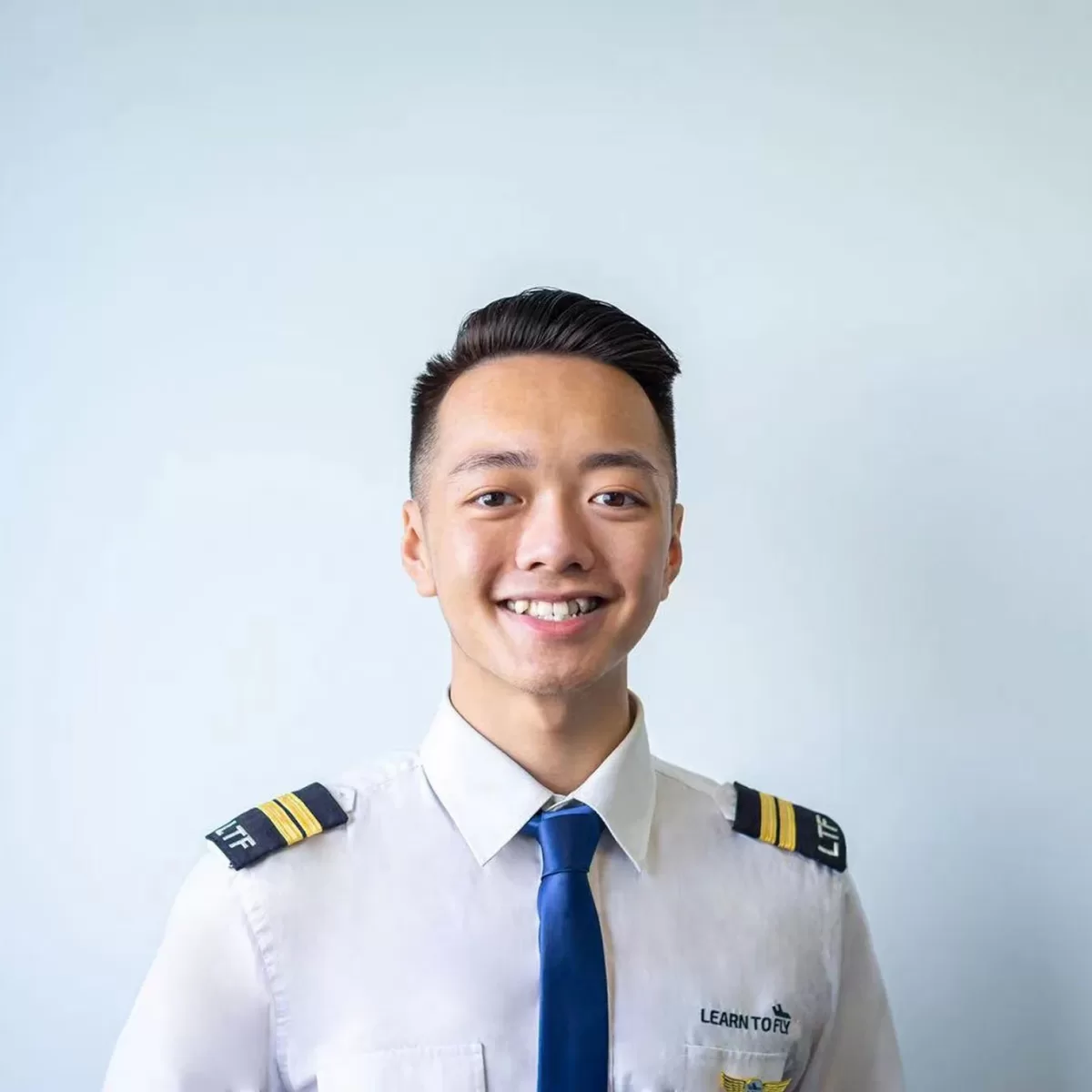 August 30, 2021
Chun Ki (Peter) Cheung
Chun Ki started flying in July 2018, right here at Learn To Fly. We have watched him progress through his CPL training, followed by a Multi-Engine Command Instrument Rating and Flight Instructor Rating. He is the first student to have joined the team having completed every single part of their training with us, and we are very excited to have him on board.
Originally from Hong Kong, Chun Ki has always been fascinated by the sky. After initially starting to study a different degree after high school, he realised quickly that his dream was to become a pilot. At age 18, on his own, he bought himself a plane ticket to Melbourne, organised accommodation, and booked in to start training with LTF – and the rest is history!
Whilst becoming an airline pilot in the future is the long-term dream, right now Chun Ki is focused on enjoying every step of his journey as he continues to learn. We look forward to watching his career grow as well!