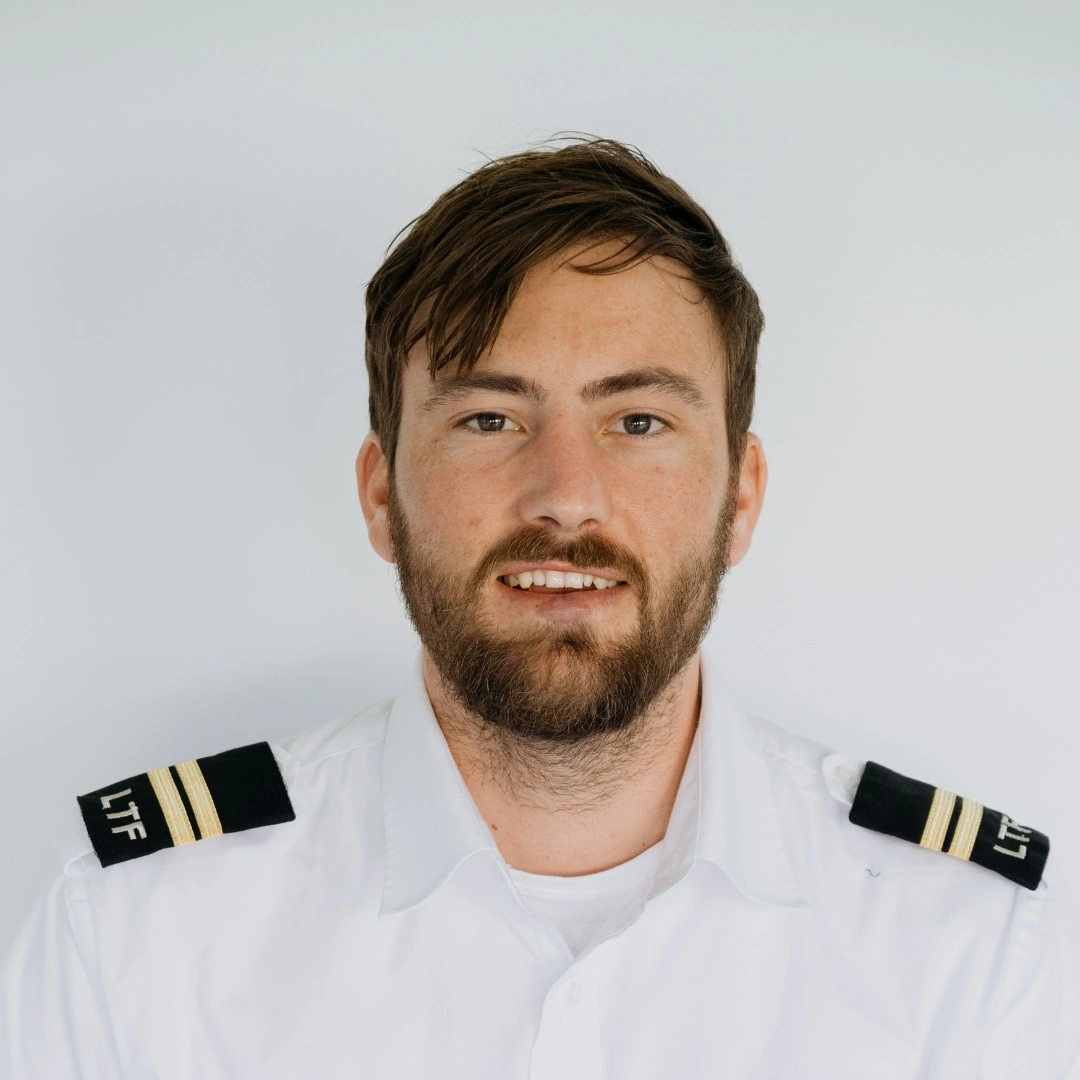 September 14, 2023
Ian Mowat
Ian's journey into the world of aviation began in Zimbabwe. The dream of taking flight had always been a constant in his life, tracing its origins to a pivotal moment when he received a Trial Instructional Flight (TIF) for his 16th birthday. This experience ignited a passion that would shape his future.
To realise his dream, Ian embarked on a path that led him to South Africa, where he completed his PPL. It was here that he took his first substantive steps into the world of aviation, setting a trajectory for a promising career
Ian's journey led him to us at Learn To Fly, where he pursued our comprehensive training program that would take him from the fundamentals to expertise, culminating in the attainment of his instructor rating. Ian's educational journey also included the completion of the CPL Diploma at LTF, marking another milestone in his pursuit of aviation excellence.
Aspirations for Ian extend far into the horizon — his ultimate goal is to serve either with the Royal Flying Doctor Service or as part of a major airline. His aspirations are not limited by the destination but rather fueled by the challenge and dynamism that aviation offers, an environment where no two days are alike.
Ian seeks balance in life by keeping active during his time off and cherishing moments spent with friends. The camaraderie and adventures shared with mates provide an integral part of balance in his life.