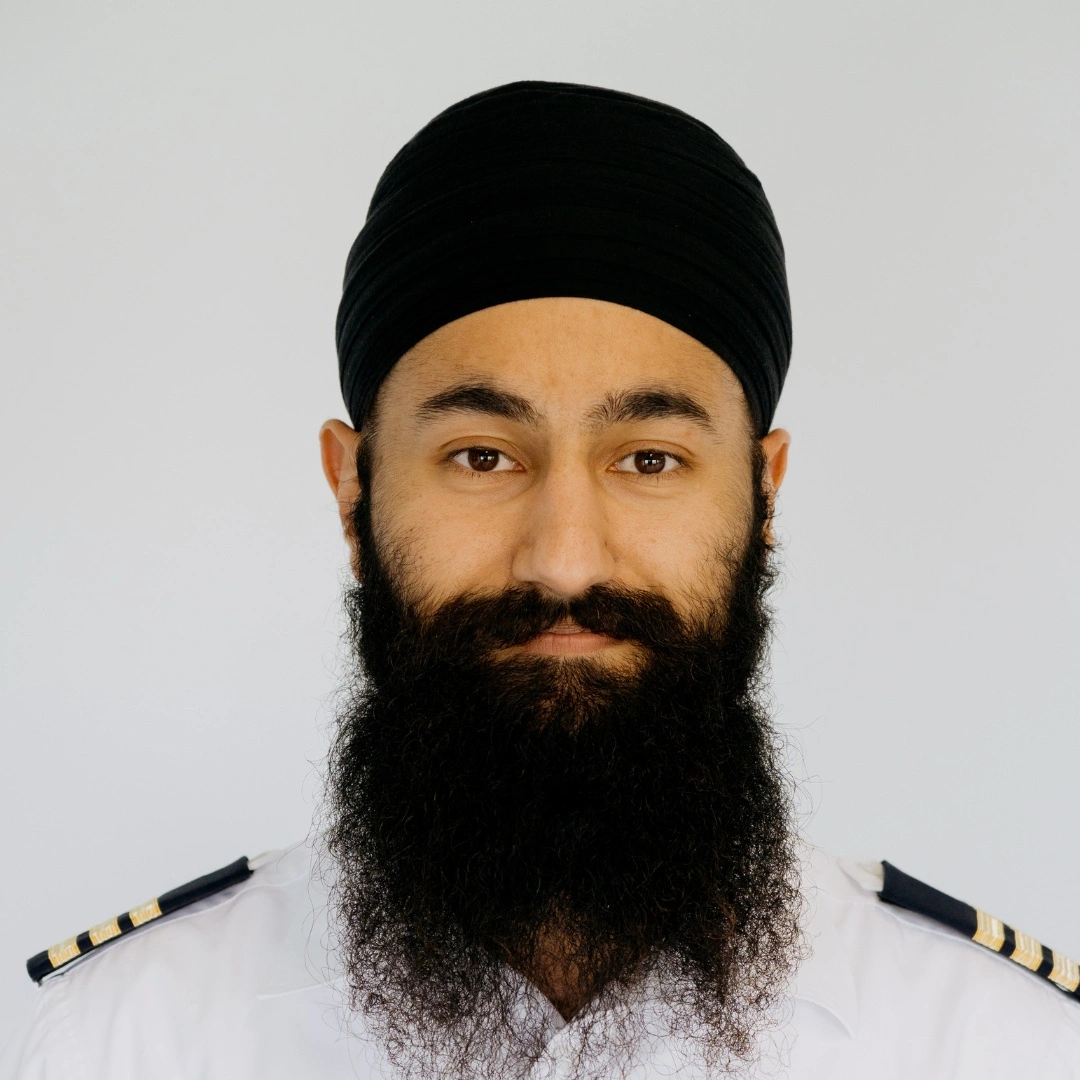 September 27, 2023
Karambir Singh
Karambir's journey in the world of aviation took flight from the city of Auckland in New Zealand. In pursuit of a new horizon, he embarked on a remarkable educational journey where he spent his formative years in Sydney before relocating to Melbourne in 2016 to complete his education.
Initially, Karambir's ambitions gravitated toward aeronautical engineering — however, his trajectory evolved, and he chose not to mend planes but to pilot them, guided by a growing passion for aviation.
Dedication to his newfound path, he earned an associate degree at RMIT between 2018 and 2019. The University recognised his exceptional commitment and talent, resulting in his employment as a Grade 3 Flight Instructor at the tender age of 19.
Throughout his journey, Karambir amassed a remarkable array of qualifications and expertise, including the prestigious Grade 1 Flight Instructor Rating, FIR, MECIR, Spinning & Acrobatics Rating, and a Formation Flying Endorsement. But for Karambir, the true reward of his work in aviation lies in the smiles he brings to his students' faces. Guiding them on their inaugural solo flights and witnessing their successful flight test completions, ultimately moulding them into qualified, employable pilots, is a source of immense joy and pride.
Looking ahead, Karambir envisions a long-term goal that takes him to new heights—working with an airline, exploring the vast expanse of Australia, and eventually venturing out to explore the world, much like how he has thoroughly traversed every corner of Victoria as an instructor, Karambir's aspirations are set on a global stage, where the sky is never the limit.