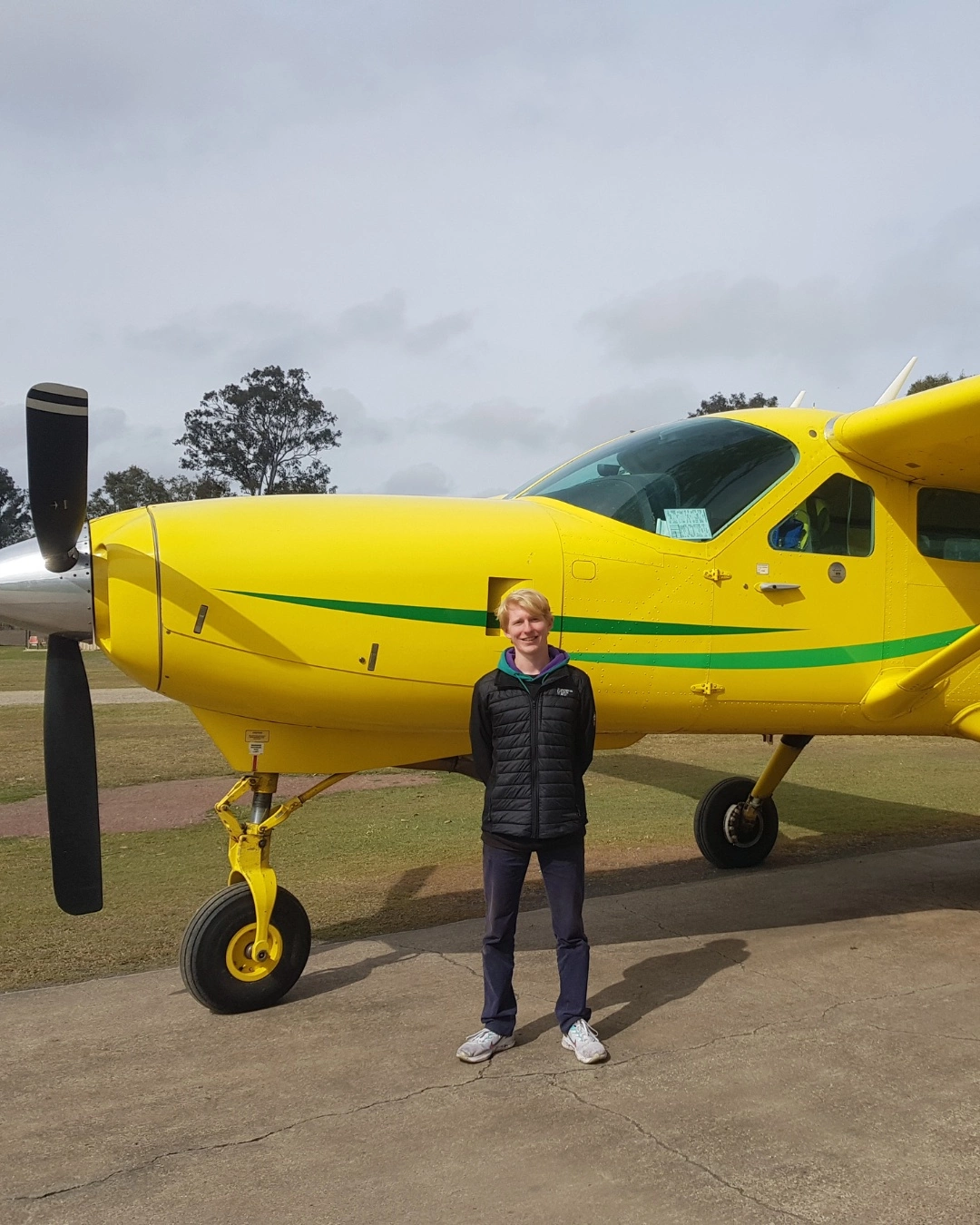 September 20, 2023
Learning to Soar: My Journey to Becoming a Skydive Pilot
Hey there! I'm Benson, a 23-year-old who originally hails from the UK but grew up under the skies of Melbourne. Currently, I'm living my airborne dreams in rural Queensland. Beyond my love for aviation, I am a winter sports enthusiast and love to hit the slopes for skiing and ice skating when I can. After completing my academic studies in Melbourne, I trained at Learn To Fly Melbourne and obtained my aviation credentials in 2022.
The Start of My Aviation Dream: Learning to Fly
My journey toward becoming a skydive pilot officially commenced in November 2020, but the foundation for this dream was laid many years prior. From a young age, I was enamoured by the aviation industry. I vividly remember the awe I felt as a child, watching the Concorde make its majestic landing at Heathrow Airport. These early experiences instilled in me a deep-rooted passion for flight, making me realize that I was destined for a career in aviation. Further fanning the flames of my ambition was my father, a World Champion skydiver. He took me along to skydiving drop zones all around the world, allowing me a front-row seat to the incredible synergy between skydivers and their pilots. This exposure not only deepened my fascination with flying but also significantly influenced my decision to specialize as a skydive pilot. Thus, while my formal training began in November 2020, the aspirations and influences fueling this journey have been lifelong.
The Highs of Learning to Fly at LTF Melbourne
My training at Learn To Fly Melbourne was filled with several landmark experiences. I've completed the Diploma of Aviation (Instrument Rating) and the Formation Flying Endorsement there, but the Formation Flying Endorsement stands out as a game-changing milestone in my journey to becoming a specialized skydive pilot.
This advanced training enabled me to participate in and contribute to two remarkable Australian skydiving records. Using C208 caravans, we executed a complex two-plane formation and had the exhilarating task of dropping as many as 32 skydivers from the sky in a single pass. These weren't just any skydiving events; they were historic feats such as the Women's Total Break Sequential and Skydivers Over Sixty (SOS), which have been captured and immortalized in videos that you can watch here and here. The Formation Flying Endorsement not only honed my skills but also opened doors to unique opportunities that allowed me to make a mark in the skydiving community.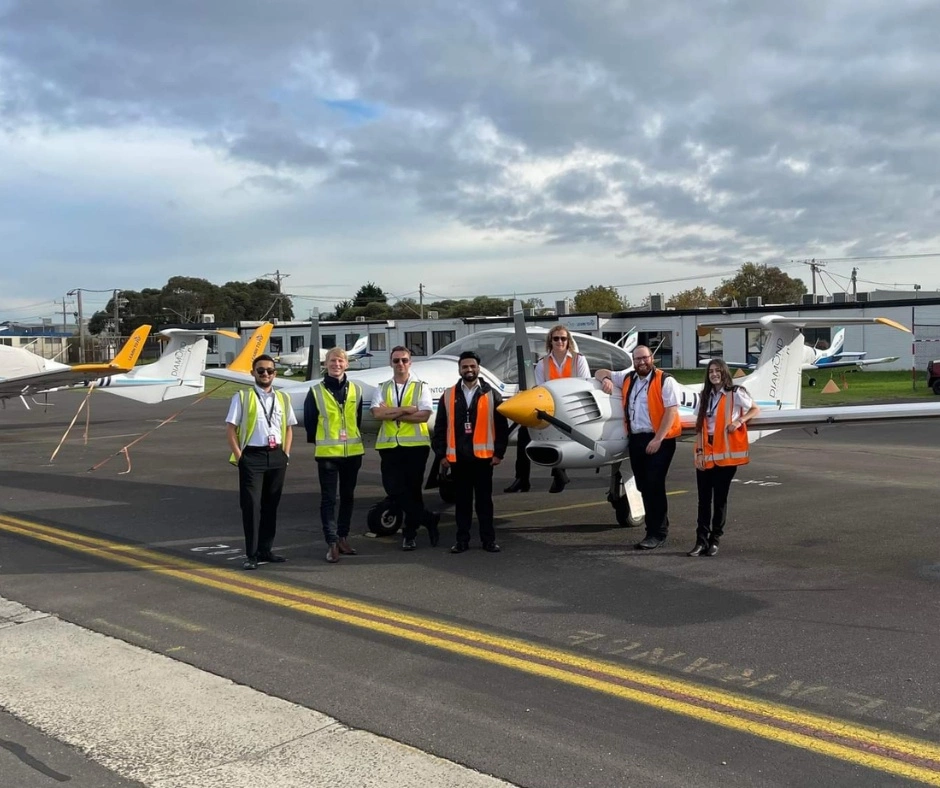 Overcoming Challenges to Becoming a Skydive Pilot
Navigating the journey to become a skydive pilot presented its own set of challenges, especially when it came to juggling the demands of rigorous study schedules, work responsibilities, and maintaining a healthy home life. The balancing act was far from easy, but I was blessed to be surrounded by an incredible support system. My family and friends demonstrated unwavering understanding and support for the high level of dedication and time investment the training required.
Additionally, the community at Learn To Fly Melbourne was instrumental in my success. My flight school peers were nothing short of amazing, providing a collaborative learning environment that turned what could have been solitary hours poring over textbooks into a more engaging and enriching experience. This network of support not only eased my journey but also imbued it with a sense of camaraderie and shared purpose that made overcoming obstacles all the more rewarding.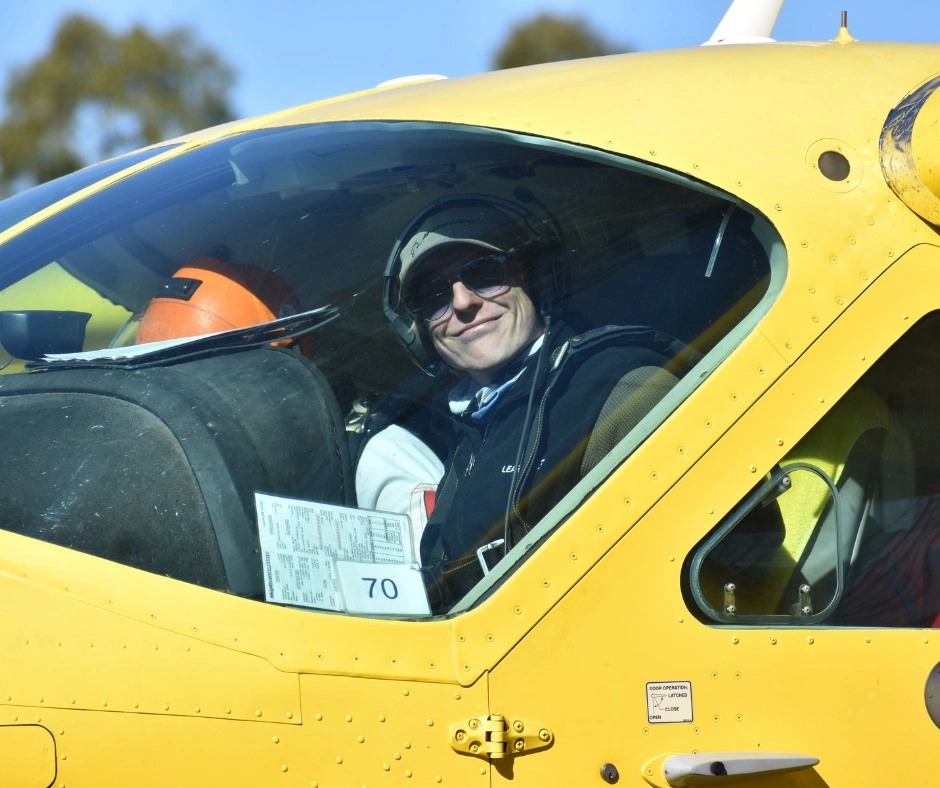 The Day-to-Day Life of a Skydive Pilot
Currently, I hold the exhilarating role of a skydive pilot, often affectionately termed as a "Jumper Dumper" in the industry. I have the thrill of taking adventure-seekers up to a staggering 15,000 feet in a C208 Caravan before racing them back down to terra firma.
Though the entry-level requirements for such a position might ostensibly be a Private Pilot Licence (PPL), the reality in Australia is a bit more stringent. Most companies here mandate a Commercial Pilot Licence (CPL) along with an Instrument Rating, accompanied by a substantial requirement of 500-1000 flight hours specifically for a C208 role. I consider myself fortunate to have met these rigorous standards, which enabled me to step directly into a Pilot-in-Command role with a C208 Caravan, bypassing the typical career progression steps. My journey to this point has been a culmination of hard work, quality training, and the right qualifications and endorsements, making every flight a fulfilling experience.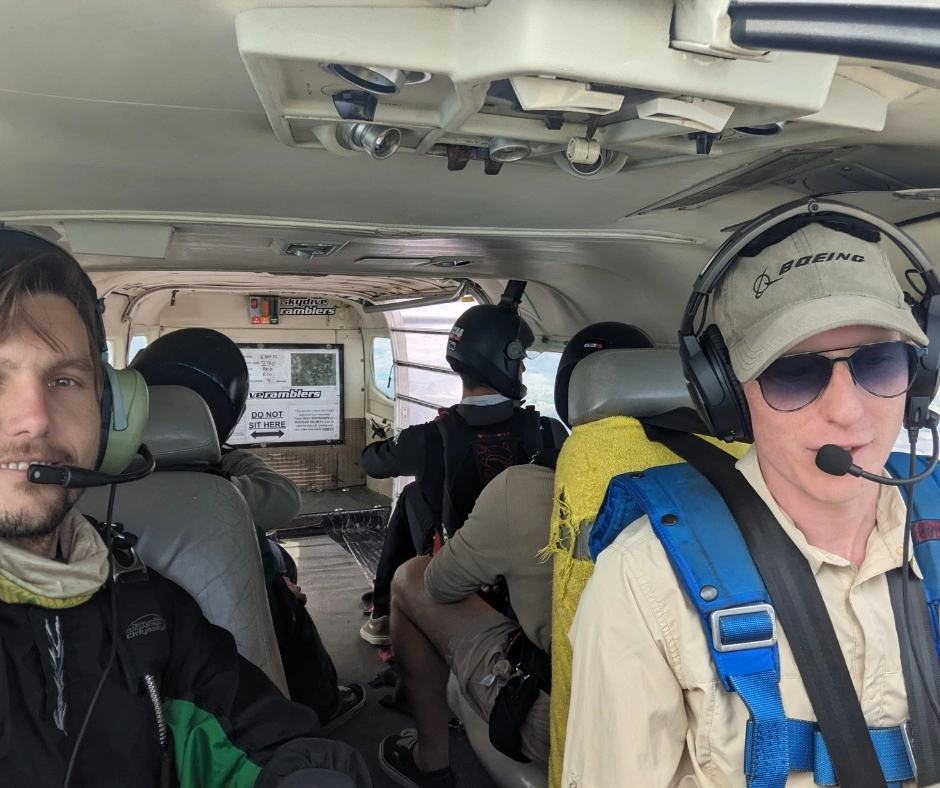 The Sky's the Limit: What's Next?
Initially, my ultimate aspiration was to become a skydive pilot specializing in flying a caravan, a dream that astonishingly became my reality in a very short span of time. Having achieved this lifelong goal so swiftly, I now find myself with a horizon that's broadened beyond measure. The sky, both literally and figuratively, is no longer a limit but a canvas of endless opportunities awaiting exploration.
Tips for Aspiring Pilots
1. NETWORK, NETWORK, NETWORK! If your ambition is to learn to fly and potentially carve out a career as a skydive pilot, the importance of a well-established network cannot be overstated. Networking is your key to gaining the nuanced understanding and mentorship that textbooks alone can't provide. Make an effort to connect with seasoned pilots who can offer you a wealth of insights and advice. I was fortunate enough to secure a mentor with an impressive 50 years of flying experience, and that relationship has been an invaluable asset in both my training and career.
2. Choose the Right Flight School: Each flight school comes with its own unique teaching methodology and fleet of aircraft, so it's crucial to find a place that resonates with your individual learning style. Different schools have varying approaches to instruction and different types of planes, so take the time to explore your options and identify a school that will provide you with the most tailored and effective learning experience.
3. Be Prepared for Days of Study: The journey to becoming a skydive pilot, or any kind of pilot for that matter, is a multi-faceted endeavour that demands more than just flying skills; it also requires a strong academic foundation. The effort you invest in studying not only enriches your theoretical understanding but also elevates your practical flying experience, making each moment in the cockpit profoundly rewarding.
Bonus Tip
If you've just wrapped up your flight training and find yourself struggling to secure that first job, don't lose heart! Landing your initial gig is often the most challenging hurdle, but with gained experience, a world of better opportunities awaits. Sometimes, taking a role in a more remote location can be the stepping stone you need to accumulate invaluable experience.
Keep the bigger picture in mind, make informed decisions, and stay committed to your long-term goals. For anyone contemplating a life aloft and wondering how to learn to fly, I hope my journey serves not just as a roadmap but also as an inspiration. The path may be long, but the aerial vistas from your eventual destination make every challenge worth overcoming.
Clear skies and high aspirations await you!