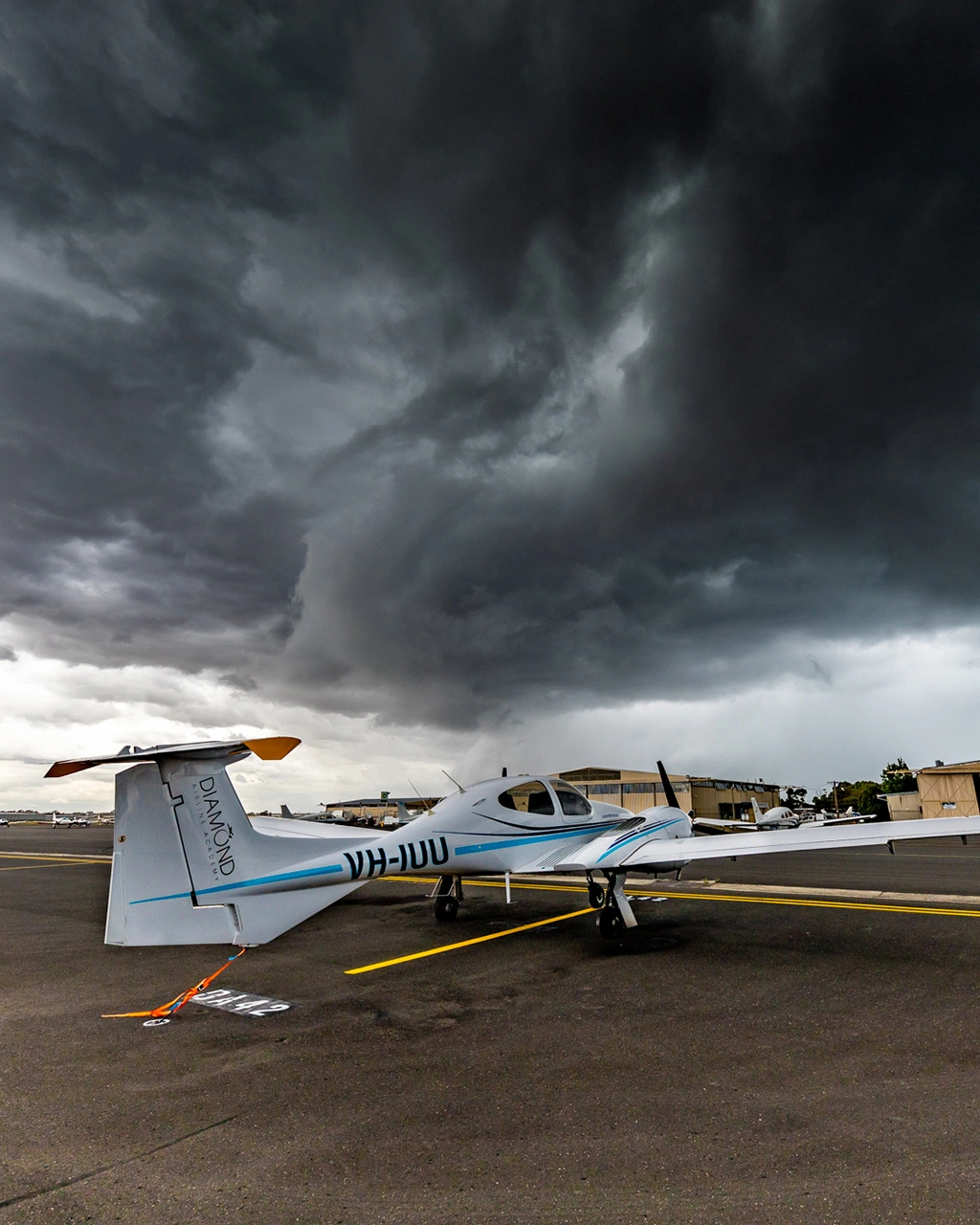 September 25, 2021
Private Instrument Flight Rating (Private IFR) – Should You Get It?
Flying under Visual Flight Rules (VFR) conditions alone can be quite restrictive for private pilots. Planning around light and weather heavily reduces the amount of time you can fly, especially if you are flying in a place with changeable weather like Melbourne. Having said this, there may only be a handful of situations that require instrument flying privileges, and so completing a full Instrument Rating course might not really be required. The good news is that the Private Instrument Flight Rating (also known as Private IFR or PIFR) course allows you to choose exactly which instrument flying endorsements you need.
This means that obtaining a Private IFR is far faster and less expensive than undergoing full Instrument Rating training. So, is this the right option for you? Read on to find out!
What is the difference between Visual Flight Rules (VFR) and Instrument Flight Rules (IFR)?
VFR and IFR refer to the meteorological conditions that a pilot operates under. The specific rules for each are determined by CASA, and are based on Visual Meteorological Conditions (VMC) minima.
Basically, VFR means that weather (and light) conditions are clear enough for you to fly and navigate entirely visually. So, you must be able to clearly see visual references on the ground. You also need to see clearly enough to avoid other obstacles in the air (including clouds).
Any conditions outside of what CASA determines to be VFR are considered to be IFR. This is because they require you to use your instruments to fly, rather than being able to fly by visual reference alone.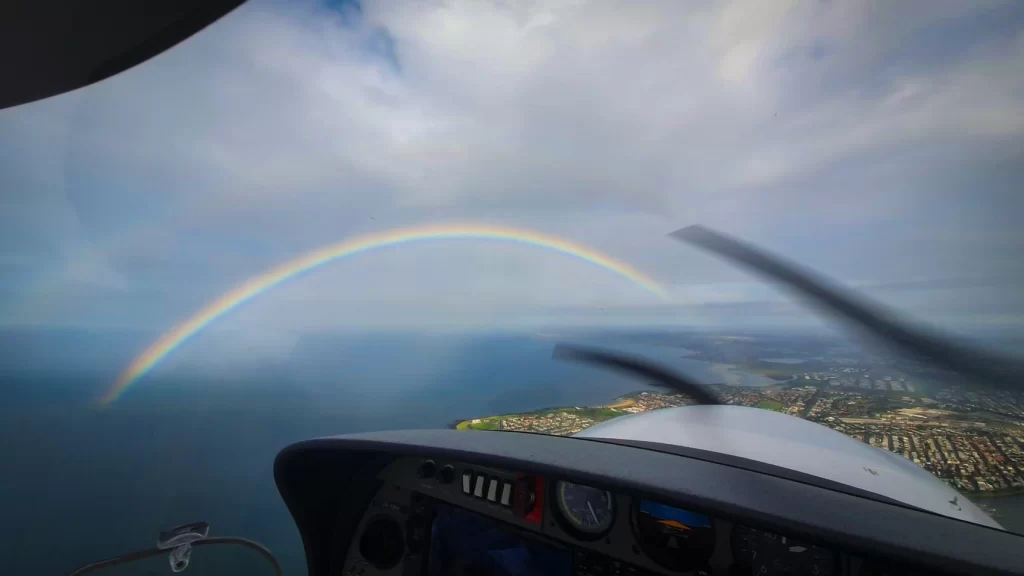 What is a Private Instrument Flight Rating (Private IFR)?
The Private IFR course can be completed in single or multi-engine aircraft. To commence the course you need to hold a Private Pilot Licence (PPL), Commercial Pilot Licence (CPL) or Air Transport Pilot Licence (ATPL). You'll also need to have passed your CASA Instrument Rating Examination (IREX) before progressing with the flight training syllabus.
A Private Instrument Flying Rating authorises the holder to act as a pilot in command of flights under Instrument Flight Rules (IFR) in a single-pilot aircraft with MTOW of 5700kg or less. However, in its most basic form, a Private IFR still restricts the holder to flying in VFR conditions only when flying under Lowest Safe Altitude (LSALT). So to solve this issue, there are a range of endorsements that you can add. You can base these on the type of flying you want to do, and also the aerodromes you will likely be flying to/from.
What Endorsements can you add to your Private IFR?
Endorsements allow you to conduct specific flight activities under IFR conditions including en-route navigation procedures, approach and arrival procedures, departure procedures and night flying.
En-route Navigation Endorsements
En-route navigation endorsements allow you to fly under IFR conditions using ground-based navigation aids. They include:
– NDB En-route (for eligible aircraft)
– VOR / LLZ En-route
– GNSS En-route
Approach Endorsements
Instrument approaches are set procedures that allow you to approach an aerodrome under IFR conditions. They apply from the start of the approach through to either when you land or reach a point where are able to continue the landing visually. They include:
– STAR
– NDB Approach (for eligible aircraft)
– VOR / LLZ Approach
– DME or GNSS Arrival Procedure
– RNP ACHP 2D / RNAV Approach
– ILS Approach
Departure Endorsements
An endorsement is required to be able to take off and depart an aerodrome under IFR conditions. There are some aerodromes that have specific departure procedures though, and these are known as Standard Instrument Departure (SID) procedures. A Non-Standard Instrument Departure (NSID) Endorsement can cover IFR departures for all aerodromes that don't have specific procedures. You will need a separate SID Endorsement for each different aerodrome that has specific procedures.
Night IFR Endorsement
A basic PIFR will only allow you to fly under IFR conditions in the situations granted by your en-route, approach and departure endorsements during daylight. So, to be able to fly at night, you will need to add a Night IFR Endorsement.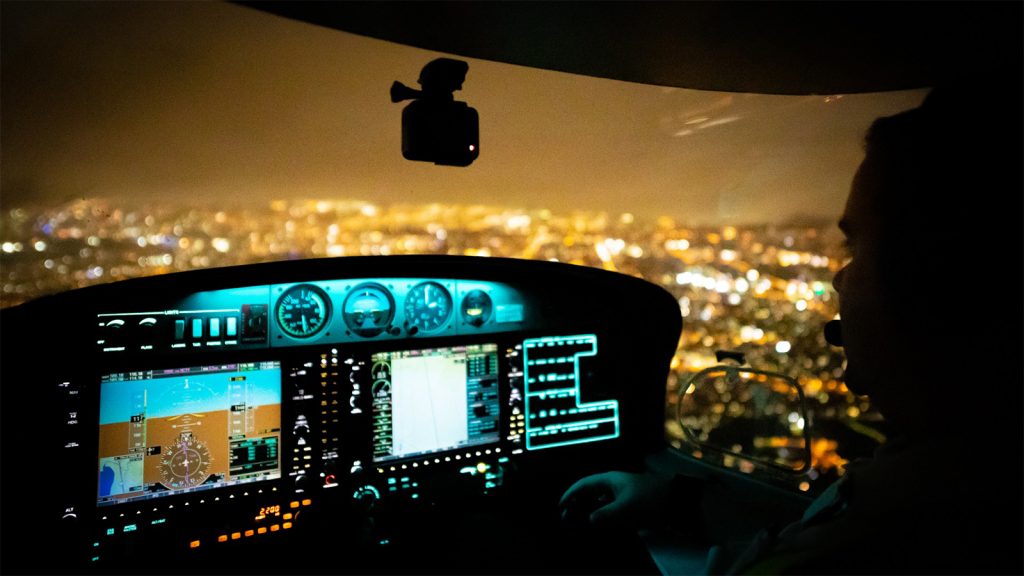 What does the LTF Private IFR course include?
A full Instrument Rating course will train you in the vast majority of the endorsement options mentioned above. But you might not need ALL of those things. Subsequently, this is where the PIFR can be a great option.
We utilise practical aircraft training as well as training in our state-of-the-art Alsim AL42 or TRC472 flight simulators. Integrating simulation allows you perfect your techniques on the ground and make the most of your time in the real aircraft.
LTF's Standard PIFR course package includes:
– 10Hrs Dual Flight Training
– 9Hrs Dual Simulation Training
– Ground School and Briefings
– IREX Theory Course Online Subscription
– VOR/LLZ, GNSS, NDB En-route Navigation Endorsements*
– RNP 2D Approach Endorsement (RNAV)
– NSID (Non-standard Instrument Departure) Endorsement
– 2 Approach Endorsements (STAR, NDB, VOR/LLZ, DME/GNSS, ILS)*
– 1.5Hrs PIFR Flight Test Solo Hire
– PIFR Flight Test Fee
The following aircraft are available from our fleet for this course:
– Cessna 172
– Diamond DA40
– Piper Seminole
– Diamond DA42
*NDB not available for Diamond DA40/DA42
We offer a Standard + Night PIFR package as well that includes all of the above plus a Night IFR Endorsement. We can also offer face to face IREX theory classes for those would would prefer to learn in person. In addition to this, we are able to offer packages for additional PIFR individual endorsements.
Do you want to find out more about our Private IFR course? Email [email protected] or visit https://drift.me/learntofly/meeting to book a meeting and school tour.