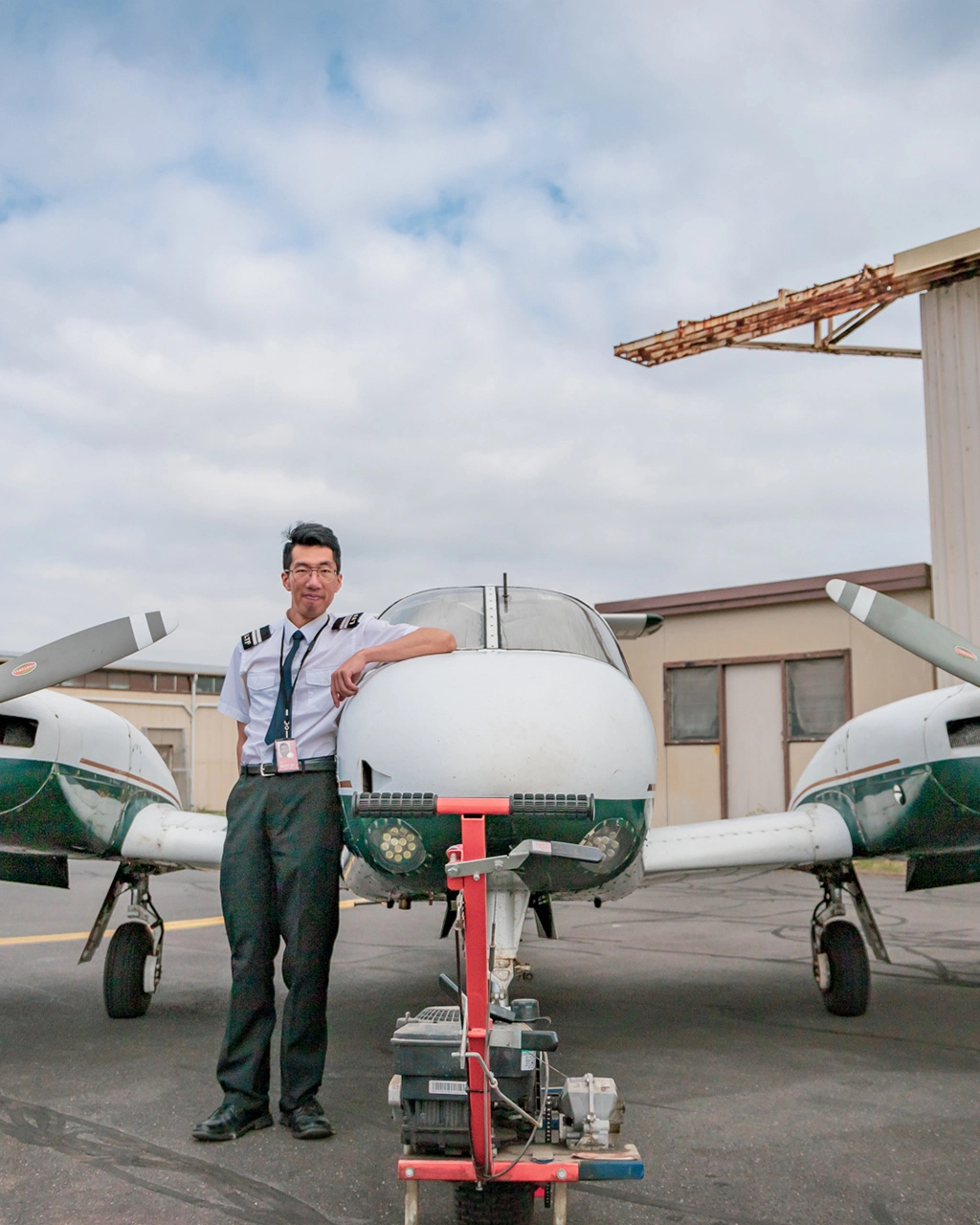 January 21, 2021
Starting Flight Training in Melbourne – Student Pilot Journal Part 1
Taiwanese student pilot Mickey Wu has just returned home after an amazing experience training with us at Learn To Fly. Mickey's achievements are inspirational to other pilots. His time in Melbourne was affected by a COVID19 lockdown that meant he couldn't fly for 3 months, however he still managed to complete his Commercial Pilot Licence (CPL), Multi-Engine Class Rating, Multi-Engine Command Instrument Rating (MECIR), and 5 Air Transport Pilot Licence (ATPL) theory exams. Mickey has been kind enough to share his experiences in a student pilot journal series. In part 1, he talks about starting flight training in Melbourne.
Tap the Brakes, Positive Rate, Gears Up
Written on December 30, 2020
Light shower of rain, 11°C. In other words, a typical winter day in Taipei, Taiwan. Now I am sitting in front of the window, staring off towards the south in the distance, as if Moorabbin Airport were right there behind the overcast clouds. I can see Carrum, and I can see runway 35L. There is the windsock by the northern run-up bay, and I see the Diamond DA40s parked on the apron. It was an amazing year of flight training in Melbourne – I think I miss the sky there already.
I went from piloting the single-engine Sling 2 to the twin-engine Piper Seminole, and from flying circuits around Moorabbin Airport to as far away as Ninety Mile Beach in Gippsland.
There were frustrating moments for sure, like having trouble with radio calls or actually getting lost during lost procedures. Sometimes I even sat in my car for hours, thinking I would never make it. But my Flight Instructors always said, "don't worry – we'll get you there", and that is all you need to hear when you have days like this.
Bob Tait (one of the most respected authorities for aviation theory) says long-term memories are subject to errors. Sorry Bob, but I beg to differ. I'll say, these memories are vividly engraved in my mind, and just like a good wine, they taste even sweeter afterwards.
This is my adventure starting flight training in Melbourne with Learn To Fly at Moorabbin Airport. It is the adventure of an ordinary guy with an extraordinary dream. So, fasten your seatbelt. Tap the brakes. Positive rate. Gears up.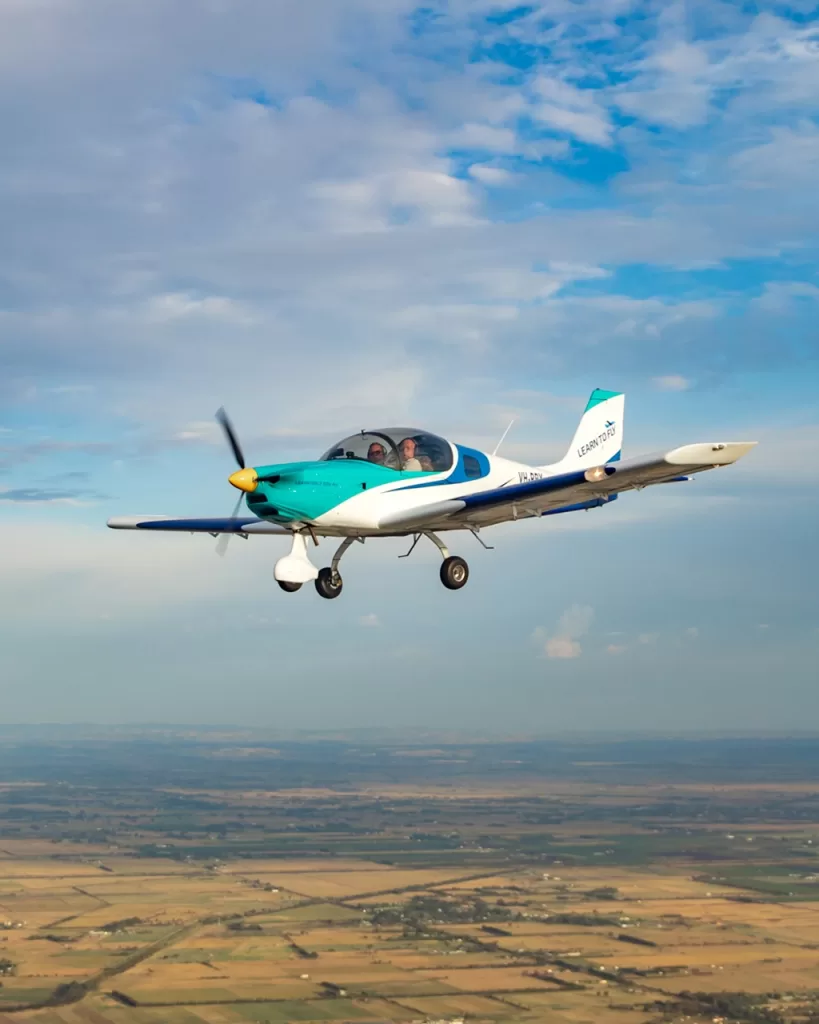 Day One, Meeting My Flight Instructor
Written on December 31st, 2020
Just like college tutors, Flight Instructors come from different backgrounds and vary in their fields of aviation expertise. For example, at my school, Learn To Fly in Melbourne, some instructors are experts at flight theory, and some specialise in Instrument Flight Rules (IFR) operations. They are all great instructors, and they all have a unique teaching style. This means that they are able to help different students in their own ways.
On my first day of flight training in Melbourne, I met my first Flight Instructor, Shannon. Shannon is a composed and knowledgeable pilot. On the first day of flight school, he showed me how to read the weather forecast. I loved the way he put together bits and pieces of weather information. It started with mean the sea-level pressure map on the Bureau of Meteorology website, so we had a big picture of what was going on with the weather. Following that, he explained how the weather on GAFs (Graphical Area Forecasts) corresponded to what was on the pressure charts. Then he referred to the TAFs (Terminal Area Forecasts) of the aerodromes on our planned route for a more close-up look. Just after that brief, I already felt that I could give a more persuasive forecast than most of the weather reporters do on TV.
Shannon may seem calm and composed on the outside, but he actually also has a warm and playful heart with a great sense of humour. The first aircraft I flew was the Sling 2 and as I recall, when Shannon demonstrated the pre-flight check, this was what he said:
"Now to measure the fuel quantity, we use what I call a high-tech measuring device."
With a complete poker face, he took out a wooden stick with a measuring scale drawn on it. The corner of his lips lifted – in other words, he knew that his joke totally got me. There were times when I just did not get his punch lines. I could sense his disappointment in the awkward silence. However, it never stopped him from bringing some fun to the flight!
I feel lucky that Shannon was my first ever Flight Instructor, because that gave my flying career a really good start.
We would like to thank Mickey for contributing these journals on learning how to fly in Melbourne. Stay tuned for the next journal entry!
If you are interested in finding out more about our flight training courses and online learning options, email [email protected] or visit https://drift.me/learntofly/meeting to book a meeting and school tour.