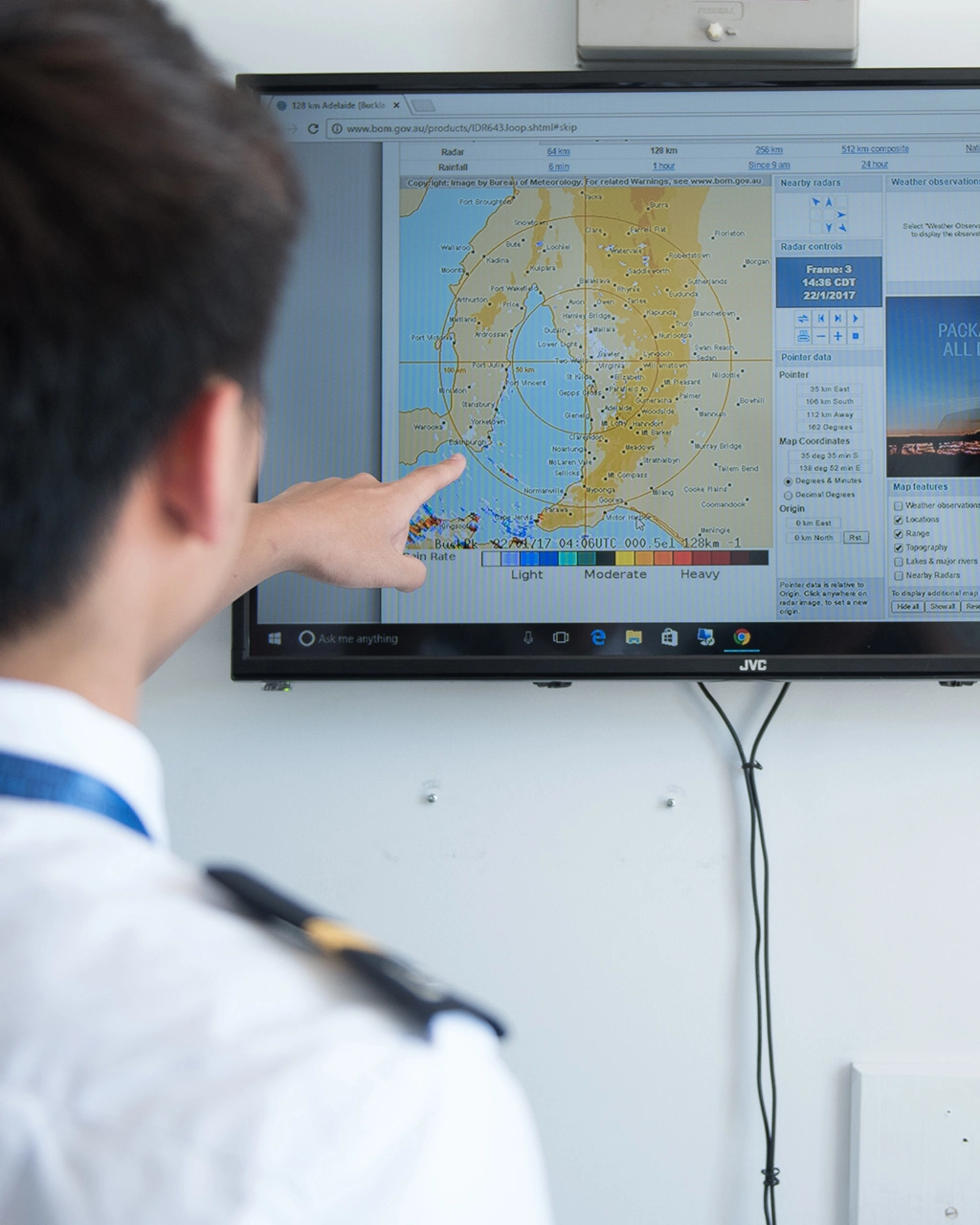 May 21, 2019
The Best Aviation Websites for Student Pilots
According to studies, the average person apparently spends nearly seven hours a day on the internet in some way, shape or form. When you take away social media, endless perfectly posed selfies, cute puppies, and videos of cats doing hilarious things – there is actually an incredible amount of useful information out there on anything you might need to know, including aviation websites for student pilots.
Pilots rely on internet-based information for many things. This can include anything from training resources and simulation, to live flight data, navigational aids and real-time weather. For those pilots that may not know where to look, we have put together a list of the best aviation websites for student pilots.
Information Websites:
Civil Aviation Safety Authority (CASA)
Over the last few years, the CASA website has seen significant improvement in terms of functionality and training resource availability. This governing body aviation website includes:
– Aerodrome and airspace information
– Aircraft register and airworthiness information
– Written and multimedia training and education resources
– Rules, regulations and safety information
– Licensing information
– Medical information and links
CASA also has a YouTube channel featuring videos that target topics including human factors, safety management, fatigue, drones and flight crew licensing and training.
Recreational Aviation Australia (RA-Aus)
With nearly 10,000 pilot members, RA-Aus is the peak body in Australia responsible for administering ultralight, recreational and Light Sport Aircraft (LSA) operations. On the website you will find:
– Membership and member event information
– Training information
– Accident summaries
RA-Aus offers a host of scholarships for flight instructors, maintainers and people of any age who wish to enter the aviation industry, and also publishes a print magazine called Sport Pilot.
Airservices Australia
Airservices Australia is a government-owned organisation providing the aviation industry with telecommunications, aeronautical data, navigation services and aviation rescue and firefighting services. They are also the provider of NAIPS – the pilot briefing service which covers flight plan filing, NOTAMs and safety information. The website has:
– Navigation information
– Flight briefing services
– Career information for air traffic control, aviation rescue and firefighting
– Charts, navigational supplements and other products available for purchase online
Bureau of Meteorology (BoM)
Through regular forecasts, warnings, monitoring and advice covering both Australia and Antarctica, BoM provides one of the most fundamental and widely used government services.
They also offer an aviation weather service that provides pilots with meteorological information necessary for safe operations within the technical and regulatory framework of the International Civil Aviation Organization (ICAO) and the World Meteorological Organization (WMO). Some of the information of the website includes:
– Interactive Local and national weather maps and forecasts
– Interactive weather radars
– Synoptic charts and forecasts
– Aviation weather warnings
– Downloadable resources and historical data
– Graphical Area Forecasts (GAF)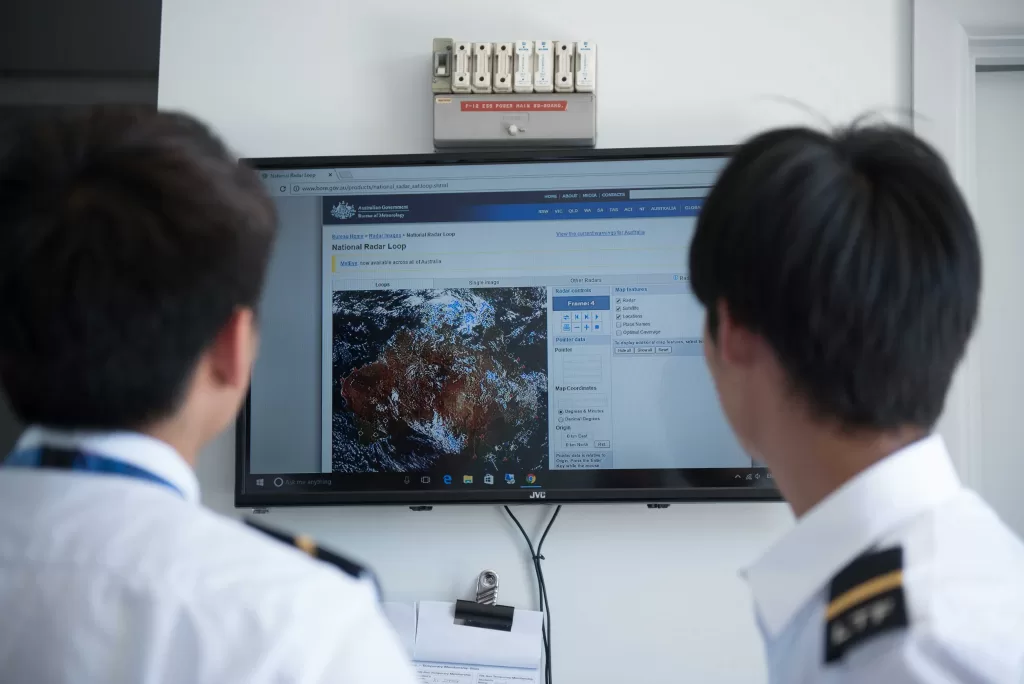 Aviation News Websites:
There are many aviation news websites available online that contain a range of information including industry updates and news, training-related articles, regulatory changes, reviews, features, events, galleries, videos, competitions and more. Here are some of our favourites:
Australian Flying
Australian Aviation
Flight Safety Australia
Avweb
Flight Planning Websites:
AvPlan EFB
AvPlan is an Australian flight planning application for Apple iPad, iPhone and Android devices. It is CASA approved and therefore can be used as a legal replacement for paper maps, ERSA, DAP, AIP and AIP SUP. The website includes:
– Tutorials, tips and webinars
– Virtual co-pilot
– Airfield directories
AvPlan EFB also offers flight plan transfers from Jeppesen, FliteDeck, Command Flight Planner and Champagne.
OzRunways EFB
Available for Apple and Android devices, OzRunways is an Australian electronic flight bag, approved by CASA as a data provider, meaning that Australian pilots can use it to meet all requirements for document carriage in flight. It provides worldwide airport weather, NOTAMS and full area briefings in Australia. The website offers:
– Subscriptions (free trial offer as well)
– User manuals
– Online support
Flight Tracking Websites:
There are a few websites that provide real-time flight tracking information around the globe, with the ability to zoom into local areas for more detailed information. We recommend: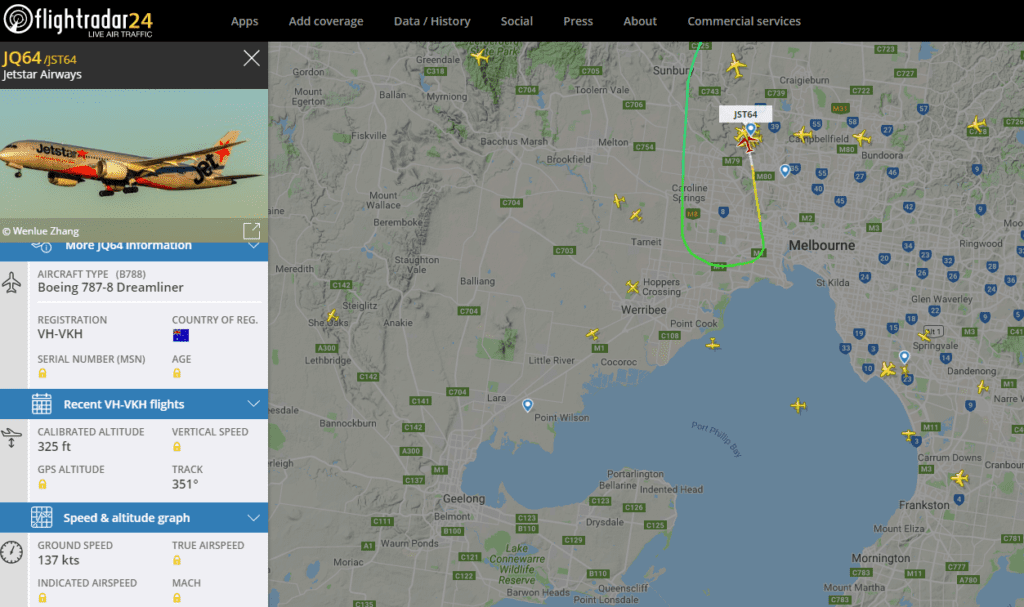 Aviation Careers:
Aviation Australia
A registered training organisation, Aviation Australia was established to support the development and growth of the aviation and aerospace industries in both the Australian and international markets. On this aviation website you can find:
– Aviation courses
– Student support
– Aviation employment services
Pilot Career Centre Oceania
The PCC is a global team of present-day airline pilots. The site offers a wealth of relevant industry insight, recent airline interview experience, and career advice, including:
– Pilot shortage news
– Aviation news and updates
– Pilot jobs
– Training information
– Pilot CV assistance
– Tips for airline interview preparation
The Learn To Fly YouTube Channel
Learn To Fly's YouTube channel is a great resource for students. We post regular content including RPL/PPL flying lessons, pre-flight check videos for our aircraft and more. Check out the video and click the button below to subscribe.
Before you start flight training, chat to one of our flight training specialists. Email [email protected] or go to https://drift.me/learntofly/meeting to book a meeting and school tour.