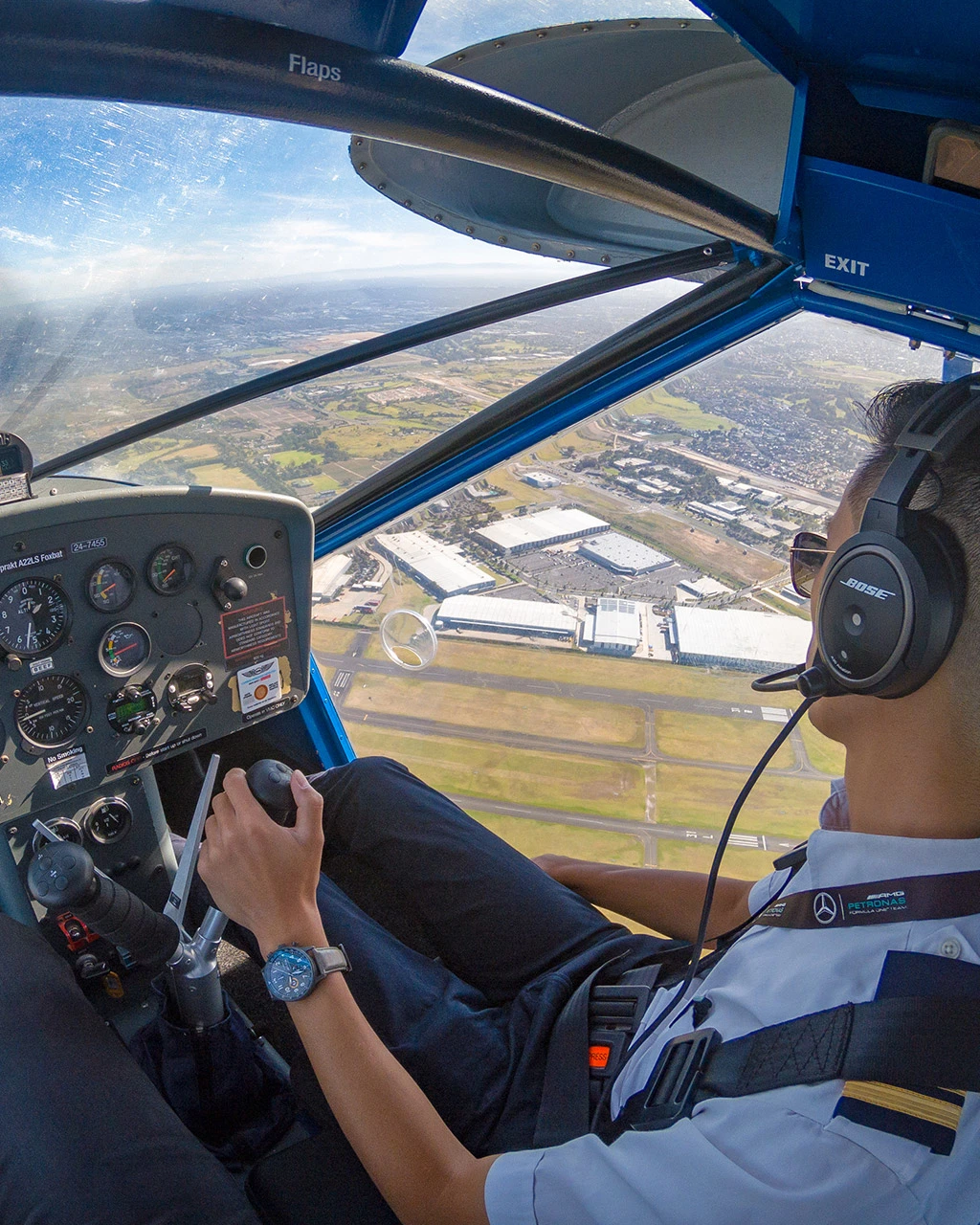 April 18, 2019
Maximise Your Time In The Sky With These Top Flight Training Tips
You're passionate about aviation, and you've made the commitment to learn how to fly. Make no mistake. Becoming a pilot is a huge investment of your time and finances. Like learning anything, you can be certain that the more effort you put in, the more you will get out of it – and the more successful you will be. We asked our Senior Flight Instructors for their top flight training tips.
1. Be well prepared
Just like many things in life, preparation is the key. Study before your lessons the theory course materials and other information available to you. The best student flight training candidates ensure they are well prepared for theory and flight lessons. It reduces the chances of having to repeat parts. Learning to fly isn't cheap. Being well prepared will save you both time and money.
2. Observe other flights
– Always take the opportunity to join other training flights or sessions when they present themselves.
– Ask if you can come along as an observer and sit in the back seat on other students flights.
– Take notes whenever you can.
The more you are able to learn and build information outside of your own flying time, the faster you will grasp concepts. This can also help avoid the need to pay to fly extra hours to achieve your flight training objectives.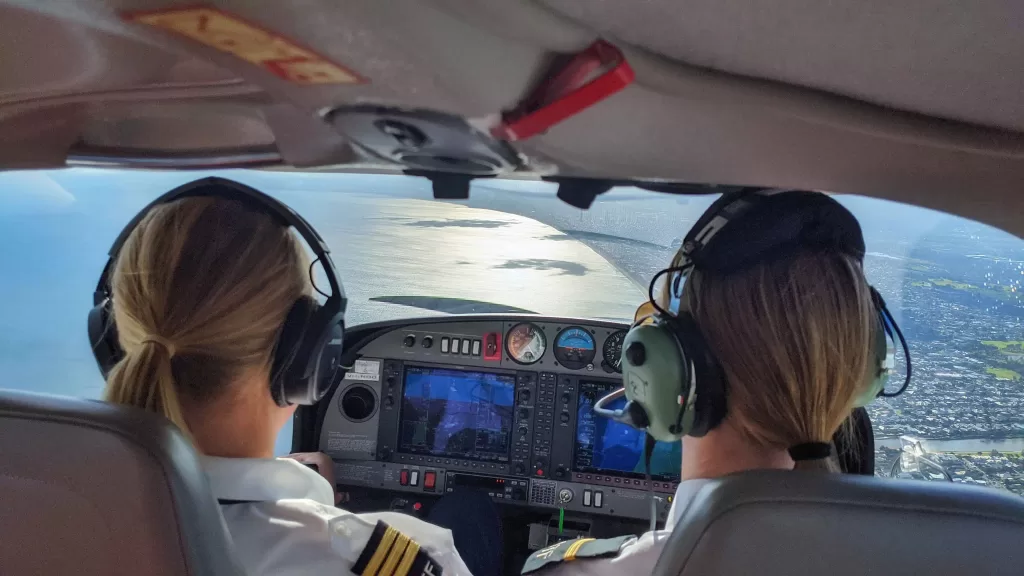 3. Be flexible with your schedule
Flexibility with your schedule is very important. There are many factors that can affect both instructor and aircraft availability, and if you are able to adapt to schedule changes then you will get more flight training time.
Always keep an eye on the weather forecast, and the upcoming flight schedule. Communicate regularly with your instructors to make the most of the times that look likely to be good flying conditions.
You should also try to schedule your theory lessons for when the weather is likely to be bad, as your instructors will be on the ground too.
4. Ask lots of questions
If you are completely new to the aviation world, it can feel pretty foreign. It comes with its own technical language, terminology, abbreviations, and that's just the start.
You may feel uncomfortable asking questions, but you will find that everybody is more than happy to share their knowledge. What may seem like a silly question to you may be something that helps to piece together something far more important that greatly assists your flight training.
Don't be afraid to ask a question. This gives you access to your instructor's top flight training tips at any time!
5. Spend time at your flying school
The more time you spend at the school, the more chances you will have to join training flights as an observer at short notice. You can also then take advantage of cancellations and schedule changes where other students weren't able to be as flexible as you.
It also goes without saying that spending more time around your instructors and the other student pilots will allow you more time to ask questions and share ideas.
6. Make use of flight simulators
Flight simulation technology now provides an exceptionally realistic representation of the cockpit, avionics, flight conditions, and aircraft behaviour. Flight sims form a crucial part of your training, and they are also a very economical way to hone certain skills, and to train for specific non-standard flight situations.
The more time you are able to spend learning your skills in a simulator, the more you can use your time in a real aircraft to put those skills into practice.
7. Fly as often as you can
Practice makes perfect. Repetition allows you to retain information and allow your skills to become second nature. If you don't fly frequently, you may find that small bits of information have disappeared by the time you fly again, and you may need to repeat certain things.
If you are spending your flying hours going over things you've already learnt then you won't be able to progress your flight training as quickly. Fly as much as you can!
8. Have fun!
This may be the most important point of them all. When it feels like hard work, try to remember why you wanted to fly in the first place. You're learning to do something that many people dream about, but will never experience for themselves.
Celebrate your successes, be proud of your achievements in an aircraft, and never forget – YOU ARE FLYING!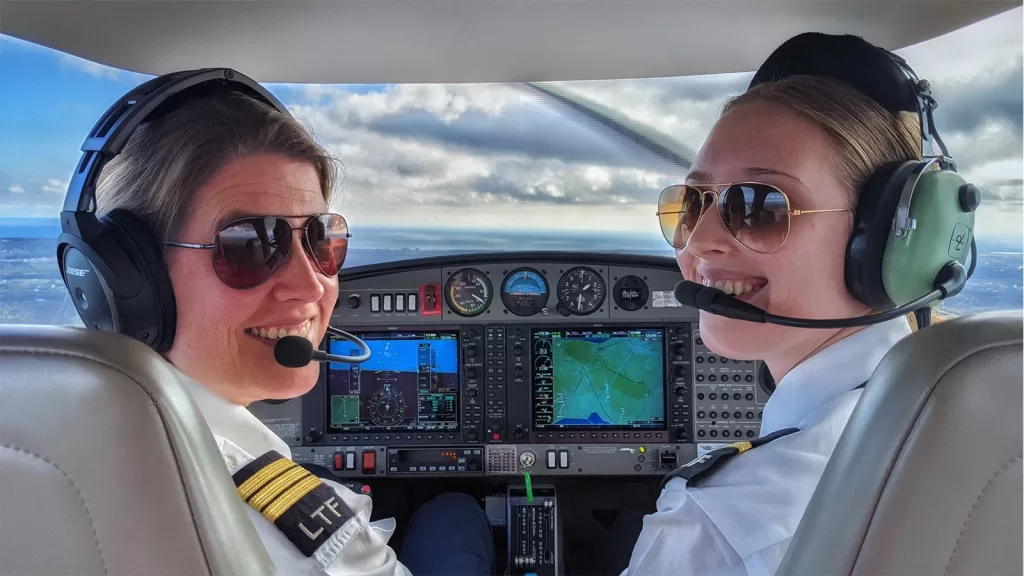 You can get more flight training tips by subscribing to our YouTube channel. We have RPL/PPL flying lessons, aircraft pre-flight check videos, and more. Click the button below to subscribe!
Chat to one of our flight training specialists to get your pilot training off the ground. Email [email protected] or go to https://drift.me/learntofly/meeting to book a meeting and school tour.