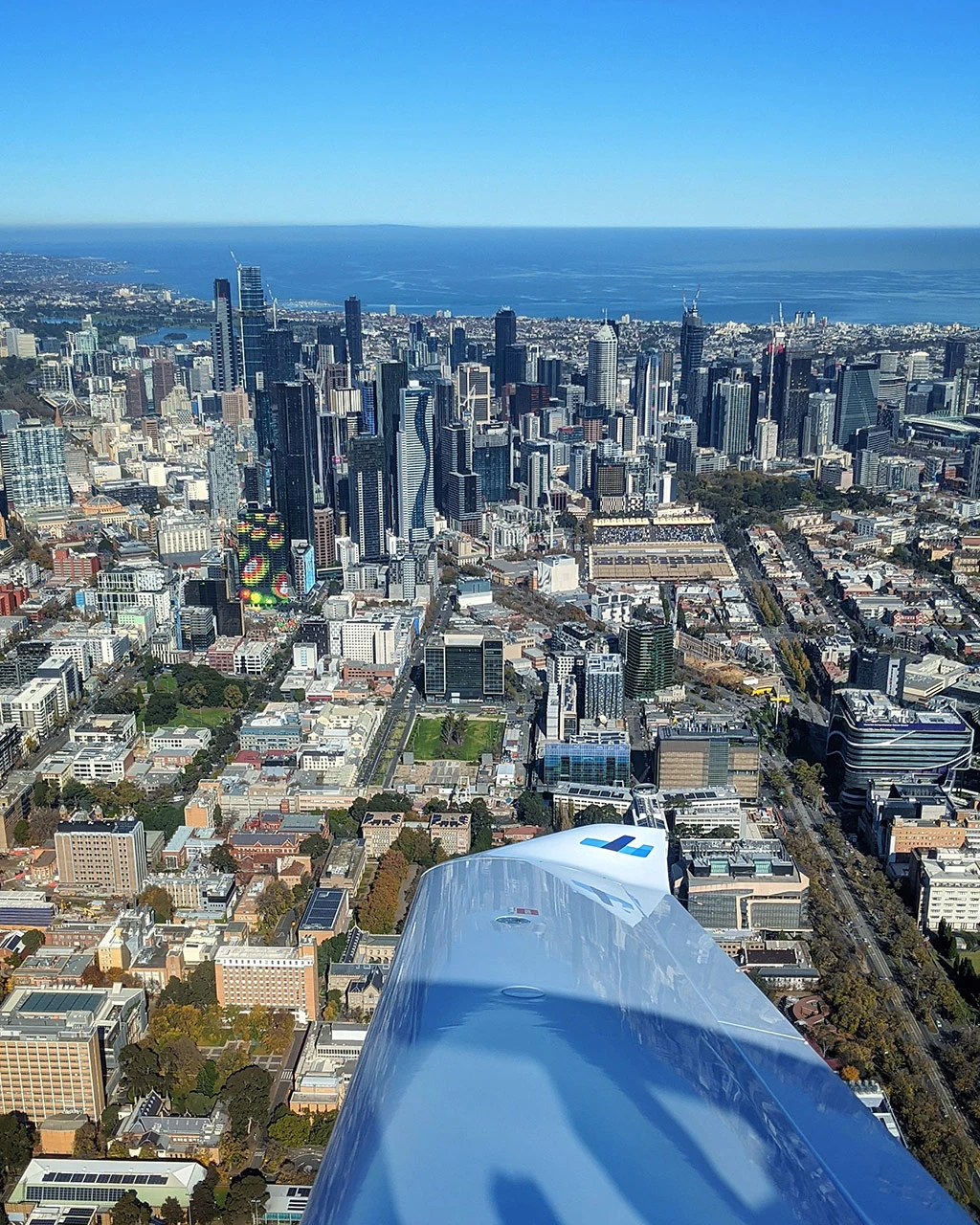 February 12, 2021
Training with a Melbourne Flight School – Student Pilot Journal Part 2
Student Pilot Mickey Wu travelled from Taiwan to learn to fly with a Melbourne flight school. He has now returned home after completing his CPL, MECIR, Multi-Engine Class Rating, as well as 5 ATPL exams. Mickey is sharing his flight training experiences with us in a series of journals.
Written on January 1st, 2021
Learn To Fly, my Melbourne flight school, is a place full of so much talent. The Flight Instructors are the ones who set up the framework and foundation. And sometimes it is my classmates that inspire me and help to build my own character.
My classmate Terry is an exceptional pilot. He flew the Sling 2 and converted to a Diamond DA40 later on. He is very devoted, and creates his own system to take in and digest the knowledge from the textbooks. Terry also takes flash cards with him everywhere he goes, so he can review VMC (Visual Meteorological Conditions) requirements or air laws whenever he wants.
His notes on airspeeds and the use of the CR-3 (Jeppesen CR-3 Flight Computer) are so concise and accurate. I wish I had taken a screenshot of it. I admire the way he answers his Flight Instructor's questions. He can quote the rules in the AIP (Aeronautical Information Publication) with the right reference, not missing a single word. And when he says it, he beams with confidence.
Brandon is another hero. He has flown the Cessna 172 all the way from the beginning. I would say Brandon is a born pilot. There were more than six months that he wasn't able to fly, when pilots were unable to attend their Melbourne flight school due to the coronavirus lockdown. But once he came back, he flew as if he had never been away.
Preparing for a flight is not an easy task. Measuring distance and track, checking the weather, drafting a fuel plan, submitting the flight plan… you name it. What makes Brandon incredible is that he has three jobs to support himself flying. And he makes it all work. Every time when I felt lazy, I thought of Brandon. And that helped me to pull myself together and do what had to be done.
Terry is the best advocate for practice makes perfect, and Brandon's story always motivates me to keep going at the right pace. I never tell them, but to me, they are the tiger and dragon.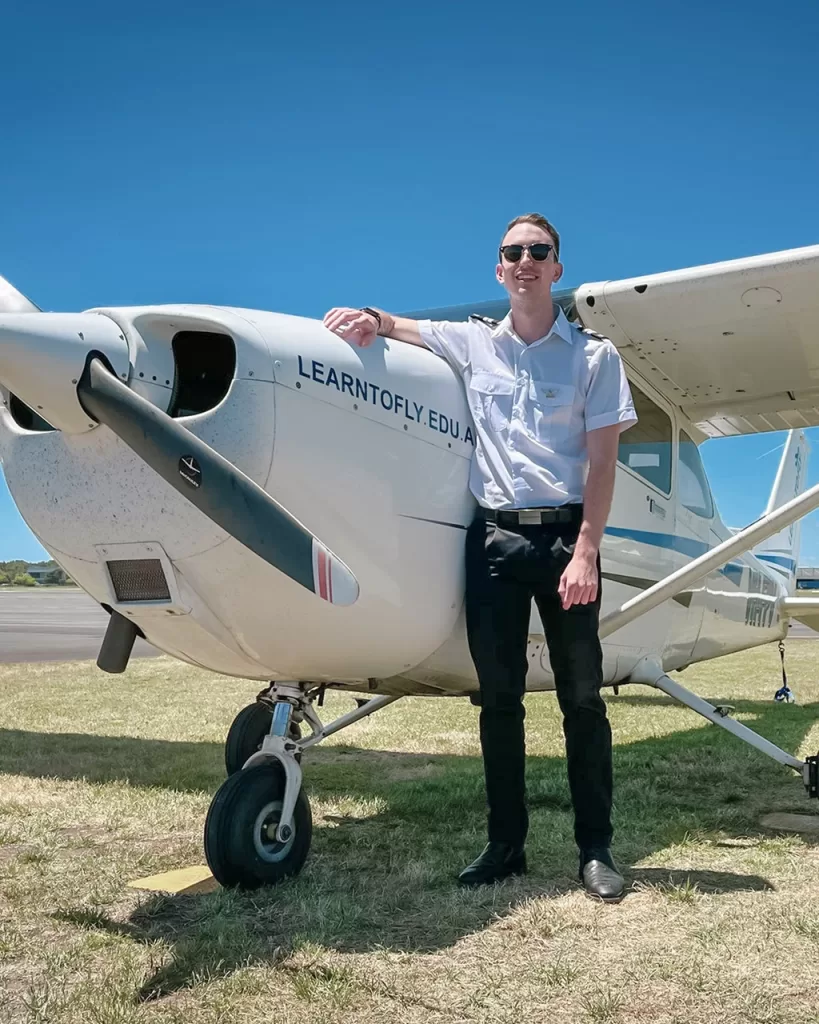 You Have To Leave Something Behind To Move Forward
Written on January 4th, 2021
At certain points of life, you may feel that the burden on your shoulders is so heavy that you cannot breathe. The pressure from your workload keeps you awake at night and makes you reluctant to get up in the morning. But then it is time to hop in a Sling 2 and go for a spin. Well, not really a spin.
The Sling 2, designed and built by Sling Aircraft, is a one-of-a-kind aeroplane. It's like a sports car in the sky, light and agile. The real-time response to the control inputs builds confidence in the pilot. It's like an iPhone 5, sharp and smart. The intuitive touch screen interface integrates all the information you need. The exchange of information between the aircraft and the pilot is so instant, it's as if the pilot were the brain and the aircraft were the extension of his or her body. At 55 knots, slightly faster than what you usually do on the M1 highway, you can defy gravity and take to the sky.
With a Melbourne flight school, you don't even have to fly far to enjoy the experience of flying. A trip from Moorabbin Airport to Portsea on the Mornington Peninsula to see the shimmering water of Port Phillip Bay is just as good as an orbit around Melbourne's CBD to feel the vibe of the city from above.
The point is, once airborne, you feel that the worries that have been occupying your mind are left in oblivion far behind. The pressure that was suffocating you becomes so trivial, far below. And that is the magic of flying, because you can savour the purity of the blue sky, and all your troubles are left on the ground.
It's Just Like Making A Cup Of Coffee
Written on January 6, 2021
"Once airborne, you feel that the worries that have been occupying your mind are left in oblivion far behind."
That was what I wanted to say about flying. And, well, that is partly true. The fact is, there were moments when I found myself so task-saturated that I actually didn't have time to worry or even think about anything else.
Shannon helped me to overcome this 'tunnel vision' mindset. One day when we were flying back towards Moorabbin Airport, he asked me:
"Mickey, who is your favourite athlete?"
I replied "Lewis Hamilton" without even thinking.
I was so immersed in the pre-landing checks that my brain didn't actually have time to think about anything else. Shannon took over control, and said:
"I think that you can see the mindset that you need to have when flying in some professional athletes. They are very calm when they play, but you can tell they are still thinking. You can tell from looking at their eyes. They play with their brain. Good pilots are no different."
He then explained that if we visualize and actually think through the situations we might experience before the flight has even started, then we can focus on more things during the flight.
That problem had been haunting me for a long time. It was not until a couple of months later that I fully realised this philosophy. I was coming inbound from Brighton, and I was thinking about how stunning the beach was. I was also on top of everything else I needed to think about in the plane. It was at this point that I actually started to reap the fun of flying.
Learning how to fly is like making a nice cup of coffee. It takes some skill and some pressure to make the crème, and it takes some time to get the grind and drip right. But it is worth the wait, and when done properly, it tastes delicious!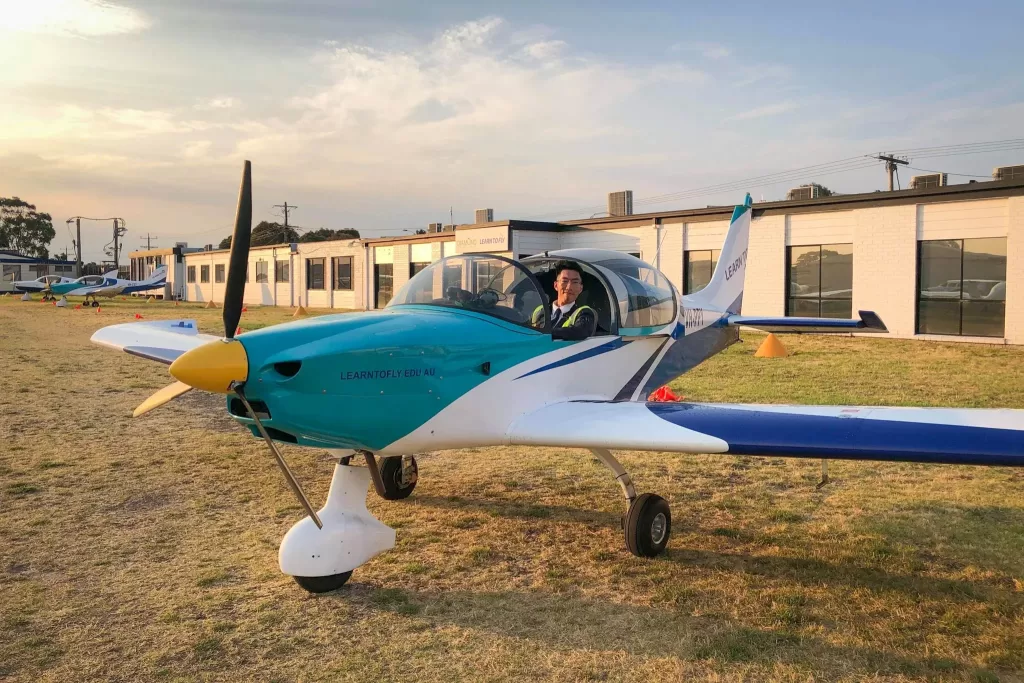 We would like to thank Mickey for contributing these journals on learning how to fly in Melbourne. Stay tuned for the next journal entry!
If you are interested in finding out more about our flight training courses and online learning options, email [email protected] or visit https://drift.me/learntofly/meeting to book a meeting and school tour.