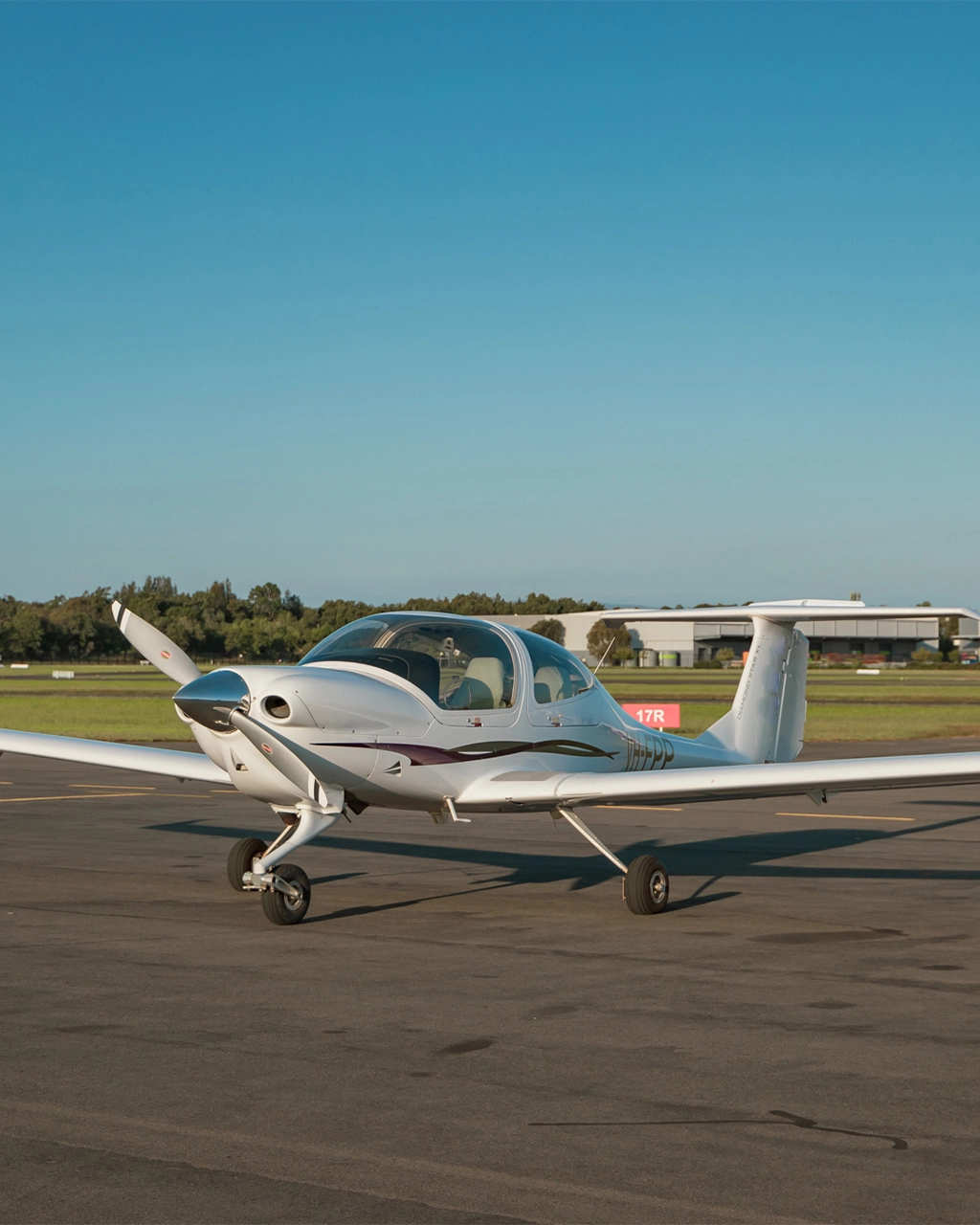 December 21, 2017
Victoria's First Diamond DA40 Flight Training School
Our first Diamond DA40 has just landed to join our flight training fleet at Moorabbin Airport in Melbourne. This means that we are now officially Victoria's first Diamond DA40 flight training school.
The arrival of the DA40 continues Learn To Fly Melbourne's successful expansion over the past year. We have committed to building the state-of-the-art Learn To Fly Flight Training Centre on a new larger site, and have received our Part 142 qualification.
About The Diamond DA40
The DA40 is a reliable and durable four-seater aircraft, made out of lightweight and robust composite material. Powered by a Lycoming IO360 engine, and boasting a spectacular balance between performance and durability, the Diamond DA40 is a brilliant flight training aircraft.
Our DA40 has a Full Authority Digital Engine Control (FADEC) system, helping LTF students secure a seamless transition from RPL all the way through to CPL training. It also makes the aircraft both efficient and economical. This is particularly handy when completing long navigational flights for PPL, and for CPL hour building.
This state-of-the-art aircraft is decked out with both round instrument panels and the Garmin G1000 avionics. The cockpit has plenty of space, with a comfortable and ergonomic design, and excellent visibility.
We plan to order even more DA40s moving forward, further expanding our fleet. It is our goal to give our flight training students as much flexibility as possible.
Diamond DA40 Specs
Engine: Lycoming IO360
Avionics: Garmin G1000
Cruising Speed: 130 Knots
MTOW: 1,150 Kilograms
Wingspan: 11.9m
Landing Gear: Tricycle
Available Diamond DA40 Flight Training Courses
Given its versatility, the Diamond DA40 can be selected for most of our flight training courses. It is perfect for Recreational Pilot Licence, Private Pilot Licence, and Commercial Pilot Licence students. Its Manual Pitch Propeller Control (MPPC) means that we can now offer this as a design feature endorsement. The DA40's Garmin G1000 means that it is also equipped for Instrument Ratings.
In addition to this, we have plans to order the DA40's twin-engine sibling, the Diamond DA42, for multi-engine training. This will provide our students with an even more seamless transition from single engine training to multi engine training. Stay tuned!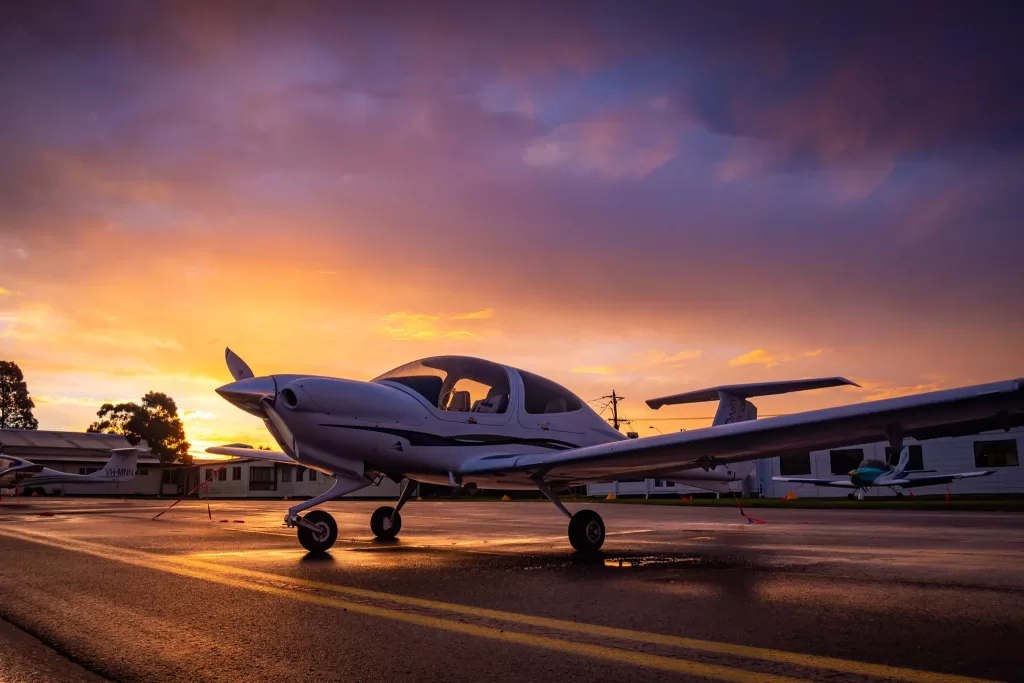 Want to learn more about flying with the only Diamond DA40 flight school in Victoria? Email [email protected]. You can also visit https://drift.me/learntofly/meeting to book a meeting and school tour.