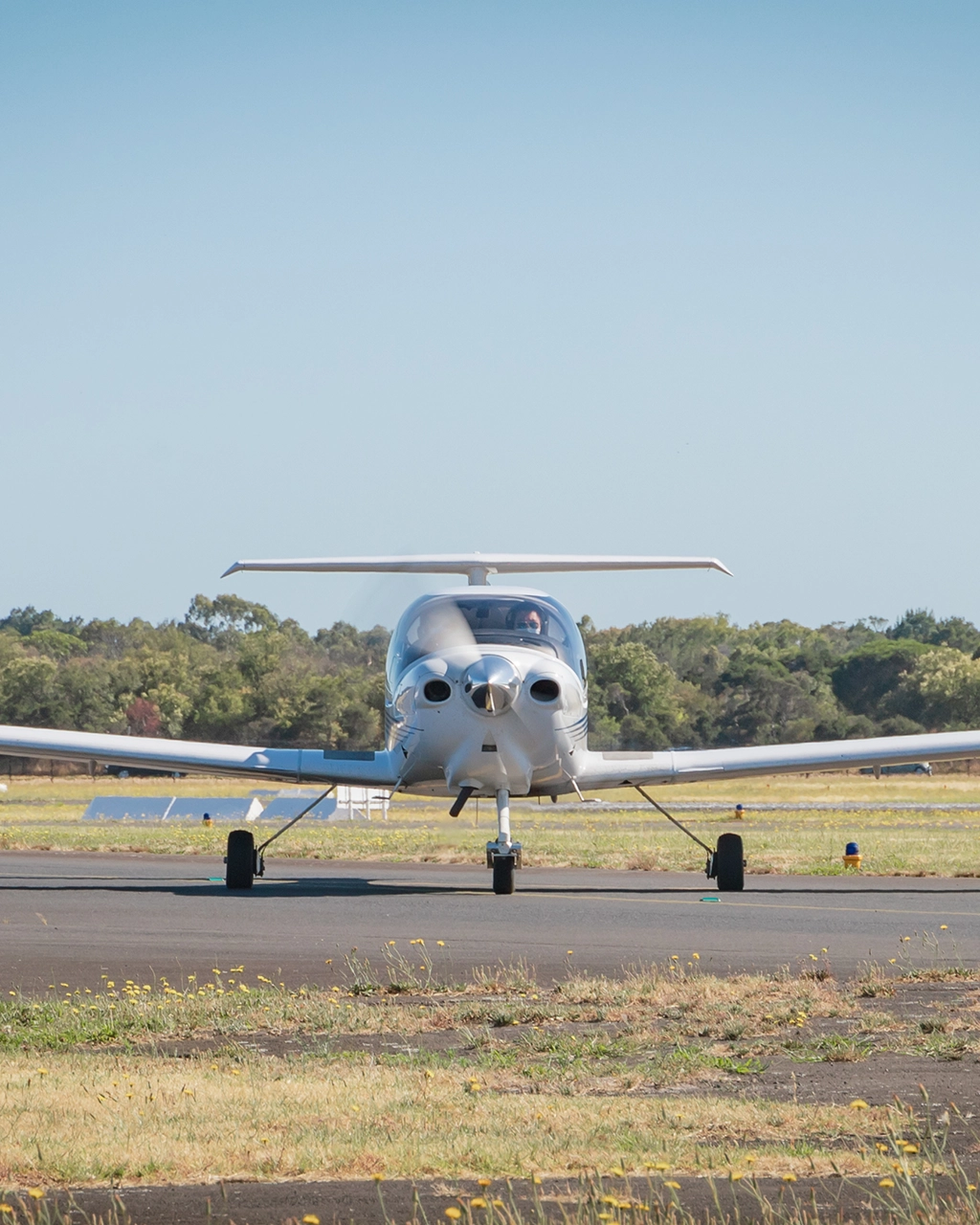 June 16, 2022
What Qualifications Do I Need to Become a Pilot?
There are many pathways to becoming a fully qualified pilot. There are also plenty of different types of pilots. Therefore, the qualification you choose to pursue — be it a Recreational Pilot Licence or a Diploma of Aviation — really comes down to what your long-term aviation goals are and the amount of time you have to dedicate to your dreams.
Here at Learn to Fly, we think there's no better job than that of a pilot. Imagine getting paid to explore the skies. Your office is the clouds, your desk chair is the cockpit, not to mention your office view! Now, let's find out about what qualifications different pilot types need.
Types of pilots
Not all pilots are qualified to control all types of aircraft. Several classifications dictate the type of plane you can fly, how far you can venture from your departure point, and the conditions you are able to fly in.
Firstly, let's look at the simplest pathway to earning the title of 'pilot.'
A Recreational Pilot Licence (RPL) is the first step in the journey for any pilot. If your main goal is to just get up into the air and experience the sensation of being in control of a small light plane, the Recreational Pilot Licence is for you. This licence is the most basic licence, and RPL holders must stay within 25 nautical miles of their departure aerodrome.
Next in the progression of pilot classifications, we have the Private Pilot Licence (PPL). The PPL builds on skills learned during RPL training, and then adds navigation. The PPL qualification enables you to both plan and conduct flights anywhere in Australia.
Finally, there is the Commercial Pilot Licence (CPL), ideal for those who dream of becoming a professional pilot. Having obtained your CPL, you will be able to pursue a number of different pilot career paths. These include airline pilot, cargo pilot, agricultural pilot, flight instructor, as well as many others.
I want to become a full-time pilot: what do I need to do?
To fly professionally you will need a CPL. One of the best ways to get your CPL and fulfil your dream of becoming a full-time pilot is with a Diploma of Aviation course.
The AVI50219 Diploma of Aviation (Commercial Pilot Licence – Aeroplane) course follows CASA's Commercial Pilot Licence syllabus, with the added bonus of additional subjects to help best prepare you for the competitive aviation industry. Upon completion of the course, students will receive both a Commercial Pilot Licence and a Diploma certification.
The course is run at Moorabbin Airport in Melbourne and takes approximately 60 weeks of full-time study. This includes flight training hours, hours in our state-of-the-art full cockpit flight simulators, and onsite theory classes. Students must be at least 18 years old, meet English language standards, and have passed an aviation medical exam.
Learn To Fly Australia is proud to be a VET Student Loans approved course provider (RTO 45684) for the AVI50219 Diploma of Aviation (Commercial Pilot Licence – Aeroplane) course.
Wherever you're from and whatever your background, the Diploma of Aviation is an excellent option to consider. It provides a fantastic pathway to those looking to pursue their passion and enjoy a full-time aviation career. We also offer the AVI50519 Diploma of Aviation (Instrument Rating) course, which is highly recommended as an additional step before starting your career – as well as an articulation pathway towards achieving the Bachelor of Aviation with Griffith University.
Why Learn to Fly?
Learn to Fly is one of Australia's leading flight schools. We offer a broad range of courses to meet the needs of every type of aviation student. We are passionate about making flight training affordable and accessible with modern aircraft, state-of-the-art facilities, and highly experienced flight instructors.
Our instructors train everyone from hobbyists to professional pilots:
– Flexible course options to ensure everyone can achieve their aviation aspirations
– Realistic pathways allowing students to achieve their flying goals.
– Diverse international student base
– Student accommodation facilities located just 15 minutes from our Moorabbin Airport training base
For more information about our Diploma of Aviation courses as well as information on how to enrol, contact our Learn to Fly flight training specialists today.