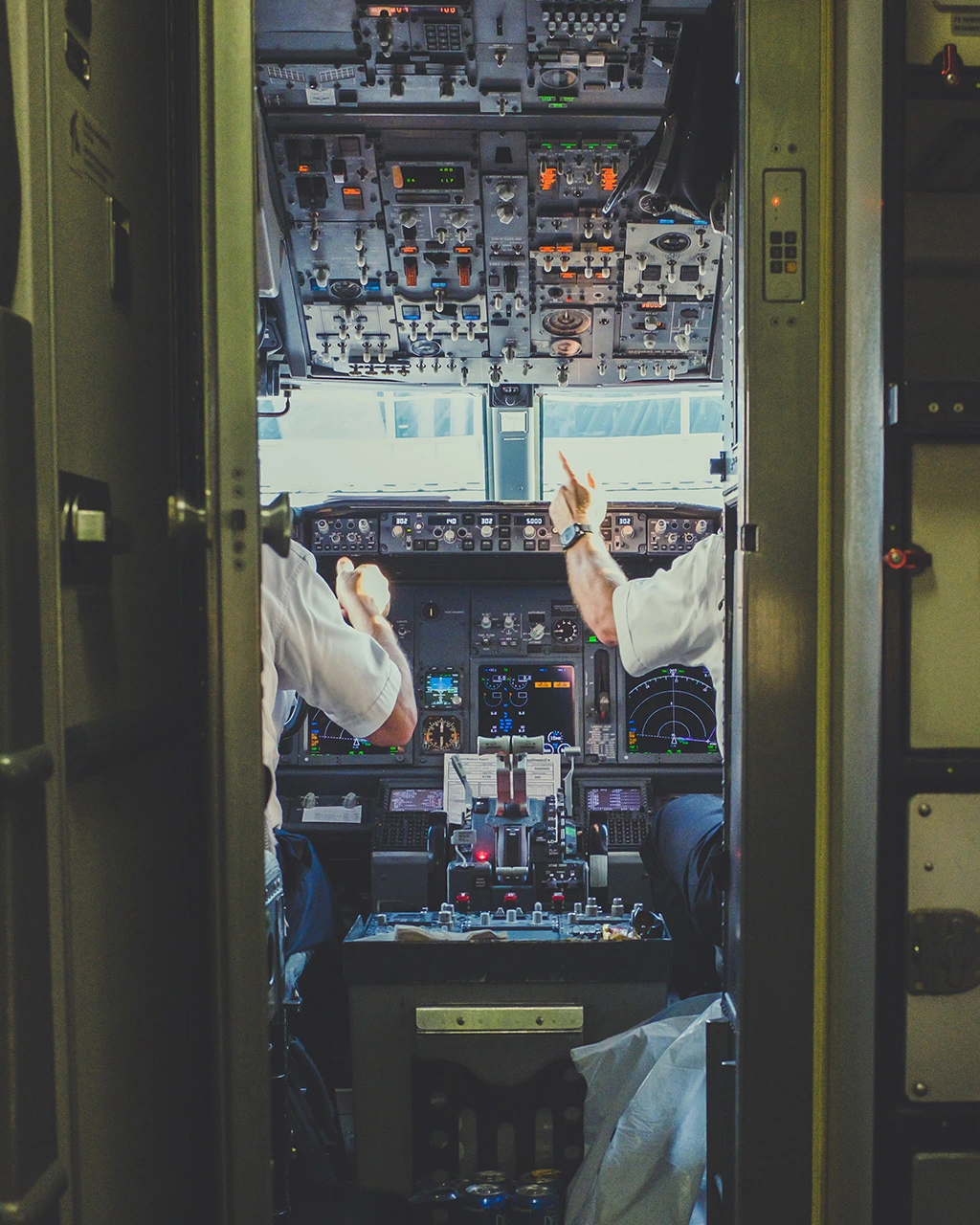 March 29, 2022
What to Expect in a Cadet Pilot Interview
Securing a cadet pilot position can be difficult, even for skilled pilots with flight experience. The cadet pilot interview a very competitive process, designed to test every aspect of your suitability. Much like any job interview, you need to prove to your potential employer that you're the best person for the role.
Don't let this put you off pursuing your dreams of becoming a commercial pilot. There are plenty of strategies you can employ to help you stand out from the crowd.
Here at Learn to Fly, we believe that preparation is key when working towards a cadet pilot interview. Understanding what to expect from the interview process will give you the best chance possible of demonstrating your suitability and passion. Our Future Cadet Pilot Program (FCPP) is perfect for anyone aiming to secure a competitive role in a cadet pilot scheme. The program covers absolutely everything you need to know and provides you with the tools for a successful interview.
What is a Cadet Pilot Program?
A cadet pilot program is one of the routes available to future pilots to kickstart their commercial aviation career.
These programs are often designed to take those with little to no flying experience from being absolute beginners to experienced professionals. Cadet pilot programs are usually run by airlines and successful applicants will usually be offered a position upon completion of their training. In this sense, cadet pilot programs differ from training courses offered by flight schools. However, they tend to cover similar Commercial Pilot Licence course materials, including practical and theoretical lessons.
In Australia, many of the top airlines offer cadet pilot programs, including Qantas and Jetstar. It's important to be aware that there are some prerequisites that must be met before applying to a cadet pilot program. You must be at least 18 years old. You must also be capable of holding a CASA Class 1 Medical Certificate and demonstrate minimum levels of English proficiency. Some cadet programs may require that you are a citizen or permanent resident of Australia.
It's worth checking all of these stipulations before going to the effort of preparing for a cadet pilot interview.
The Interview Process
It can help to think of the cadet pilot interview process as much like any other type of job interview, if not slightly longer and more intense. Exactly what the process entails will depend on which airline you are applying to. All airlines, however, will be looking for some of the same important traits: passion, commitment, and good instincts.
To start with, you can expect the airline to ask you basic questions about your flight experience and why you want to be a pilot. Don't be too concerned if you don't have a lot of experience. After all, these programs are designed to cater to beginners. However, it will certainly help if you have spent at least a few hours exploring the clouds. Learn to Fly's Future Cadet Pilot Program (FCPP) can help give you that extra competitive edge. It includes flight training and simulation training as well as specific cadet application and interview training.
You'll also likely be asked to participate in a skills assessment. This may include basic questions designed to demonstrate your maths, physics, and aviation knowledge. In addition to skills-based assessments, airlines are also keen to test your problem solving skills. This may also include group-based activities that test your ability to work in a team environment.
Sitting a cadet pilot interview can seem overwhelming. However, it can help to keep in mind that it's really no different from any other type of job interview.
Tips and Tricks to Prepare
As the adage goes, preparation is the key to success. Many applicants arrive at their cadet pilot interview with the exact same goals, skills, and set of experiences. Being adequately prepared to answer whatever question is thrown at you can be the difference between you and the rest of the pack.
Learn To Fly's Future Cadet Pilot Program (FCPP) is unique in that it is designed to provide you with practical experience, theoretical knowledge, and interview training, covering every possible base in preparation for your interview. In addition to the flight and simulation training, you will receive extensive airline interview coaching from a highly experienced airline pilot.
We know what each airline looks for in their cadets. We will work with you to ensure you present as a motivated, diligent individual that aligns with the specific qualities they like to see.
We're confident that our Future Cadet Pilot Program (FCPP) covers every aspect of a cadet pilot interview. This means that you'll go into the interview room knowing exactly what to expect. To learn more, contact one of our flight training specialists today.