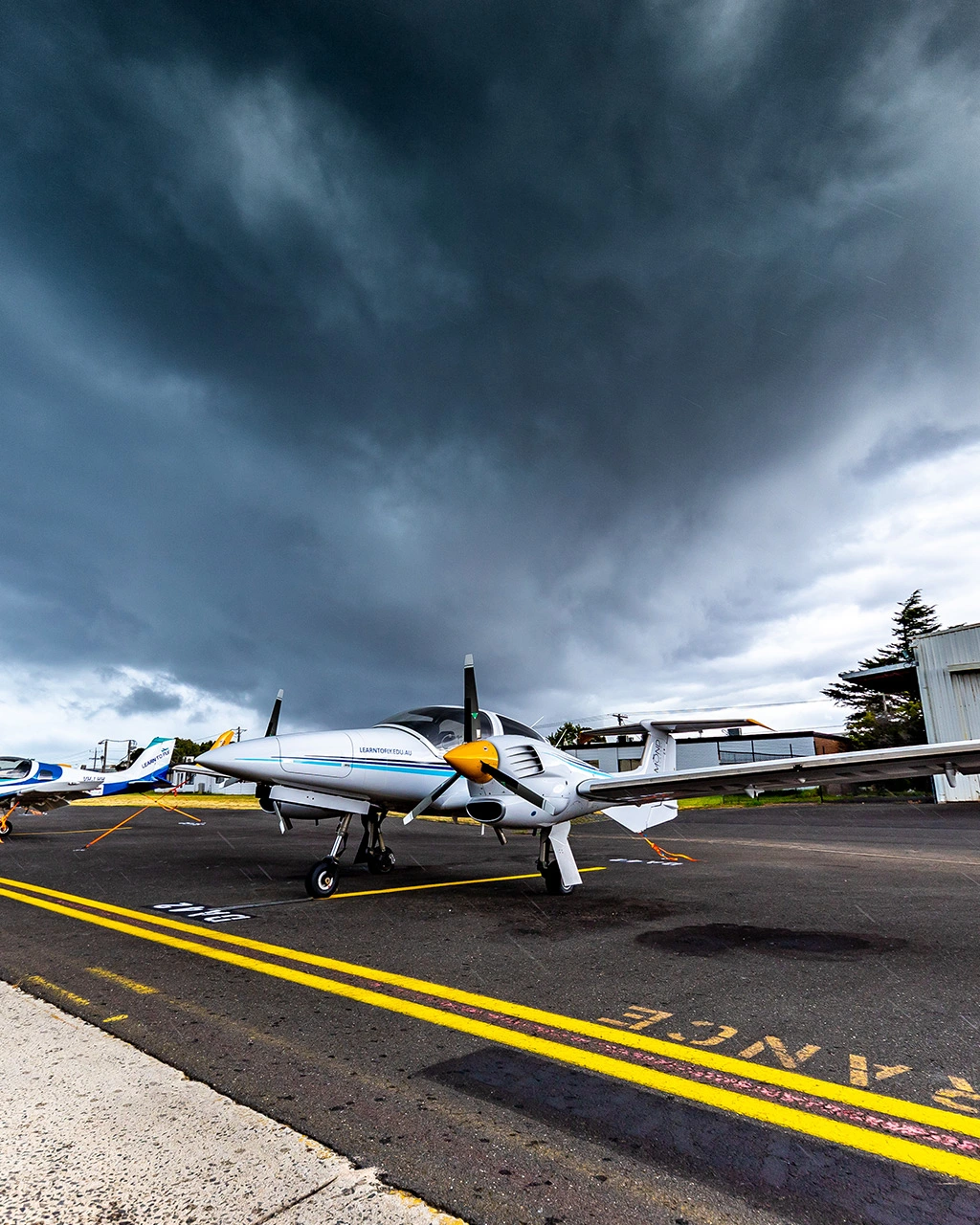 August 12, 2020
Airline Pilot Guest Blog – Why You Should Consider An Instrument Rating Course
Now flying an Airbus A350 for a major international airline, Second Officer Vincent Mok discusses why an Instrument Rating course is so important. He also provides some handy tips on the must-have tools to look at before your first lesson.
All pilots should consider completing an Instrument Rating course which will enable them to fly in Instrument Flight Rules (IFR) conditions. Not only is it an essential step in a professional pilot's career, but also an invaluable skill for every private pilot because of:
1. Safety
Even though entering cloud or flying in reduced visibility should not happen with adequate planning, Visual Flight Rules (VFR) pilots can still make this fatal mistake. Completing an Instrument Rating course gives you the option of upgrading to Instrument Flight Rules (IFR) for an additional margin of safety.
2. Efficiency
Some seasons are bad for VFR flying. An Instrument Rating increases the likelihood of being able to get to your destination all year round. If you are still training or building hours, completing an Instrument Rating course will allow you build hours and experience faster, with more available days to fly.
3. The Views
There's just something magical about flying next to clouds, and of course those amazing city views at night!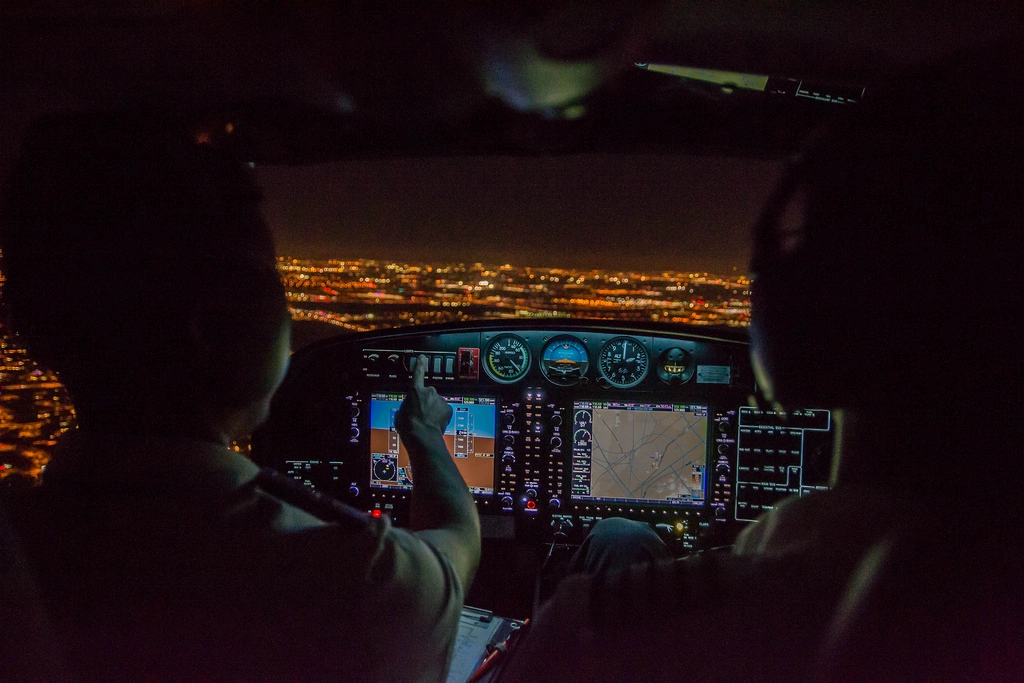 I'd like to share with you the tools I used during cadet pilot school that helped me get the most out of my first Instrument Rating flying lesson. They were also essential for my ongoing progress throughout the Instrument Rating course:
1. IFR Cheat Sheet
This free resource (link: weflyplanes.com.au) will be an invaluable tool for your IFR flying. You should be familiar with the whole document before your Instrument Rating course exam and check flight. However in the meantime, you should focus on the following sections initially:
Phraseology
IFR radio calls are slightly different to VFR but are something you can nail before your first flight. You will get more out of IFR flying if you can communicate with Air Traffic Control (ATC) professionally early on.
Alternate Requirements
Knowing these is crucial for IFR flight planning. Use these to check the TAFs (Terminal Area Forecasts), NOTAMs (Notices to Airmen), and aerodrome charts to make sure it's safe and legal to fly IFR.
Holding Patterns
A competently flown hold is the bread and butter of IFR flying. You should understand holding patterns and sector entries well enough to teach it to other students!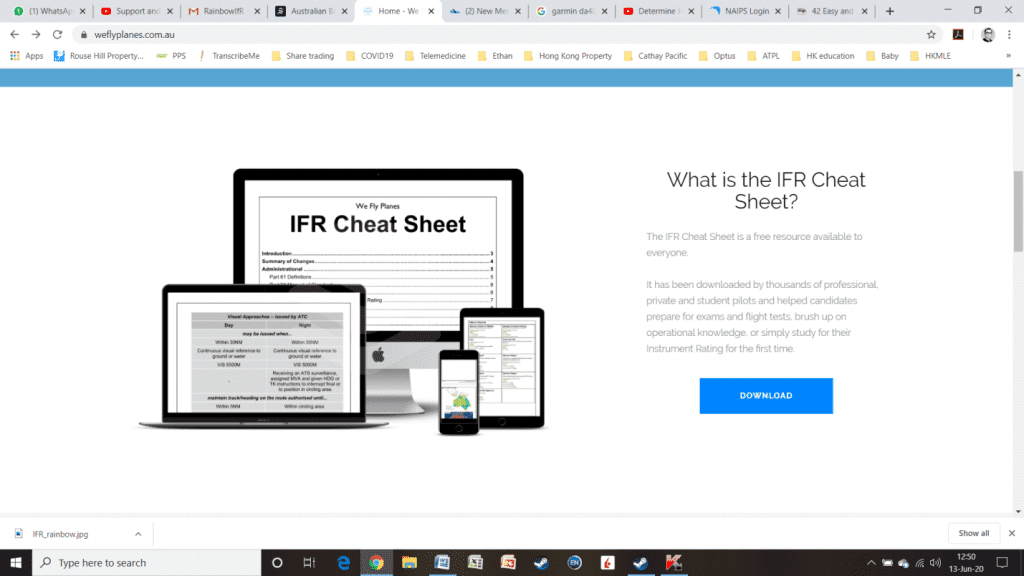 2. Captain Joe's Sector Entry Tips
While the IFR cheat sheet is great for learning the theory, Captain Joe (link: https://youtu.be/szkZ9VaNfrc) tells you how to fly it. My instructor was amazed at how fast I could work out sector entries during my first IFR flight! Make sure you watch this a few times!
3. G1000 Simulator
Flight simulators are a lot more useful for IFR flights compared with VFR. I practiced sector entries and flew the entire sortie on my laptop before my first IFR lesson. I'd tried X-Plane 11, Flight Simulator X but found the best trainer for IFR procedures was the G1000 Integrated Flight Deck Trainer (link: https://www.mypilotstore.com/mypilotstore/sep/5990).
Learn To Fly also operates a state-of-the-art Alsim AL42 simulator. This simulator provides a highly realistic cockpit environment based on the Diamond DA42 aircraft.
We'd like to thank Vincent very much for contributing this fantastic blog on the importance of completing an Instrument Rating course. Stay tuned for Vincent's next guest blog on his journey to becoming an airline pilot.
Vincent was successful in his cadet pilot application after completing airline pilot interview preparation courses with Captain Darren McPherson from ACS – Aviation Consulting Services. Darren is a Check and Training Captain with a major international airline, with over 30 years of industry experience. We are proud to offer a range of highly successful airline pilot interview preparation courses taught by Darren. For more information head to https://learntofly.edu.au/airline-interview-preparation-programs/
To find out more about completing an Instrument Rating Course, email [email protected] or visit https://drift.me/learntofly/meeting to book a meeting and school tour.