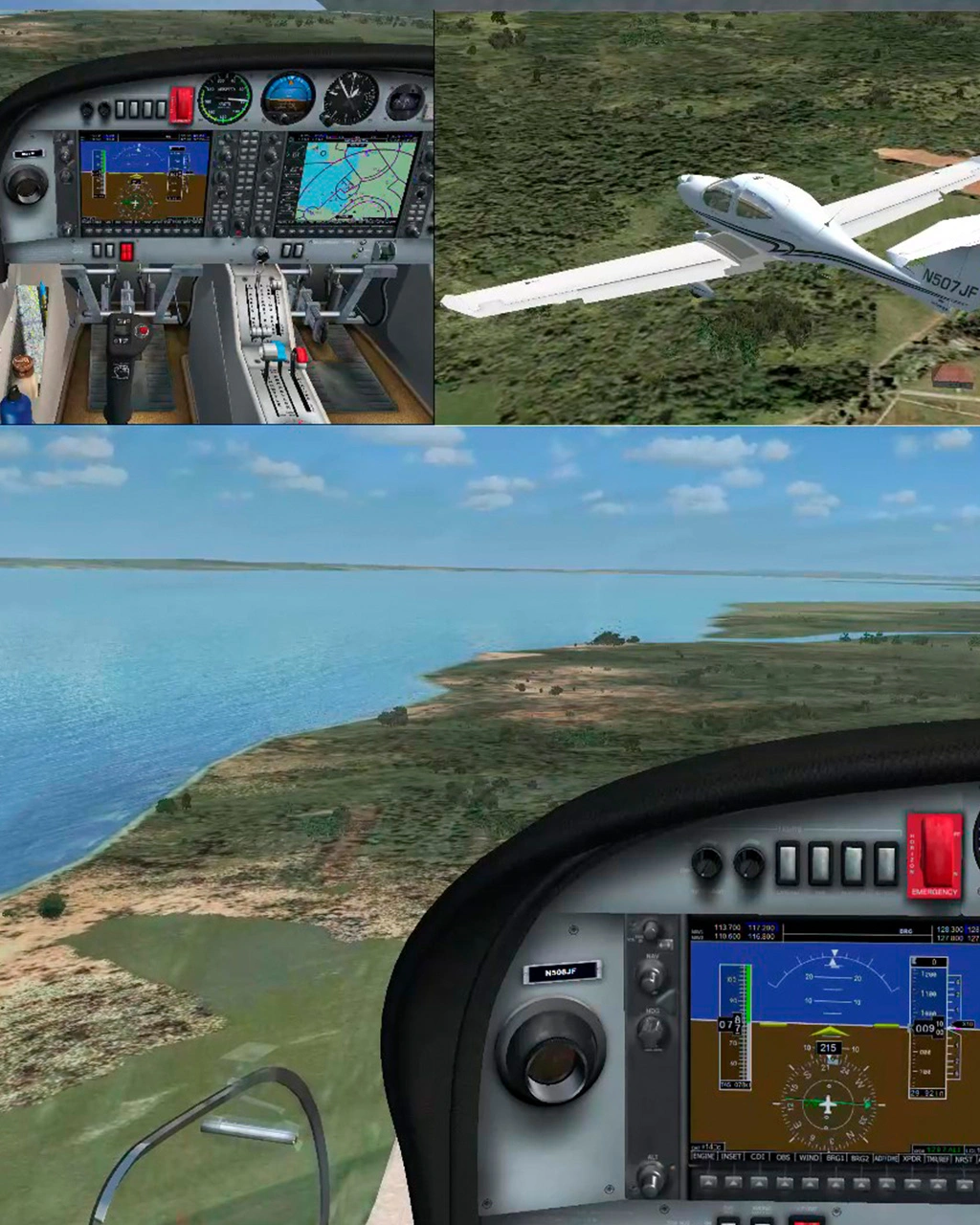 August 18, 2020
Flight Training With Microsoft Flight Simulator 2020
The wait is finally over! Microsoft Flight Simulator 2020 was released globally today (August 18th 2020), and it is packed with some pretty amazing features to further your flight training.
Flight simulation has advanced a LOT – in the last 10 years especially – and what was once considered a bit of a fun game is actually now very useful for actual flight training. In this blog we take a look at some of the things Microsoft Flight Simulator 2020 offers. We will also look at how you can use it to further your flight training.
System Requirements
To be able to make the most out of the Microsoft Flight Simulator 2020 experience, you'll need a pretty powerful PC. Microsoft recommends an Intel i5-8400 or AMD Ryzen 5 1500X CPU, Nvidia GTX 970 or AMD Radeon RX 590 graphics, 4GB of VRAM, 16GB of RAM, and a 20Mbps download speed. For more info head to https://www.windowscentral.com/microsoft-flight-simulator
There will also be a simplified version released on Xbox, with further details on that available soon. Virtual Reality (VR) support is also on the way, which will make both the experience in general and the training possibilities even greater.
Aircraft in Microsoft Flight Simulator 2020
Microsoft Flight Simulator 2020 boasts an impressive list of aircraft. We're thrilled to see that the Diamond DA40 aircraft that we train with has been included, along with the Cessna 172. The cockpit environments are highly realistic and detailed, which makes this program even more valuable for flight training.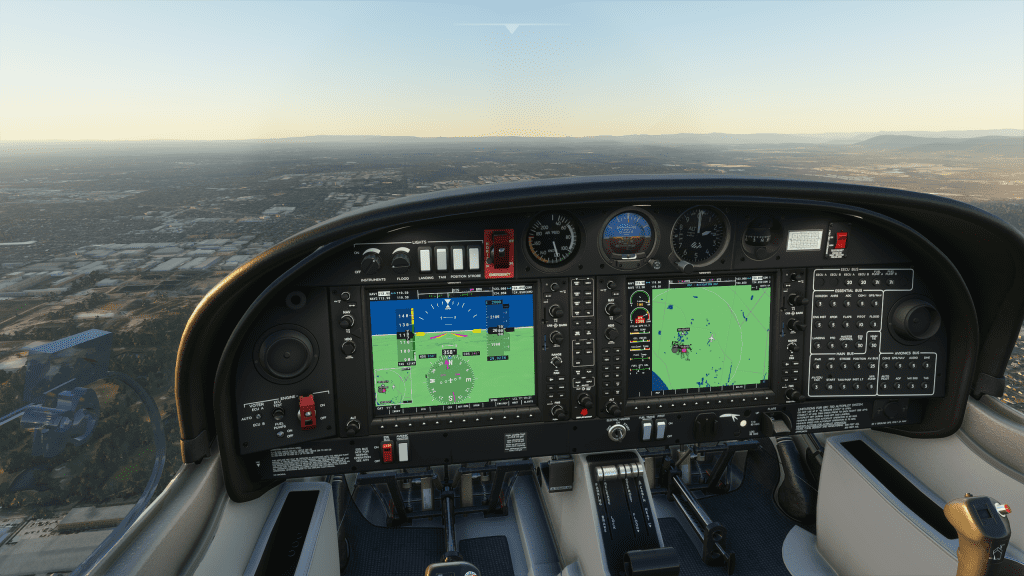 For the more adventurous, you can take the controls of a Pitts Special aerobatics aircraft. Or how about a Boeing B787 Dreamliner? For a full list of aircraft, check out this article https://www.tomsguide.com/news/microsoft-flight-simulator
Airports & Environments
Now let's talk about airports, because this is where it gets REALLY impressive. You can take off and land from over 37,000 airports around the world. What excited us the most was that the airport list includes our very own Moorabbin Airport (YMMB) in Melbourne.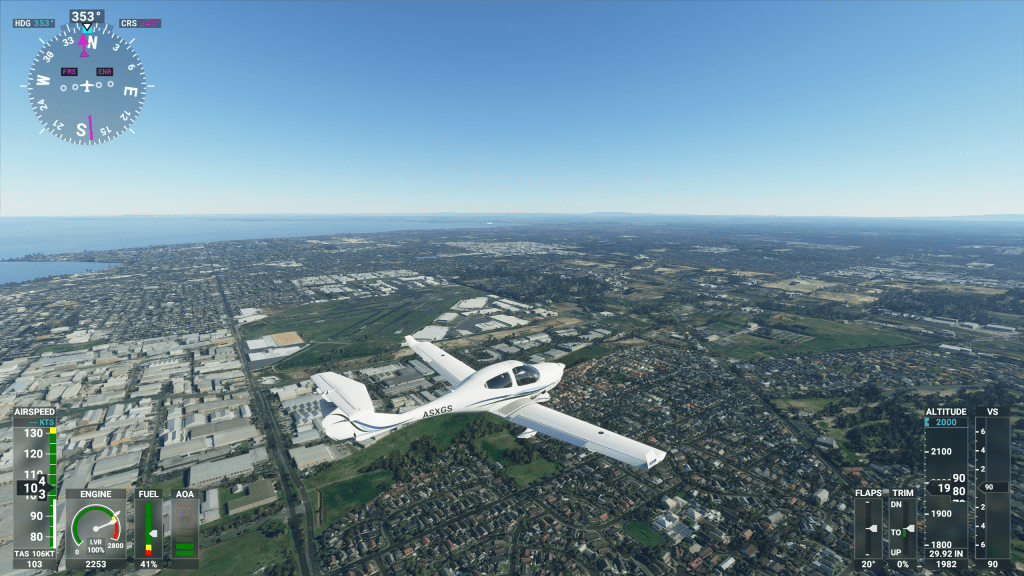 The level of detail for airports and their surrounding environments in Microsoft Flight Simulator 2020 are a sight to behold. Of course, the weather effects are also exciting. You can fly in a full range of light and visibility conditions across day and night. Weather has a significant and highly realistic impact on the performance of your aircraft (including turbulence).
Check out this awesome video of a Melbourne City Orbit flight from YMMB in a Diamond DA40.
Using Microsoft Flight Simulator 2020 For Flight Training
To give you the best information on exactly how Microsoft Flight Simulator 2020 can be used for your actual flight training, we asked Learn To Fly Flight Instructor David Marien:
"I find flight simulators extremely useful, particularly for maintaining existing skills. I personally use them to practice my instrument approaches and approach plates, briefings and instructing methods. Students can use a simulator to revise and perfect processes and checks for manoeuvres they have already learned with their instructor in an actual aircraft. Circuits, practice forced landings and precautionary search are all excellent examples of procedures where frequent practice on an advanced simulator is highly beneficial to training. Flight simulation also allows you to keep the pilot mindset active until you can return to real flying. Until then, Microsoft Flight Simulator 2020 is a highly realistic and highly valuable flight training tool"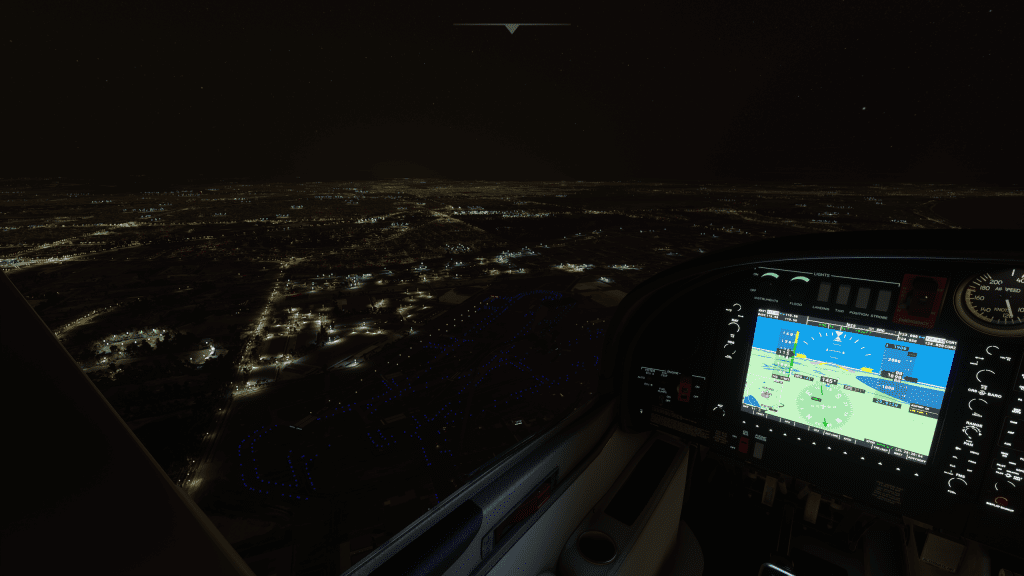 Take Your Flight Training To The Next Level Online
With the COVID-19 pandemic still affecting life, we have no guarantees on when flight training will be back to normal. For our overseas students in particular, there are doubts over exactly when it will be possible to travel to Australia for flight training.
We have been working hard to develop our state-of-the-art Online Student Portal, which allows students to continue their training at a level not yet offered by any other flight schools in Australia. We are Australia's first flight school to adopt the hi-tech V360E virtual cockpit procedural training platform. RPL, PPL, CPL and Airline Pilot Interview theory course can now also be completed online.
When you combine the training available on our portal with a highly realistic flight sim like Microsoft Flight Simulator 2020, there are many opportunities to both keep your skills sharp, and advance your training even further from the comfort of your own home.
To find out how our online training options can help you, please email [email protected] or visit https://drift.me/learntofly/meeting to book a meeting and school tour.