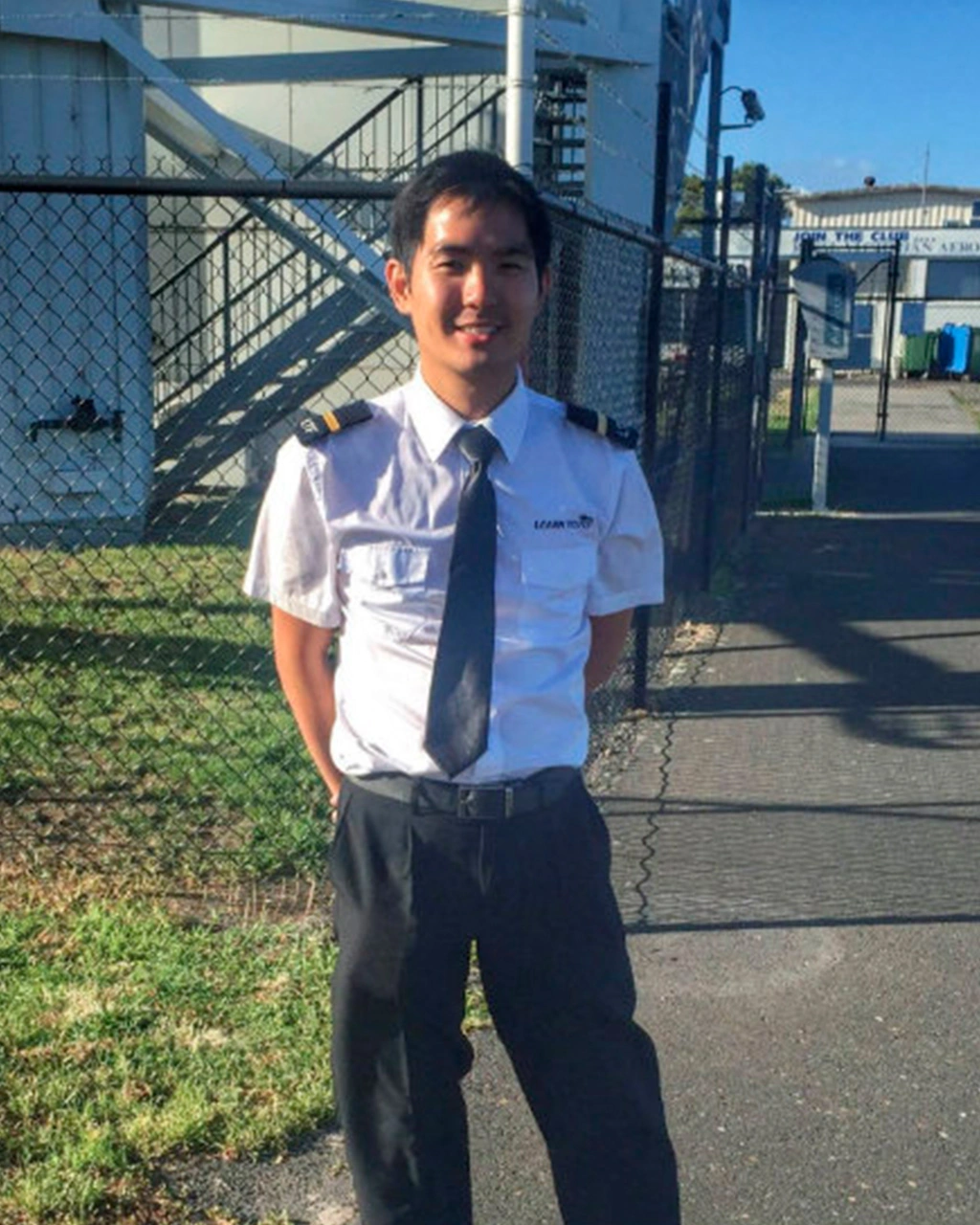 August 12, 2018
Sharing Experiences: How I Passed My Singapore Airlines Cadet Pilot Interview
We love sharing experiences here at Learn To Fly. Shaun Goh has just passed his Singapore Airlines Cadet Pilot Interview after completing our highly successful Future Cadet Pilot Program (FCPP).
About Shaun
Firstly some background about me – I got interested in aviation about 3 years ago (2015). Prior to that, I had absolutely no background on aviation at all, no flying experience, no education, nothing. What sparked my interest was a rather chance encounter while I was working full time 3 years ago. Back then, I was working full time at my family's business where we run a car workshop.
One of our customers happened to be a pilot from Singapore Airlines. I managed to speak to him for a bit while he was waiting for his car to be serviced. He sparked my interest in aviation. After he told me that Singapore Airlines was actively recruiting, I immediately had the thought of trying it out.
However, one thing that did come to mind for me is that there is a rather lengthy bond, 7 years from after your graduation from training. Now I know some people might think it is a small price to pay for sponsored training, but from what I gathered, most people do not realise this before applying. Are you really suited for flying, and can you meet the airline's strict standards of training?
Singapore Airlines Cadet Pilot Program and Interview
I thought about if I was the interviewer and a candidate told me he is passionate about being a pilot but has never flown a plane before. It does not really sound believable or convincing, does it?
So I thought it wise to see if I was suited to fly first. After all, even if I did manage to get in, what if I got chopped halfway during training? It is a very real thing and it is still happening now. I have witnessed a few cadets being chopped as they are unable to handle the flight training.
Just for your info, for Singapore Airline's cadetship, you have to complete ground school in Singapore first for 6 months. Only after passing the 14 ATPL papers will you then be sent to Jandakot in Perth to start flight training. There is a waiting period before being sent to Jandakot as well and it can range from 3 weeks to 2 months. So imagine if you are not able to handle the flight training and get chopped halfway through the course. It is not only a waste of your time, but it is also a wasted opportunity. This is why preparation is important.
Prior Flying Experience Is Important
In fact, in the first week when I reached Jandakot, the assistant Chief Flight Instructor (CFI) asked all of us who has the prior flying experience and pointed out that those with experience have a huge advantage over those who do not. This is because the school has strict limitations on the number of hours you can fly under training. It will not allow for multiple repeats. One major hurdle for many people is the first solo, and with prior flight training you can easily pass this.
My Singapore Airlines Cadet Pilot Interview Preparation
Okay, enough about the gloomy stuff. On to the preparation on how I got in.
The first thing I did was to book a simulator session at the now-defunct SG Flight Simulations (Airbus A320), and also one at Flight Experience Singapore (Boeing 737). The experience I had at both these simulators was enlightening, but it was not really as beneficial as I thought as I did not really have any idea what was going on and what I was doing. I thought about what I should do next. By coincidence, I chanced upon the Learn to Fly advertisement on Facebook. I was immediately attracted to it when I read about their Future Cadet Pilot Program (FCPP).
Not only did it offer flight training at a cheaper cost, but what really attracted me was the Airline Interview Coaching Session with one of the Senior Captains from a renowned international airline based in Asia – Darren Mcpherson. Darren has been an interviewer for cadets at his Airline before. He provided me with the much-needed feedback I required for my preparation for the interview. He was a great help to me – I had even gone through a few skype interview sessions with him before my actual SIA interview.
During my time in Melbourne, I must say that I enjoyed the flight training thoroughly. The instructors are friendly and helpful, and the planes are maintained well, despite the fact that it is cheaper than other general aviation schools. I made lots of new friends with similar goals, and we all helped each other out. There were a few hiccups here and there, but no one is perfect, and if you are considering enrolling in a flight school, I must forewarn you to adjust your expectations. Even with that said, the school manager is a very hardworking person and I am thankful that he was able to make arrangements for me to complete my training in 1.5 months as I was on a tight schedule.
Areas of Knowledge
I only applied to SIA after I came back from Melbourne. I prepared myself by reading up on the following:
– Air crash investigations – Ones such as Air France 447 and Air Asia 8501 which were pretty prominent cases at the time
– Latest news regarding SIA (destinations, new products, and so on)
– What the MPL program was all about
– Watching the video Inside Singapore Airlines by National Geographic
– Reading up about crew resource management
– Learning about incidents involving SIA planes (Herald is a good source)
– Reading up on SIA annual reports and shareholder reports to see how the company is doing
– Reading up about the fleet of SIA (plane models, engine name, maximum thrust, maximum endurance, max takeoff weight)
– Revising on what I had learned at learning to fly (aerodynamics, principles of flight, landing and crosswind procedures)
– Preparation for the HR side of questions, such as what are my strengths and weaknesses, examples of situations when I demonstrated leadership, problem-solving
– Working on a good introduction
The last point is especially important as the interview process is very fluid. They can really ask you about anything if they want to. Why a good introduction is important is because how the interview proceeds will depend on how you do your introduction. For me personally, both my initial and final interviews were very focused on my experience in Melbourne at Learn to Fly. This made it somewhat slightly less intimidating for me. It was more of a sharing session rather than a hard grilling compared to other interviewees.
Moment Of Truth
After completing the final Singapore Airlines Cadet Pilot interview, I got the news the very next day. Fortunately for me, I was selected. I was happy and at the same time grateful to have been given this opportunity. When I left Melbourne to return to Singapore, I remember feeling sad as I was unable to complete my navigation training. Now that I am given another chance to do so, I will cherish this opportunity.
For those of you who require more info on the application process to Singapore Airlines, the Hardwarezone Forum is a good resource. I read all of the pages of it. Also, some other good resources are Ace The Technical Pilot Interview by Gary V. Bristow and Flying The Big Jets by Stanley Stewart. I read both of these as well.
Thank you for reading. I wish you all the best in your application. Disclaimer: In no way am I representing the company. I am just sharing my personal experiences which may differ from person to person.
Captain Darren McPherson from ACS – Aviation Consulting Services is our specialist airline interview consultant. He runs our highly successful airline interview courses, which includes the Future Cadet Pilot Program (FCPP) and Airline Interview Coaching Session.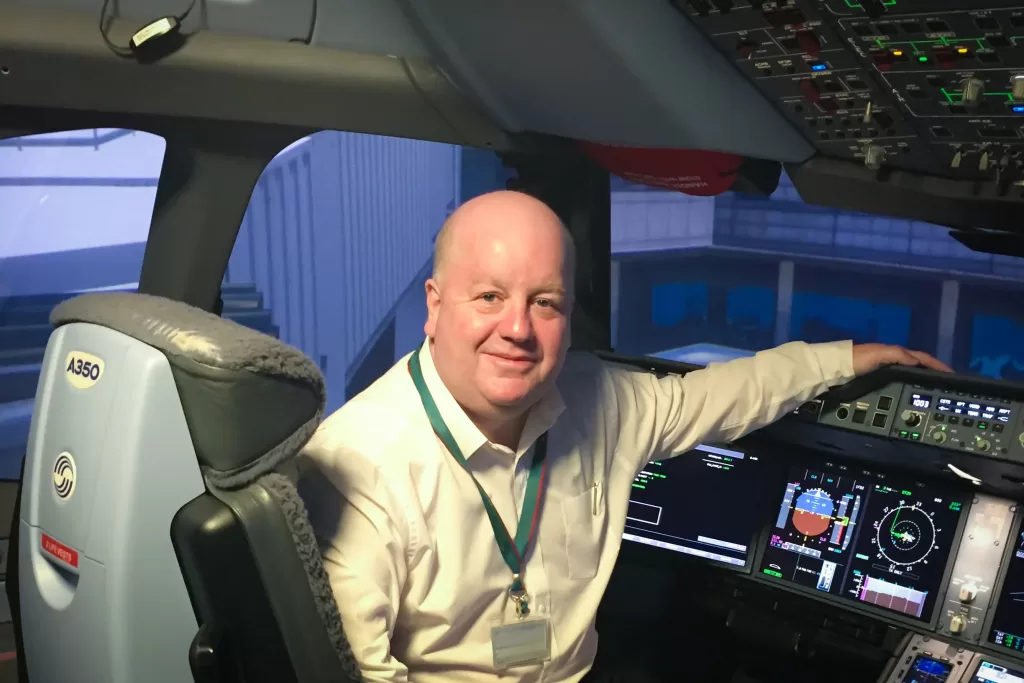 For further information or to register your interest in our airline interview preparation courses, email [email protected] or visit https://drift.me/learntofly/meeting to book a meeting and school tour.