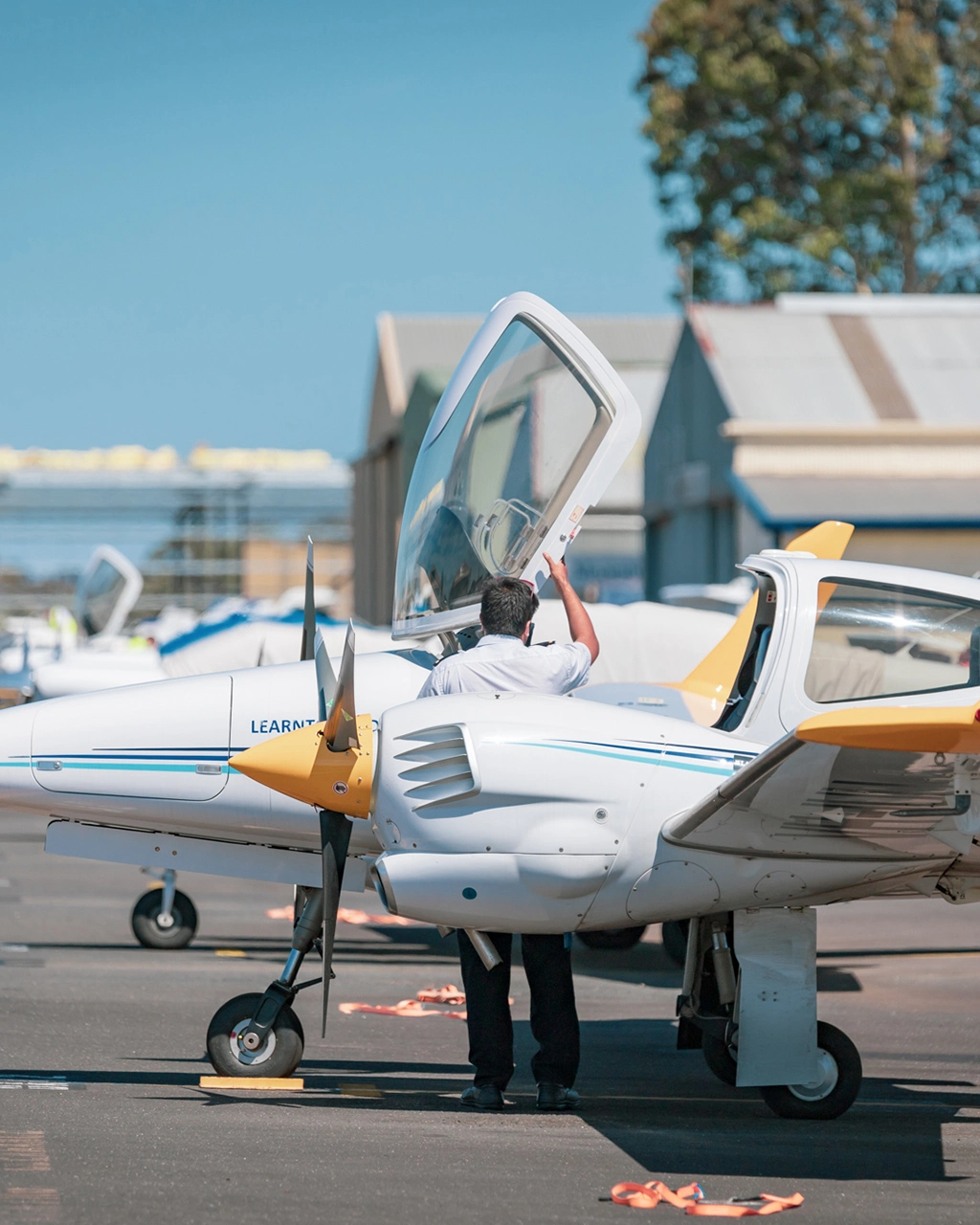 April 05, 2018
Learn To Fly Becomes The First Diamond DA42 Flight School In Victoria
We are proud to announce that we have ordered the Diamond DA42 aircraft, making us the first Diamond DA42 flight school in Victoria, Australia. The DA42 is an elite twin-engine aircraft equipped with a Garmin G1000 avionics system, produced Diamond factory in Ontario, Canada.
The DA42 will be the first new major multi-engine aircraft type introduced into LTF's fleet since we started flying the Piper Seminole. This acquisition provides us with the ability to replace our older, less efficient aircraft and deliver better quality training. We believe students should have as many options as possible when it comes to flight training.
Training at a Diamond DA42 flight school in Victoria has many benefits for students. Here are our top five reasons why you should train in a DA42!
1. Amazing Specs & Performance
The twin-engine Diamond DA42 truly is a next-generation aircraft – it combines all the newest innovations to create a capable, robust aircraft that turns heads. The DA42 boasts carbon fibre construction, FADEC controls, glass cockpit with Garmin G100, and a 1000 nautical mile range.
There are very few planes that perform well enough to fly comfortably across the Atlantic at a lower altitude as well as through varied terrain. The Diamond DA42 does that in its sleep.
You will get to enjoy every moment flying, thanks to the panoramic wrap-around canopy and generous rear windows.
2. Advanced Avionics
The Garmin G1000 avionics system is complimented by several avionic options. These can suit almost any need and are usually only available on much more expensive aircraft. The advanced avionics and day and night weather capability offered by the aircraft means that a full variety of flying experiences await.
3. Safety
At Learn to Fly, safety is our priority. It's only fitting that Diamond aircraft has one of the strongest safety records of any light aircraft in the general aviation industry today. Furthermore, aspiring airline pilots and private pilots alike can enjoy the impressive cross-country performance and safety of the DA42 twin-piston without the additional costs often associated with having a second engine — fuel, maintenance, etc.
4. Environmental Innovation
The DA42 is powered by with eco-friendly, fuel-saving and powerful engines. These engines have far less fuel burn than conventional engines. This dramatically reduces the flying costs for students.
5. Obtain Your Multi Engine Class Rating or MECIR
Thanks to the Diamond DA42, those hoping to become airline pilots can gain considerable experience with similar flight approaches, procedures, and conditions similar to those encountered by light jets and turboprops.
This makes the DA42 one of the best aircraft options when pursuing a Multi Engine Command Instrument Rating especially.
Learn To Fly Is The Only Diamond DA42 Flight School In Victoria
The purchase represents a new chapter for LTF, with the DA42 becoming a valuable addition to our fleet. It will allow students to complete their Recreational Pilot Licence (RPL), Private Pilot Licence (PPL), and Commercial Pilot Licence (CPL) training on the Diamond DA40 and then smoothly transition onto the DA42 for their multi engine training.
We will be ordering more Diamond D40 aircraft and another Diamond DA42 this year. As our flight training fleet expands, so does our capability to train the next generation of pilots.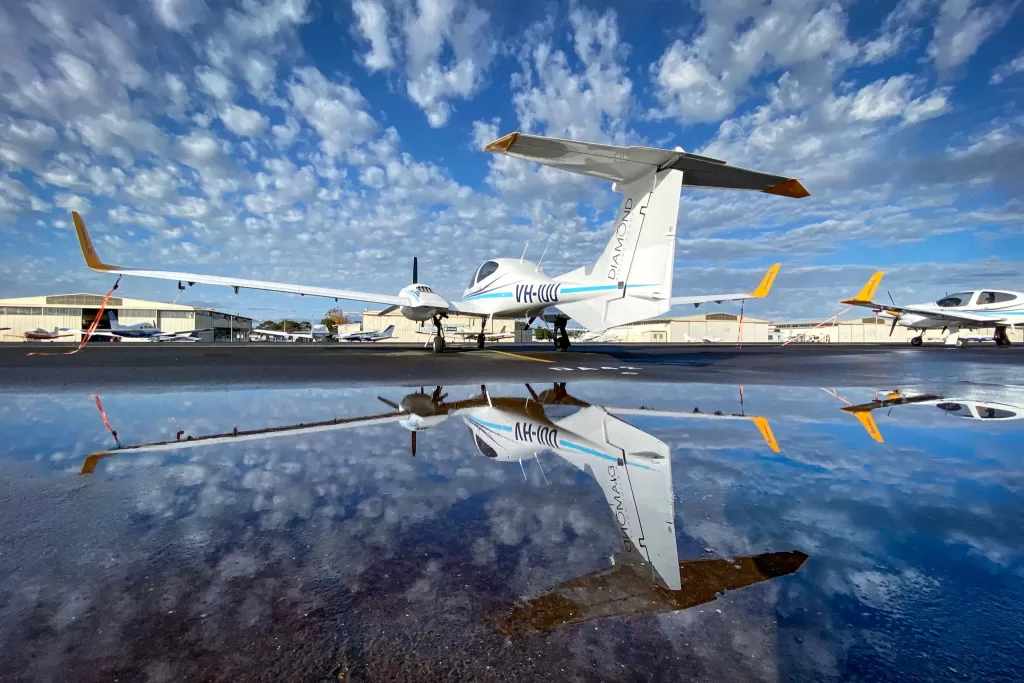 Want to learn more about flying with the only Diamond DA42 flight school in Victoria? Email [email protected]. You can also visit https://drift.me/learntofly/meeting to book a meeting and school tour.