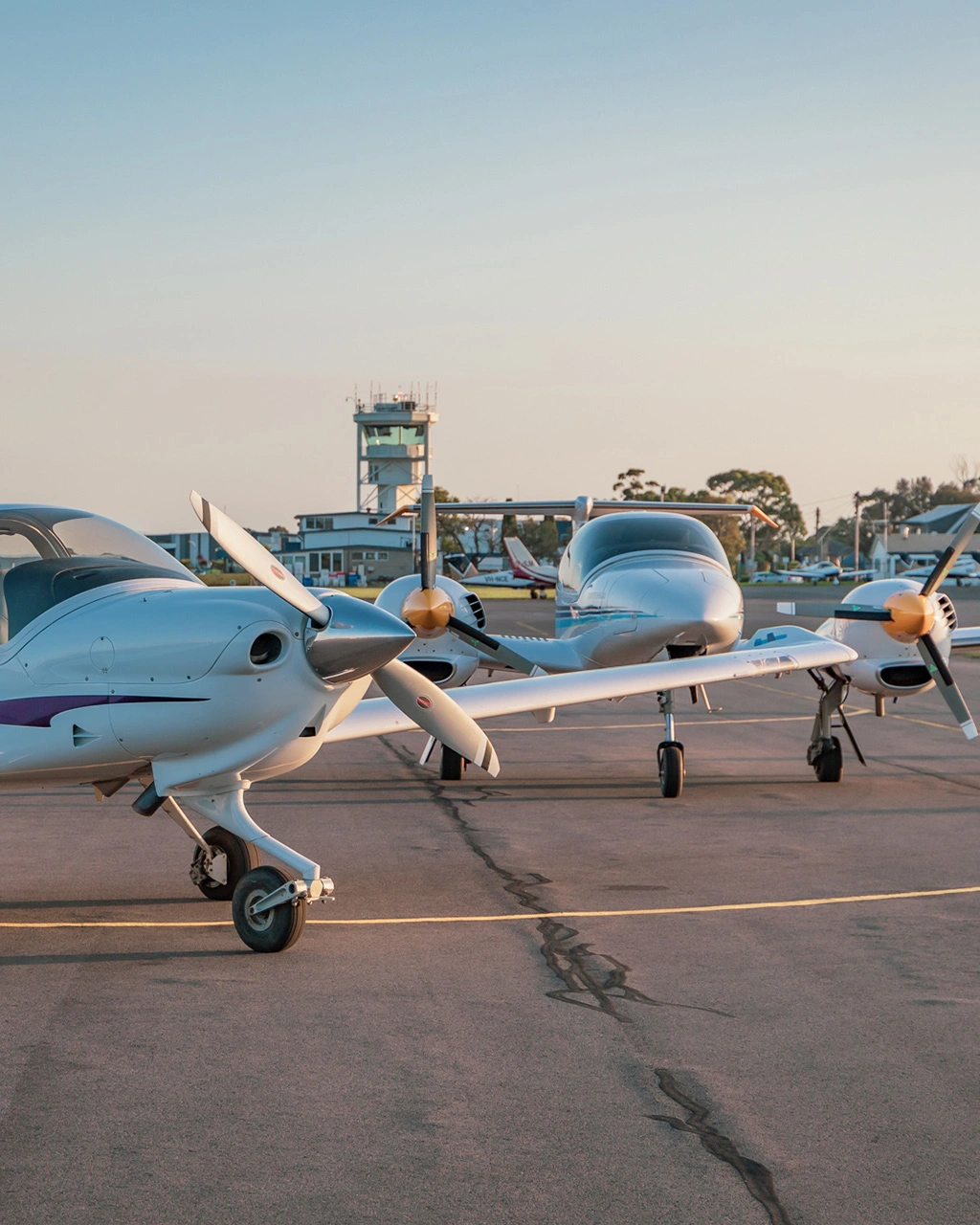 August 08, 2021
Why Should You Do Your Flight Training With Learn To Fly Melbourne?
Welcome to Learn To Fly Flight Training. Our goal is to make your pilot journey as simple as possible, so you focus on the enjoyment of flying. We train professional pilots, and pilots who just want to fly recreationally. We have a huge range of courses available, from beginner programs all the way through to obtaining your Commercial Pilot Licence. In addition to this, we have advanced ratings and endorsements, and even airline interview preparation.
But there are plenty of flight schools out there. So, why should you choose Learn To Fly for your flight training?
Innovative Training with CASA Part 142 Accreditation
We are constantly innovating our Learn To Fly flight training model to provide students with flexibility, and more opportunities to learn. Embracing modern technology, we utilise modern flight simulation, and the theory components of many of our courses can now be studied online. Our Moorabbin Airport training base facilities are state-of-the-art, enhancing your learning experience.
In addition to this, our modern online portal allows students to track their course progress and access essential course materials and content from wherever they are, including 360 degree virtual cockpit environments.
As a CASA Part 142 accredited flying school, we are able to offer integrated training syllabus. This means that you can study your theory and practical flight training concurrently. Integrated training saves you time and allows you to reach your flying goals faster. It also saves you money, as integrated training can be offered GST-free.
Our training model is goal focused, whether you want to fly professionally or for fun. If you are hoping to work as a pilot, our aviation training and career specialists can customise your training to suit your career goals.
Emphasis on Safety
At Learn To Fly Melbourne, safety is and always will be our number one priority. A cornerstone of our operation is to ensure that we maintain a positive and transparent safety culture.
A part of the safety culture at LTF is the acknowledgement that flight training does involve risk. It is therefore vital that students and instructors alike are well educated about these risks, and the processes involved in risk minimisation. Our support team includes dedicated Safety Managers that oversee all aspects of our operation.
This focus on safety has been present since the school's founding, and its importance only grows as we continue to expand.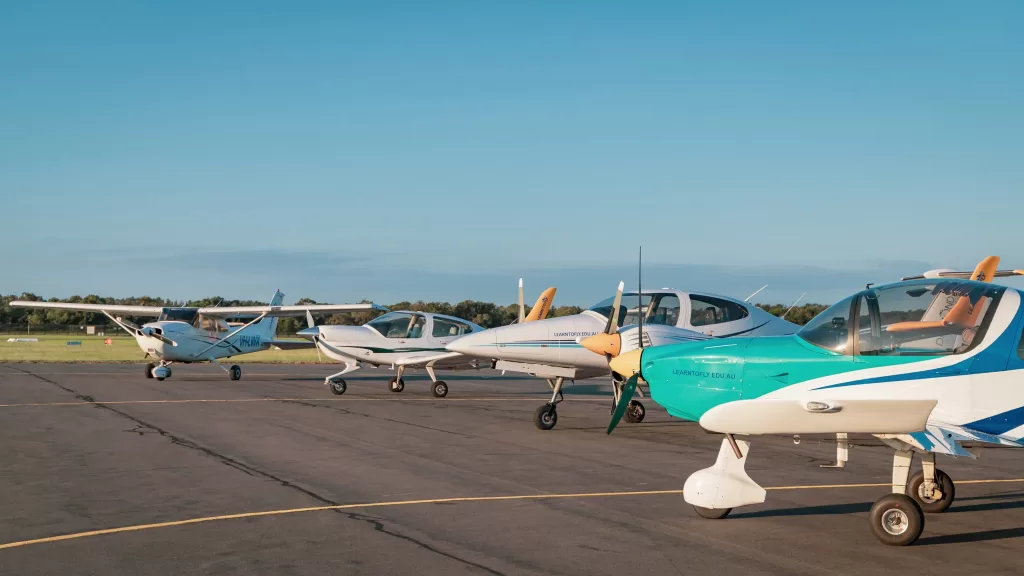 Modern Aircraft Fleet and Flight Simulators
Learn To Fly's aircraft fleet provides students with a range of options for most of our flight training courses. We are the only flight school in the state of Victoria offering training in modern glass cockpit Diamond aircraft, and our fleet includes single engine Diamond DA40s as well as twin-engine Diamond DA42s.
The sporty Sling 2 is a fantastic beginner aircraft, and we operate the largest fleet of these in Australia. We also offer more traditional aircraft with analogue avionics like the classic Cessna 172 and Piper Seminole. In addition to this, we have an A22LS Foxbat for RA-Aus programs, and a Super Decathlon for aerobatics, spinning and tailwheel training.
All of our aircraft are stringently maintained in line with our safety policies. We have our very own maintenance hangar located next to our main training facility.
We have a range of simulator options, and integrate flight simulation into our innovative training model. Alongside our state-of-the-art Alsim AL42 (Diamond DA42) and TRC 472 (Cessna 172) full cockpit synthetic trainers, we have a full motion Xplane simulator with aircraft controls and Garmin avionics.
Professional Experienced Instructors
The best instructors bring out the best in you. Our Learn To Fly flight training team is highly experienced, with a diverse range of aviation backgrounds from multiple countries. We have Grade 1, 2 and 3 instructors, as well as instructors certified to teach a huge range of additional ratings, endorsements and advanced training endorsements. In addition to this our team includes in-house Flight Examiners. This means that you can complete many of your flight tests on-site.
Experience has shown us that student pilots find the process of completing their training and entering the aviation industry difficult. Our support staff includes aviation career specialists who can guide you on your pilot pathway beyond graduating from your training, and even assist with airline applications.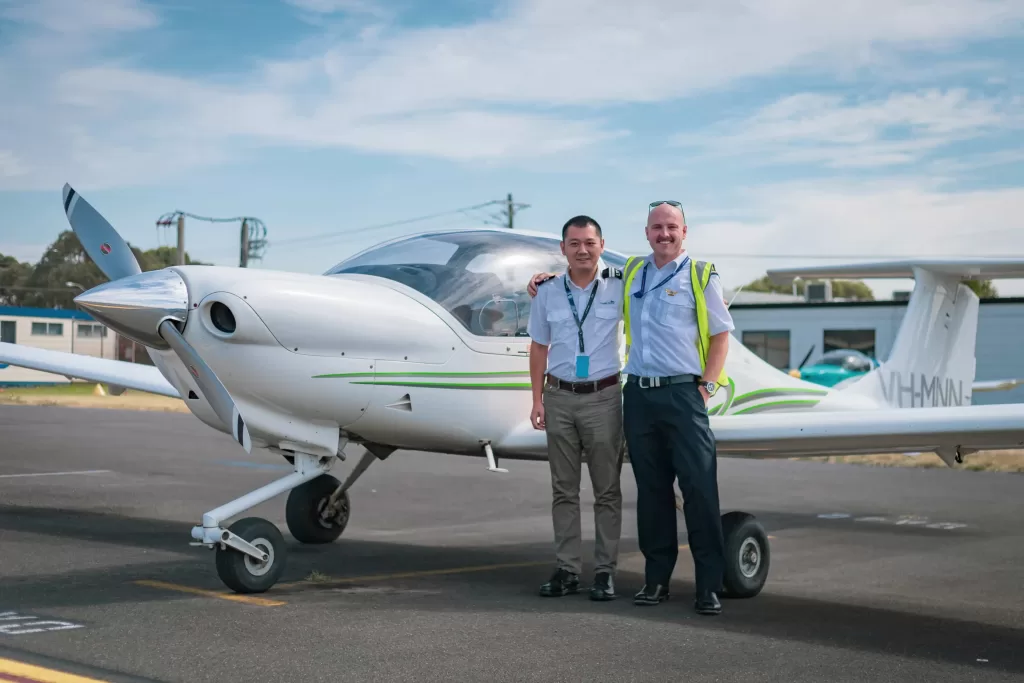 Airline Interview Specialists
Want to know the secret weapon for success in airline interviews? It's us. We have a range of programs specifically developed to help you not only prepare for airline interviews, but to then pass them with flying colours.
Airline Check and Training Captain Darren McPherson from ACS Aviation Consulting Services is our aviation career specialist. His airline interview preparation programs are highly successful, helping hundreds of pilots to be accepted into wide range of airlines around the world. Our success stories have joined their new airlines at Cadet level as well as First and Second Officer direct entry roles.
International Flying School
Learn To Fly is an international flight school that offers flight training in Melbourne, Singapore, Hong Kong and Shanghai. Our innovative training model means that we are able to offer distance learning options on a broad range of courses. This makes our reach truly global.
Our home training base is located Melbourne's Moorabbin Airport, one of Australia's busiest airports with >250,000 aircraft movements per year. This makes it an excellent place to learn. Our student pilots are able to master a greater scope of experience than at smaller aerodromes.
In addition, we have partnered with airlines based in a number of countries. This offers global career options to our students and graduates.
To find out more about Learn To Fly Flight Training, email [email protected]. You can also visit https://drift.me/learntofly/meeting to book a meeting and school tour. Click below to subscribe to our YouTube channel for regularly updated flying lessons and flight training content.