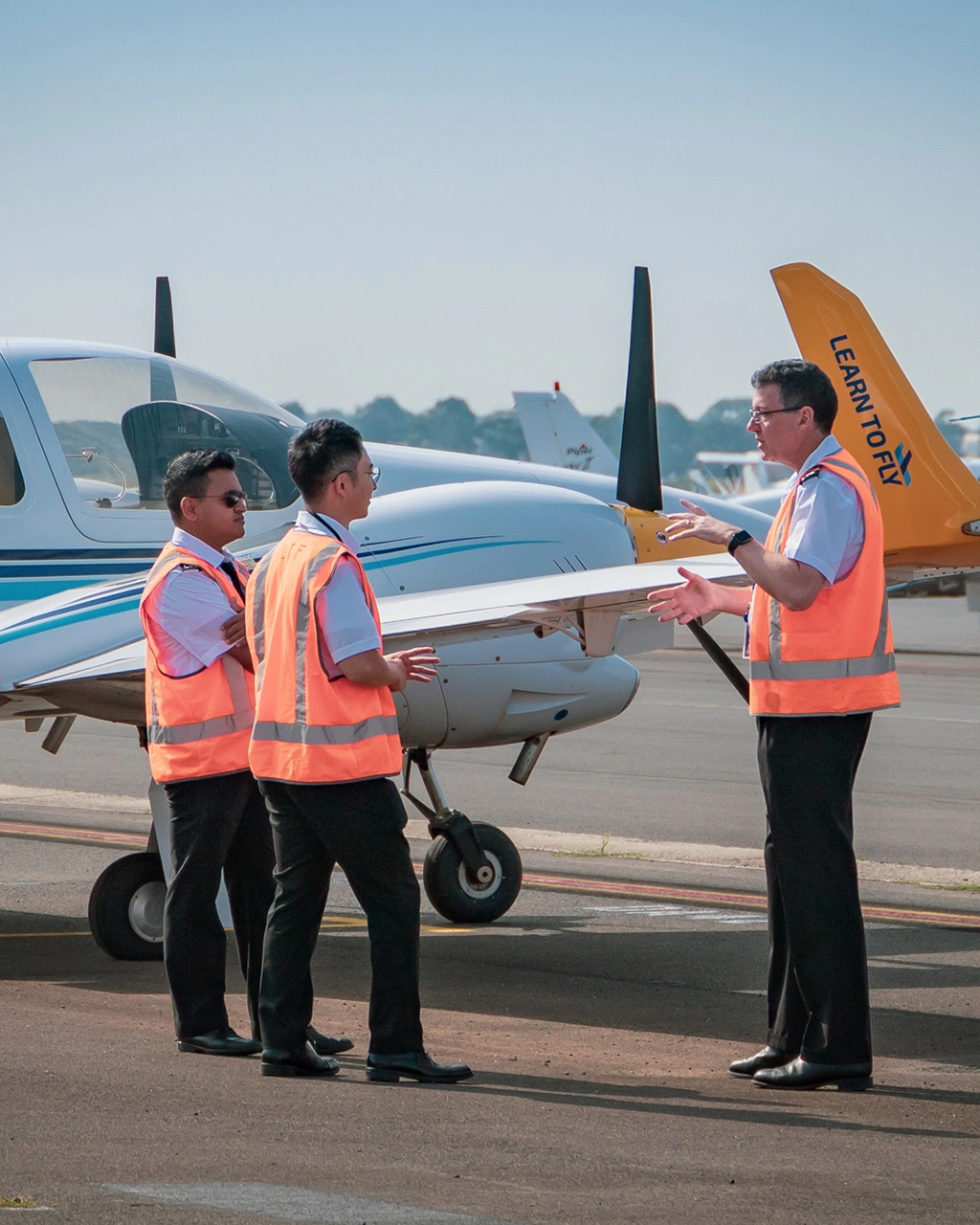 September 16, 2021
Learn To Fly Student Life: Starting Flight Training in Melbourne
So you've made the decision to learn how to fly! It's a decision you won't ever regret. Flying is a wonderful experience, and knowing how to pilot an aircraft is an amazing skill. But the learning journey itself is something that you should enjoy, and choosing the right flying school makes all the difference. Our students love flying with us, and so we thought we would give you some insight into Learn To Fly student life.
This blog looks at your first day, when you arrive at our Learn To Fly Melbourne training base.
Arriving at Learn To Fly Melbourne
Do you remember your first day at school, or at a new job? New place, new people, feeling a little unsure? As you get older, 'first days' get a little easier, but they can still be daunting.
On your first day when you arrive, you'll be greeted by our HR team who will welcome you and take you through our enrolment procedures. They'll show you around our state-of-the-art facilities and give you a bit of information about Moorabbin Airport and the surrounding area.
We're lucky to have a lot of great retail, food and transport options available nearby. This makes things a lot easier, especially if you are new to Melbourne. We have a lot of international students, and many of them have only just recently arrived in Australia. Having some local knowledge really helps, and this is your opportunity to ask about anything you need to know.
You'll be spending a lot of time at LTF's training facility while you become a pilot, so we want you to feel like this is home. Learn To Fly student life starts the moment you step through the door!
Meeting Your Flight Instructor
Having the right flight instructor is so important. The right instructor will bring out the best in you, and make your flight training journey enjoyable right from the start. Flight instructors are as much a part of Learn To Fly student life as the students themselves.
Our LTF instructor team has a huge amount of flying experience, from diverse backgrounds around the world. We have Grade 1 instructors through to Grade 3, as well as instructors with specific skill and knowledge areas such as IFR training, multi-engine training – even down to aerobatics and formation flying.
Just as important as flying knowledge and experience is an instructor's ability to connect with you. Everybody has different learning styles, so you need an instructor that you can connect with. At LTF you will be allocated a primary instructor and a secondary instructor to look after you and your training progress. But if it turns out that there's another instructor that may be better suited, our large team means that you'll have the opportunity to change.
On your first day you will meet your primary instructor, and they'll have a chat to you about your flight training journey. They'll show you through the features of our online student portal, and how our training model works – including our huge range of online training options.
Moorabbin Airport and the LTF Flight Training Fleet
There's a lot to learn about the airport you will be training at, and Moorabbin Airport is quite complex. With a complex taxiway and runway layout, high aircraft movements, and ATC tower, there's definitely more to learn here than at many other aerodromes.
Whilst this may seem daunting at first, it's actually going to be a huge benefit to your learning. And don't worry, your flight instructor has got your back! On your first day they'll spend time going over the layout and procedures with you. Of course, you'll learn more in your first lesson.
The LTF flight training fleet has a great range of modern and traditional aircraft. This means you can choose between learning on analogue instruments or in a glass cockpit aircraft with advanced Garmin avionics and screens. If you are beginning your Recreational Pilot Licence (RPL) training, you can choose between the sporty Sling 2, the modern Diamond DA40, or the classic Cessna 172. We also have the A22LS Foxbat for RA-Aus RPC training.
It's likely that you will have already chosen which aircraft you are going to fly before you start, but it's good to know that you can always change throughout your training.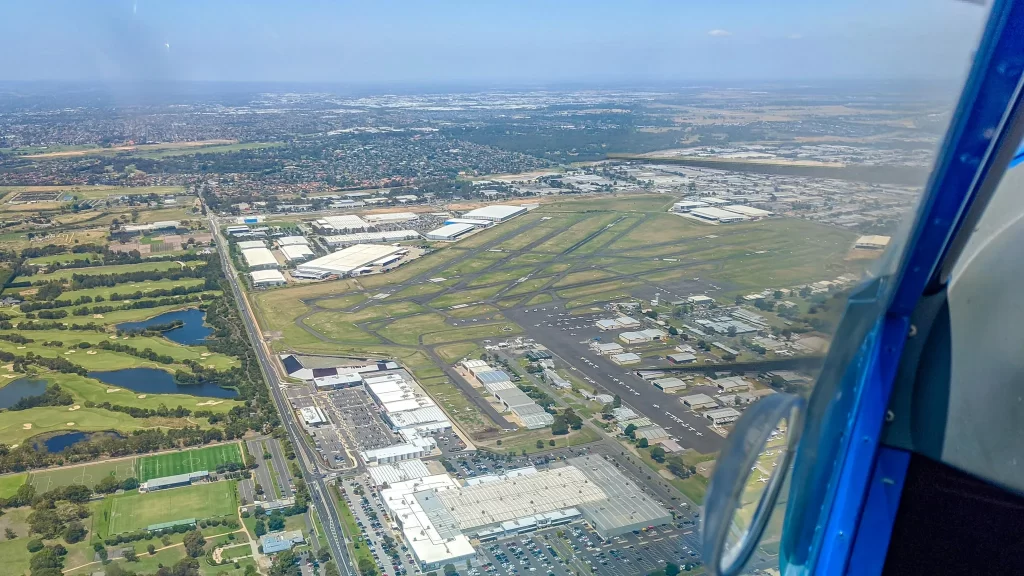 Your First Flying Lesson
Do you want to know what the BEST part of Learn To Fly student life is…? That's really easy. It's FLYING!
When you start flight training, your first lesson will be Effects of Controls and Straight and Level Flying. Your instructor will brief you in one of our briefing rooms, before showing you how to pre-flight check your aircraft. And then it's time to head towards the runway, and begin your love affair with the sky!
Student Culture at Learn To Fly
One of the things that we are really serious about – other than safety of course – is ensuring that we create an inclusive learning environment, and a just culture. What that means is that we engage in open and honest conversations at all levels, from our students all the way up to our CEO and Chief Flying Instructors.
Our students and our flight training team support each other, and we have seen many fantastic friendships form over the years. Learn To Fly student life is a lot of fun, and we can't wait for you to be a part of it!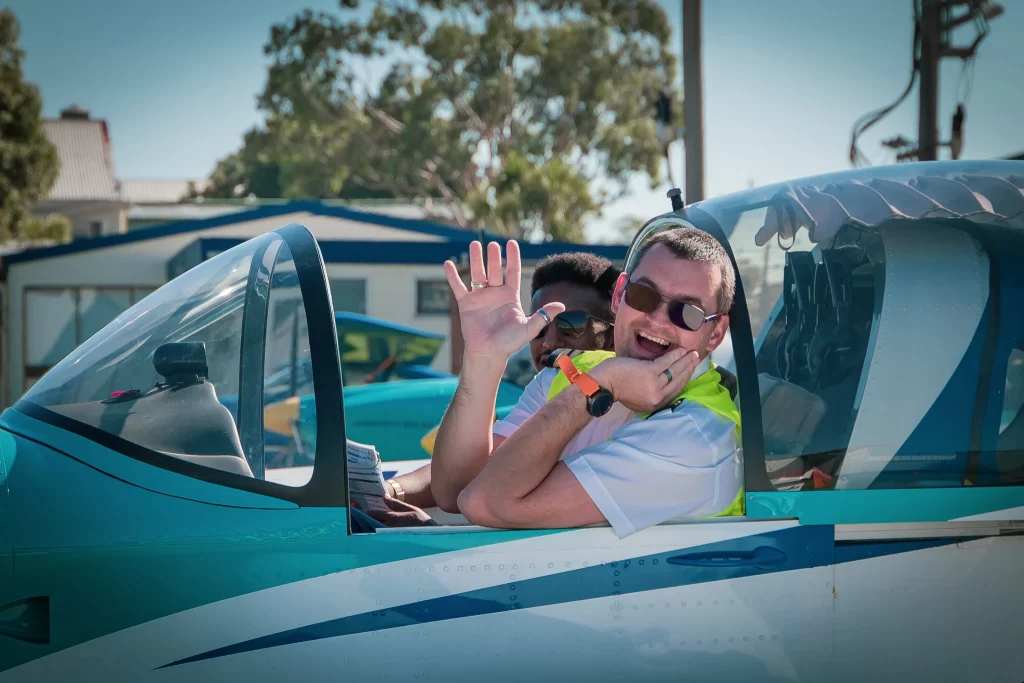 If you are interested in finding out more about our learning to fly with us, email [email protected] or visit https://drift.me/learntofly/meeting to book a meeting and school tour.