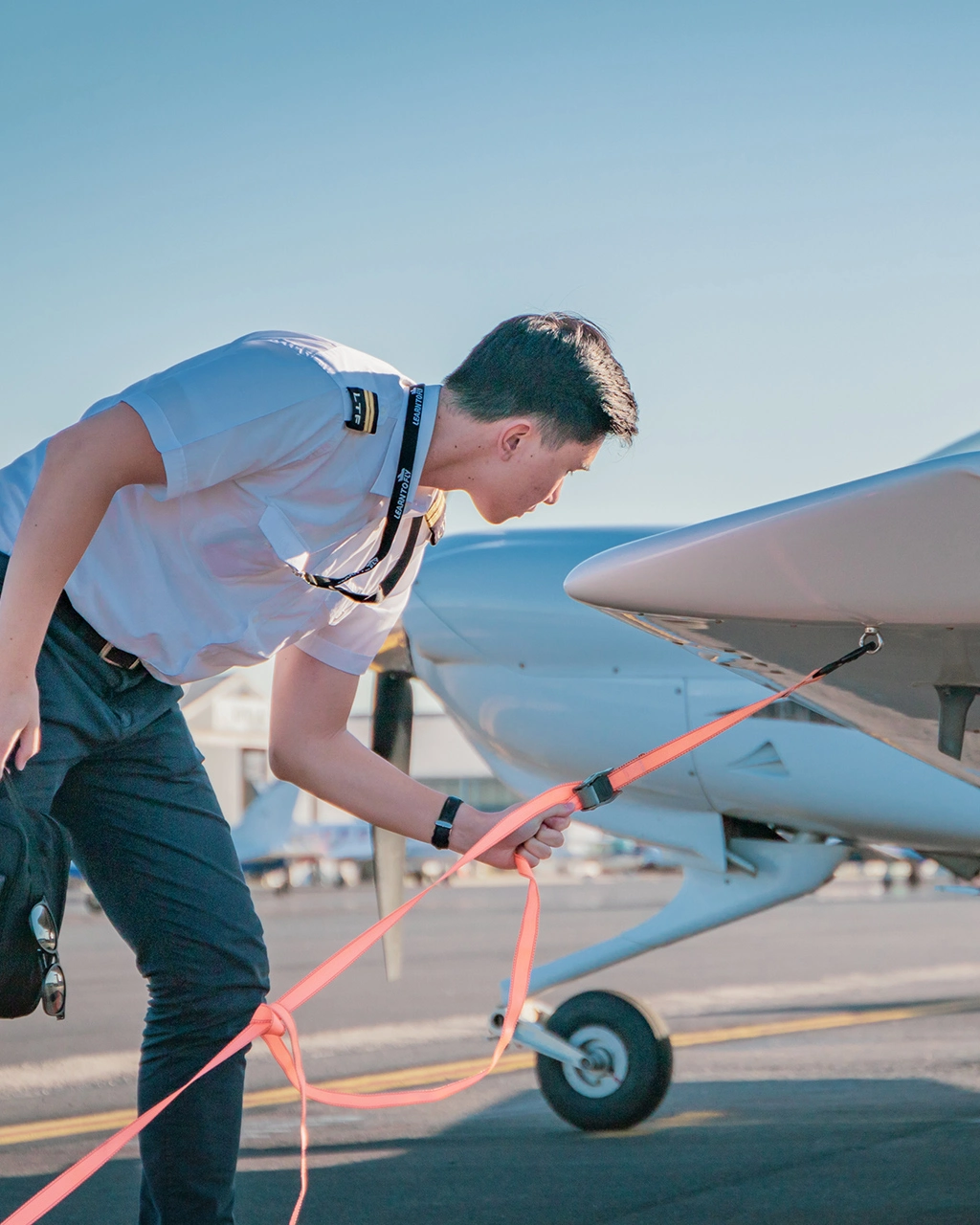 April 13, 2021
Pilot Job Guarantee Program: Are You Ready For Take-off?
The Learn To Fly Pilot Job Guarantee Program is your pathway to the runway, clearing your aviation career for take-off. Successful applicants are guaranteed a Flight Instructor role and at least 300 flying hours. This means that you'll be ready to step into a career as a commercial pilot.
But how does the LTF Pilot Job Guarantee Program work, and are you eligible to apply? We will answer those questions and more in this blog. We will also chat to Chun Ki (Peter) Cheung, our Pilot Job Guarantee Program graduate, to learn about his story and hear how he is going in his Flight Instructor role.
About the Learn To Fly Pilot Job Guarantee Program
Eligibility: To be eligible for the Pilot Job Guarantee you must be between 18 and 35 years old. You must have little to no previous flying experience. You will also need to meet the English proficiency and CASA medical requirements.
Process: Accepted candidates will progress through CPL training (which includes RPL and PPL as well). You will then complete a Flight Instructor Rating (FIR). Following that, you will be able to start work as a Flight Instructor at Learn To Fly.
Your Pilot Career: Whilst we guarantee that you will at least pass 300 flying hours whilst working as a Flight Instructor at LTF, it doesn't end there. There are many options to widen your career choices by completing a range of ratings and endorsements as you go. You could choose to upgrade your instructor status. Or you could look at some of our Airline Interview Preparation courses and start getting ready for airline applications.
Click here for more detailed information on the Pilot Job Guarantee Program, including full eligibility requirements.
Why Apply for the Learn To Fly Pilot Job Guarantee Program?
With the recent global COVID19 pandemic, the job landscape for pilots especially has become far more difficult to navigate. The industry will bounce back, but when will that be? The requirement for flight training will rapidly expand in the coming years. However, this still doesn't guarantee everybody a job as a Flight Instructor when they finish their training.
The Learn To Fly Pilot Job Guarantee Program allows you to bypass that crucial first worry of wondering whether you can get a job when you finish CPL training. As you grow your skills, knowledge and flight hours as a Flight Instructor while working with LTF, you will find yourself in greater demand as a commercial pilot.
Of course, training and working with us means that you will also have access to our state-of-the-art facilities as well as our comprehensive and modern aircraft fleet, and our team of highly experienced Flight Instructors. This gives you the best start to your career possible!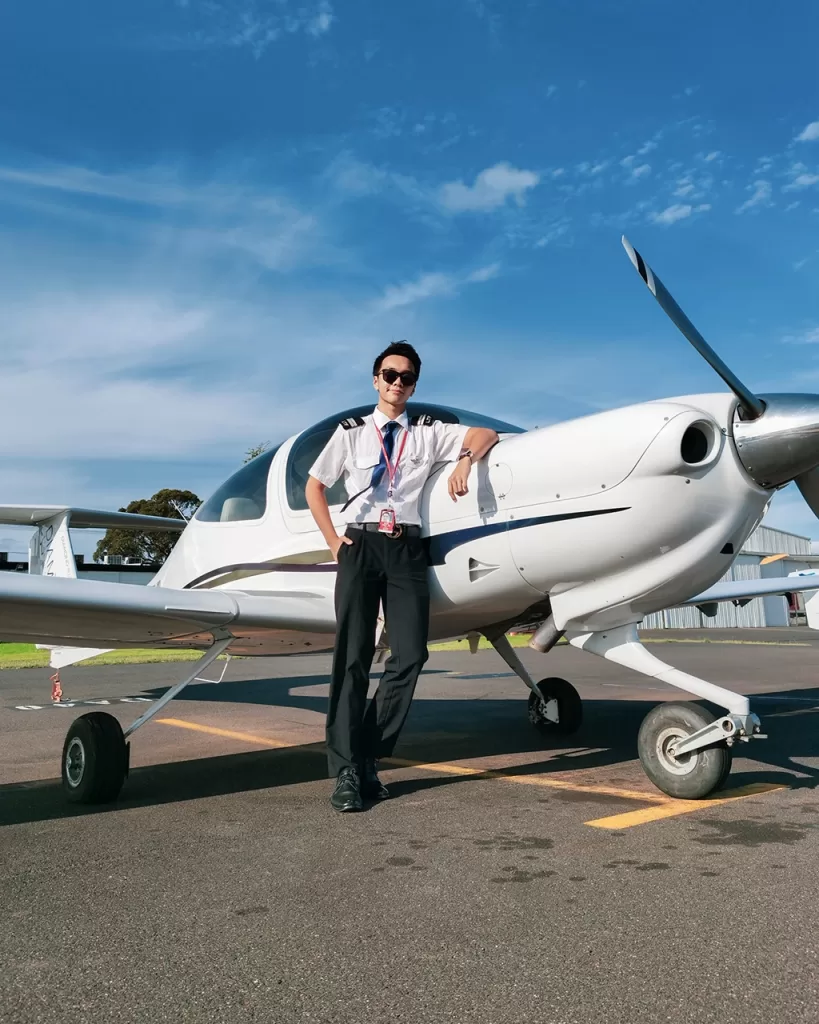 Meet Our Pilot Job Guarantee Program Graduate: Chun Ki (Peter) Cheung, Age 20
Why did you want to become a pilot?
I always captivated and fascinated by the sky. Why should we be limited to the ground when there is so much more to explore in the sky? I couldn't stop thinking about it, and one day I told myself that flying is what I want to do!
Tell us about your pilot journey:
Originally from Hong Kong, I went to Melbourne Australia straight after I graduated from high school when I was 18. I was offered a university degree after I finished school, but my real dream was to become a pilot! There is a lack of training facilities in Hong Kong, so I decided I would learn in Melbourne. I booked accommodation and a flight, and I just went! It was a bit scary to just do it. But fear doesn't stand a chance if you have a huge passion and a dream to chase.
I was accepted into the LTF Pilot Job Guarantee Program, and started my flight training with LTF in July 2018. I started and flew my first solo, RPL and PPL in the Sling 2 aircraft. Then I moved to the Diamond DA40 to complete my CPL and FIR. My Multi-Engine Class Rating was completed in a Piper Seminole, and my MECIR in a Diamond DA42.
How have you found moving from student to Flight Instructor?
I am so excited to move from being a student at LTF myself, to being able to teach the next student pilots. Like many pilots my dream is eventually to work for an airline. However, I am enjoying every step that I am going through to get there. At the moment, I am focused on how to be a great Flight Instructor, like those who taught me at LTF!
Wherever my career takes me, starting with the Learn To Fly Pilot Job Guarantee Program was perfect. If you have a dream to fly, you should apply. An 18-year-old with no flying experience can move to a new country and do all the above, so why not you too?!
To register your interest in the Learn To Fly Pilot Job Guarantee Program, email [email protected] or visit https://drift.me/learntofly/meeting to book a meeting and school tour.