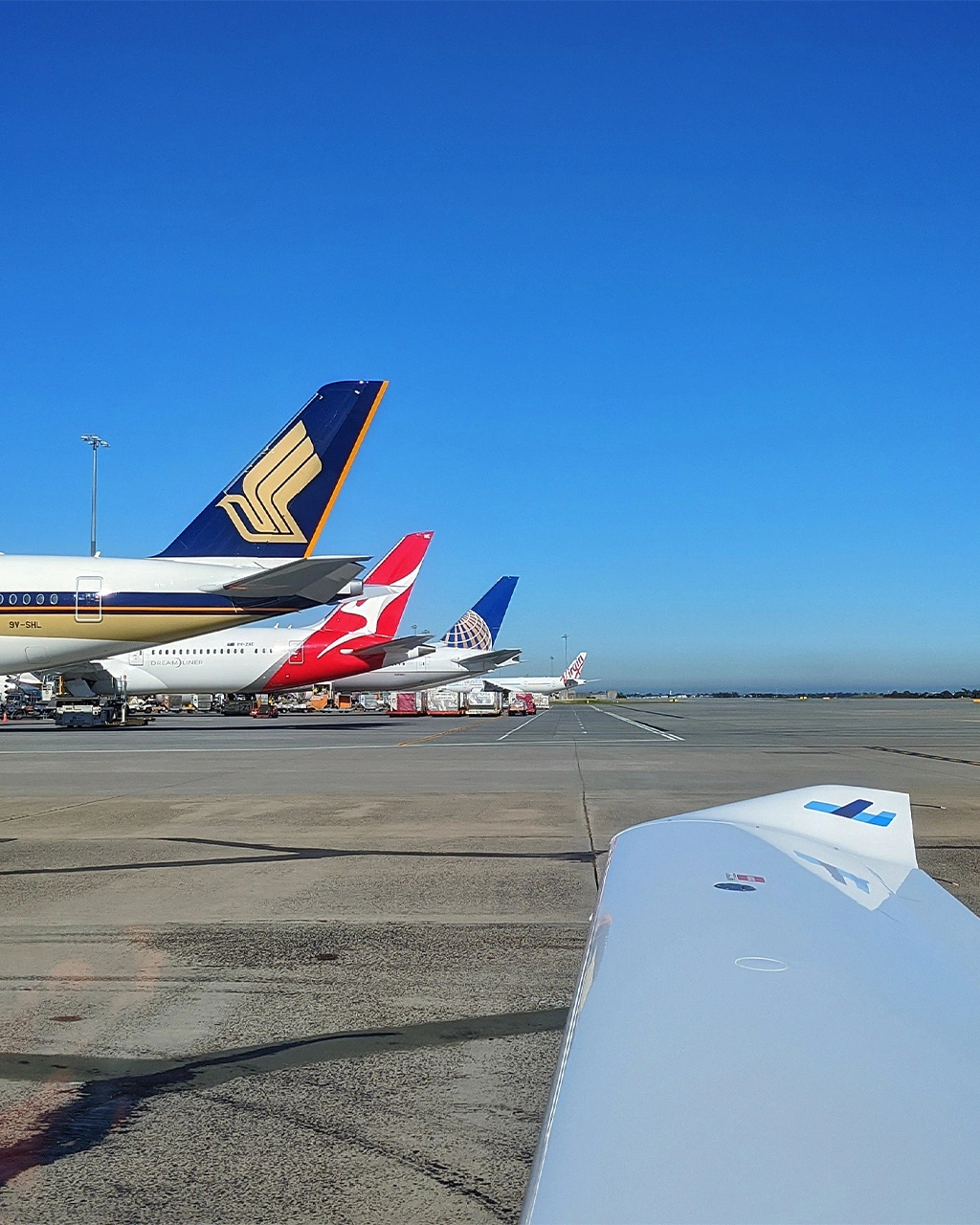 November 08, 2019
Pilot Recruitment and the Aviation Industry in 2019
In this blog, Captain Darren McPherson from ACS – Aviation Consulting Services takes a looks at pilot recruitment and the aviation industry in 2019. Darren runs our highly successful airline interview preparation courses. This includes the Future Cadet Pilot Program (FCPP) and the Airline Interview Coaching Session. In under 3 years, Darren has helped 162 pilots to achieve success with 16 different airlines internationally. He has also successfully mentored 2 pilots to join the Australian Defence Force.
Many define learning as a "change in behaviour from previous experience". This definition has existed for as long as teachers have been teaching and as long as students have been learning. This approach continues to be one of the longest and most established definitions when we take part in any form of education.
Pilot Recruitment and the Aviation Industry in 2019
We always find it interesting to look back and review changes and developments that have occurred during the year. It's important to consider what has happened in the aviation industry for pilots of all levels of experience, from those just taking up flying all the way through to commercial pilots graduating and starting their first professional pilot roles.
More new pilots than ever are starting their flying training. This ranges from introductory courses through to Private Pilot Licence (PPL) and Commercial Pilot Licence (CPL).
It has been a strong year for professional pilots, and the options available continue to grow. We saw an increase in the number of potential positions for pilots both locally in Australia, and further afield. Numerous international airlines have expanded their pilot recruitment campaigns in 2019, and are opening their doors to more people.
Fly Before You Apply?
In 2019 we noticed that more courses are being considered and completed by the next generation of pilots looking to prepare for cadet applications to various airlines.
Through experience from our airline interview preparation courses, it has become apparent that most successful candidates have undertaken some form of flight training prior to airline applications. Prior flight training gives candidates an insight into the aviation industry, and into flying in general. This greatly assists in preparing for the various components of airline interviews.
Airline Pilot Recruitment in 2019
Aviation industry trends show that candidates with experience from as little as 250 flight hours will be considered for airline pilot recruitment. Pilots at the 2,000 flight hour mark are in high demand, and open themselves to many airline opportunities globally. A number of major airlines have significantly lowered their minimum flight hour requirements for Direct Entry positions in 2019.
At Learn To Fly and ACS, we have numerous students and instructors progressing within this buoyant global pilot market. Graduates of our airline interview preparation courses have been successful at a range of levels. These include Cadet Pilot, Direct Entry First Officer and Direct Entry Second Officer positions with airlines across the Asia Pacific region, as well as the United States.
A Range of Opportunities
In 2019 we have seen pilots enjoy exciting opportunities operating in a wide range of aviation areas. Flight Instructors in particular are flourishing, with more students meaning more opportunities to build flight hours.
An increase in Flight Instructor roles has also provided an excellent opportunity for those looking to get their first flying job. In regional areas especially, Flight Instructor roles allow international pilots to build hours in Australia on a work visa.
Rewards For Your Hard Work
Although the aviation industry can at times appear unpredictable, we are seeing excellent results from the hard work of all students and pilots that come through our door.
This year we have seen pilots of many varied levels of experience move into their dream jobs. We have also seen many pilots position themselves that one important step closer towards achieving their goals in this exciting and ever-growing market.
As 2019 finishes, what is certain is that the aviation world continues to develop at an ever-increasing rate.
Contributed by Captain Darren McPherson
ACS – Aviation Consulting Services 2019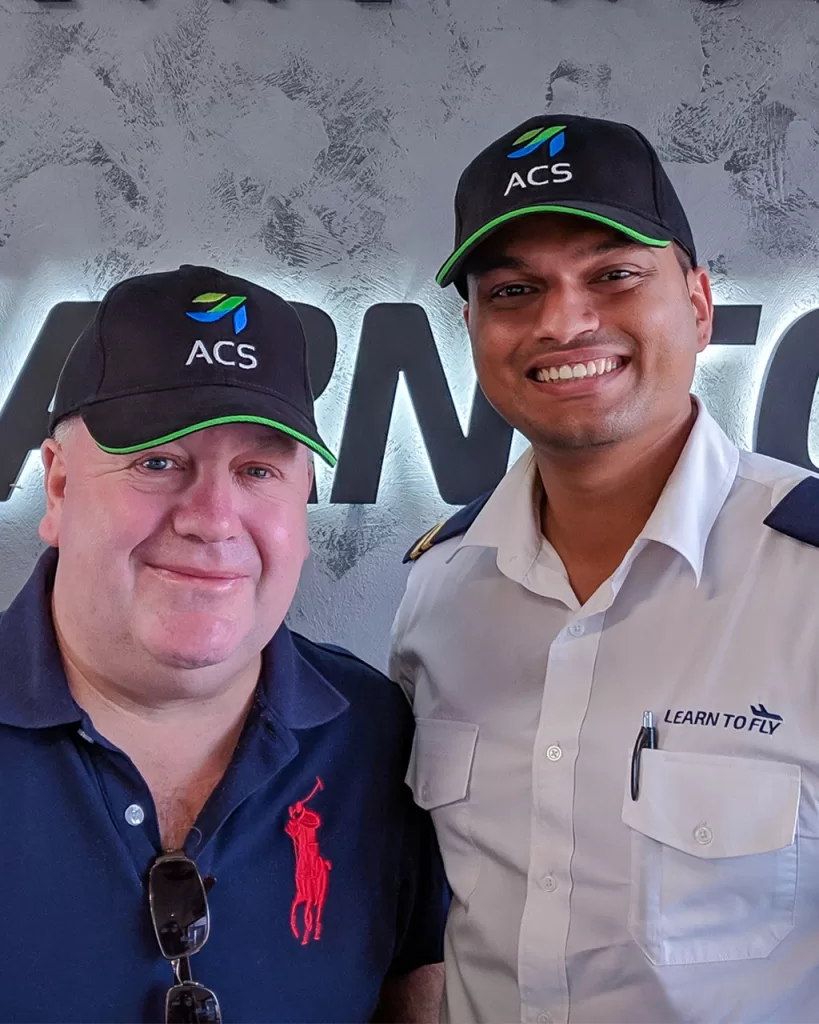 Captain Darren McPherson from ACS – Aviation Consulting Services is a Check and Training Captain with a major international airline, with over 30 years of industry experience. We are proud to offer a range of highly successful airline pilot interview preparation courses taught by Darren.
To find out more about our flight training courses, email [email protected] or visit https://drift.me/learntofly/meeting to book a meeting and school tour.