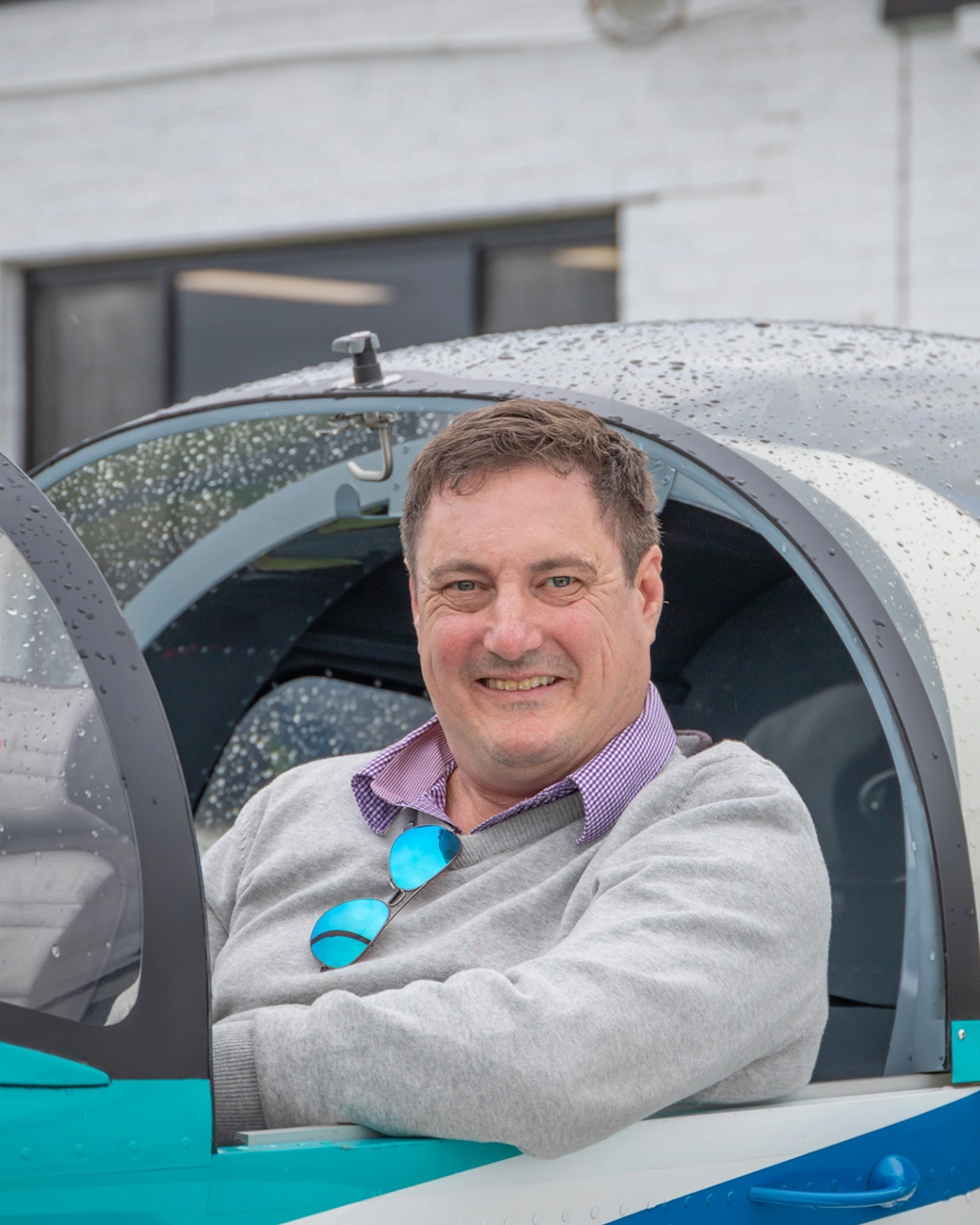 July 26, 2019
Taking to the Sky as a Mature Age Pilot
Want to learn to fly in Melbourne? Even in your later years, you can take to the sky as a mature age pilot.
Becoming a pilot is often considered a youthful pursuit. A majority of students who achieve their pilot licence with Learn to Fly are under 25 and go on to have successful pilot careers or fly recreationally. However, if you are well over 25 and still have pilot aspirations, you don't have to give up on your dream. Even with certain medical conditions that some people perceive as a barrier to obtaining a pilot licence, as LTF student Pete Bain shows us, it's an achievable goal.
We sat down with Pete, who is undertaking his GA Private Pilot Licence, for a quick chat to ask him about being in his fifties and deciding to become a pilot in Melbourne.
Did you always dream of becoming a pilot, or is this a new endeavour?
I had dreamt of becoming a pilot, but it never came to fruition. I joined the police force at 20 and followed that path instead.
I undertook some flying lessons when I lived in England many years ago and acquired about 10 hours. However, it became unaffordable for me, so I stopped. I then developed a condition in my eye that has left me virtually blind in my left eye. I just assumed that this would disqualify me from getting the medical clearance required, so once again, I didn't pursue it any further.
When I moved to Australia, on a whim I started making some enquiries. It was in my investigations I discovered that being a monocular pilot is not uncommon. I also found out that becoming a pilot was more affordable in Australia than in the UK, so I decided to retake the plunge.
After some research and talking to some Melbourne flying schools, I decided on Learn To Fly. One of the reasons I chose this school because of the busyness of the airport, so I could get more experience with air traffic and radio communications.
I started here with the RA-Aus course, but I decided to transfer over to a Private Pilot Licence (PPL). However, that requires a Class 2 Medical clearance. I have been working with CASA to obtain this.
Tell us more about that. What has this meant for obtaining your PPL?
I started with LTF in November 2018. I have got roughly 40 flight hours. So I am at the stage where if I had my medical clearance, I would have been able to progress to solo and then go onto licences. So it has stagnated my progress a little. In the interim, I've continued with my instructors to keep practising things such as emergency forced landings and short field takeoff landings. However, again, I haven't been able to fly solo and go and do that myself. I feel like I've been spinning my wheels a little at the moment.
"The bad news is time flies. The good news is, you're the pilot" ~ Michael Altschuler.
What has been the highlight of learning to fly so far?
Today. I've had to jump through loads of hoops for CASA to get my Class 2 Medical Clearance. Today was the last hoop so it is looking good that I will get the required medical certificate so I can keep progressing with my PPL dream.
What have you found the most challenging about learning to fly?
For me, I guess it's the workflow and the checklists. Remembering those and keeping on top of them. Every now and again, an instructor will ask you a question. For example 'can you remember what we do for a steep turn', and you think 'I hadn't thought of that in a while' – so trying to remember those details of what you aren't currently practising. It does become more and more familiar with the practice over time.
What is your ultimate goal as a pilot in Melbourne?
I want to get to PPL. I don't want to be a commercial pilot. Besides, I'm 53. A job with an airline is not an option for me. I could get a job as a flight instructor or something like that. However, I'm happy doing what I am doing. I just want to fly.
The idea of flying my wife, or friends, or even my dog to an airfield for lunch or even a short break somewhere nice, and then coming back is pretty cool. I've got family in NZ and England and when they come over to visit it could be quite nice just to take them up and fly them around and Victoria from above.
Do you have any tips or advice for anyone who is considering being a mature age pilot?
Persevere. There might be hurdles to overcome in terms of balancing what's required from a learning commitment point of view. You may also have to face obstacles concerning CASA medical clearance regulations, but that is all part of it. If you keep at it, you will get there. Take things at your own pace.
Thanks, Pete for showing others that the art of flying as a mature age pilot absolutely can be done!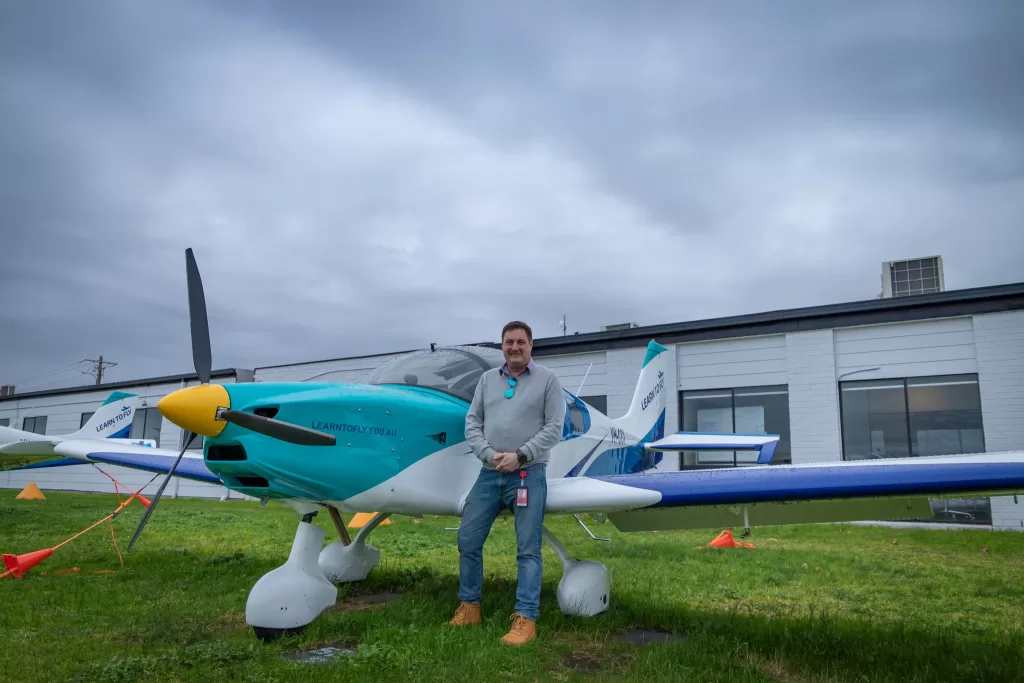 Are you a mature age pilot looking to start your training? Get in touch with our flight training specialists. Email [email protected] or visit https://drift.me/learntofly/meeting to book a meeting and school tour.