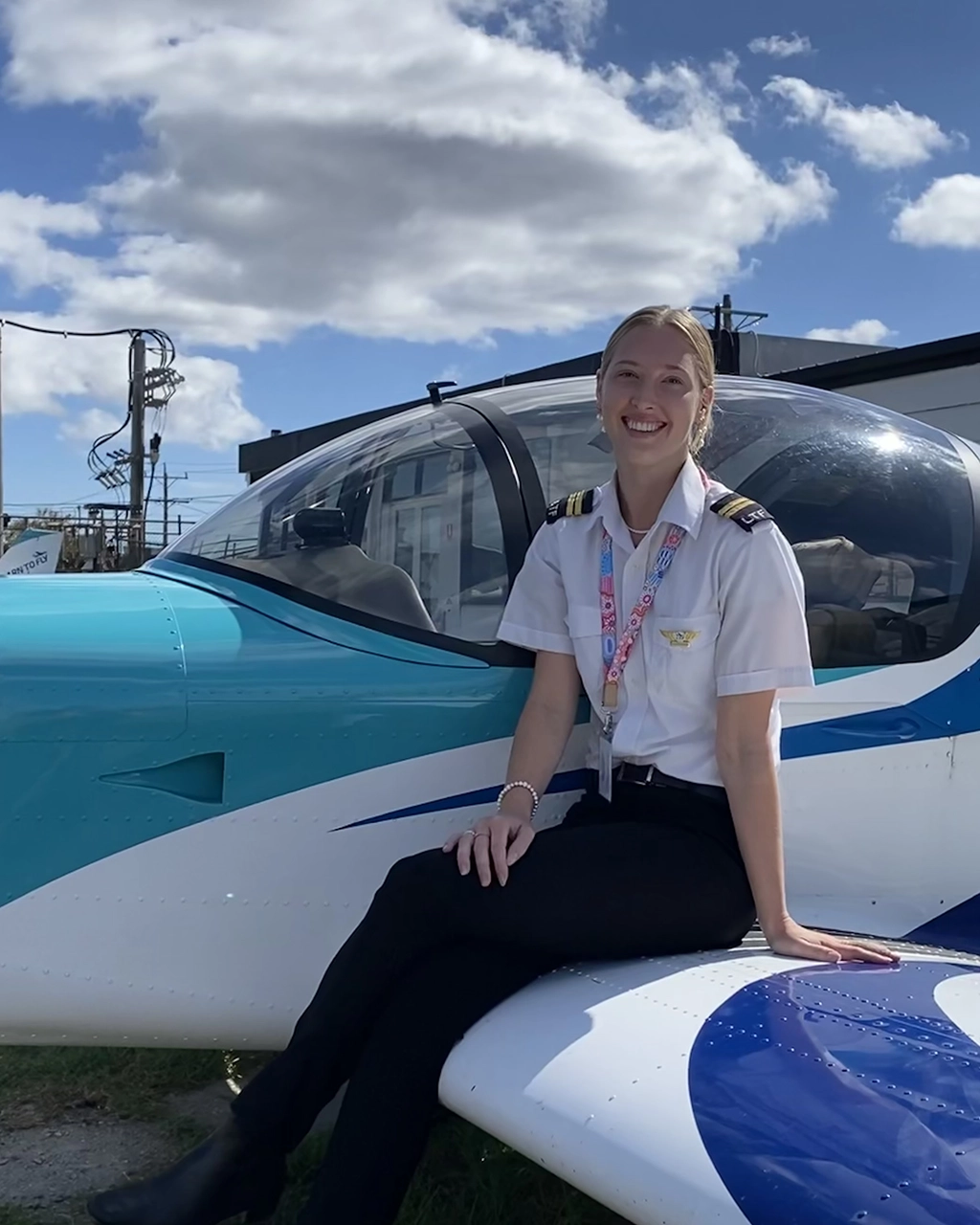 September 26, 2022
Top 5 Tips for Flying Into Moorabbin Airport with LTF Instructor Summer Russell
Our very own LTF Grade 2 Instructor Summer Russell has been featured in the latest Victorian edition of the Australian Women Pilots' Association (AWPA) newsletter. In her article, she shares her top 5 tips for flying into Moorabbin Airport.
On the AWPA, Summer says:
"I first connected with the AWPA Victorian Branch in 2017 when I was looking for guidance as I begun flight training. With no connections in the industry at the time, they were a huge support for me and have continued to guide and support me to this day. It is such a great network of women – for anybody interested in connecting I could not recommend them more"
Fantastic work Summer! Original AWPA article below:
Summer Russell is a Grade 2 Instructor at Learn to Fly Melbourne. In this issue she runs through some simple, effective tips for flying into Moorabbin Airport.
Moorabbin Airport's reputation precedes itself. With over 700 aircraft operating out of the aerodrome each day, it is one of Australia's busiest airports. For those flying into Moorabbin for the first time it can be a daunting experience. But with the right preparation it doesn't need to be.
Moorabbin is unique in many ways, from its parallel runways, inbound/outbound procedures and circuit operations, to its complex taxi clearances. Taking a pragmatic approach to your preparation is key. As a Flight Instructor working out of the airport, I see these operations daily. After years of experience, there are 5 top tips I have found most useful for those unfamiliar with the aerodrome.
1. Read up
As for any new aerodrome one of the most important pre flight components is to read the airports ERSA page. Due to a multitude of unique operations it is easy to miss crucial information regarding wingspan limitations, noise abatement procedures, inbound points, circuit operations and many more. Reading the ERSA carefully will give you confidence on arrival into Moorabbin.
In addition to the ERSA entry there is also a Melbourne Basin Guide published by CASA which gives a more in-depth discussion of the arrival, departure and circuit procedures.
2. Avoid arriving on the eastern side
Due to the use of parallel runways, aerodrome operations are separated to arrivals and departures east and west. While it is not stated specifically in the ERSA, VFR circuit training is done on the eastern side of the airport. This means there will often be 6 aircraft practicing circuits in addition to other inbound and outbound aircraft.
I suggest, instead of trying to navigate these busy operations, flying for an inbound point on the western side, or requesting an overfly (of which procedures are in line with overfly procedures at most Class D aerodromes) is a much easier alternative.
3. Start listening to YMMB tower prior to arrival at your inbound point
This is something I teach all my students, especially those new to Moorabbin. If you have dual comms available don't be afraid to monitor the appropriate tower frequency a few minutes prior to your arrival. The frequencies tend to be busy, so it will allow you to gain situational awareness of other inbound and outbound aircraft. In addition, you will know what clearance to expect.
4. Say "unfamiliar" on arrival
This seems like a simple tip. However, it is rare that I hear a pilot state that they are unfamiliar when making initial contact with Moorabbin Tower. No matter how prepared you are for your arrival it is always a good idea to let the tower know that this is your first time at the aerodrome. This allows the controllers to direct you clearly throughout your approach and taxi clearances.
5. If you are unsure, ask!
Too often at Moorabbin pilots will falsely assume they have their traffic in sight, are aligned with the correct runway, or are crossing a taxiway when it is in fact another runway. These mistakes are common, and happen to even the most competent pilots, especially at complex aerodromes such as Moorabbin.
An easy fix for this is to simply ask. If you don't understand your instructions, don't see your traffic, or can't find your runway communicate this to the tower as best you can and they will be there to assist. It is important to remember that Moorabbin is a training airport. Therefore, the controllers are used to pilots who aren't 100% confident. They are more than happy to help you if you need it.
Our social media offers free flight training videos and much more – so, give us a follow at https://linktr.ee/learntoflymelbourne