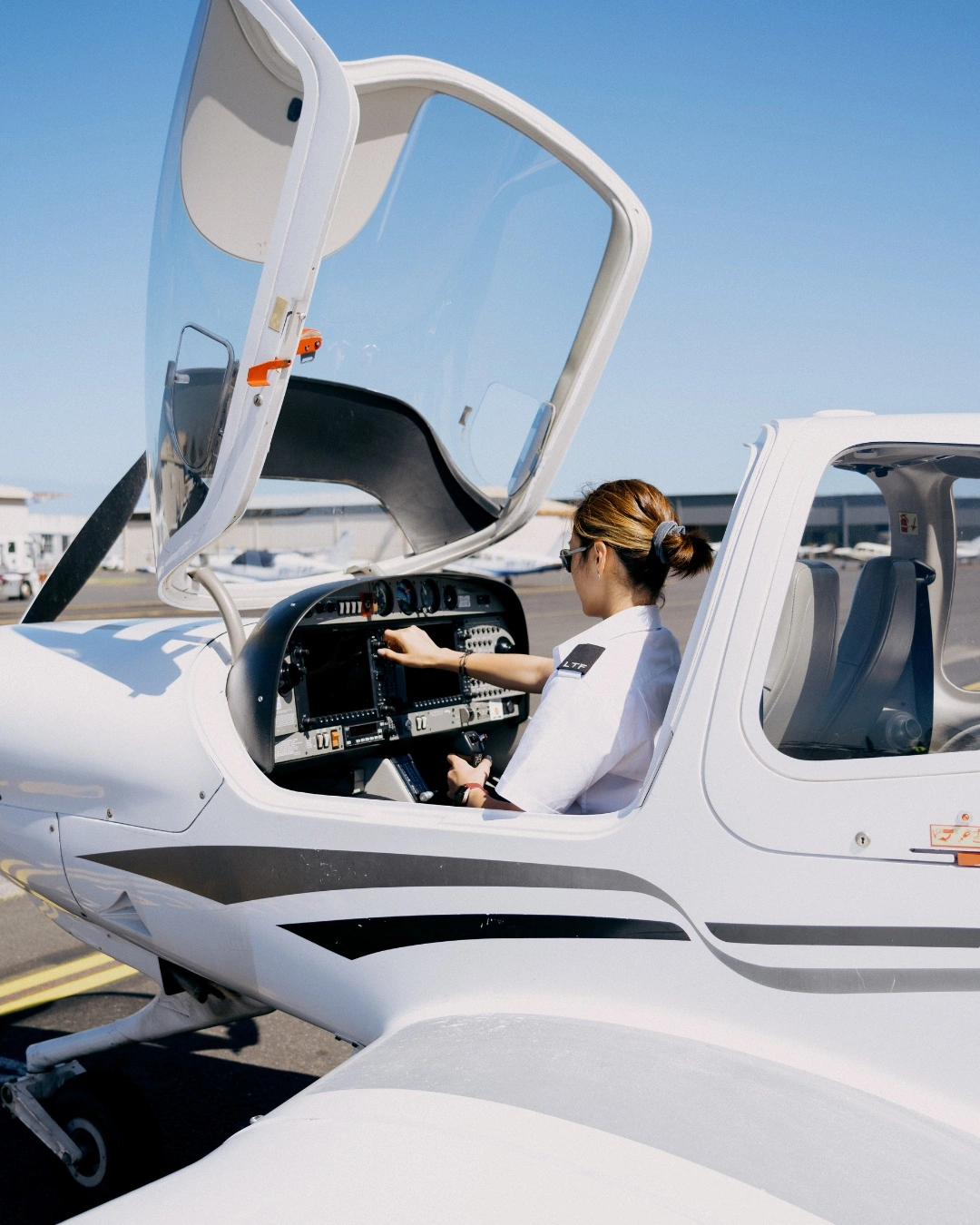 August 01, 2023
English Language Skills and Radio Phraseology: Effective Communication in Aviation
There are any number of pathways a career as a pilot can take you, from private charters to commercial airlines, cargo flying, to patient transport. One key skill that all of these specialised fields have in common is clear and effective communication. No matter your career, a pilot must be able to quickly and clearly communicate with Air Traffic Control (ATC), ground operations and other pilots. Why is a strong level of English proficiency so important? Let's find out!
Communication with ATC
As a professional pilot, you're likely going to spend a good amount of time interacting with Air Traffic Control (ATC). In order to provide safe and efficient air traffic management, ATC relies on radio communication between controllers and pilots. It's, therefore vitally important for pilots to have a strong grasp of both the English language and the standardised phraseology for operating in Australian airspace.
When communicating with ATC, pilots will need to provide information such as location coordinates, heading and route details and will be required to provide readbacks of important information such as:
ATC route clearance
En route holding instructions
Assigned runway altimeter settings
Radio and navigation aid frequency instructions
SSR codes
Level, direction of turn, heading and speed instructions
Adhering to the accepted standards for communicating with ATC makes Australian airspace some of the safest and most well-managed in the world. During your studies, and even as a fully qualified pilot, you should take some time to practice radio calls and readbacks. Not only will it make you a better pilot, you'll be making the airspace a safer place.
Communication with Pilots
Being clear and concise is also vital when communicating with other pilots. During takeoff and landing procedures, it is imperative that other pilots in the area are aware of your position and your intention. This allows pilots to coordinate and maintain separation, avoiding potential collisions. In situations where confusion can lead to serious – and even fatal – accidents, it becomes paramount that your radio calls are clearly heard and easily understood.
Communication with Ground Ops
Depending on your career, communicating with additional ground operations may also play an important role in your day-to-day workload. Flying with organisations such as the Royal Flying Doctor Service will require you to communicate with various on-ground entities. At the RFDS, strong communication skills are needed to cooperate with Coordination Centres, as well as potentially communicate with people at destination sites, like farms and stations. While communication here may not be as rigid as required with ATC, a misheard word could mean the difference between a patient getting medical attention in time or not.
Understanding Nuances
Moreso than simply having a strong grasp of the English language, it is imperative that pilots understand the nuances between general English conversation and required phraseology when flying. For example, in day-to-day conversation, a person may say the number "270" as "two-seventy" or "two-seven-oh". Pilots must say the same number as "two-seven-zero", in order to avoid confusion. It is a rigid system that is vital for safe flying. Student pilots may feel overwhelmed when learning this specific way of speaking, but veteran pilots will tell you it becomes second nature eventually.
Where Can I Learn More?
For those dreaming of a career in flying, Learn To Fly is here to get you there. Our Diploma of Aviation (Commercial Pilot Licence – Aeroplane) course will take you through your Recreational Pilot License (RPL), Private Pilot License (PPL) and Commercial Pilot License (CPL) qualifications, setting you up for an exciting career as a pilot.
Undertaking a Diploma of Aviation (Commercial Pilot Licence – Aeroplane) will equip you with the vital language and phraseology skills you need. It will also teach you key piloting skills, including accurate flight planning, safe aircraft operation, operational decision making, enhanced navigation techniques and operation in complex airspace. Enjoy a flexible learning environment at our state-of-the-art training facility at Moorabbin Airport in Melbourne, and chase your aviation dreams!
What Else Should I Know?
We've compiled a few useful posts that might help you out. Where ever you are on your aviation journey, the team at Learn To Fly Melbourne are here to help. We want you to pass your exams and have an excellent career, so please reach out if we can help support you through your course and studies!