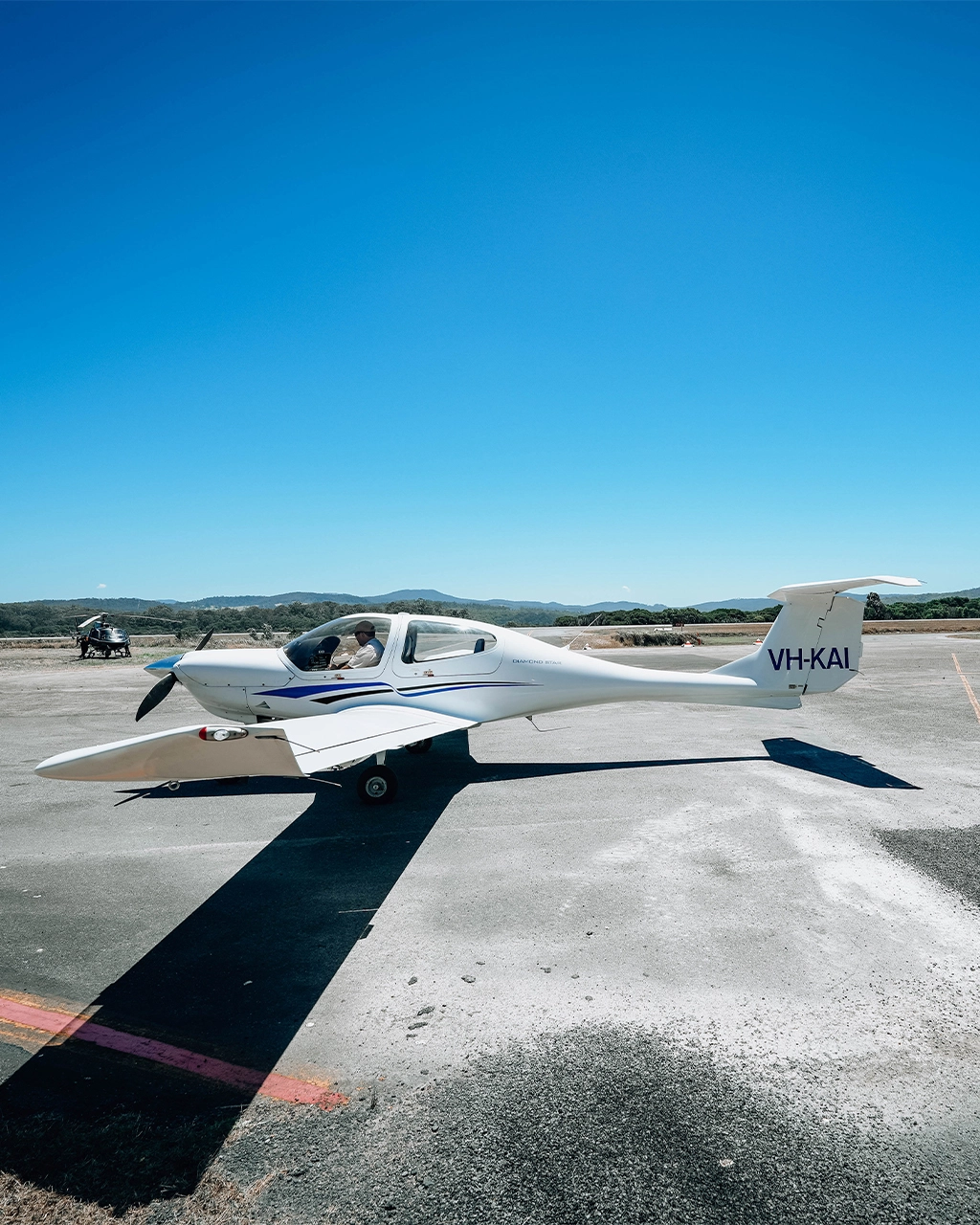 January 15, 2023
How Do I Pay For My CPL Flight Training?
If a Commercial Pilot Licence (CPL) is your aviation goal, you might be sitting there wondering 'how do I pay for my CPL flight training?'. In the last article, we covered the flight training cost options for RPL and PPL, but here in 'Part 2 – CPL' we'll answer your question with options on how to pay for your Commercial Pilot Licence. Here goes!
How Much Will My CPL Cost?
You should be thinking in terms of around AUD$80,000 for your Commercial Pilot Licence.
Is 'There A Buy Now, Pay Later; option?
In Part 1 where we looked at RPL and PPL payment options, we explored the 'Buy Now, Pay Later' model where Learn To Fly has partnered with Splitit to provide financial flexibility. This means students can spread payments over multiple months, without incurring interest. The limit on the Splitit option is AUD$20,000, so it won't cover the full cost of your CPL training. That being said, there is another way of paying for your CPL flight training through the VET Student Loans program.
Paying with a VET Student Loan
Vet Student Loans (VSL) is an Australian Commonwealth Government loan program that provides eligible full fee paying students with assistance in paying their tuition fees for approved courses of study. This allows students to obtain qualifications, and then gradually repay the loan over time whilst working in their chosen career. Read more about it, here.
As Learn To Fly Melbourne is an approved VET Student Loans provider, we offer VET Student loans for all our Diploma programs. We do this with the goal of enabling financial assistance to prospective pilots – like you! Our Diploma of Aviation (Commercial Pilot Licence – Aeroplane) covers all of the training that you need to complete your CPL.
What Other Training Can I Do Under VSL?
The limit of a VET Student Loan is $83,949 (2023) for one approved course, or $162,336 (2023) in total if you are completing more than one eligible AVI course. For example, you could complete your Commercial Pilot Licence (AVI50222 Diploma Of Aviation (Commercial Pilot Licence – Aeroplane)) and you could also complete your Instrument Rating (AVI50519 Diploma Of Aviation (Instrument Rating)).
The AVI50519 Diploma of Aviation (Instrument Rating) course combines multi-engine and instrument training, which is a compulsory requirement for many aviation careers, including that of an airline pilot. The syllabus offers Multi-Engine Class Rating and Multi-Engine Instrument Command Rating (MECIR) training, which is completed in both simulators and real aircraft.
How Do I Check My Eligibility For a VET Student Loan?
To be eligible for a VET Student Loan, you must:
– Be an Australian Citizen or
– A New Zealand Citizen with a Special Category Visa (SCV) or
– A Permanent Humanitarian Visa holder who will be residing in Australia for the duration of the – course
– Be studying a VET Student Loans eligible course
– Meet student entry procedure requirements
– Meet Tax File Number requirements
– Present Unique Student Identifier (USI) number
– Have not exceeded your HELP loan limit
– Have not exceeded the VET Student Loans course cap
– Submit a request for a VET Student Loan via the Government's eCAF System (including all required information) on or before the first census date and no less than two (2) business days after enrolling
– Confirm engagement and progression to continue to access the loan throughout the course
You can assess your eligibility using the eligibility tool, here.
What Else Is Worth Consideration?
As well as the financial implications, it's important to make sure you're well-informed before you undertake your CPL flight training. Here are some other topics that are worth exploring to help you achieve your aviation goals:
Chat to one of our flight training specialists to get your pilot training off the ground. Email [email protected] or go to https://drift.me/learntofly/meeting to book a meeting and school tour.