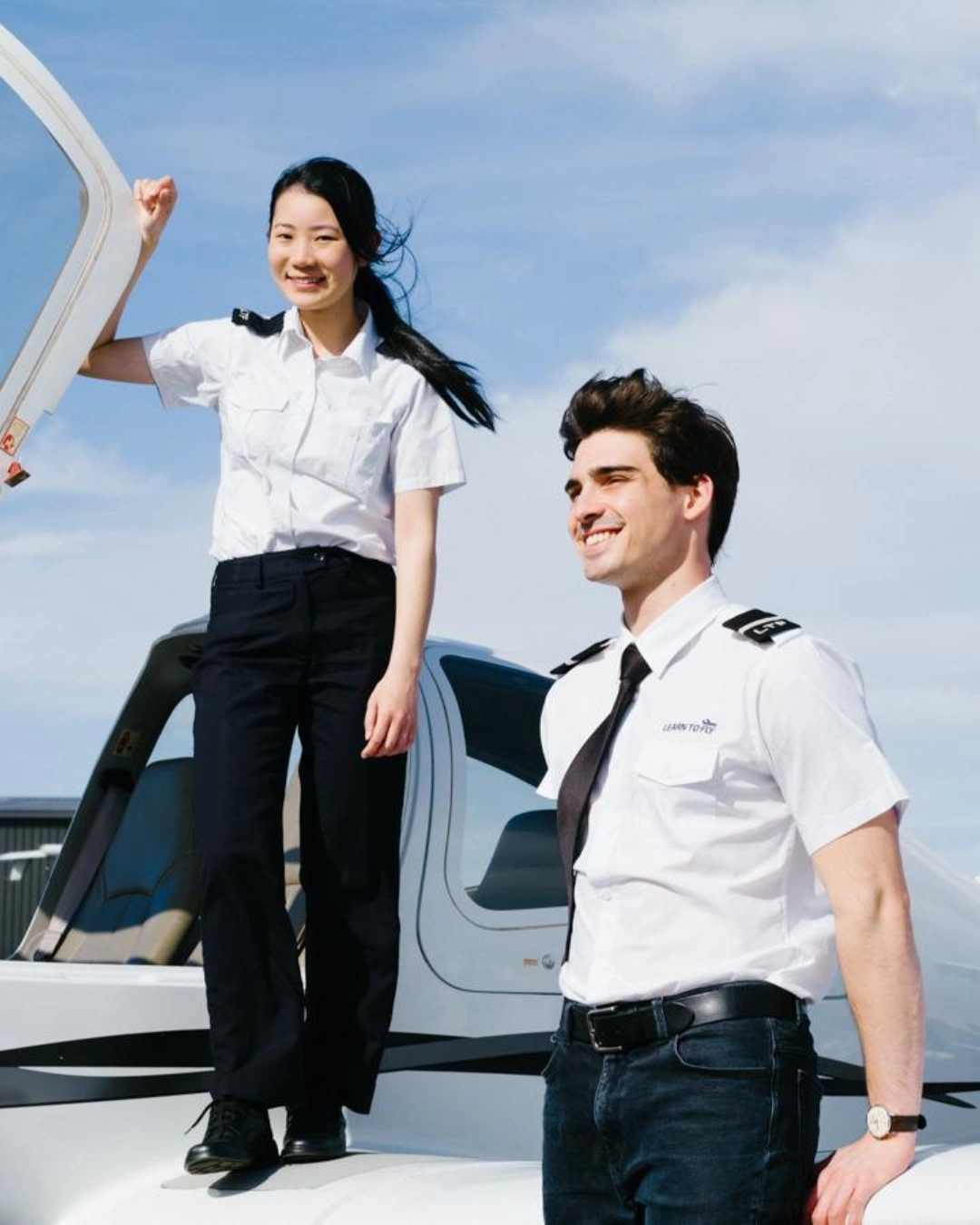 October 23, 2023
How to Finance Your Commercial Pilot Licence?
Are you dreaming of soaring through the skies as a commercial pilot in Australia? Obtaining a Commercial Pilot Licence (CPL) is a thrilling journey and enables you to chase a career in aviation. Undertaking a CPL course can be expensive, but there are plenty of options to help you achieve your dream. In this comprehensive guide, we'll delve into the requirements, costs, and benefits of Learn To Fly's Commercial Pilot Licence course.
Commercial Pilot Licence Training Overview
Learn To Fly's CPL training program equips aspiring pilots with the skills and knowledge needed to embark on a career in commercial aviation. Here's an overview of what the program entails:
Flight Hours
80 Dual Flying Hours: You'll receive expert guidance and instruction from experienced flight instructors during these dual flying hours.
70 Pilot-In-Command Flying Hours: Take the controls and gain valuable hands-on experience as the pilot in command of an aircraft.
3.2 Hours Simulation Training: Hone your instrument skills in a controlled and simulated environment that will prepare you for real-world scenarios.
CPL Flight Test: Your final assessment to demonstrate your readiness for a CPL.
Ground School and Theory
Ground School & Briefing: We take your aviation education to the next level with comprehensive Ground School & Briefing sessions. Our state-of-the-art classrooms provide the perfect environment for in-depth instruction, where you'll delve into crucial aviation topics with our experienced instructors. As part of our diploma course, we also offer specialized RPL, PPL, and CPL theory courses, ensuring you receive a well-rounded education that prepares you for success in the skies. From fundamental principles to advanced flight techniques, our Ground School & Briefing sessions empower you with the knowledge and skills needed to excel in your aviation career.
Online Student Portal Access: Train from anywhere with Learn To Fly's state-of-the-art student portal, offering online theory courses and practice exams.
Finance Options
Learn To Fly offers flexible payment options for their CPL training program:
VET Student Loans (VSL) is an Australian Commonwealth Government loan program that provides tuition fee loans to full fee-paying students who meet VSL eligibility requirements, allowing them to obtain qualifications and repay the loan once they earn an income.
This government-backed loan program provides a practical way to fund your training, allowing you to focus on your studies without financial stress.
Pay By Instalments: We break down the diploma courses into training modules. Instead of paying the entire course fee upfront, you have the convenience of paying for each training module as it approaches. This approach ensures that your investment aligns with your progress, offering financial flexibility without compromise. It's one more way we're dedicated to making aviation education accessible to everyone.
VET Student Loans Assistance
Learn To Fly Australia Pty Ltd (trading as Learn To Fly Melbourne) is proud to be a VET Student Loans approved course provider (RTO 45684) for the following courses:
One exciting aspect of Learn To Fly's CPL program is the opportunity to enrol in the AVI50222 Diploma of Aviation (Commercial Pilot Licence – Aeroplane) course. This opens the door to potential VET Student Loans assistance, providing financial support to eligible students. VET Student Loans help ease the financial burden of CPL training, making your dream of becoming a commercial pilot more attainable.
Is It Worth It?
Pursuing a Commercial Pilot Licence is a significant investment in your future. It's important to consider the potential benefits and career opportunities it can unlock. With Learn To Fly's reputable training program, you'll not only gain the necessary skills but also access to a network of aviation professionals. This network can prove invaluable when seeking job placements and advancing your aviation career.
Unlock Your CPL Journey with Learn To Fly
Obtaining a Commercial Pilot Licence in Australia is an exciting journey that can open the door to a fulfilling career in aviation. Learn To Fly's comprehensive CPL training program provides aspiring pilots with the necessary skills and knowledge to excel in this field. With flexible payment options and the potential for VET Student Loans assistance, your dream of becoming a commercial pilot is within reach. So, take the first step, spread your wings, and soar toward a thrilling career in aviation with Learn To Fly.
Enroll in their CPL program today and make your dream of flying high a reality.
What Else Should I Know?
We've compiled a few useful posts that might help you out. Where ever you are on your aviation journey, the team at Learn To Fly Melbourne are here to help. We want you to pass your exams and have an excellent career, so please reach out if we can help support you through your course and studies!