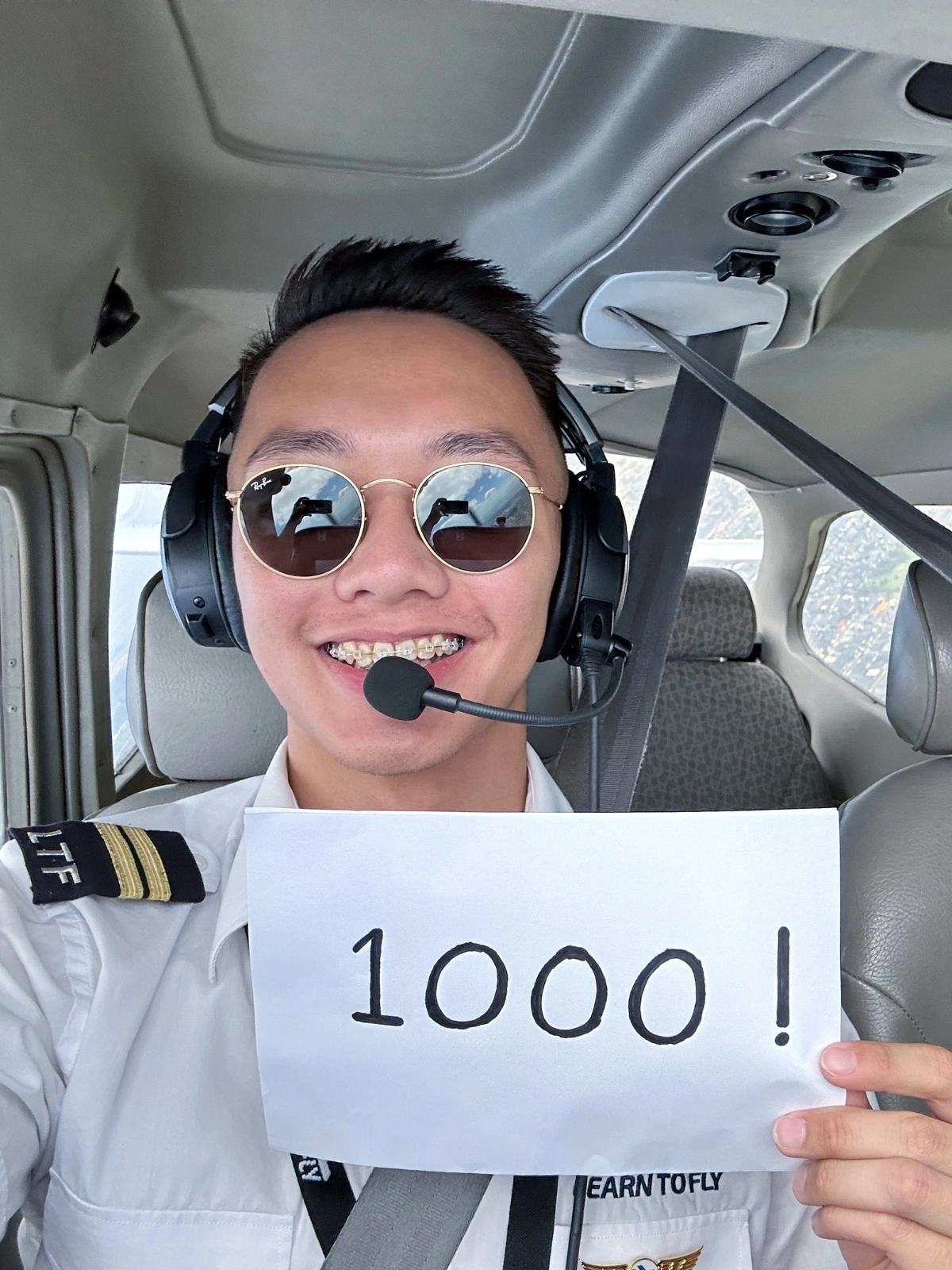 February 26, 2023
Pilot Profile: Chun Ki – From Student Pilot to Flight Instructor
Chun Ki (Peter) Cheung was born in Hong Kong before he moved to Australia with big dreams of aviation. He started his training at the age of 18, completing his CPL, MECIR and FIR training with Learn to Fly. Upon completion, his aviation employment began immediately – with us, as a Grade 3 instructor! Our PILOT PROFILE: Chun Ki's post aims to follow Chun Ki's footsteps so that you can learn from his achievements.
Before beginning his aviation journey, Chun Ki had the option of going to university and completing an aviation degree. But this isn't always the best pathway to take. Now at the age of 22, Chun Ki has over 1,100 flying hours logged and he will become a Grade 1 instructor within a few months from now. Better still, he now has the choice of completing a part-time or online Bachelor's degree, or he can focus on flying and in 1 or 2 years' time he'll be very eligible for an airline job if he wants one. Or, he could even be a flight examiner by the age of 24 or 25. He has plenty of options and opportunities!
We caught up with Chun Ki to ask about his goals and what he's learnt during his aviation journey. If Chun Ki's journey sounds like it could be for you, read on and enjoy PILOT PROFILE: Chun Ki!
When you were looking at your aviation study options, what were the considerations you were weighing?
Chun Ki:
The big items for me were the qualification I would be obtaining, and the career opportunities thereafter. The most common pathways are usually through university or a private flight school. The question was, 'are there major differences in the qualifications from both?'. The answer is no – the pilot licence at the end is the exact same piece of paper, regardless of where you obtained it. The next question was 'which would be better?'. From my perspective, the university degree didn't contribute much to your flying experience when it comes to employment, and it's expensive – without any guarantees of employment. This is why the private flying school was the better option for me.
What led you to study with Learn To Fly (LTF), rather than another option like a university?
Chun Ki:
I was first signing up with LTF under their job guarantee program. Basically, I will be doing all my training with LTF and at the end, I will be employed as a flight instructor under LTF. Becoming a flight instructor is a great way to build up your flying hours before applying to any airline. It also increases your competitiveness among other pilots. I selected LTF rather than university because of the time duration and cost. University is costly and involved a lot of extra assessments and assignments for your Bachelor's Degree. This also means the duration is much longer, in comparison to a private flight school.
What are your long-term goals in aviation, and how do you think you'll be able to achieve it/them?
Chun Ki:

Working for airlines flying the big birds one day! I am building up my hours and widening my range of experience (multiengine hours etc.).
What are your short-term goals in aviation, and how do you think you will be able to achieve them?
Chun Ki:
I am looking to get my Multi-Engine Training Endorsement (META), Instrument Rating Training Endorsement (IRTE) and Grade 1 Flight Instructor Rating before turning 23 years old. It would be a significant milestone in my career. I am spending my spare time looking up the course briefs and information in preparation for actually starting the training.
Given the aviation journey you've followed, what are the main lessons you've learned that you think others could benefit from?
Chun Ki:
Do not let external factors get into your decision-making process, in terms of 'should you go up or not?'.
When you began, did you have the same goals that you have now? Or have they changed?
Chun Ki:
Personally, my goals have always been the same. Still, I've found new goals have arisen through my training. For example, becoming a better instructor than yesterday.
You could be a flight examiner very soon – do you think you will do that, and if so, what is the attraction for you?
Chun Ki:
There is still a long way to go. You will need to be a G1 Flight Instructor for at least 12 months, with all other extra hours and requirements. However, I would love to become a flight examiner if I have a chance. I'd love to witness the new generation of pilots growing from flight test to flight test
You started as a G3 instructor, and soon you could be a G1 instructor. What has been beneficial about the training and qualification in your experiences?
Chun Ki:
I was only 19 years old when I was granted my flight instructor rating. Working as a flight instructor is more than 'just being an instructor' – It has a huge influence on my personal development and growth in all aspects. For example, I've learned how to adjust my approach to different age groups of students. The higher your grade you are, the more responsibilities you have. As a G2, you are able to send First Solo. And for G1, you are able to supervise G3 instructors. (Just FYI, if you are a G3 instructor, you will need to have supervision from a G1 instructor before your flight). I can definitely see myself growing with my job.
In our Pilot Profile we're always looking for key lessons, Chun Ki! If someone else followed in your footsteps, what are the other opportunities or careers that they might want to consider?
Chun Ki:
Upon finishing the MECIR, it increases the range of opportunities for employment. Other options I could have taken were becoming a Jump Pilot, or a Charter Pilot up to the north. These are the most common pathways, rather than becoming a flight instructor to build up hours. Not everyone will be interested in instructing people in a way. If you keep your options open, you will find out what is best for you whilst you are still learning.
So there is it! That's our Pilot Profile on Chun Ki (Peter) Cheung. If you'd like to get in touch with Learn To Fly to start your pilot training, hat with one of our flight training specialists by emailing [email protected] or go to https://drift.me/learntofly/meeting to book a meeting and school tour!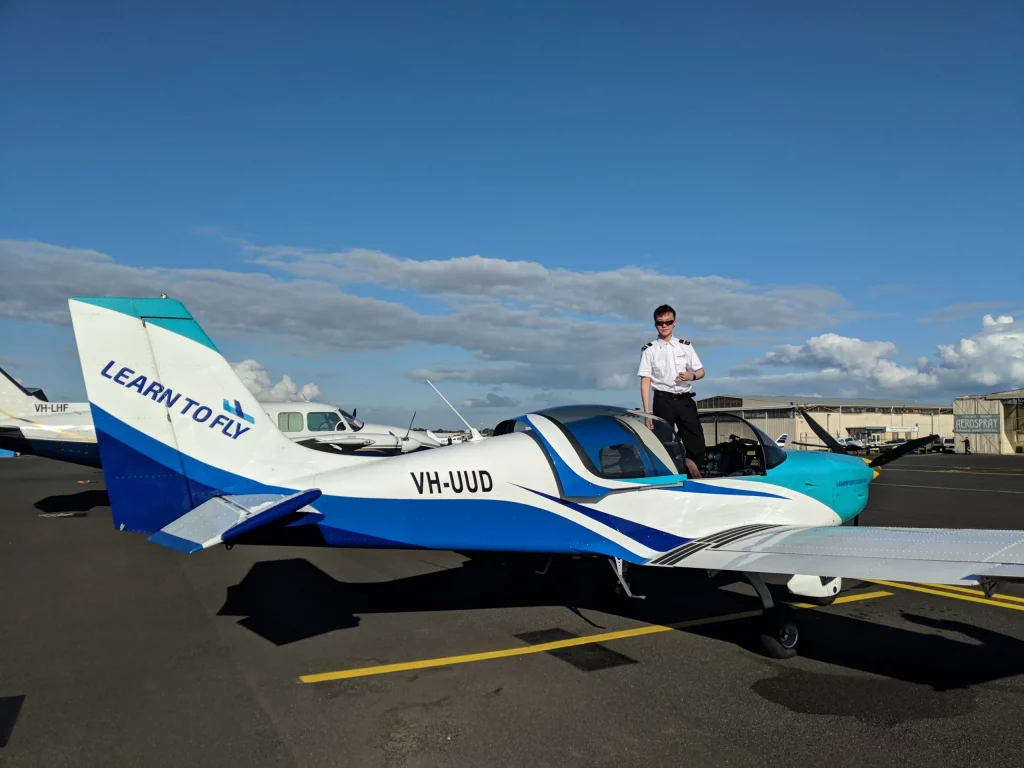 What Else Should I Know?
We've compiled a few useful posts that might help you out. Where ever you are on your aviation journey, the team at Learn To Fly Melbourne are here to help. We want you to pass your exams and have an excellent career, so please reach out if we can help support you through your course and studies!