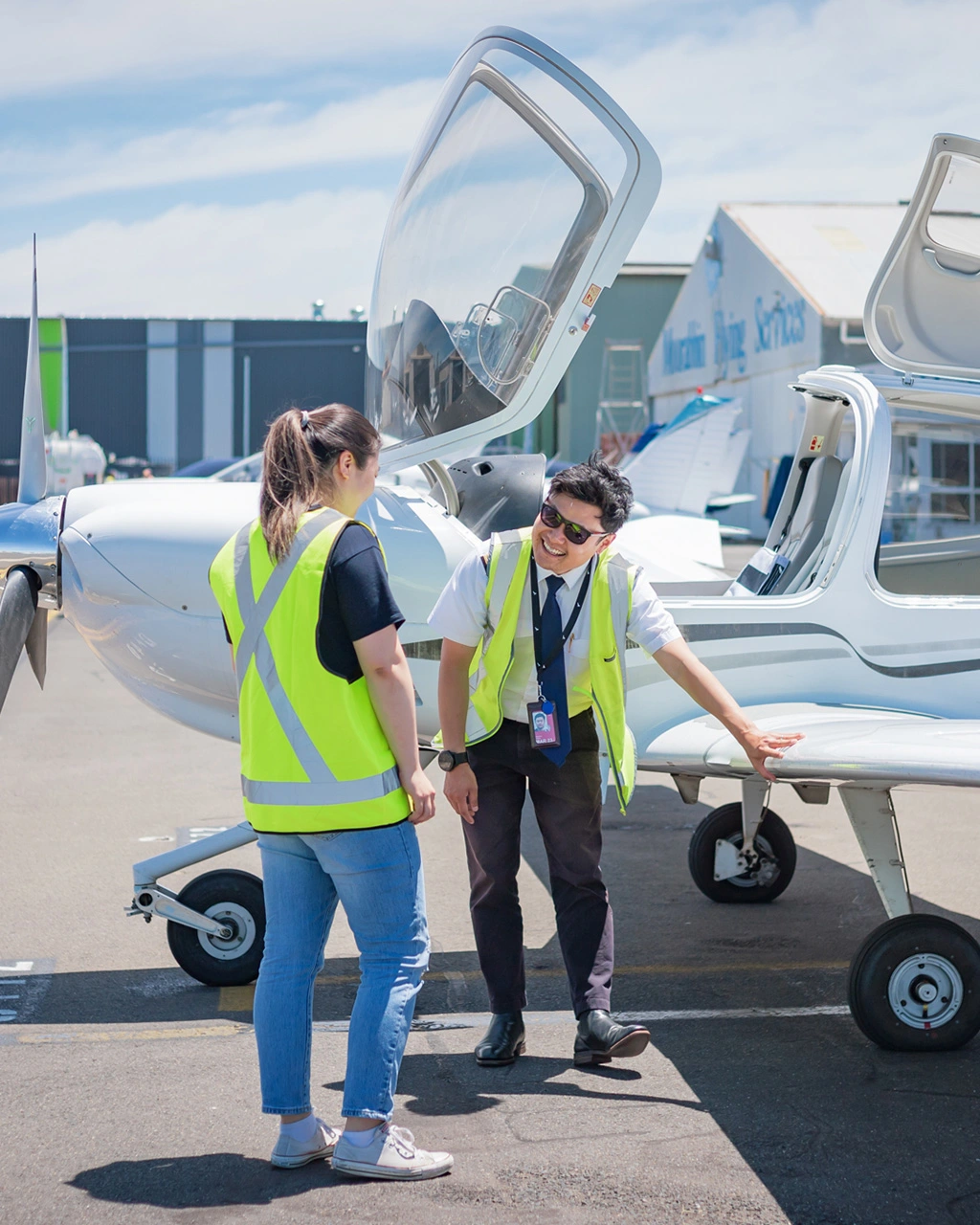 April 08, 2022
Thinking of Learning to Fly? Here's What You Need to Know!
Are you thinking of learning to fly? Regardless of your final goal, it's important to do your research before you start. There are questions you should ask yourself before looking at flying schools. And then, when you are looking at flying schools, it's important to know what to look for. In this blog, we've put together some handy information to make doing your research easier. Here's what you need to know.
What is my reason for wanting to learn to fly?
If you are thinking of learning to fly, the first thing to consider is why you are doing it. What is your goal? Are you wanting to simply experience flying, or maybe experience solo flight? Do you want to fly for a career, or fly for fun? If you are flying for fun, how far do you want to fly?
The answer to these questions will help you choose the right course pathway. Also, it will help you choose between flying schools.
If you want to fly for fun but aren't 100% sure if you'll like it, you can look at a beginner course. Our beginner courses include the Learn To Fly Starter Set and Learn To Fly First Solo Flight Course. Beginner courses introduce you to flying, without the commitment of a full pilot licence course. Any training you do in a beginner course will be counted if you do decide to continue your training.
If you are ready to commit to a licence, a Recreational Pilot Licence (RPL) teaches you the basics and allows you to fly up to 25nm from your departure aerodrome. A Private Pilot Licence (PPL) adds navigation and allows you to fly anywhere in Australia. If you want to fly for a career, you'll need a Commercial Pilot License / Licence (CPL).
Want to get a taste of flying first before committing to any of the courses? Start with a TIF (Trial Instructional Flight, also known as a Trial Introductory Flight).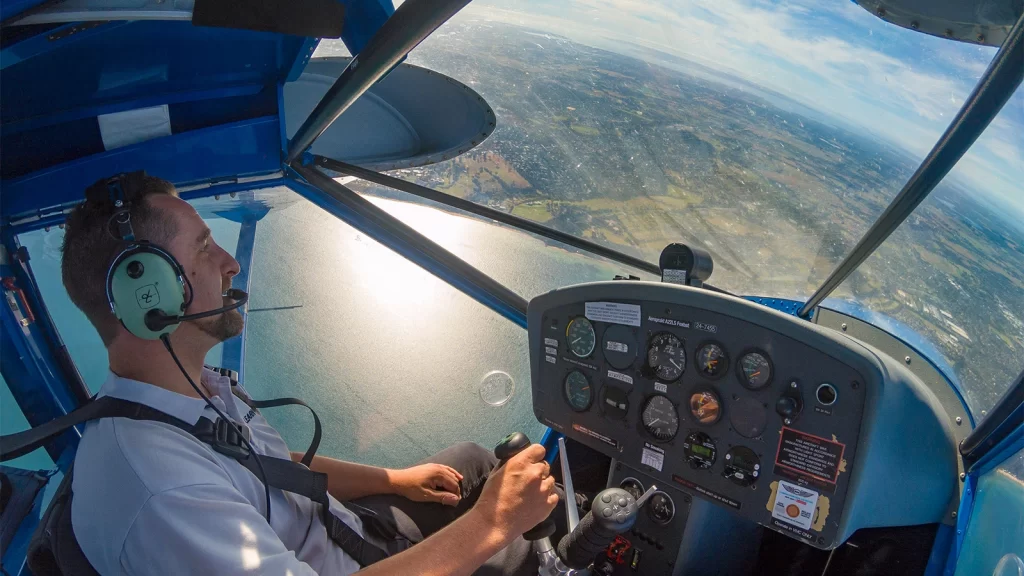 Should I do a TIF (Trial Instructional Flight) first?
Regardless of your ultimate goal in learning to fly, a TIF (Trial Instructional Flight) is a great first step. A TIF is a short flying experience, often 30 or 60mins in duration. It allows you to take the controls of an aircraft under the guidance of an instructor.
This is great for people wanting to know what it feels like to control an aircraft. You can then decide if you want to continue your training with a beginner or pilot licence course. It can also be handy for pilots that might have already flown, but want to see what flying a different aircraft type is like.
How do I choose between flying schools?
There are many flying schools out there, especially in a large city like Melbourne. Choosing the right one is very important, and could be the difference between your failure and success as a pilot. It will also impact how much you enjoy your flying lessons.
So, how do you choose? Here are some key things to look for when considering flying schools:
1. Convenient location
2. Wide range of courses
3. A range of aircraft to choose from
4. Experienced instructors, including Grade 1 instructors
5. Good facilities, including simulators
6. Flexible training options (on-site and distance/online learning)
7. A range of payment options
We tick all of these boxes above – click here to check out our blog on why you should choose to fly with us.
What aircraft should I choose to fly?
There are a few things to consider when choosing which aircraft to fly. There are traditional aircraft like the Cessna 172 or more modern aircraft like the Sling 2 LSA or Diamond DA40.
Traditional aircraft are generally older and have analogue controls/avionics. Modern aircraft are usually fitted out with glass cockpit avionics, which means they include an electronic flight system like the Garmin G1000.
Aircraft availability is worth considering when learning to fly, both during your training and after your training is complete. The aircraft cost is also a factor, as the overall pilot course cost will depend on the cost of the aircraft.
Click here to check out our aircraft fleet.
How much does pilot training cost?
The answer to "how much does pilot training cost" obviously depends on the course you are doing. However, there are other factors to consider as well.
The pilot course cost is generally dictated by the length of the course and therefore how many flying lesson hours there are. Also though, different aircraft cost different amounts to fly and maintain. So, the aircraft you choose will also have an impact on the pilot course cost.
A good flight school will offer payment options. The majority of our courses offer the option to purchase a course package or "pay as you fly". A course package covers the entire course and has most of your required expenses included. The pay as you fly option is as it sounds – you pay for each flying lesson, theory lesson or exam as you progress.
Many of our course packages can be paid for in interest free instalments via SplitIt. This allows you to split the pilot course cost over monthly payments. Click here to read more about SplitIt.
What are the pilot prerequisites for learning to fly?
Before you start learning to fly, there are pilot prerequisites that you need to meet. These depend on what course you are doing. For example, a pilot licence course will require that you get an Aviation Reference Number (ARN), complete an aviation medical check and meet English proficiency standards.
Age is another consideration. Whilst technically there is no minimum age to attend a flying lesson, you must be at least 15 to fly solo. You must be at least 15 to obtain a Recreational Pilot Certificate (RPC), 16 to obtain your Recreational Pilot Licence (RPL), 17 to obtain a Private Pilot Licence (PPL), and 18 to obtain a Commercial Pilot Licence (CPL).
There are no set pilot prerequisites for a TIF (Trial Instructional Flight or Trial Introductory Flight), but there are recommendations to consider, such as your general health.
Are there differences in pilot licences in Australia to pilot licences overseas?
The structure of pilot licences overseas compared to Australia is quite similar. You may however find some differences in the exact names or the terminology. This is something to keep an eye out for when researching about learning to fly in Australia.
The USA, for example, has both a Sport Pilot and Recreational Pilot Certificate or License, and these are comparable to Australia's Recreational Pilot Licence (RPL), but with some differences. The USA also has the Private Pilot License and Commercial Pilot License which are again very similar to their Australian PPL and CPL. You may find that overseas licences are called "Certificates" in some countries.
Another note on terminology. Pilot licences in Australia are spelt with a "c" rather than "s" like overseas. For example, Commercial Pilot License in the USA, and Commercial Pilot Licence in Australia.
Want to find out more about learning to fly? Get in touch by email to [email protected] or schedule a meeting and school tour at https://drift.me/learntofly/meeting today! Don't forget to click the button below and subscribe to our YouTube channel where we have a great range of flight training content, as well as free RPL/PPL flying lesson videos!