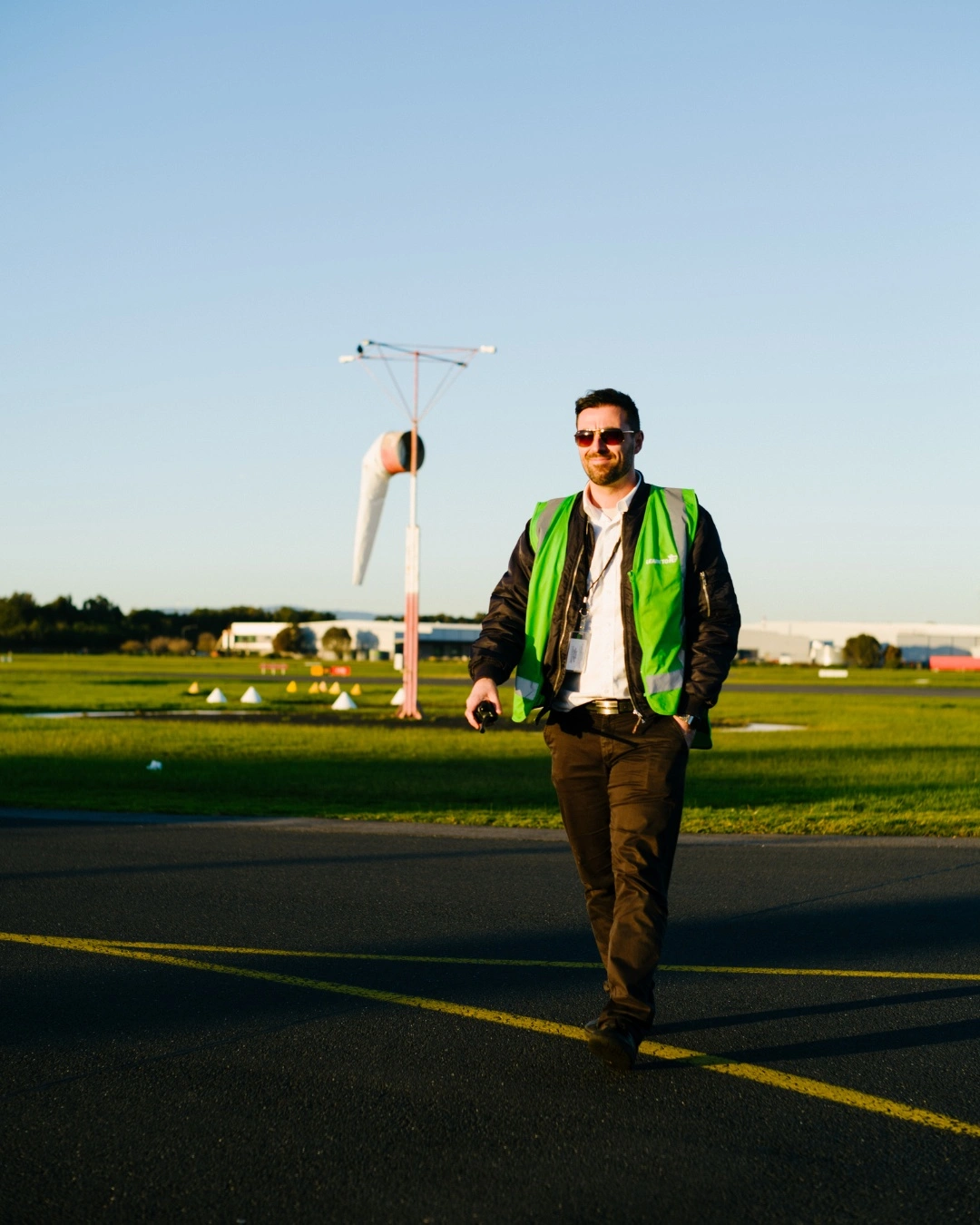 October 02, 2023
Understanding the Rules: Australia's Aviation Regulations
Australia's aviation regulations some of the best in the world. Whether you're beginning flight training or hold any level of pilot license, Australia's regulatory system works to keep you safe. It's a robust system, but one that can be tricky to understand. Let's take a look at Australia's regulatory system for aviation. We'll learn the laws that govern us, and gain a better understanding our role in keeping our skies safe.
The Civil Aviation Safety Authority (CASA)
The Civil Aviation Safety Authority (CASA) is the national regulator for all non-military aviation in Australia. CASA's role is to monitor both commercial and private aviation operations in Australia, issue licenses and -importantly – enforce safety requirements. In essence, CASA's presence ensures that civil aviation in Australia runs smoothly, safely and in line with International Civil Aviation Organization (ICAO) standards and practices.
CASA performs its role, governed by two types of legislation; primary legislation and delegated legislation. Let's explore each of these further.
Primary Legislation
Primary legislation is the laws that have been passed by Parliament. These include the Civil Aviation Act 1988 and the Airspace Act 2007. The Civil Aviation Act 1988 in particular, outlines CASA's role as aviation regulator. It gives CASA the power to create and enforce regulations in the industry. It also allows CASA to function in an advisory role to parliament, presenting expert advice for future amendments to legislation.
Delegated Legislation
Delegated legislation consists of a variety of regulations, orders and standards that have been issued under the Civil Aviation Act 1988. These pieces of legislation provide the framework for CASA to operate in, and form the rules and regulations that we all must adhere to. There are several pieces of delegated legislation, let's look at each one.
Civil Aviation Safety Regulations 1998 (CASR)
The Civil Aviation Safety Regulations 1998 (CASR) is a set of regulations created under the authority of the Civil Aviation Act 1988. These regulations cover a wide range of aviation safety aspects, such as flight operations, pilot licensing, aircraft maintenance, airworthiness standards, and more. CASA enforces CASR by conducting inspections, audits, and assessments to ensure compliance with the regulations. If violations are identified, penalties or sanctions can be issued. CASA also provides guidance and interpretation of CASR through advisory circulars, publications, and consultations with stakeholders.
Civil Aviation Regulations 1988 (CAR)
The Civil Aviation Regulations 1988 is a predecessor to CASR and covers older regulations related to aviation safety. Over time, some provisions have been transferred to CASR, while others remain in effect. CASA enforces CAR in the same manner as CASR, ensuring compliance through inspections and regulatory oversight. CASA may issue exemptions or variations from specific CAR provisions when warranted.
Civil Aviation Orders (CAO)
Civil Aviation Orders (CAOs) are legal instruments issued under the Civil Aviation Act 1988 that provide detailed requirements and standards for various aspects of aviation safety. They cover areas such as aircraft equipment, pilot training, and operational procedures. CASA enforces CAOs by monitoring compliance, conducting inspections, and ensuring that individuals and organizations in the aviation industry adhere to the specific requirements outlined in these orders. CASA periodically review and update CAOs to reflect changes in technology and safety standards.
Airspace Regulations 2007
These regulations pertain to the management and use of Australian airspace. They specify the rules and procedures governing air traffic control, air navigation, and the allocation of airspace for various purposes. CASA plays a crucial role in ensuring compliance with airspace regulations by overseeing air traffic control operations, conducting safety assessments, and promoting safe and efficient use of airspace. CASA also collaborates with other organizations, such as Airservices Australia, to manage and regulate airspace effectively.
Manuals of Standards (MOS)
Manuals of Standards (MOS) are detailed technical documents that provide specific standards and requirements for various aspects of aviation safety, including pilot training, aircraft maintenance, and aerodrome operations. CASA enforces MOS by assessing training programs, maintenance procedures, and other activities against the standards outlined in these manuals. CASA may also issue revisions or updates to MOS to reflect changes in best practices and safety standards.
Airworthiness Directives (ADs)
Airworthiness Directives (ADs) are safety directives issued by CASA to address specific safety issues or concerns related to aircraft, components, or equipment. They require compliance to mitigate identified risks. CASA enforces ADs by issuing directives to aircraft owners, operators, and maintenance organizations, mandating corrective actions or inspections. Compliance with ADs is crucial for ensuring the airworthiness and safety of aircraft in the Australian aviation industry.
Navigating Australia's Aviation Regulations
Australia has a detailed and robust regulatory framework. It has allowed Australian airspace to become some of the safest in the world, and gives CASA the power to maintain this. All of it means nothing though, if we as pilots do not adhere to the rules. During your flight training, you may find the number of regulations to be daunting. Learn To Fly are here to help. All of our flight training programs, including our Commercial Pilot License (CPL) course, feature a heavy focus on learning the necessary regulations, ensuring that our graduates are compliant, safe and ready to chase their aviation dreams.
What Else Should I Know?
We've compiled a few useful posts that might help you out. Where ever you are on your aviation journey, the team at Learn To Fly Melbourne are here to help. We want you to pass your exams and have an excellent career, so please reach out if we can help support you through your course and studies!