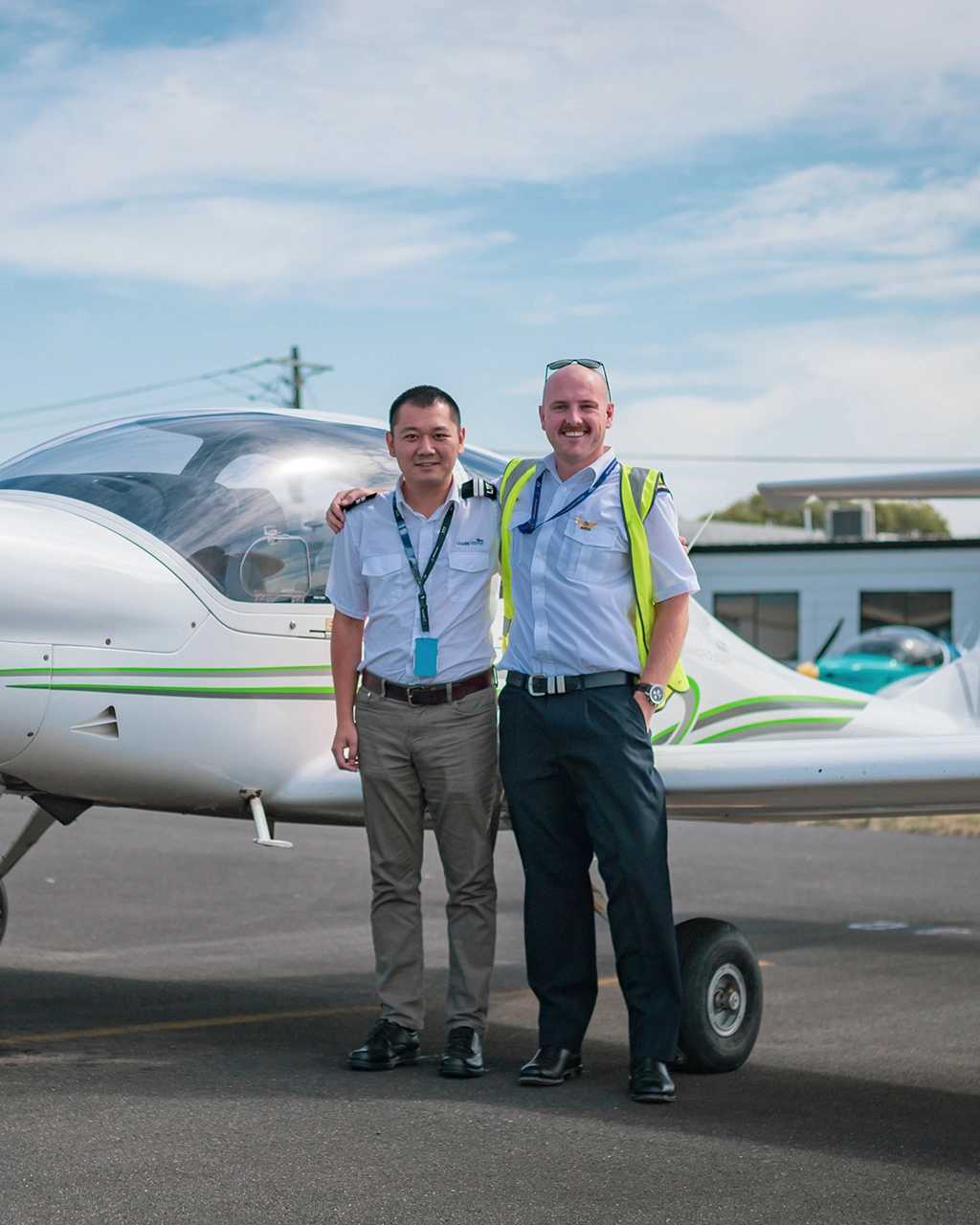 October 06, 2020
Flight Instructor Rating – A Flying Start To Your Pilot Career
After completing your Commercial Pilot Licence (CPL), you are ready to start your career as a pilot. Whilst there are a range of exciting pathways that await you, the best way to give your pilot career a flying start is by completing a Flight Instructor Rating (FIR) course. In this blog we will talk about the Flight Instructor Rating course itself, and why it is such a great way to give your pilot career the flying start it needs.
What Is A Flight Instructor Rating?
The Flight Instructor Rating (FIR) course teaches you all the necessary skills to conduct flight training and develop the next generation of future pilots. Our course includes 35 hours of flight training as well as comprehensive ground briefing training so that you will be able to effectively instruct in both practical and theoretical settings.
The syllabus includes:
1. PMI Theory
Principle and Methods of Instruction (PMI) is an important part of the syllabus, as it teaches you how to teach. You'll build your confidence as both a person and a pilot, learning how to effectively deliver training in the classroom and in the air to range of personality types, and to students with different learning profiles. It also includes a mandatory CASA PMI exam.
2. Flight Instructor Rating Ground Theory
Ground theory involves conducting long briefs, pre-flight briefings, formulating lesson plans and using training aids (like multimedia/PowerPoint) to conduct interesting and effective lessons based on real flight training syllabus and utilising the techniques learnt during PMI. Students receive detailed feedback from classmates and highly experienced flight instructors throughout.
3. Flight Instructor Rating Practical Flight Training
During practical flight training students will conduct 35 hours of dual flight instructor training that includes a highly experienced instructor role playing as your student. You need to demonstrate that you are able to analyse student responses, provide appropriate feedback and determine when to take corrective measures, as well as conducting pre-flight briefings and post-flight debriefings.
4. Aerobatics/Spinning Endorsement & Optional Qualifications
The LTF course includes aerobatics and spinning endorsement manoeuvre training in an aerobatics-rated aircraft. You can also opt to include additional training endorsements like Multi-Engine, Instrument rating, and/or Night VFR.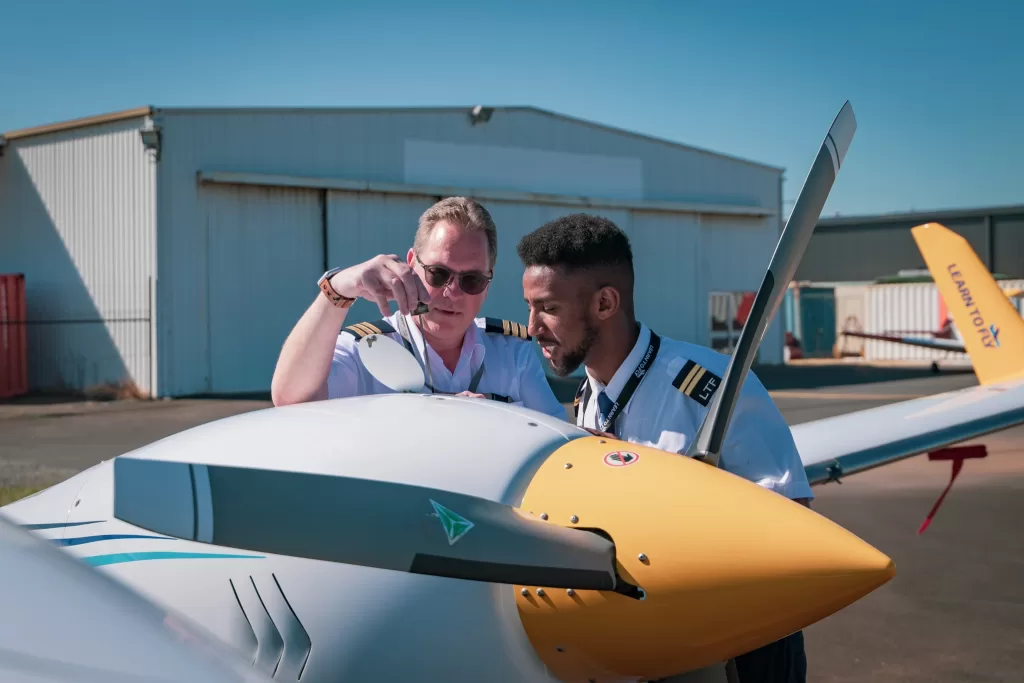 How Can The Flight Instructor Rating Kickstart Your Career?
Obtaining a Flight Instructor Rating (FIR) is a rewarding and exciting challenge for any pilot. The skills you learn will not only make you an effective flight trainer, but a better pilot in general. On top of that, a FIR can really open up your pilot career opportunities, and not just in flight training. Here's how:
1. Get Paid To Build Flight Hours
Many popular pilot career options require that have a minimum number of flight hours under your belt. This includes airlines, private and commercial charter work and air ambulance roles to name a few. Becoming a Flight Instructor is one of the easiest and quickest ways to build your flight hours in preparation for the next step in your career. And the best part about it? You actually get paid to do it!
2. More Job Opportunities
A Grade 3 Flight Instructor role is an easy role for you to step into straight away after your training. Job availability is also generally higher than many other pilot jobs. We have a number of LTF instructors who completed our Flight Instructor Rating course, then joined our flight training team. Flight Instructor work is also a highly desirable asset to have on your resume when you are looking at the next step in your career – airlines in particular will look for it.
3. Professional Development
While working as a Flight Instructor you will have varied training experiences. You can also further expand your qualification and skillset by completing additional ratings, endorsements, and training endorsements. On top of that, you can progress yourself as a trainer by moving up to Grade 2, Grade 1 and even Flight Examiner level.
4. More Job Security
With the 2020 COVID19 pandemic, aviation was thrown into chaos. During this time, Flight Instructors saw far greater job security than other pilot roles. If you have a Flight Instructor Rating but have moved on in your career to other things, there is nothing stopping you from coming back to flight training if you need to. We saw many experienced pilots (including airline pilots) stepping back into instructor roles during the pandemic.
Can Flight Instructing Be A Career?
1. Grade 1 & Grade 2 Flight Instructor
You will start as a Grade 3 instructor after completing your Flight Instructor Rating, but you can progress your career by moving on to Grade 2 and then Grade 1 status respectively. As you progress through each grade you can take on more roles and responsibilities, which also expands the options available to build flying hours.
2. Additional Training Endorsements
While working as a Flight Instructor, you have the opportunity to undertake a range of training endorsements, allowing you to teach students in more varied flight activities including Night VFR, Multi-Engine, Instrument Rating, Aerobatics & Spinning and Design Features. This even further expands the ways in which you can build hours.
3. Grade 1 & Grade 2 Training Endorsements
Grade 1 and Grade 2 Training Endorsements offer you even more flexibility in your role as a Flight Instructor, by allowing you to teach other flight instructors at higher levels. They also allow you to take on more supervisory roles within a flight school.
4. Flight Examiner
Once you have been a Grade 1 Flight Instructor for a year and meet certain other CASA requirements, you can apply to become a Flight Examiner. Being a Flight Examiner means that you can conduct final licence flight tests for student pilots. This increases your earning capacity and gives you another avenue to diversify in your flight training career.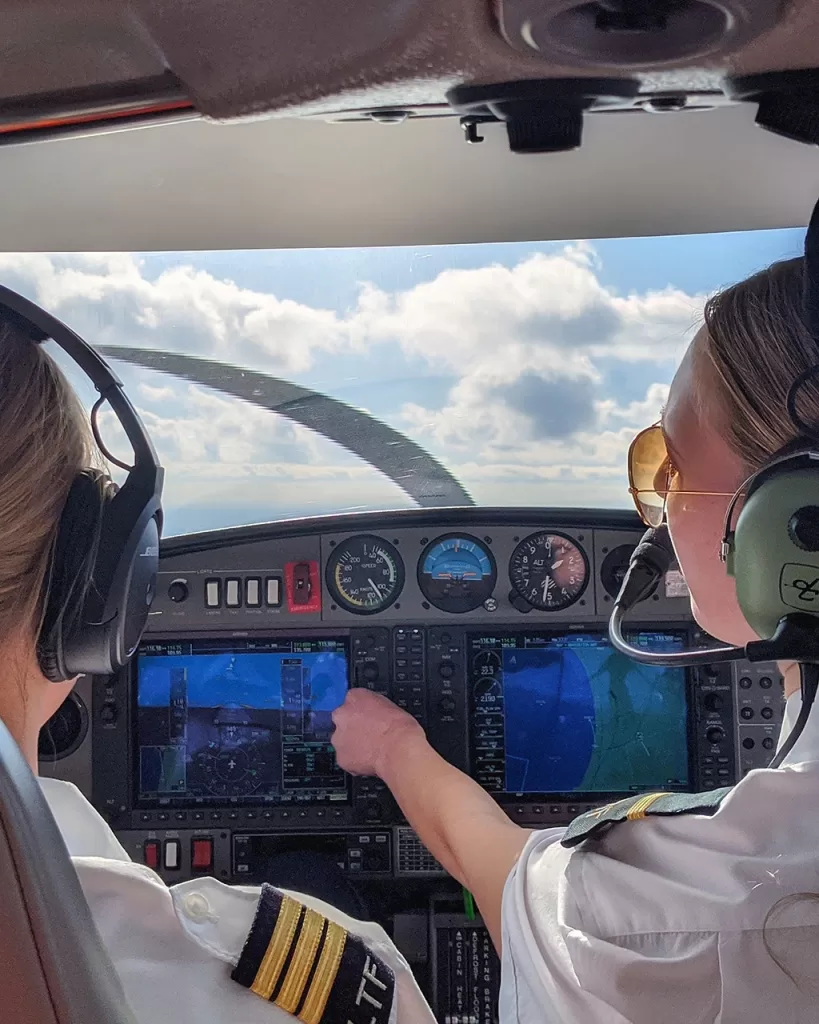 To register your interest in a Flight Instructor Rating with Learn To Fly, email [email protected] or visit https://drift.me/learntofly/meeting to book a meeting and school tour.