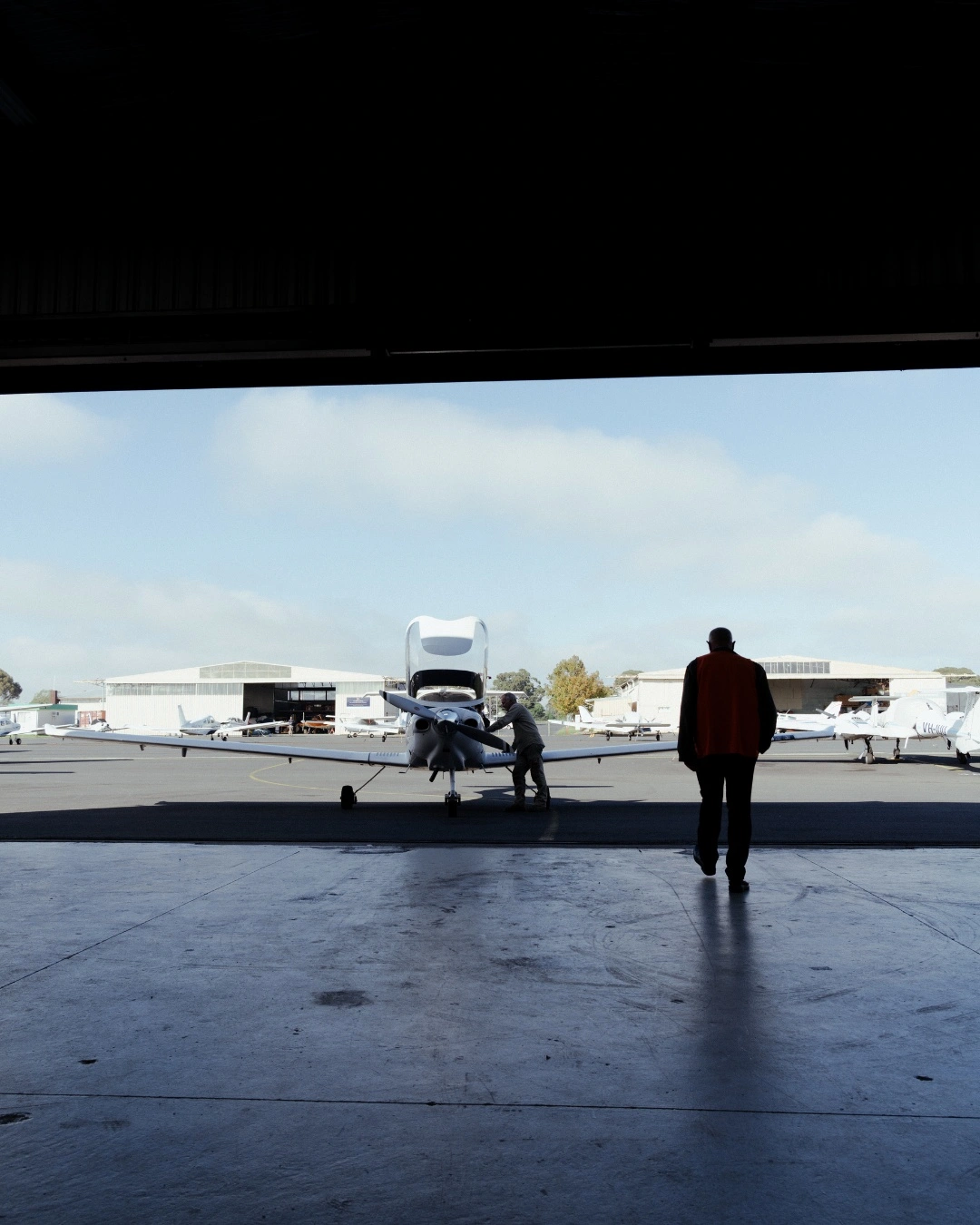 August 31, 2023
Modern Technology in Pilot Training Courses
Pilot training courses have developed significantly over the years. There was a time when learning to become a pilot simply involved building your own aircraft and figuring out how to keep it in the air. Thankfully, these Wild West days are behind us!
Today's flight training syllabus is highly regulated and standardised. Immense amounts of research and review have gone into creating a syllabus that equips a student pilot with all the knowledge required to safely and successfully operate an aircraft. Still, we live in a time of rapid technological advancement. Every year seems to come great leaps forward in technology, both in the aviation industry and beyond.
At Learn To Fly, we pride ourselves on staying on the cutting edge of technological advancement. Adopting and implementing modern technology is important to us. It gives our students a strong head start in their budding aviation careers. If you're looking to become an airline pilot in Australia, you must have a strong familiarisation with the modern technology found within the industry. Let's look at some of the groundbreaking technology we incorporate in our pilot training courses.
Flight Simulators in Pilot Training Courses
Flight simulation forms an important part of Learn To Fly's training model. Maintaining a modern, up-to-date simulation offering is extremely beneficial in a training environment. Not only does it offer students a cost-effective training method, it allows for guaranteed training, regardless of the weather. Your training can still progress if you arrive at the airfield to find unfavourable weather conditions.
Flight simulation has come a long way in recent years. Simulators are capable of producing true-to-life simulations of real aircraft, real locations, real weather events and real scenarios. Our impressive on-site simulator fleet includes state-of-the-art Alsim AL42 (Diamond DA42) and TRC472 (Cessna 172) full cockpit synthetic trainers, as well as our fully immersive X-plane simulator with Garmin instrumentation and Virtual-Fly controls.
For airline hopefuls, Learn To Fly has partnered with Flight Experience Melbourne to offer training in their Boeing-endorsed B737-800 simulator.
Learn To Fly is proud to maintain one of the widest ranges of flight simulation offerings to student pilots. If you're looking for a school that can offer continual training at an affordable price, you're in the right place.
Advanced Avionics
Of course, simulation can only take a student so far. Real-world experience is vital to training competent pilots. Our fleet of aircraft are equipped with a varying range of avionics, from the traditional 'six-pack' to modern, full-glass configurations. Two of our aircraft, the Diamond DA40 and DA42, feature cutting-edge Garmin G1000 full-glass avionics. No matter which of our many pilot training courses you're looking to undertake, you can be confident that you'll be learning on a full suite of avionics, equipping you well for your flying future.
We believe in the importance of a well-rounded training experience. Training on modern avionics that a graduate would expect to see in the industry is an integral part of this. Because of this, we are continually assessing our fleet to ensure our avionics offerings are up-to-date and of a standard students would expect when working in aviation.
Continual Advancement
At Learn To Fly, we recognise the importance of continual advancement. As a result, we strive to incorporate modern technology across our flight training methods.
Aviation is an ever-evolving field, with technological advancements occurring at a rapid pace. To produce well-prepared and adaptive pilots, Learn To Fly must stay at the forefront of these changes. Embracing cutting-edge technology ensures that students are trained on the most up-to-date equipment and systems, enhancing their competence and employability.
Moreover, modern technology enhances safety in aviation. Incorporating advanced flight simulators, modern avionics, cutting-edge weather tracking, and more into the training program enables students to develop critical decision-making skills in a controlled environment, reducing the likelihood of accidents and mishaps in real flight situations.
By adopting a continually advancing approach, Learn To Fly has established itself as a beacon for aspiring pilots seeking the latest and best training methods. We are leaders in aviation education and have fostered a reputation for excellence that draws students and instructors alike.
The commitment of Learn To Fly to embracing modern technology in flight training is instrumental in ensuring the safety, competence, and competitiveness of its students. This approach not only benefits the individuals it educates but also contributes to the overall advancement of the aviation industry in Australia and beyond.
What Else Should I Know?
We've compiled a few useful posts that might help you out. Where ever you are on your aviation journey, the team at Learn To Fly Melbourne are here to help. We want you to pass your exams and have an excellent career! So, please reach out if we can help support you through your course and studies!