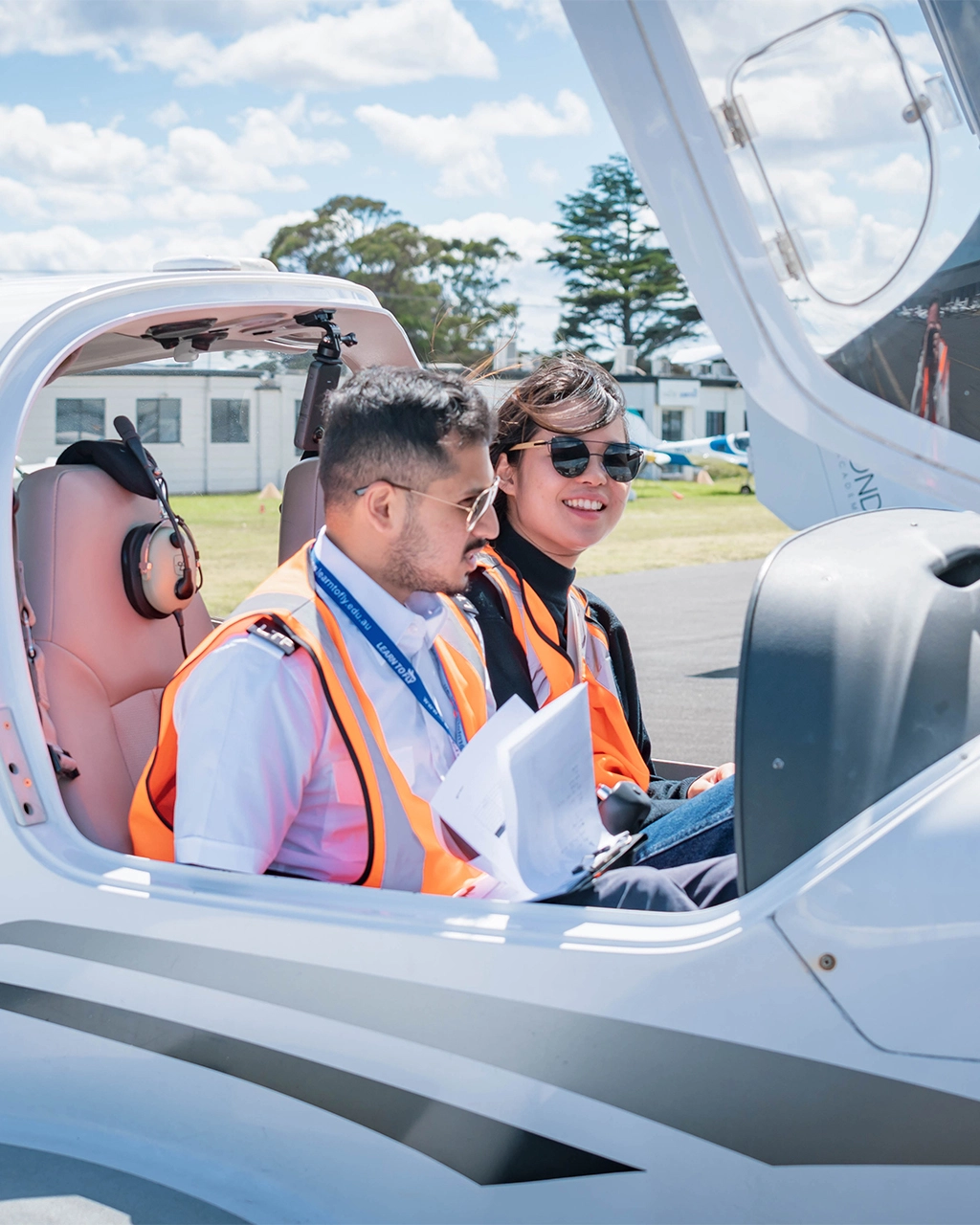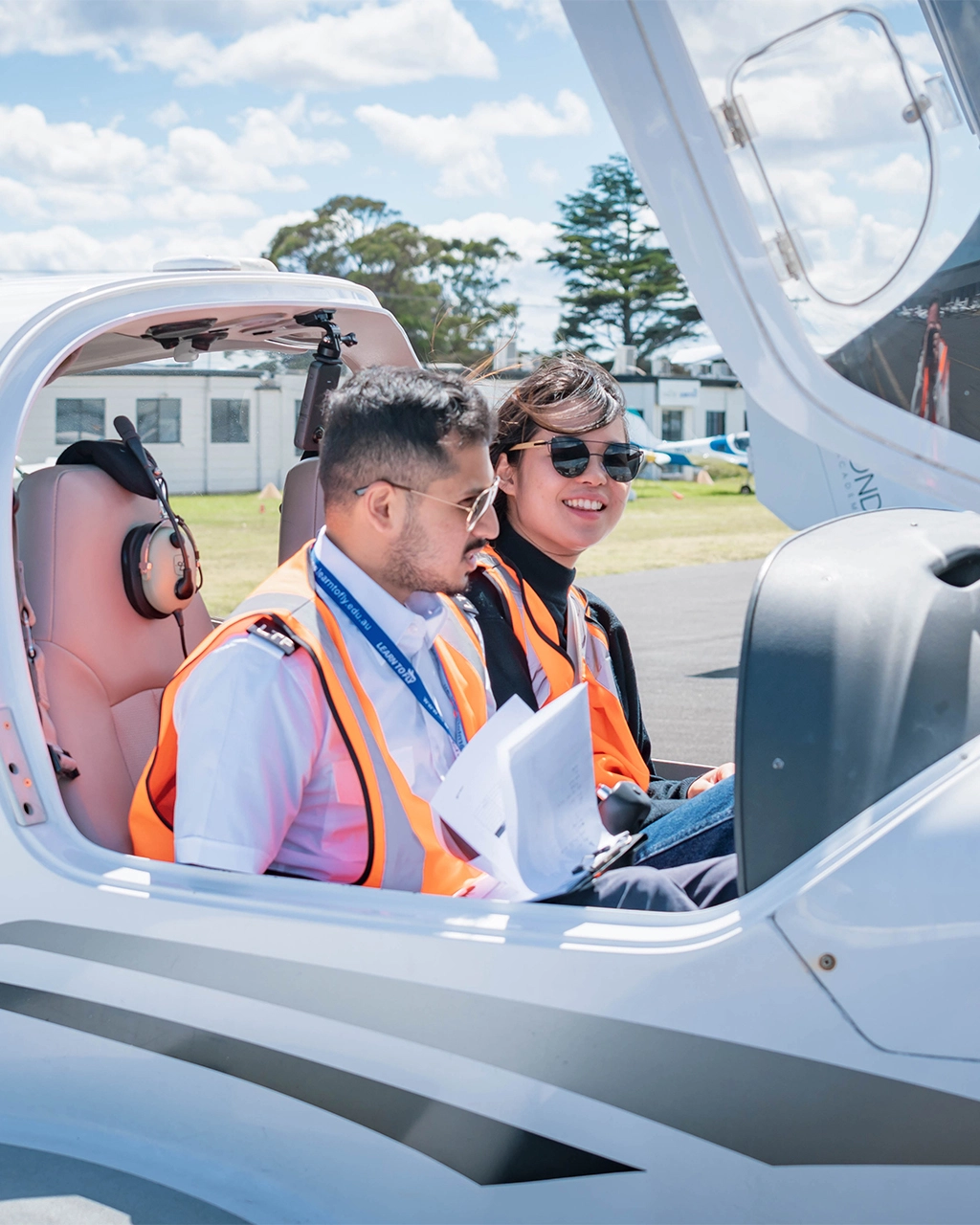 January 10, 2023
How Do I Pay For My RPL and PPL Flight Training?
It's always the big question for future pilots – how do I pay for my flight training? In this article, we'll cover RPL (Recreational Pilot Licence) and PPL (Private Pilot Licence). If you'd like to know about CPL (Commercial Pilot Licence), then stay tuned for Part 2!
Flight Training Costs and Factors
If you're in the planning phases for your flight training, it's really important to know and understand the costs and affordability of flight training and pilot licences. First and foremost, your type of pilot licence is the first factor in the cost. This means it's important to know what pilot licence you are aiming to achieve and what your goal is. Your goal options are RPL, PPL or CPL. Let's take a look at some costs:
Recreational Pilot Licence (RPL) will cost around AUD$13,000 – $15,000.
Private Pilot Licence (PPL) will cost AUD$30,000 – $33,000.
Commercial Pilot Licence (CPL) will cost around AUD$80,000. We'll cover this one in our next article.
Keep in mind that this pricing is a simple reference guide. Considerations that can influence the price include the aircraft you choose to train in, the school you fly with and also your own training performance. You might check off training elements within the minimum hours required, but sometimes you might require additional hours to master a certain aspect of aviation – it is all competency-based.
If your goal is to fly for fun, then an RPL or a PPL are great options. But what if you don't have $15,000 for RPL or $30,000 for PPL – what do you do? The good news is there are a few options to provide you with flexibility so that you have answers to 'how do I pay for my flight training'?
Option 1: Pay As You Go
This is a common option because it's very convenient. If you have a full-time job and other commitments, it might mean you can train once every week or fortnight. This means your training gets spread out a bit, which can help your cash flow. Rather than paying for your RPL or PPL up-front, you can pay for lessons and training as you complete them. This means you might be paying less than AUD$1,000 per month, which makes the cost much more affordable.
Option 2: Fly Now, Pay Later
Perhaps you have the time to train more frequently, but you don't have AUD$15,000 or $30,000 available to pay up-front. We have a 'Buy Now, Pay Later' (BNPL) option that means you can pay for your training in bite-sized instalments. To offer this option, we have partnered with Splitit. Splitit will cover up to AUD$20,000 of your flight training.
What is Splitit?
You can choose SplitIt as the payment method, and split the total cost into 2- 6 equal instalments.
You will need to have enough credit available on your credit card (or have that total available on multiple cards). Splitit is our partnered 'buy now, pay later' (BNPL) solution provider. They let customers split payments into manageable portions using VISA or Mastercard – without paying interest.
SplitIt is a bit different to other BNPL providers in that they use your existing VISA or Mastercard credit card levels to cover payments. This means that you don't need to be pre-approved for a line of credit in order to split your flight training into smaller portions.
For example, you can arrange a 'buy now, pay later' option for an RPL Sling Aircraft Training Package, which totals $12,395. This would be portioned into 4 x monthly instalments of $3,099. If you have one month's holiday and want to complete more training during that month, you can pay for your training via Splitit, train as much as you want, and then pay them later.
It's a great option for spreading out the cost, without incurring interest. Read more about this option here.
What Else Is Worth Consideration?
We've produced a number of blogs to help make flight training understandable and accessible. Here are some other topics that are worth exploring to help you achieve your aviation goals:
The Benefits of Online Flight Training Courses
Read about saving on training costs by completing your aviation theory online.

Flight Schools in Australia – How Do I Choose the Right One?
Make sure you're choosing the best flight school to achieve your aviation dreams.

Get a Feel for Flying with a Trial Introductory Flight
A trial flight is the best place to start if you're unsure. This means you can jump into an aircraft with an instructor and make an informed decision about your options. It's a great option before you commit to ongoing training!

FAQs About Obtaining Your Recreational Pilot Licence (RPL)
If your goal is to gain your RPL, then this is a great article to answer the most common questions asked by former RPL students.

What is the Difference Between RPL and PPL?
Understand the difference between a Recreational Pilot Licence and a Private Pilot Licence, to help make a decision about what is best for you.
To find out more about how to pay for your flight training, or to find out about our flight training courses, email [email protected] or visit https://drift.me/learntofly/meeting to book a meeting and school tour.
You can get more pilot flying tips by subscribing to our YouTube channel. We have RPL/PPL flying lessons, aircraft pre-flight check videos, and more. Click the button below to subscribe!