The current pandemic has had an enormous negative impact on the aviation industry, so should you start your pilot training during COVID?
It's obviously a fairly tough time for current pilots, with huge disruptions to domestic and international travel. Major carriers like Qantas, Singapore Airlines and Cathay Pacific have had to stand down thousands of employees. Sadly this has included even experienced airline pilots. Many people may think that starting pilot training now is risky, but we think the future is bright. Read on to find out why!
So if the aviation industry is struggling, why is it a great time to start your pilot training?
Firstly, becoming a pilot doesn't happen instantly. It usually takes 15 to 18 months to be able to complete your pilot training to achieve your Commercial Pilot Licence (CPL). But that is just the initial training. If you are looking to become an airline pilot, you may need to have up to 1,500 hours of flying experience before you apply.
We anticipate that airlines will most likely start recruiting again in 3 to 4 years. Let's break that down a little further to put it in some perspective:
First, let's start with the 15-18 months CPL pilot training.
Once you obtain your CPL, most pilots will look for work (such as flight instructor) in the General Aviation Industry to gain experience and build hours. Let's assume that you are able to work/fly 500-600 hours per year. To reach 1,500 hours might take you 3 years in itself.
We don't yet know exactly what minimum hourly requirements airlines will have for direct entry positions when the industry peaks again. But whatever that minimum requirement is, starting your pilot training now during COVID gives you the best chance to be ready!
Why do we think that the industry will bounce back and that airlines will start recruiting again in 3-4 years?
There are a number of factors that indicate to us that the aviation industry will bounce back strong in the post-COVID world. In Australia, regional and domestic holiday hotspots are booking out. Those who are able to travel are travelling in high numbers. With higher vaccination rates, lockdowns will become a thing of the past. As more borders open, people will look to travel further abroad.
In China, reports indicate that the domestic aviation market has actually already recovered to surpass traffic numbers from before the pandemic struck. This will only continue on an upward trajectory. While international air travel may take longer to recover, demand for domestic flights is likely to bounce back very quickly in many places.
Another factor to consider is the retirement of older pilots. The International Air Transport Association (IATA) has remained consistent with their predictions of increased retirements over the next 5 to 15 years. It's possible that the pandemic may actually accelerate these figures, with a number of pilots stood down deciding not to return to the industry.
But what about finding work straight after finishing pilot training during COVID?
Looking outside the airline industry, we are also confident that there will be many opportunities for pilots in General Aviation. Many students have had to put their pilot training on hold during COVID, but we are starting to see more enquiries from potential student pilots.
What this indicates is that the demand for Flight Instructors will remain strong. It's likely to get even stronger as student numbers continue to build.
In Australia especially, it's likely that there will be a boom in local tourism. This means that charter operations will see increased demand, and require pilots. Becoming a charter pilot is a great way to build hours after pilot training. It can also be an exciting career in itself.
How can I start pilot training during COVID?
During COVID we been hard at work to build an extensive online training platform that allows students to access high quality training even if they are unable to physically attend our training base.
Our online student portal has full theory courses available for RPL, PPL, CPL and IREX. These courses are taught by an experience instructor and can be accessed from anywhere in the world. The portal allows students to complete mock practice exams online as well.
We are the first flight school in Australia to offer the fantastic V360E platform. This allows students to train aircraft procedures in a full 360 degree virtual cockpit environment.
In addition to this, we are regularly adding new content to our YouTube channel, We have RPL/PPL flying lessons, aircraft pre-flight check videos, and more. Click the button below to subscribe!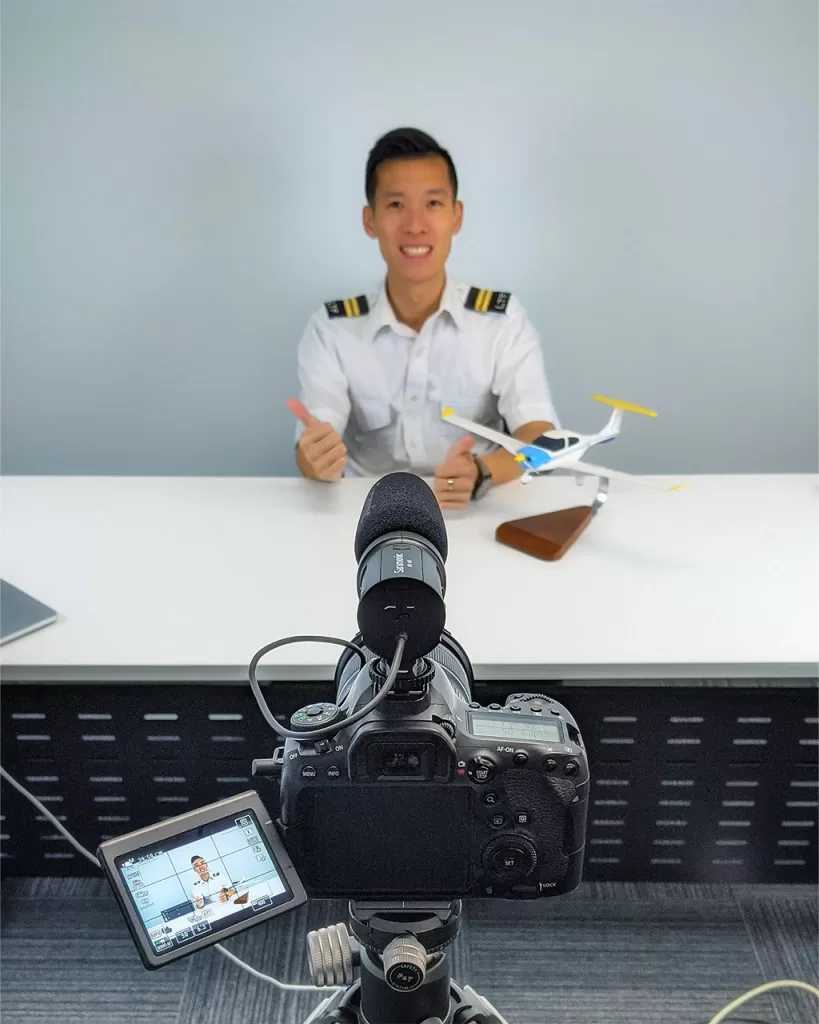 To find out more about pilot training during COVID or to register your interest please email [email protected]. You can also go to https://drift.me/learntofly/meeting to book a meeting and school tour.